Learn the Story of the American Experience Through Incredible Art
While The Rockwell Museum first gained a reputation for its exceptional collection of Western and Native American Art, it became upstate New Yorks only Smithsonian Affiliate because of its tireless efforts to explore and convey the American Experience through fine art. In addition to the museums extraordinary permanent collection, there are two or three rotating exhibits each year designed to examine the people, land and ideas that shape America through the eyes of American artists, offering visitors the sort of world-class art not typically found in a town of only 11,000 people.
Located in the historic City Hall building, The Rockwell has been woven into the rich history that makes Corning such a special small town and is part of the regional Points of Inspiration driving trails exploring scenic sites, historic architecture, and geocaching opportunities through the Finger Lakes.
NO! THE OTHER ROCKWELL
Named for its founding collectors, Bob and Hertha Rockwell, Jr., The Rockwell Museum houses three floors of works focusing on the idea of Indian identity and culture, cowboys, buffalo and the wilderness, manifest destiny, the great exploration of the vacant wilderness of America, and more.
MULTIGENERATION FUN: AN ART MUSEUM FOR THE KIDS
Another reason The Rockwell was selected as a Smithsonian Affiliate is the extensive educational programming offered, like the Artist-in-Residence program and Alley Art Project, as well as various hands-on activities for kids of all ages. From Art Hunts to the Family Exploration Studio, the museum is designed to make art accessible to kids, and to inspire an appreciation for art at a young age. Activities incorporate some aspect of the art on display, providing children with unique opportunities to interact with the art from their own perspectives.
In addition to fun family programming throughout the year, kids and teens 17 and under get in free every day!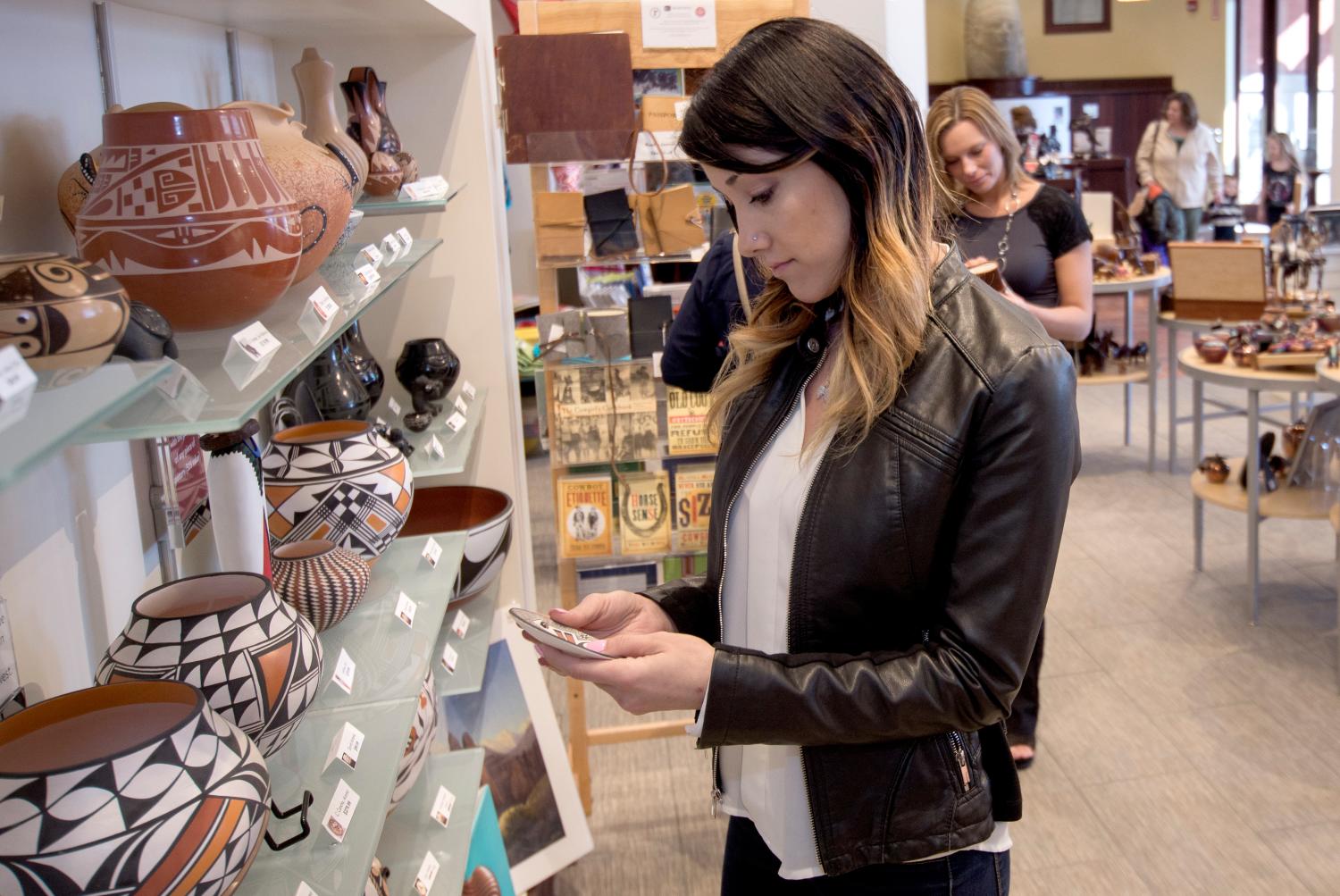 SHOP
With everything from charming hand-crafted totems and jewelry, to beautiful handwoven blankets, to stunning art, the museum store features a wonderful variety of made-in-the-USA, Native American-made, and fair-trade quality products.
SPECIAL EVENTS
Whether its annual favorites like Music, Margaritas and Sunsets, wine and beer tastings as part of an Urban Arts Crawl, live concerts, story hour, or celebrity speakers, the museum offers an eclectic mix of exceptional public events all year long.