Self-guided Tour of Corning & the Southern Finger Lakes' Fire Art Treasures
The Tiffany & Treasures Trail is a self-guided adventure in the fire arts treasures of yesterday and today, right here in Corning & the Southern Finger Lakes. Sites include working potters, glass artists, museums, and buildings completely designed by L.C. Tiffany. Shop, explore, create, and admire.
Try the potter's wheel or make your very own glass souvenir at the Corning Museum of Glass. You can try to fit in the entire Tiffany & Treasures Trail in a single day, but you would get much more out of taking your time and spending a few days to explore and discover the amazing artwork that can be found in Corning & the Finger Lakes.
Glass Art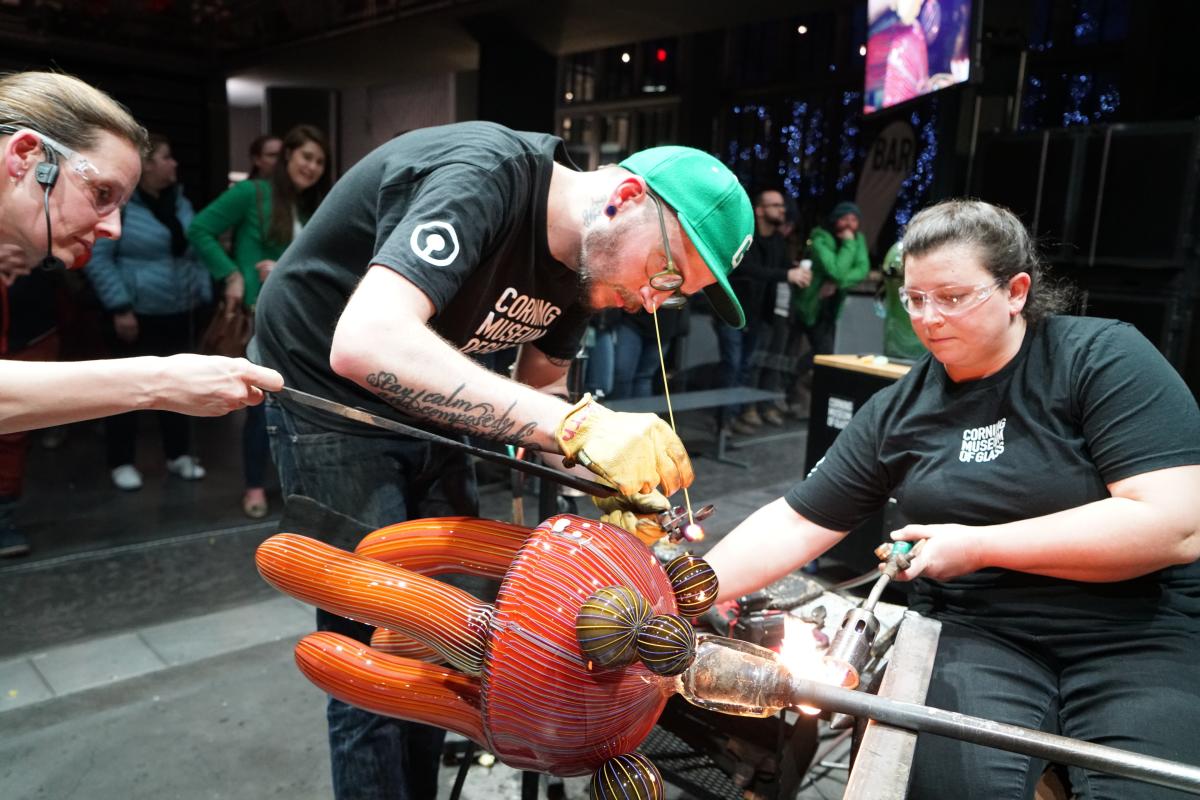 As with any great masterpiece, a lot of skill, hard work, and ingenuity have gone into making Corning "America's Crystal City."
What started out as a small glass factory in the late 1800's has transformed into Corning Incorporated, a worldwide leader in glass technology and innovation. It's really no surprise that Corning would become home to The Corning Museum of Glass: the largest glass museum in the world with art and artifacts dating back over 3,500 years, as well as new work hot out of the furnace.
But don't be fooled. Nearly half-a-million people visit The Corning Museum of Glass each year, and over and over and over you'll hear them say, "I had no idea!" You'll see massive glass sculptures (so big they created a 100,000 square foot addition to showcase some of them) that will leave you wondering, how did they do that. Artifacts from the past 35 Centuries that reveal human ingenuity at its finest with everything from small decorative pieces, perfume bottles, depictions of ancient Pharaohs to intricate, delicate stemware, elaborate cut glass, remarkable stained glass, and more unusual pieces than you can imagine.
We've spent decades exploring and expanding the possible uses of glass and developing new ways to make it better, stronger, and even more beautiful. Skilled glass artists create works of art before your eyes in our local glass studios, where you're encouraged to try your own hand at glassmaking, not to mention the many glass galleries where you can shop for one-of-a-kind pieces made right here. See for yourself why the work of Frederick Carder and Steuben Glass have been considered some of the finest crystal and glass art in the world. Maybe you'll even find a piece to add to your own collection.
Be prepared to see glass in a whole new light.
Stained Glass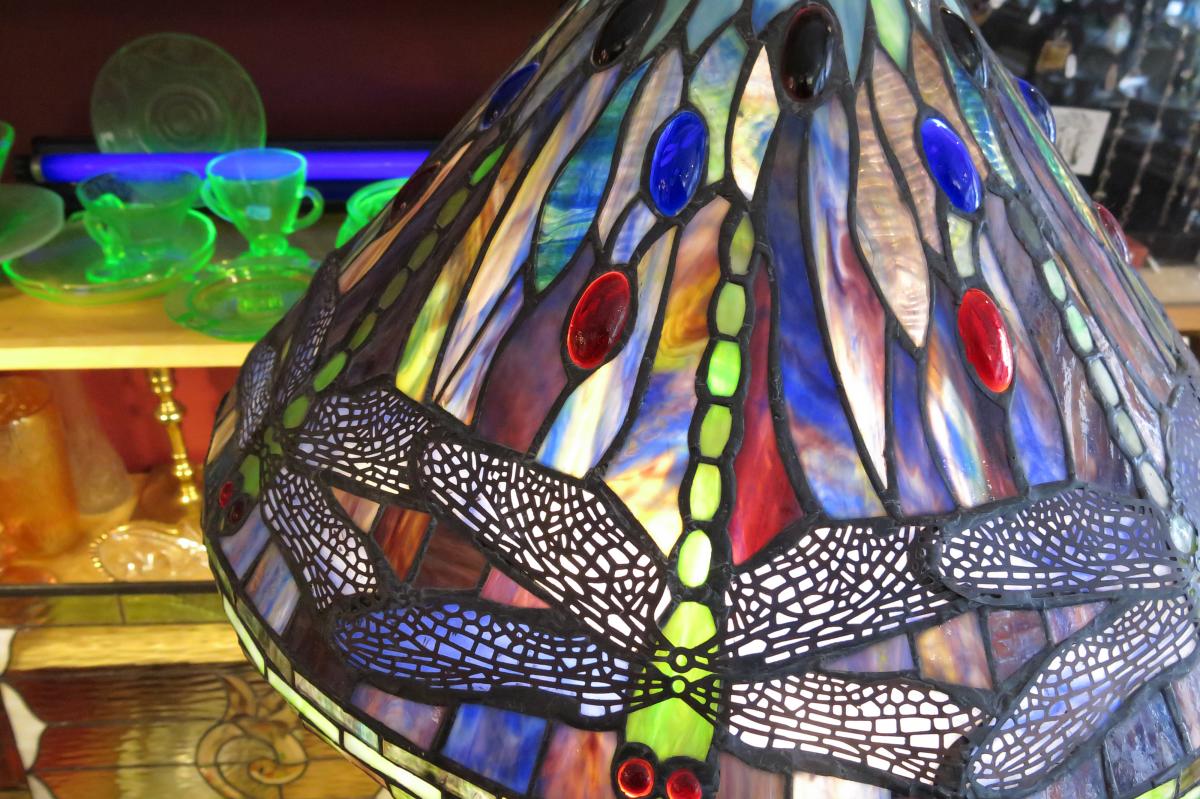 Louis Comfort Tiffany knew glass and he used sundry different techniques to create the spectacular colors and patterns for which he is best known. Stained glass has been a medium used by artists going back to the Late Medieval Period and is most commonly associated with colored glass windows used in churches and cathedrals. Louis Comfort Tiffany is, perhaps, the name most synonymous with stained glass in this country if not the world, as he is the premiere stained glass artist and designer in American history.
But you don't have to travel back in time to experience the beauty of his work as you will find a number of his remarkable creations scattered throughout the region. We've identified them for you and put them on a trail so you don't need to spend your time searching, merely enjoying.
While exploring the historic exhibits at world-renowned Corning Museum of Glass, you can examine a few stunning magnificent Tiffany windows up close (and at ground level) as well as some elaborate Tiffany lamps (the second stained-glass item for which he is best known).
But there are a number of other sites in small towns like Hornell, Bath, Campbell, and Montour Falls that have Tiffany windows in their original settings, offering you a more intimate experience interacting with these works of art. Christ Church in Hornell has some stunning Tiffany Windows, as does the First Presbyterian Church in Bath which is one of the few churches in the country to have its entire sanctuary designed by Tiffany. You can find original Tiffany windows in an antique shop (former church) in Campbell and a small-town library in Montour Falls. There's even some intricate mosaic work by Tiffany at the Christ Church in Corning.
While Tiffany's name is the one most synonymous with stained glass, you will find other beautiful stained glass windows and other items on the trail as well, like the colorful window of Mark Twain at Elmira College.
In several shops and galleries along the trail, you can find vintage and contemporary stained glass lamp shades (some on display, others available for purchase) and other stained glass items. Looking for more of a hands-on experience? A few local stained glass artists offer classes of varying degrees for those interested in learning more about this colorful medium.
Pottery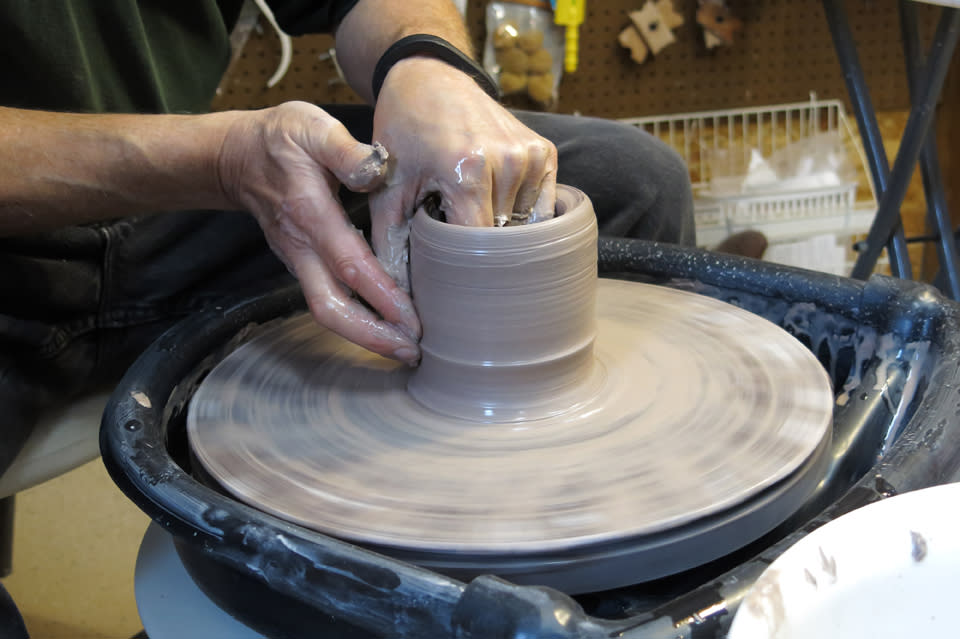 Our potters use various techniques—from traditional hand-building and thrown pottery to dynamic Raku—transforming clay into everything from beautiful tableware and other functional pieces to fascinating objects and stunning sculptures. Visit studios to browse, shop, and make unexpected discoveries. Or learn how to throw pottery on a wheel with one of our teaching potters.
Hands On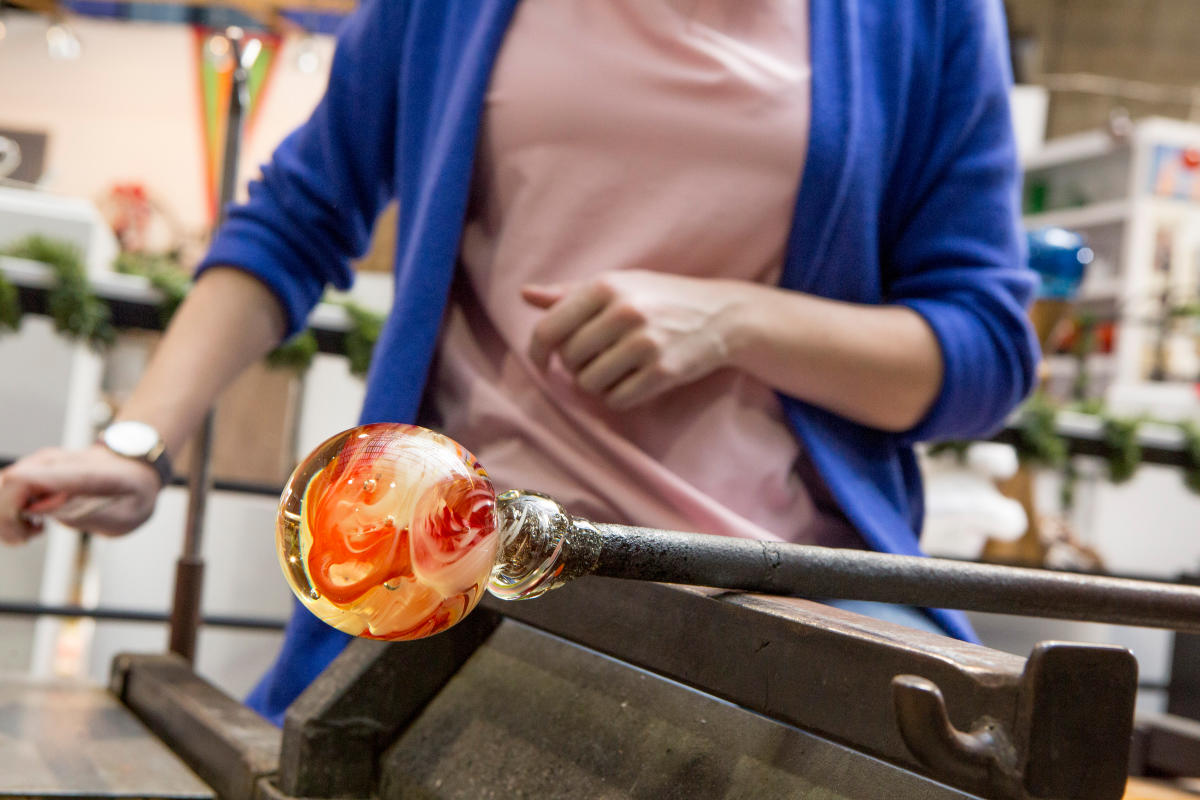 There's nothing like learning a new skill to become fully immersed in a place, or in yourself. Take a class or a workshop, learn a new skill from a master craftsman, tap into your inner artist, and make unforgettable memories. Throw clay, shape molten glass, work with stained glass. There are so many ways to discover the magic of creating something with your own hands. Go ahead, surprise yourself!