Got a sweet tooth? We've got the cure! Introducing
Corning's Gaffer District Chocolate Trail.
Follow the Chocolate Trail and discover all the delectable chocolate delights available for purchase, including decadent handcrafted chocolates, luxurious chocolate-scented soap, chocolate cigars, martinis, and more! You can even make a weekend of it with a special overnight package offered by the Radisson Hotel Corning.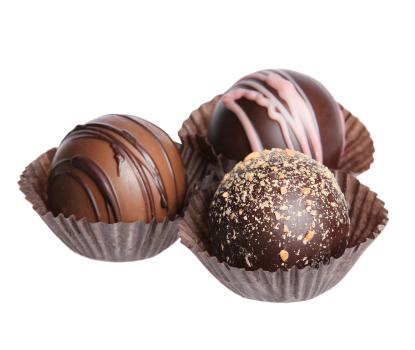 • Grill 125 at the Radisson Hotel Corning - If you're a diehard chocolate connoisseur, you might be ready for Grill 1-2-5's Legendary Pecan Ball and Steuben Bar Chocolate Martini. But don't feel bad if you can only handle one decadent delight at a time.

• Finger Lakes Unique - Featuring over 90 vendors from around the region, Finger Lakes Unique is a shop focused on giving local artisans a chance to share their wonderful creations. Like the many unique, fun and flavorful handcrafted chocolates from family-owned, locally-made Corning chocolatier Finger Lakes Chocolates.

• Market Street Coffee & Tea - You have chocolatey choices here. Get some freshly roasted chocolate coffees to take home and enjoy later, while you make the most of the here-and-now with some delicious Lake Champlain Chocolates.

• Slammin' Jammin' BBQ - Did you know that ice cream sundaes were invented in the late 19th century because selling an ice cream float on a Sunday was outlawed? And that was just ice cream and regular sodas. Think about what it might have been like if they'd discovered the awesomeness of Slammin Jammin's chocolate soda ice cream float.

• Three Birds Restaurant - Looking for a fine dining experience topped off with a rich indulgent chocolate dessert? Look no further than Three Birds chocolate pâté. Think chocolate mousse only, more. You'll want to sit down for this one. Luckily Three Birds has plenty of tables to do just that. Perhaps pair with a local wine? Just a thought.

• Donna's Restaurant - By the time you finish saying, "Nutter Butter Peanut Butter Chocolate Ribbon Pie," your taste buds are already primed in anticipation. Once you taste it, you'll understand why. Try this popular treat at a spot locals have been frequenting for decades.

• Dippity Do Dahs Homemade Ice Cream - Named TravelAwaits "Best Small Town Ice Cream Shop" in the country for 2021, Dippity Do Dahs knows how to create exceptional handcrafted ice cream from scratch. And for the true chocolate lover, they've got you covered with their "Dark Matter" ice cream (we're talking dark chocolate, chocolate chips, brownies, and fudge).

• Pure Design - Don't be fooled by the other contents of this unique retail shop focused on design. Even the chocolates here are done with intention and brought in from a company that also focuses on all the little details from flavor development to packaging. Enjoy the "creamy meltaway centers" of Seattle Chocolate's All Natural Truffle Bars.

• Connors Mercantile - Step inside the colorful boutique that is Connors Mercantile and you'll find a shop with personality, flare, and a whole lot of fun items to be had. But don't forget to step up to the counter for some delectable handmade chocolates from Sweet Shop USA.

• Laurabelle's, A Scratch Bakery - It's right there in the name—from scratch— the extra attention to detail, the extra time and effort to make things as delicious as can be (the passion for baking comes through in every bite). Whether you want to double down on a Chocolate Chocolate Cupcake, opt for the Chocolate Peanut Butter, or change things up with Vanilla or Strawberry frostings, you can't miss with these chocolate goodies.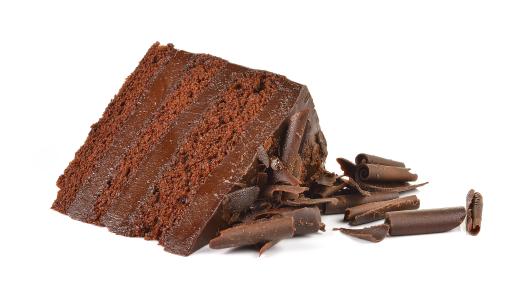 • Dimitri's Confectionary Treats​ - Continuing a family candy store tradition that started in Olean back in 1916 and was reimagined in Corning's Historic District a century later, Dimitri's specializes in homemade Ghirardelli treats, truffles, bulk candy (ranging from nostalgic to unique), gift baskets, party favors, cookies, fudge and brittles. You get the idea. Dimitri's knows treats. And you might have noticed an allusion or two or three to various incarnations of chocolatey goodness. You're welcome!

• F.L.X. Provisions - Some people have imaginations that always seem to stay in a sort of dream state. While others take their vision and enact it in such a way that everyone who experiences it takes notice. Stop by F.L.X. Provisions to see for yourself the wonderful ways they're bring their culinary visions to life. Once you're there you'll want to sample. Did someone say, Chef-made Chocolate Truffles? Indeed!

• Old World Cafe - Located in the historic Baron Steuben Building on Centerway Square, Old World Café is a great spot for homemade soups, paninis, desserts, old-fashioned ice cream parlor ambience, and speciality gourmet foods and gifts. Oh, and an assortment of homemade chocolate chip cookies and brownies, chocolate-covered pretzels, milkshakes, flavored coffees, and more.

• Crystal City Olive Oil - If you like to get creative in the kitchen, you know how important it is to have just the right ingredients. Made with three different chocolates, Crystal City Olive Oil's all-natural aged dark chocolate balsamic vinegar condimento is one of those ingredients you can wow your friends with in so many ways (whether it's drizzled over fresh berries or combined with other ingredients to make your salad pop). While you're there, get some Java Gourmet Chocolate Salt Bark for the road. There's no shame in being prepared.

• Brown's Cigar Store - One of the oldest cigar stores in the country, Brown's has been around since 1889. Back in the day, you could even get a haircut there or buy tickets for a steamship. It's like taking a journey to another era, as you step inside and see the historic glass, oak and marble humidors used to keep all the tobacco products at their very best. Which brings us to the present and the chocolate pipe tobacco you can procure to enjoy by the fire back home. Also a great gift for someone special.

• Jim's Texas Hots - What goes great with a Texas hot? Just about everything, we suppose. But one of the best compliments to this simple meal is a nice cold chocolate milkshake and peanut butter chocolate brownies. Okay, that's two chocolate compliments. We can't help ourselves sometimes. We're just trying to look out for you and your dreams of chocolate.

• The Palace Theatre - One of the most fun ways to experience a small town is by step-in inside the local theater to get a sense of nostalgia and charm. It's also a wonderful way to see a great movie. We're just saying. And while you're having all the fun, why not enjoy some tasty chocolate mini melts ice cream. That's right, we said movie theater and ice cream. You can thank us later.

• Poppleton Bakery & Cafe - If we're talking about the many forms chocolate can come in, one of the most popular is chocolate cake. But you don't always have time to bake. Besides, sometimes it's nice to let someone else do all the work so you can devote your time and energy to devouring Poppleton's Niagara Falls classic chocolate cake. A single slice or the whole thing. There is no judgment here!

• The Cellar Modern Fusion Restaurant​ - One of the reasons Corning's culinary scene has been getting acclaim (named a culinary destination by Bon Appétit Appalachia Magazine) is the masterful culinary creations found at The Cellar. But as great as the entree options are (and they're oh-so-good), every chocolate fan owes it to themself to try the mouthwatering molten lava chocolate cake with homemade ice cream. As an aside, you can also make S'Mores right at your own table if you're looking for a more summertime campfire chocolate fare.

• AJ's Hair & Makeup  - A maestro of beautification, AJ has been a Corning icon for decades. He actually took up the shears handed down by his parents who started their own salon in Corning back in 1927. Between Aj's exuberant personality, his "high style - low maintenance" philosophy, and his professional staff, you're in good hands. And speaking of hands, one chocolate treat that made its reputation years ago for melting in your mouth endnote in your hands can be found here. Yep, novelty monogramed M&Ms. How fun is that?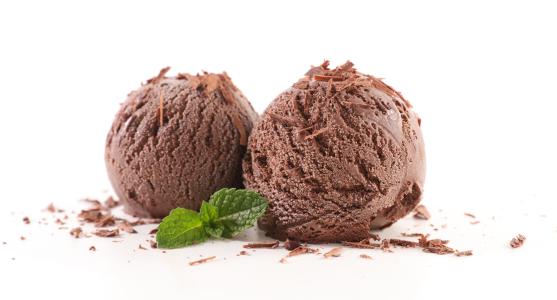 • Market Street Brewing Company - The first microbrewery in Steuben County, The Brewpub as it's affectionately known to locals has been combining handcrafted brews and great food since the very beginning. Did we say fish tacos? They're popular for a reason. Top off your meal with some MSBC chocolate brownies. And if you're looking for a chocolate libation, the brewery's classic Wrought Iron Red is a light beer with a wee amount of chocolate malt.

• Sorge's Restaurant - Long a Market Street landmark and a popular family dining spot for generations of Corning residents and travelers alike, Sorges couldn't stop at just one chocolate offering. Which means you get to enjoy their Chocolate Lovin' Spoon Cake (with pudding center), Homemade Chocolate Peanut Butter Fudge Sundae, or Gluten-Free Chocolate Torte. You may just need to go back a few times to savor all three.

• Soul Full Cup Coffeehouse​ - Between the wonderful energy and vibe and the exceptional roasts, Soul Full Cup is part hangout spot, part café. While they've gotten the roasting thing down to a science and coffee is in the name (and in most things they do), they make a hot chocolate that'll warm the soul.

• Burgers & Beer of Corning​ - They've made a career out of pairing tasty food and beverages. What better way to compliment your meal than with a chocolate milkshake? More in the mood for a libation, be sure to ask for one of their frozen mudslides. Great way to end the day.

• Mooney's - You might be surprised to find a place that's built a reputation for delicious comfort food (they've taken macaroni and cheese to a whole other level with about two dozen different versions) to be offering a drinkable chocolate treat, but every now and then a specialty cocktail, like the Chocolate Martini made with Ghirardelli Chocolate Liqueur, is the perfect way to end the day.

• Bottles & Corks - Sometimes you're looking for a little chocolateness you can take home. The folks at Bottles & Corks have taken out the guesswork. Try a bottle of Pleasant Valley Wine Company's Chocolate Lab wine. A popular choice from the first winery in the region and first bonded winery in the country. Or how about Godiva chocolate liqueurs?

• Wegman's - Not your average grocery store, Wegmans has been raising the bar on ways to experience and enjoy the best foods for years. And their bakery delivers time and time again. Are there other chocolate morsels to be found in this iconic supermarket? Many! But you might forget about all of them once you try their Ultimate Chocolate Cake.

• Carey's Brewhouse - With over three dozen beers on tap, family dining options, game night and more, Carey's Brew House is a local spot for brews and food and good times. Their chocolate offering to the trail is none other than a Double Chocolate Mousse Cake. Some days one chocolate just isn't enough.

• Hilton Garden Inn/The Garden Grille & Bar - Sometimes less is more. But sometimes having options is exactly what you need. This tastefully appointed and ideally located hotel offers a selection of items from locally handcrafted Finger Lakes Chocolates. Are you more into baked goods? No worries! They also offer a delicious Double Chocolate Layer Cake.

• Toast & Grind - The owners of this almost unassuming little coffee shop have been at it awhile, starting out with Walker Cake Company and eventually starting the popular food truck Felony Donutz (making baked items so good they seem like they should be outlawed). Take advantage of their brick and mortar location where you can expand your palate with treats like their whoopee pie doughnut.

• The Cafe at The Corning Museum of Glass - It sort of makes sense that the most remarkable glass museum on the planet would also have a café. After all you're going to want to be there awhile. Luckily, this café also makes tasty food, including chocolate Oreo parfaits, double chocolate muffins, and chocolate cheesecake with cherry topping.
Check in on our Explore Steuben Trip Planner App to keep track of your progress on the Gaffer District's Chocolate Trail.
---