Vitrix Hot Glass Studio
The town of Corning and the glass company that bears its name first gained renown for the exquisite etched and engraved objects created by master artists like John Hoare and, later, TG Hawkes who won Grand Prize at the 1889 Paris Exhibition establishing himself as one of the world's premier glass cutters. At one point, there were over 20 glass-cutting shops in town earning Corning the nickname "America's Crystal City."

0

Courtesy: Corning-Painted Post Historical Society
Today, you'll find a thriving historic downtown named after master glassblowers (aka Gaffers), the world's largest museum devoted to glass, and studios like Vitrix Hot Glass Studio. It's not that surprising to find, over 130 years after Hawkes established himself in Paris, that a contemporary glass studio would be located in the same historic building. You'll even find the name T.G. Hawkes & Company painted on the facade out front, well above the name of the current occupant, Vitrix.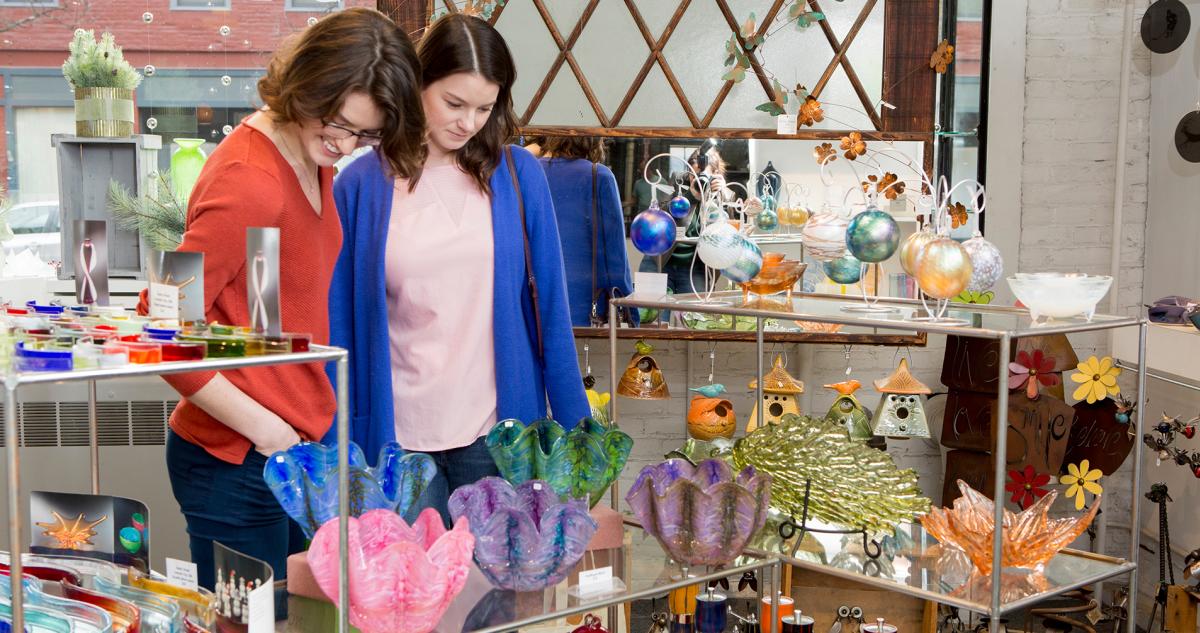 Courtesy: Cagwin Photography
Most days, while exploring the wonderful shop located on historic Market Street, customers can watch artist Tom Kelly and the glassblowers at Vitrix gather molten glass from the furnace and create these wonderful, detailed pieces before their eyes. The intention at Vitrix is to make distinctive, collectible pieces that are not only desirable, but affordable. Yet, regardless of whether it's an expensive piece for an exhibition or a collectible memento, Tom Kelly and the artists at Vitrix strive for exceptional quality in each piece.

Though he does not work in cut glass, like Hawkes before him, artist Tom Kelly (owner and master glassblower at Vitrix) has built a reputation based on the uncompromising quality and craftsmanship of the glass he produces. And it is that adherence to quality that truly sets Vitrix apart as their work has been purchased internationally, as well as collected and exhibited, and can be found in fine stores and galleries across the United States, Canada, Europe and Japan.
Tom and his team specialize in a number of unique sculptures including the very popular Heechees. Originally inspired by the novels of science fiction master Frederick Pohl, Heechees have become the calling card of Vitrix Glass Studios.
With their fantastical shape of colorful whorls adorning a clear or black stem, these abstract glass sculptures resemble the swirling bands of light that make up the Milky Way. The individual ribbons of glass carefully wrapped one-over-the-other are not only the most challenging aspects of creating the Heechee, but they also convey a sense of movement, as if traveling among the stars, and the inescapable influence of gravity which, it turns out, is an essential tool used by master glass artist Tom Kelly in creating these unique and colorful pieces.
You can watch a video of Tom creating a Heechee on YouTube:
Vitrix also creates by hand a number of other fascinating shaped sculptures, perfume bottles, and other objects.
Their Seasonal Items like pumpkins, holiday ornaments are quite popular and their annual holiday series of snow people are extremely popular in the shop and across the globe.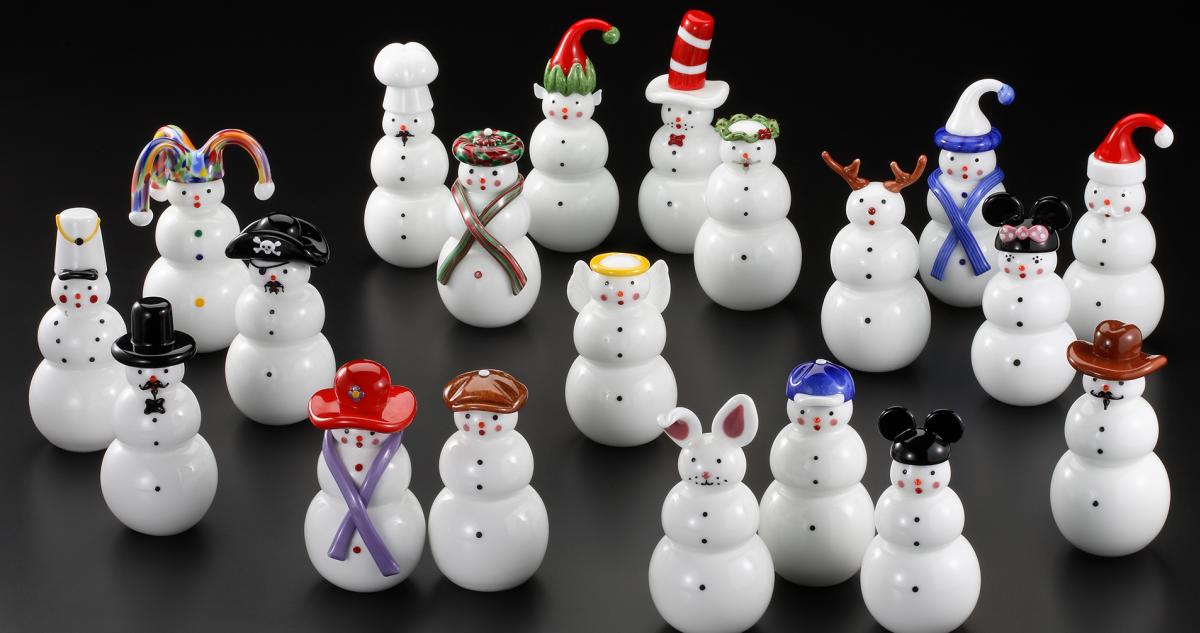 One of the coolest (or perhaps hottest) aspects of a visit to the Vitrix gallery is that while you explore the wonderful glass pieces for sale, you can also watch Tom and his team do live glassblowing Monday through Friday. Glassblowing work tends to take place from 9am until 4pm though the gallery space is often open later in the evening. It's best to check the Vitrix website, before planning a visit to check current hours.