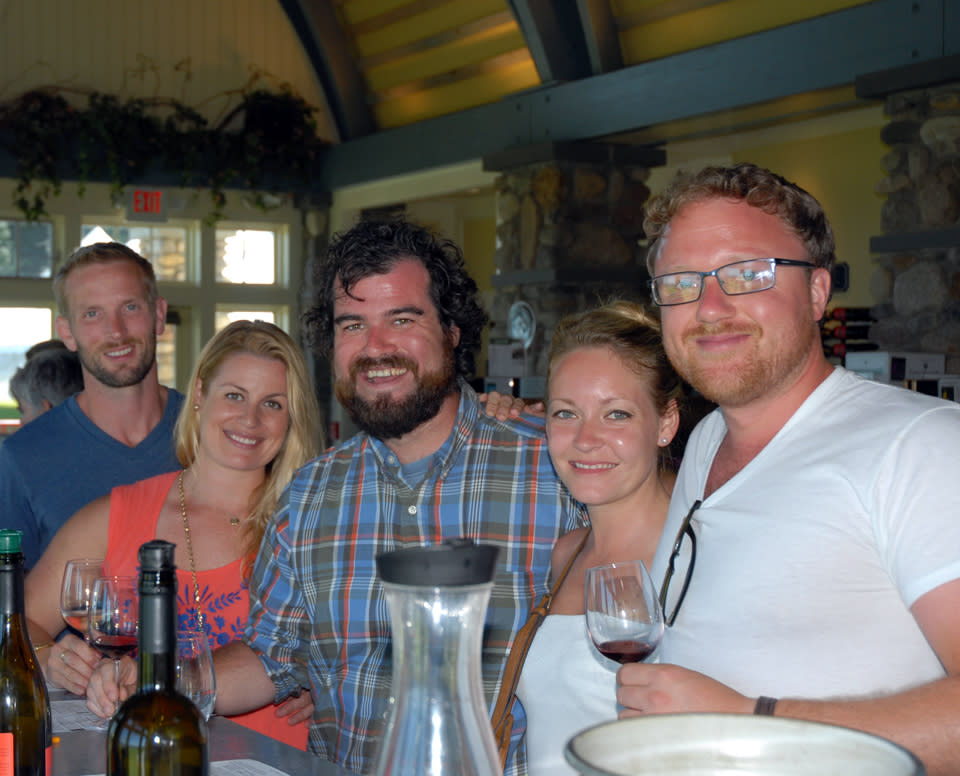 Heron Hill Wine Tasting
Do you love wine? 
Okay, but have you ever wondered what it must like to be a winemaker - to be in the vineyard harvesting grapes, pressing them . . . to be involved in the process of creating something so delicious?
Well, now is your chance to find out.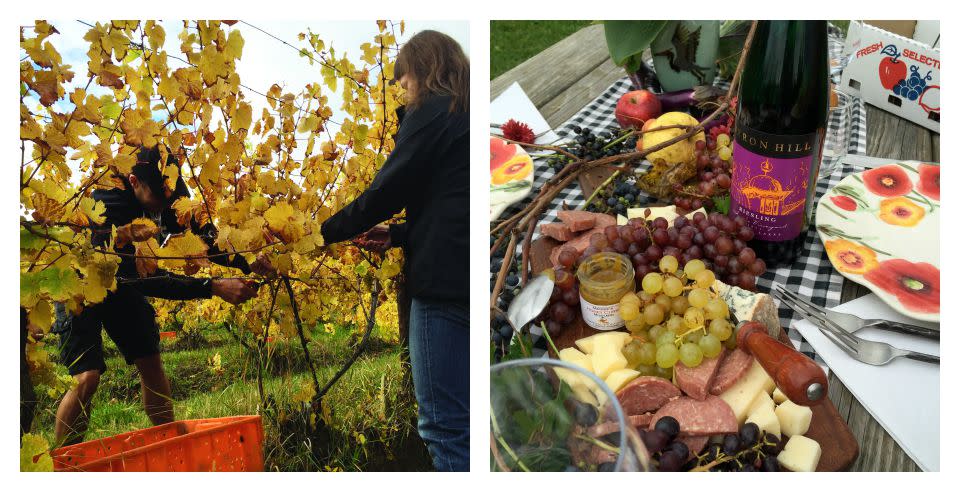 Heron Hill Hands-On Harvest Winners from 2014 courtesy Heron Hill Winery
Heron Hill Winery is running a special hands-on harvest sweepstakes where one person and a guest can win a day with the Heron Hill Harvest Team. "From checking brix before hand-picking grapes, to assisting the winemakers with the action on the press pad and tasting first run juice -- you will participate in all aspects of the harvest and crush."
I remember being at Heron Hill last year when the sweepstakes winners - a young couple from Portland, Maine - came back from the vineyards and their expressions said it all. They were in their own little paradise.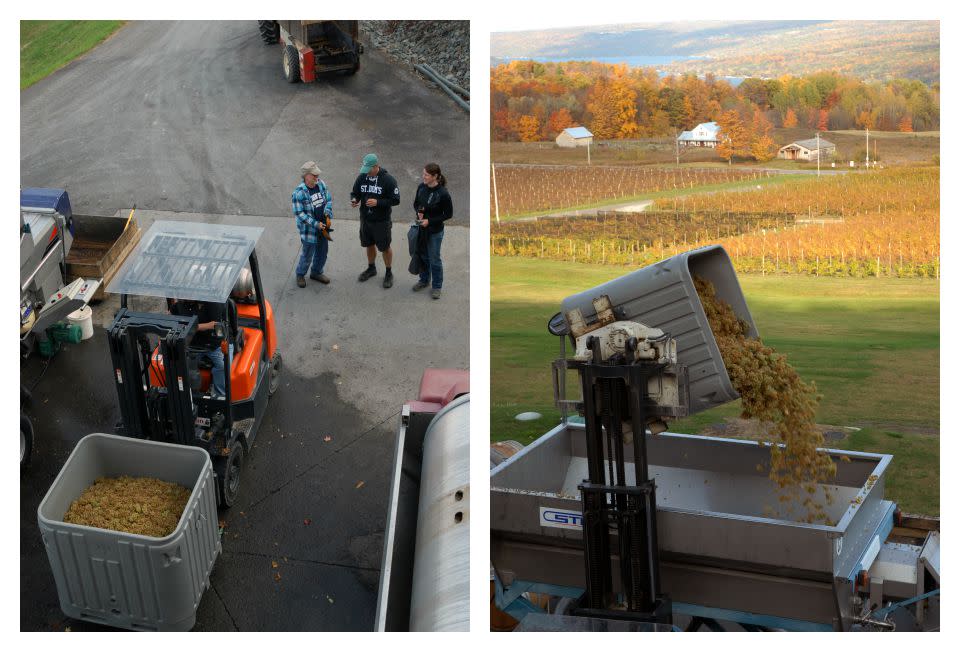 Heron Hill 2014 Sweepstakes Winners on Press Pad After Harvest
The experience was beyond what they expected. Being that intimately involved in all aspects of the harvest and crush.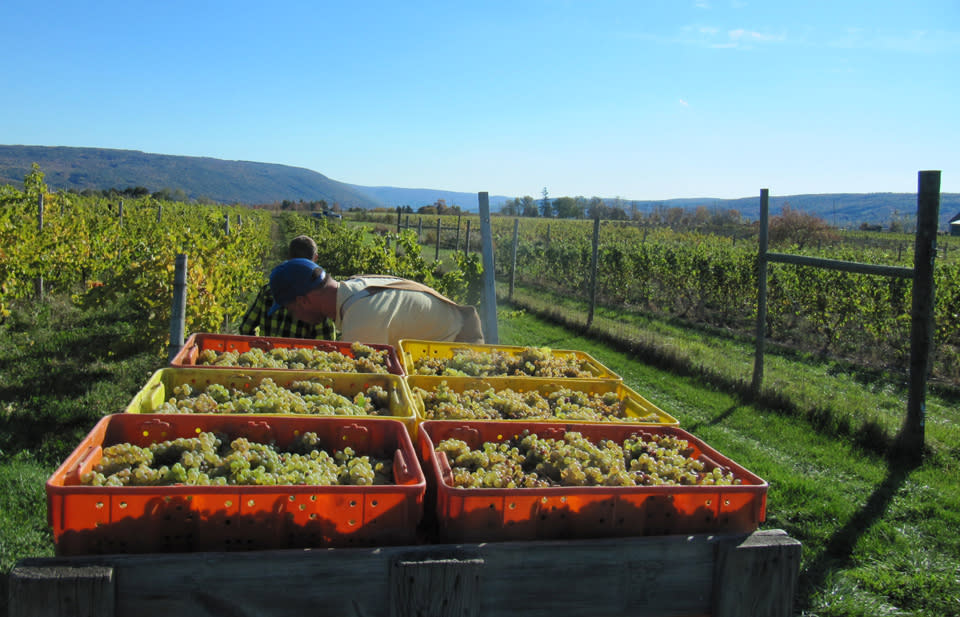 Heron Hill Winery Harvest
"The day will include a bountiful lunch in the vineyards with Heron Hill's owner showcasing local produce and Finger Lakes provisions. The winner and guest will also enjoy one-night accommodations at the historic Black Sheep Inn, a stylishly restored octagon house located in the village of Hammondsport, NY."
The real question is - would you love a chance to experience this for yourself?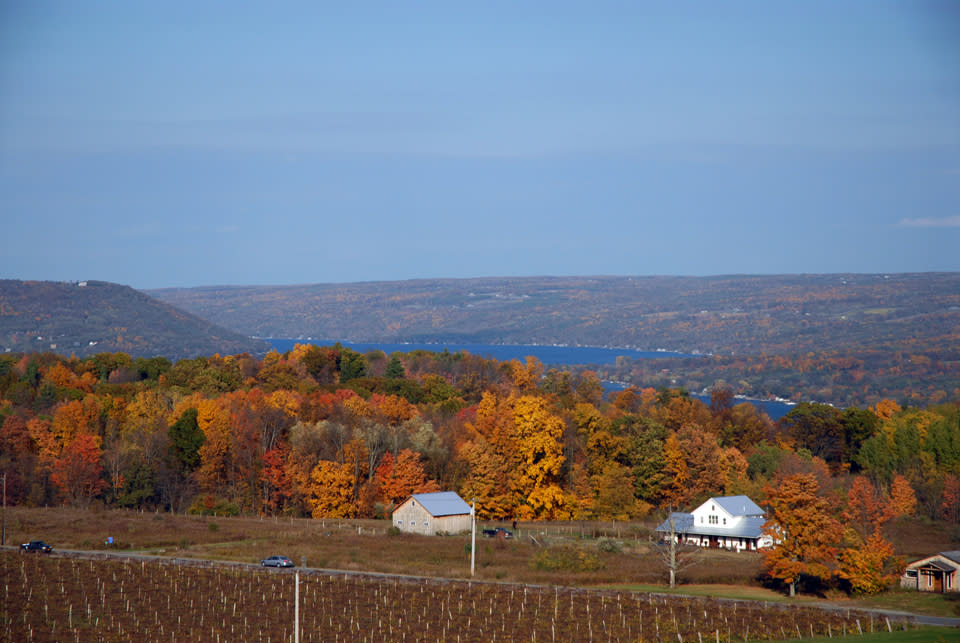 View from Heron Hill During 2014 Harvest
If the answer is yes, you still have time to register for the 2015 Heron Hill Hands-On Harvest Sweepstakes (visit their website and register before August 15th). You don't have to buy anything, but you do need to be twenty-one.
Interested in tasting some wonderful wines? Here are some wineries we think you'll love.