The Master Craftsmen series highlights people who have truly excelled in a craft or skill, and who are bettering the experience for visitors to Corning & the Southern Finger Lakes. Each month, we'll take a look at one of these craftsmen, from artists to chefs, and even outdoor guides. These are the folks who have trained and excelled in a particular area, and are passionate about what they do. They want to share their expertise with you. Today, we're focusing on someone who has made outdoor recreation an art form. Lance Locey of Keuka Watersports helps craft lake fun for visitors to Keuka Lake.
If there's anyone who knows how to have a good time on Keuka Lake, it's Lance Locey. He grew up a self-proclaimed "laker," spending his entire life on the shores of Keuka Lake.
"I was born into it, and now my wife and I are passing the 'Laker Life' on to our two young children," he said.
Opening Keuka Watersports just made sense. "Life on the lake is the life for me and my family," Lance said. "Opening a watersports business is the Finger Lakes just seemed to fit the next stage of my life.
"The lake always draws you back," said Lance, "no matter how far away you are or how long you've been gone."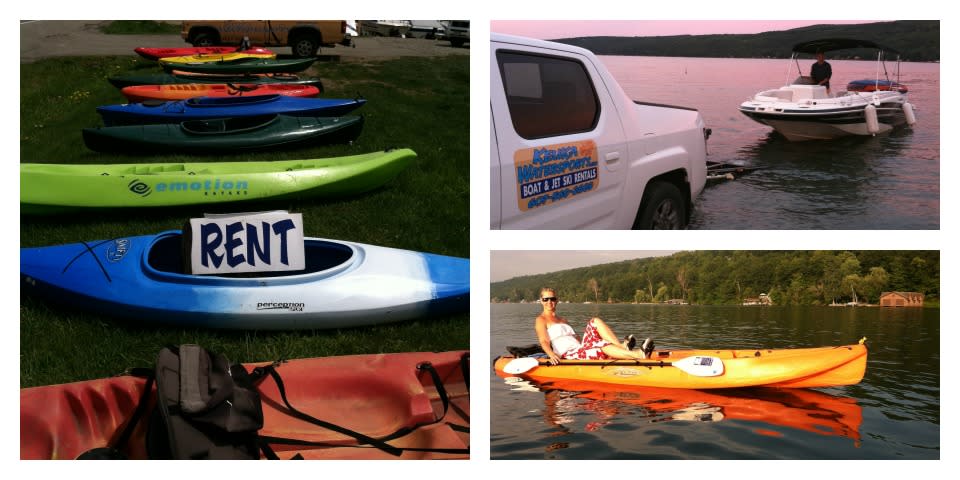 Rent boats, jet skis, kayaks, and stand-up paddleboards.
Lance's customers come from all over the country, and love returning to the lake every year to take advantage of the boat, jet ski, kayak, and stand-up paddle board rentals. Check out the many boat rental options, including a Boat Club Membership, which essentially allows you all the benefits of owning a boat without actually owning a boat.
Many of the rentals at Keuka Watersports require advanced reservations, but if you find yourself in Hammondsport on a nice afternoon and want to get on the water, kayaks and stand-up paddle boards are available to rent by the hour at Champlin Beach at the head of Keuka Lake.
After folks spend a day out on Keuka, they tell Lance they "don't want to leave." His reply as he and his family head out for their evening cruise? "That's why we live here, so we don't have to leave!"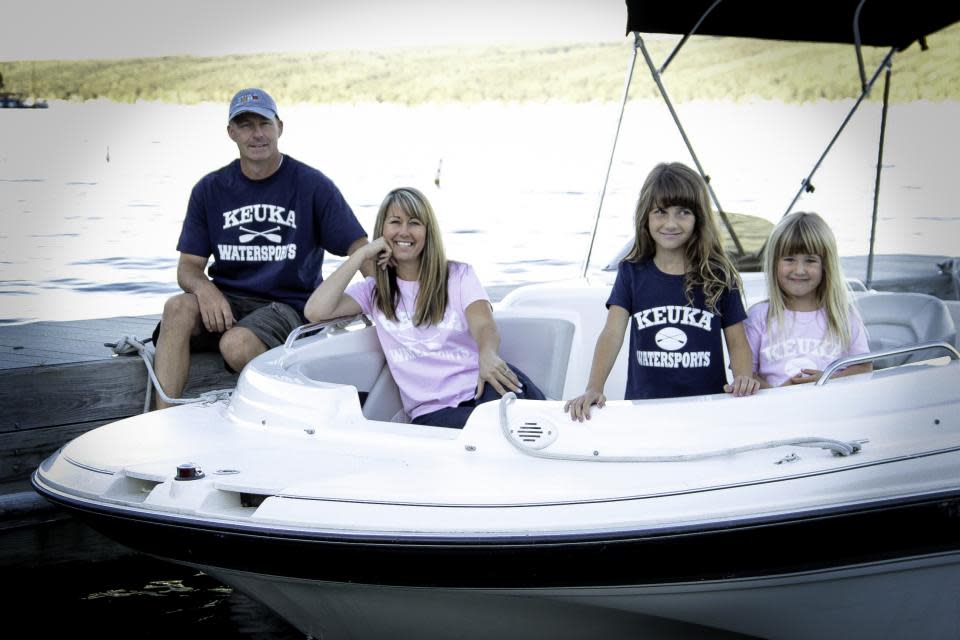 Lance Locey and family enjoying an evening on Keuka Lake.
For some lake fun this summer, contact Keuka Watersports at 607.569.2889, visit them on the web at KeukaWatersports.com, or "like" them on Facebook.