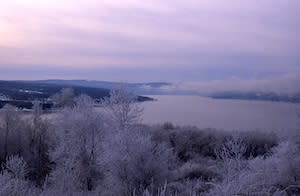 Winter Over Keuka Lake
When the temperatures are below freezing, a trip to Upstate New York might not be high on your list of winter escapes, but that's where you'd be missing out. If it's not the sight of the snow sparkling as it descends to meet Keuka Lake that warms your heart, it'll be the hot deals and adventures you can find here during our coldest season.
Want to give an experience as a gift this holiday season? Booking a Winter in Wine Country package would delight any loved one, for sure! Check out all the deals here: http://www.fingerlakeswinecountry.com/places-to-stay/packages
Stay!
There's so much to do here in the Finger Lakes, you can't possibly squeeze it all into one or two days! Winter in Wine Country is a special promotion that helps you make the most of your winter escape to the Finger Lakes. When you book this package, you'll receive discounted rates or free nights with participating accommodations. At check-in, you'll receive the PALATE Passport filled with great offers from many popular attractions, wineries and restaurants.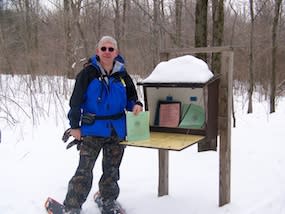 Snowshoeing in Wine Country
Play!
If you crave adventure in the great outdoors, you'll love snowshoeing through a state park or cross country skiing along the Finger Lakes Trail. Want to go ice fishing or snowmobiling? You can do all that here, too!
If you want to enjoy the outdoors but still stay warm, why not take a scenic drive along Keuka Lake and witness the frozen beauty the vineyards take on during the quieter winter months. Stop at charming wineries along the way, enjoying intimate wine tastings. You might just find the person you've been chatting with is the winery owner.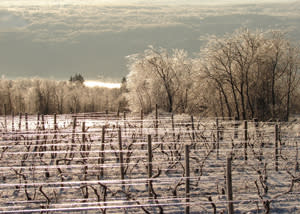 Winter in Wine Country
If you're looking for a cozy afternoon, visit one of our world-class museums. Delve into aviation history at the Glenn H. Curtiss Museum, explore the Wild West at the Rockwell Museum of Western Art, or even make your own glass at The Corning Museum of Glass. Whatever you do, you'll love visiting these exceptional attractions without the hustle and bustle of summer crowds.
Don't miss out on great experiences simply because you don't have enough time. With all the great winter vacation packages available in the Finger Lakes, you'll want to stay and play just a little longer.