Glenn Curtiss mastered the technology related to taking off and landing an aircraft on water, making the "seaplane" in 1911. Every year in Hammondsport, Seaplanes are brought back to Keuka Lakes to honor Curtiss during the Seaplane Homecoming. This year the Seaplane Homecoming combines with the Hammondsport Classic & Exotic Car Show for Wings and Wheels Hammondsport. For two days September 16th and 17th watch seaplanes on the water, cars on land, and enjoy everything that Hammondsport has to offer.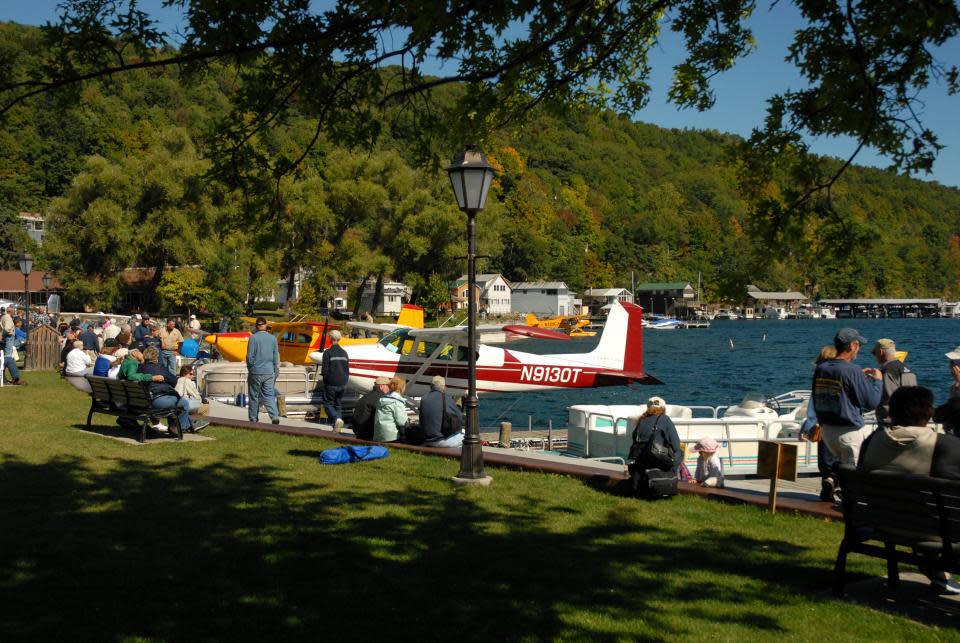 Seaplanes on Keuka Lake
On Saturday, September 16th, Seaplanes and Classic & Exotic Cars will take over the village square in Hammondsport's from 10am-4pm. Restaurants, food vendors, shops, and activities for the kids add to a day of fun for the whole family. From 10:30-2:00 pm seaplanes will take off and land on Keuka Lake, where it all started. Don't miss the special Seaplane salute to Glenn Curtiss at 1pm. Experience the Glenn Curtiss Museum in a new way as you sit and mingle among the exhibits during the banquet dinner featuring cuisine from local Pleasant Valley Inn. The dinner is open to the public, but you must register prior to the event.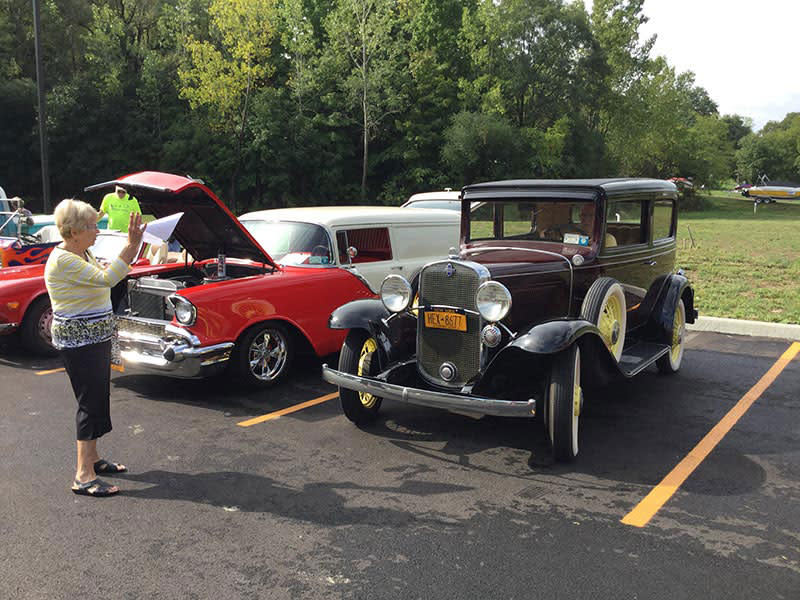 Classic and Exotic Cars
On Sunday, September 17th, once again Classic & Exotic Cars, and seaplanes will fill the village square and Hammondsport village square shops and restaurants will be open. Vote for your favorite car, and watch takeoffs, flybys, and landings throughout the day.
Want to get in on the action? Take a seaplane ride yourself, for an additional fee, with Finger Lakes Seaplanes LLC. Up to three people can take a flight above scenic Keuka Lake and Hammondsport and see it in a whole new way.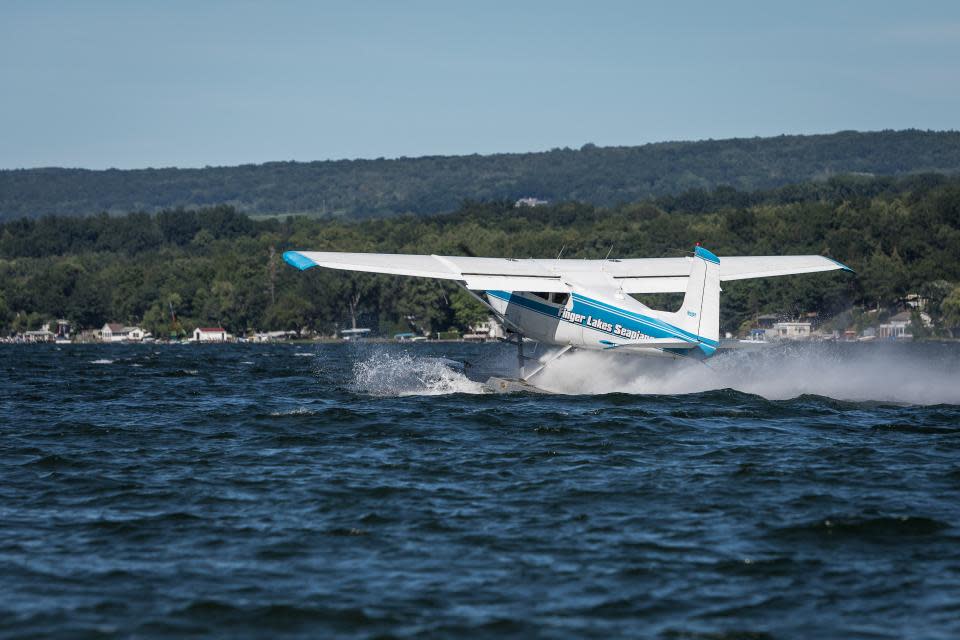 Seaplane on Keuka Lake
Visit the Glenn Curtiss Museum open all weekend to explore more of Curtiss achievements and his impact on not only Hammondsport, but the rest of the world. Bring the family out for a weekend of local history and a lot of fun during Wings and Wheels Hammondsport!