As long as Corning and the Southern Finger Lakes has been a destination, wine has been a draw. Let's start at the beginning.
Pleasant Valley Wine Company was established in 1860 and was the first winery in the Finger Lakes, and in fact is U.S. Bonded Winery No. 1. They survived through the Civil War and prohibition and are still making wine today. In 1865 the winery started producing champagne, and in 1871 that champagne was dubbed 'Great Western' by Marshall P. Wilder, a well-known wine connoisseur, at a dinner party. Today, the Great Western name can be found on buildings on the Pleasant Valley Wine Company campus, and on the champagne still being produced. The original winery carved intricate caves into the hillside of Pleasant Valley for storage. Those caves and still be seen, and in some cases toured today. Eight of these Great Western Winery buildings were listed on the National Register of Historic Places in 1980.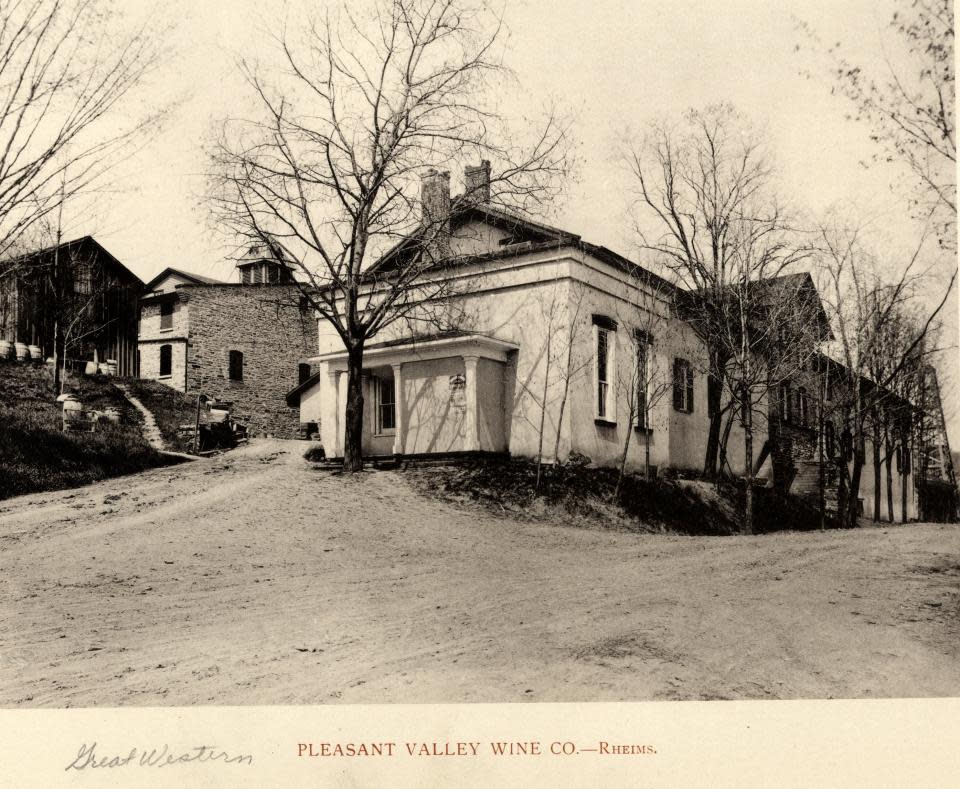 Pleasant Valley Wine Company courtesy of Steuben County Historical Society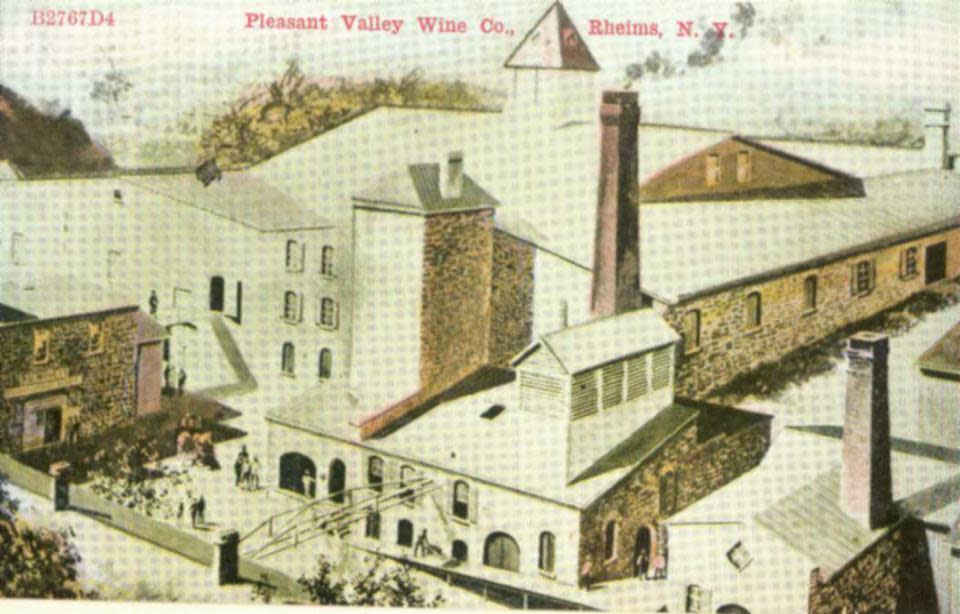 Pleasant Valley Wine Company courtesy of Steuben County Historical Society
Today visitors can experience a small piece of the expansive history of Pleasant Valley Wine Company by taking a tour with a knowledgeable guide while they share information and anecdotes as you walk through the historic buildings. Visit the Great Western Winery Visitor Center to view historic exhibits, winemaking displays, and sample wines.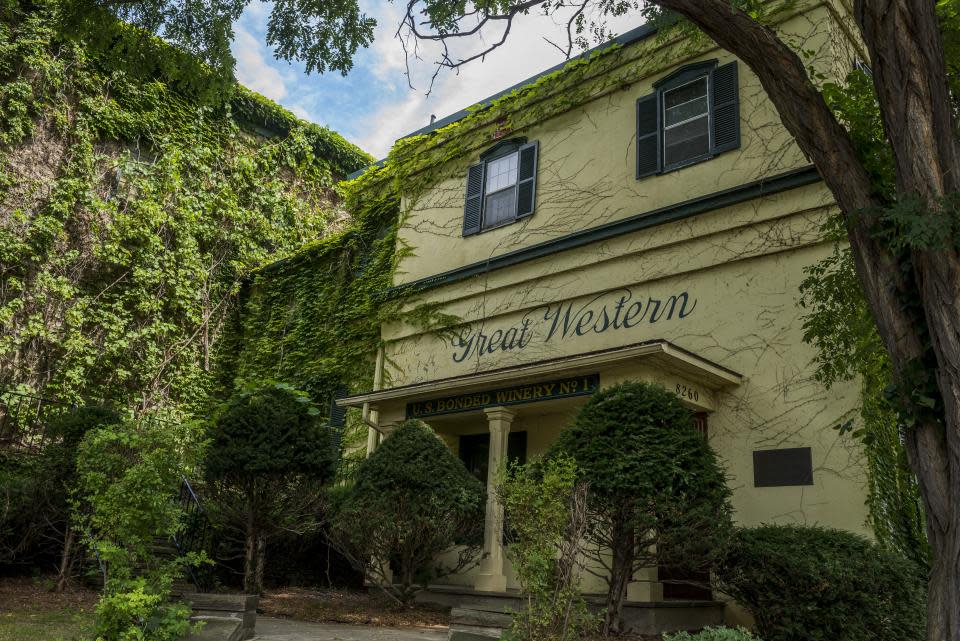 Pleasant Valley Wine Company today courtesy of Stu Gallagher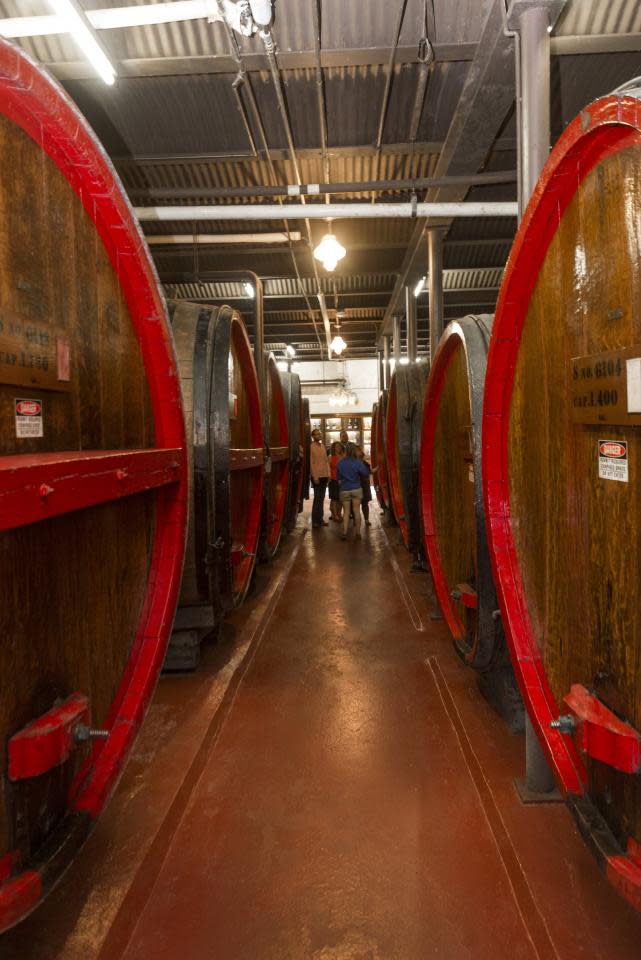 Pleasant Valley Wine Company tour courtesy of Stu Gallagher

Bully Hill Vineyards may not have the same length of history that Pleasant Valley has, but it makes up for it in their controversial history. In 1920 the Taylor Wine Company expanded their winery to a plot of land, where Bully Hill stands today. In 1958, Greyton H. Taylor and Walter S. Taylor bought back the land where they then established Bully Hill Farms. Bully Hill Vineyards was officially established in 1970 when Walter Taylor was fired from the Taylor Wine Company for badmouthing the products quality.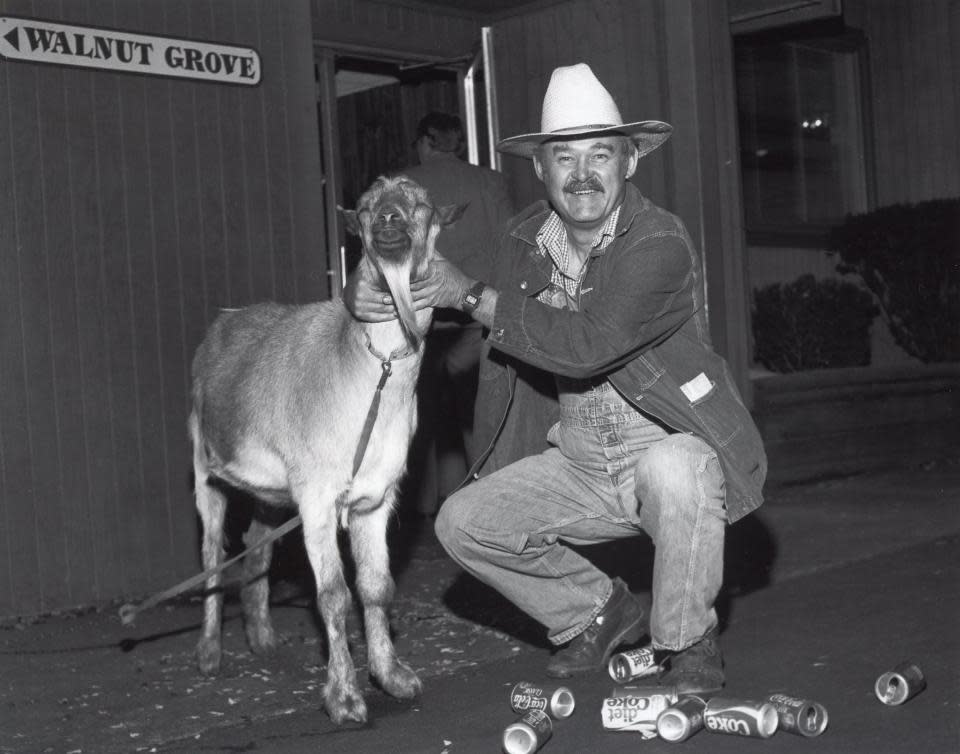 Walter Taylor courtesy of Bully Hill
Through the years and rowdy legal battles, Bully Hill came out on top and is a favorite stop for visitors. Today you can visit the winery overlooking stunning Keuka Lake, and hear the story of Walter Taylor and why goats are so prominent to the winery while sampling their renowned wines.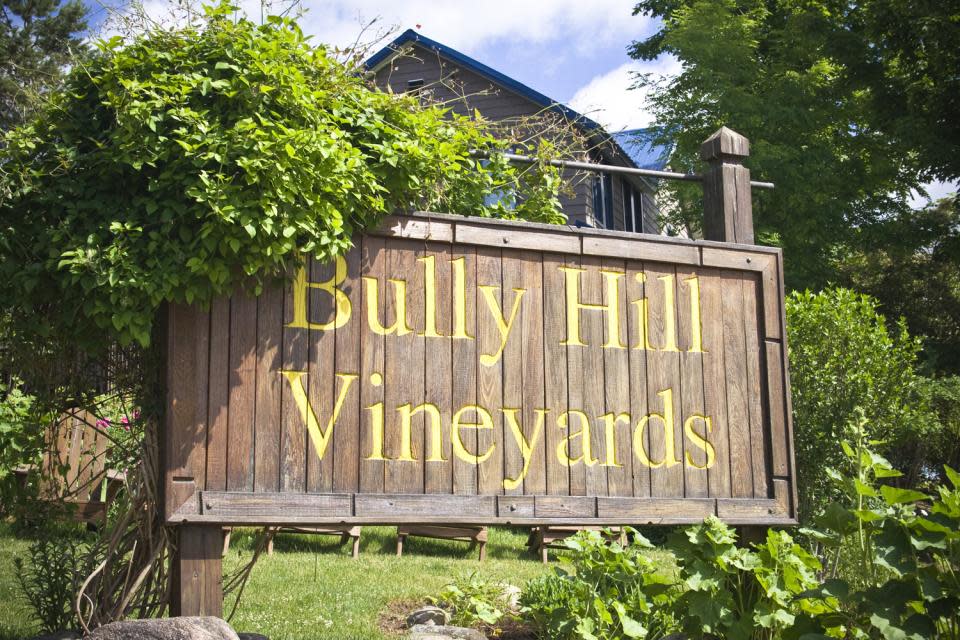 Bully Hill Vineyards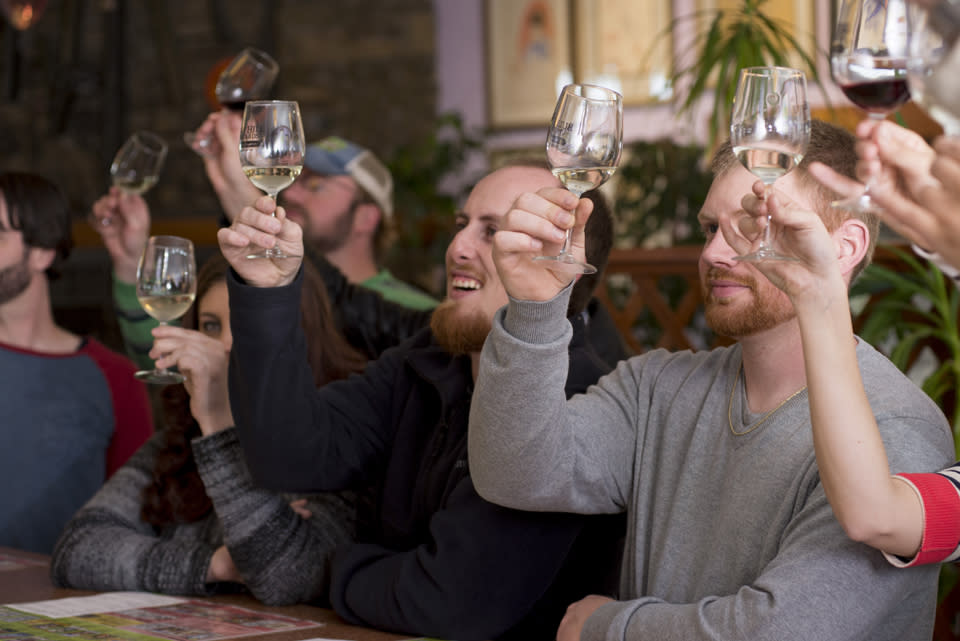 Bully Hill Wine Tasting courtesy of Stu Gallagher
Dr. Konstantin Frank's contributions to the Finger Lakes and the wine industry are still felt today. After moving to the U.S. from the Ukraine in 1951, he went to work for the New York State Agricultural Experiment Station in Geneva. Dr. Frank had experience growing Vinifera varieties in the Ukraine and wondered why European grapes weren't being grown in the Finger Lakes. The answer? Finger Lakes winters were far to cold for them to survive. Dr. Frank proved that in fact they could when he worked as a consultant at Gold Seal under Charles Fournier, thus igniting the "Vinifera Revolution" and permanently changed the course of grape growing in the Finger Lakes. In 1962, Dr. Frank founded Dr. Konstantin Frank Vinifera Wine Cellars. In the 1980's, Dr. Frank's son, Willy Frank, released a sparkling wine the first of the Finger Lakes.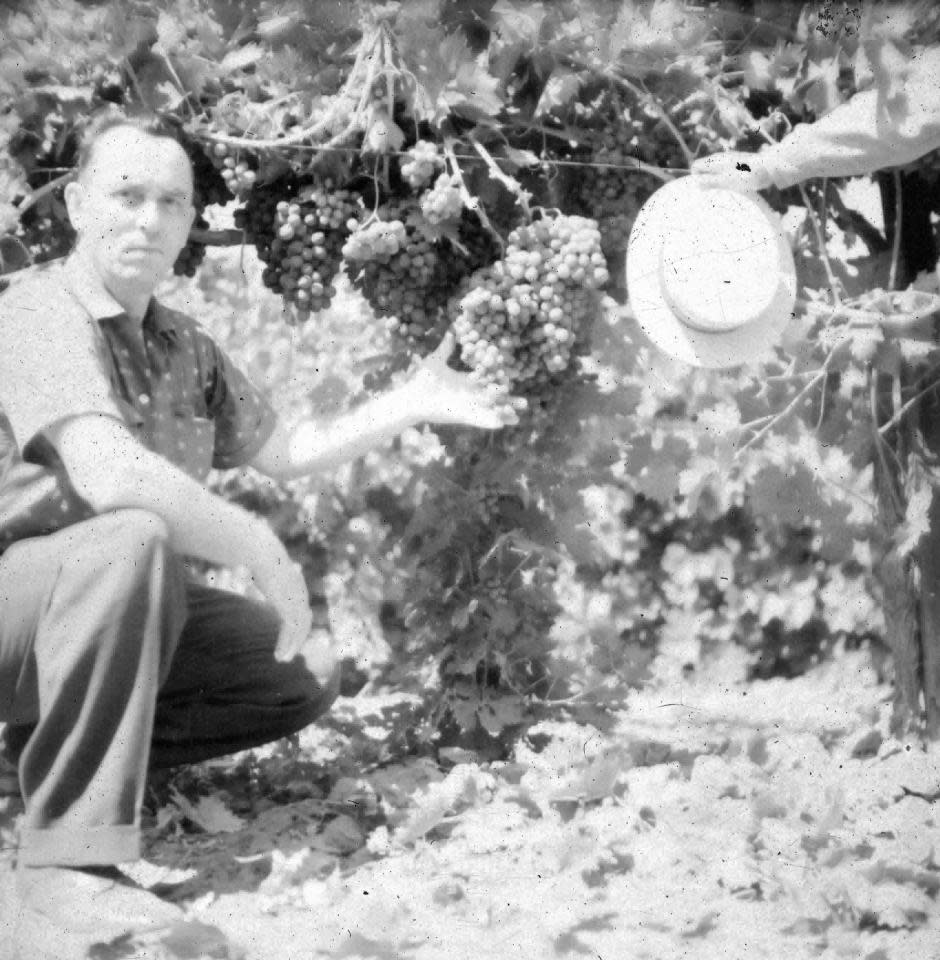 Dr. Konstantin Frank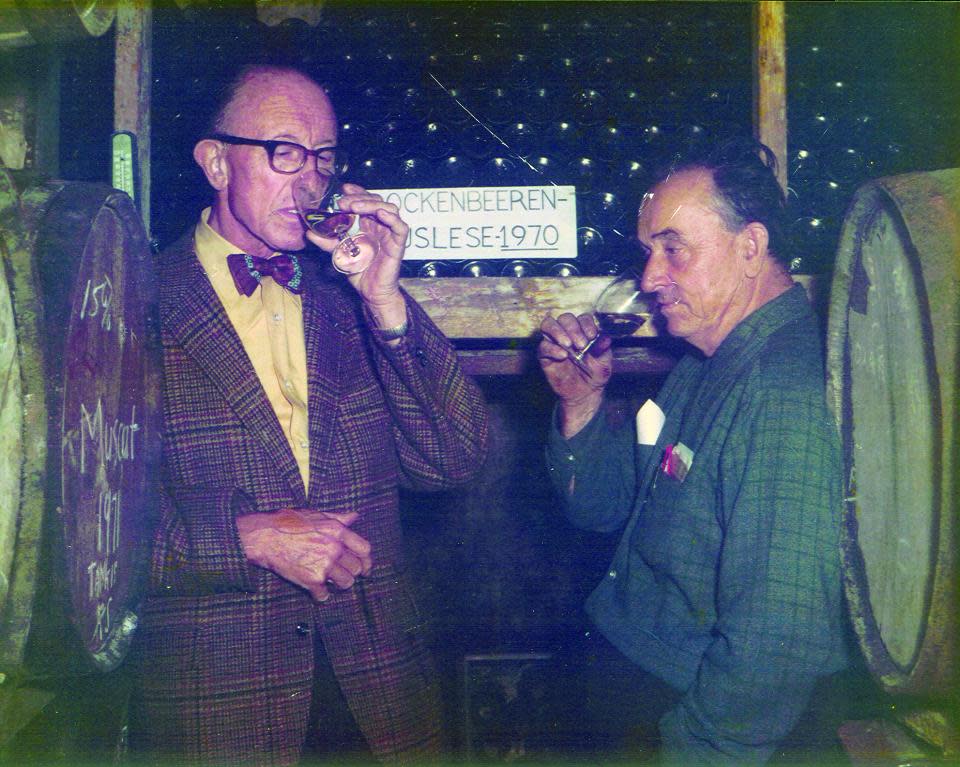 Dr. Frank and Charles Fournier
Continuing with the legacy Dr. Frank built the winery is now run by family and soon the fourth generation will take over, each bringing something new and exciting to the winery. Most recently they opened the 1886 Reserve Tasting Room that pairs their wines and small tasty bites with educational sessions. Staying true to their heritage Dr. Konstantin Frank Vinifera Wine Cellars is still making their famous award-winning Rieslings along with Chardonnay, Rose, an assortment of red wines, and their Salmon Run brand. Visitors can visit the same location where it all started and look out onto Keuka Lake while enjoying the wine that started it all.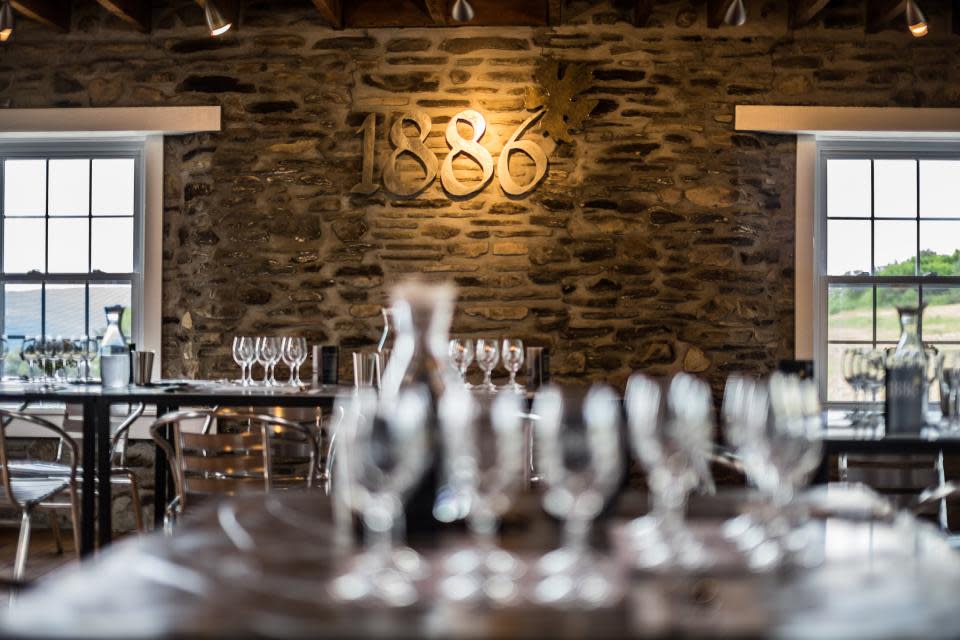 1886 Reserve Tasting Room at Dr. Konstantin Frank Wine Cellar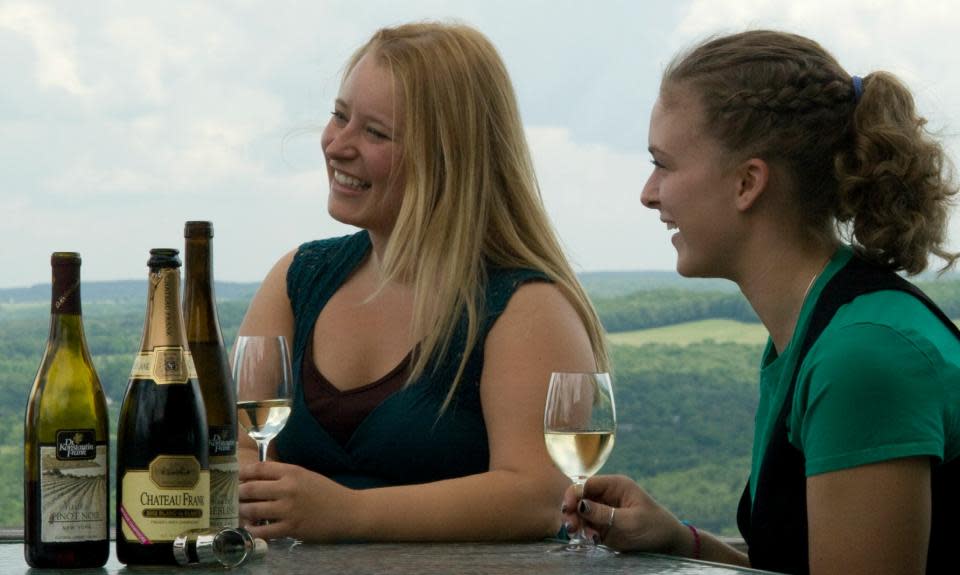 Wine tasting at Dr. Frank
Wineries in Corning and the Southern Finger Lakes have storied pasts, ones that have help shaped the way we celebrate and enjoy wine today in the Finger Lakes.