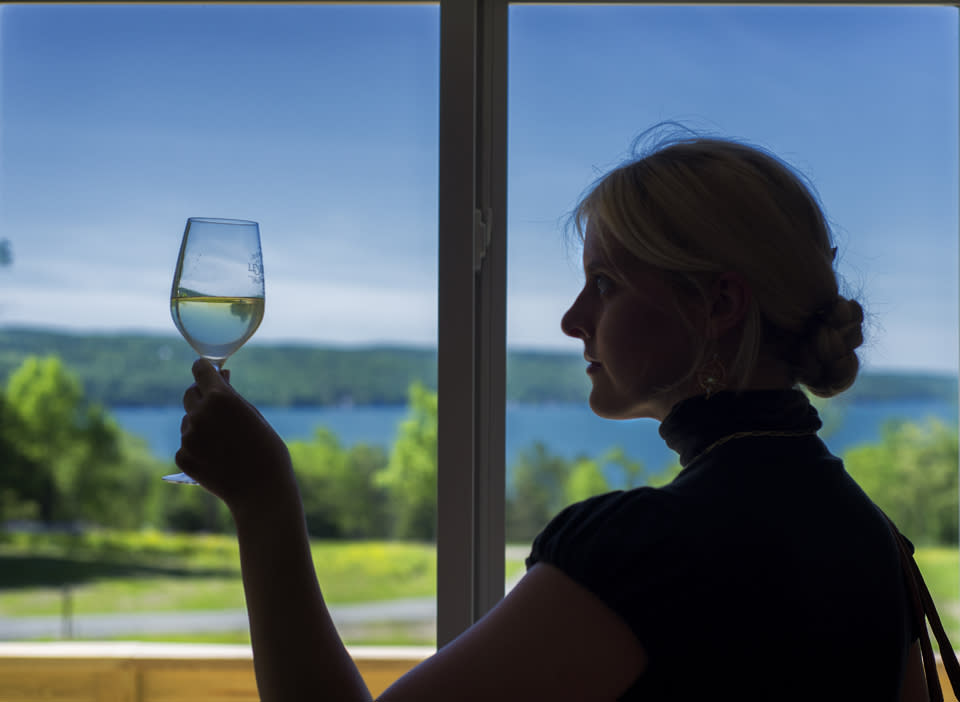 Domaine LeSeurre Winery courtesy of Stu Gallagher
Each year, wine bloggers from around the world gather together for the annual Wine Bloggers Conference. They take part in an assortment of lectures and demonstrations, and enjoy some pretty awesome excursions pairing wine and food.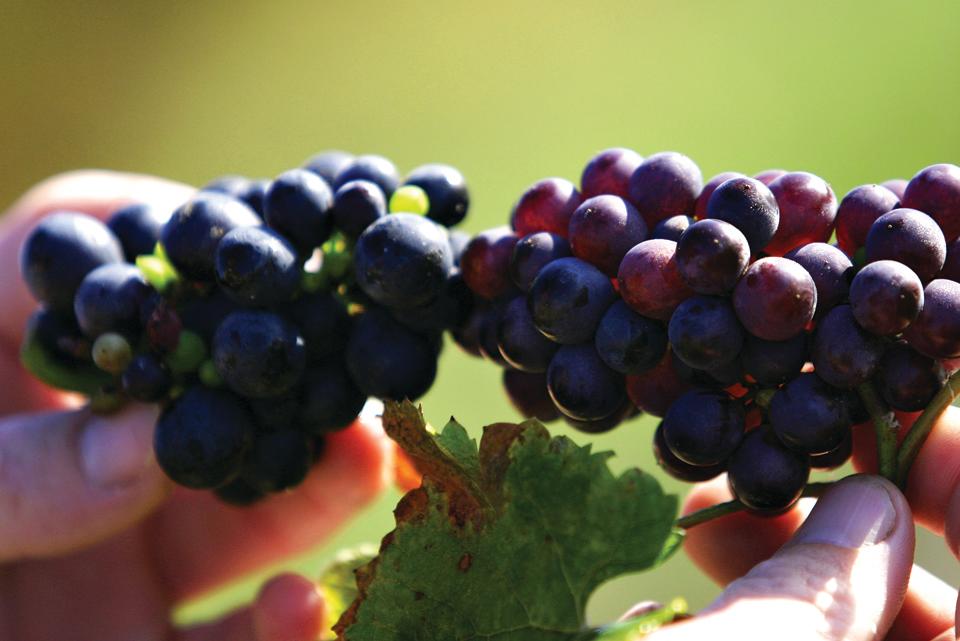 Grape Close Up courtesy of Dr. Frank's
Although typically taking place on the west coast, the 2015 Wine Bloggers Conference is being held in Corning from August 13th-16th, and we're excited to have so many wine lovers coming to the region because once they get here they'll see that we have remarkable wines and so many other unexpected delights. You can follow us using the hashtag #wbc15.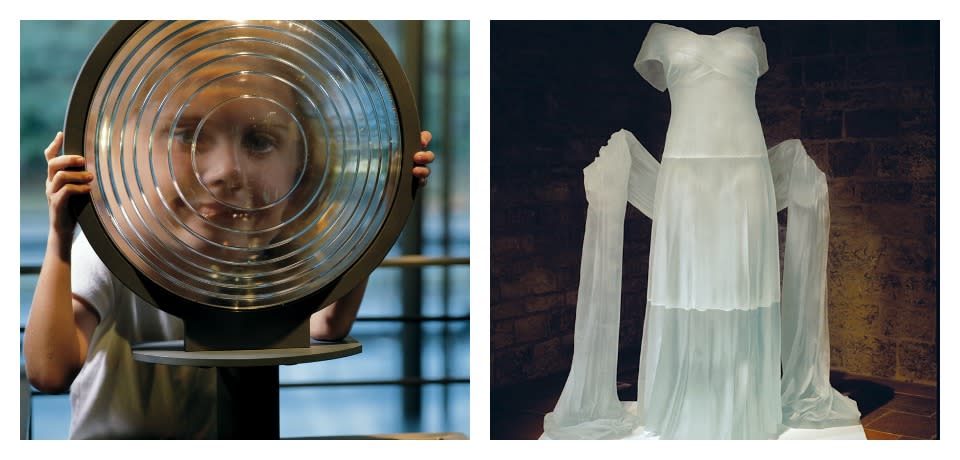 Corning Museum of Glass courtesy of CMOG
We take a lot of pride in our spectacular attractions, like The Corning Museum of Glass with its 55,000 pieces of glass art and artifacts dating back 35 Centuries, and Watkins Glen State Park with its 19 waterfalls, and breathtaking Keuka Lake.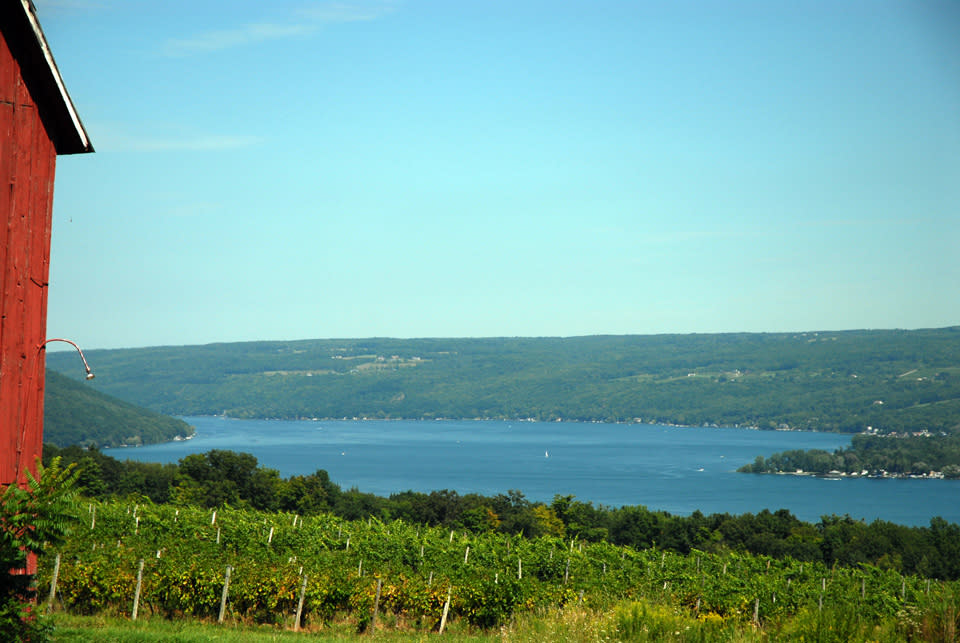 Keuka Lake
We also take pride in hidden gems like the Glenn H. Curtiss Museum in Hammondsport, the Erie Depot Museum in Hornell, and the Rockwell Museum in Corning.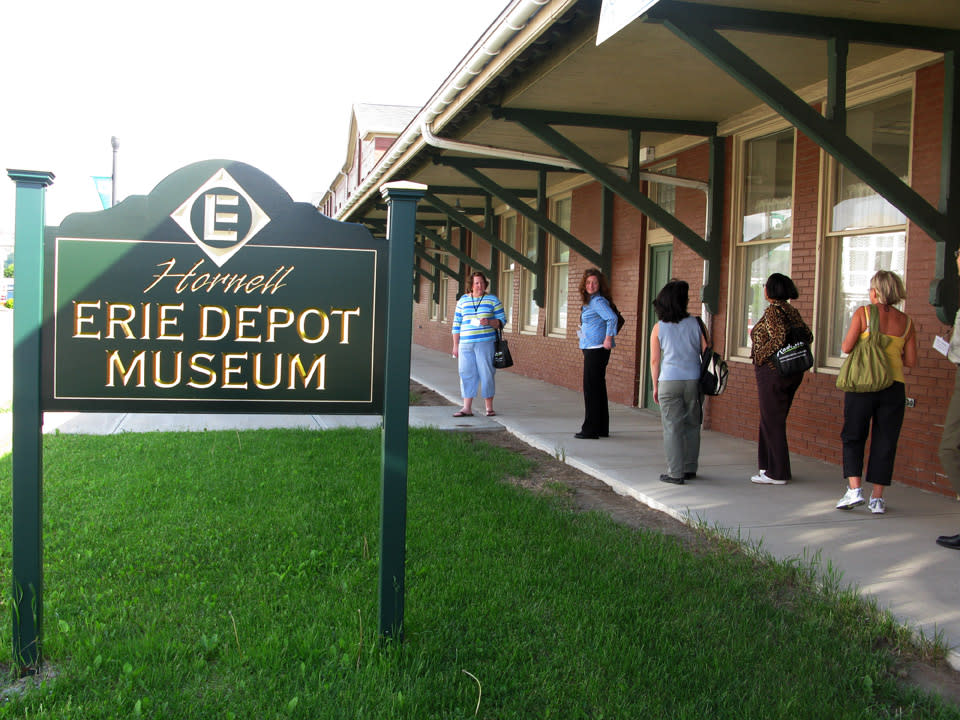 Erie Depot Museum in Hornell
Of course, for these writers, it all comes down to the wine. And we have that. too.
We've been making award-wining wines for nearly 150 years. Having a rich past is important, but we understand that a destination is only as good as its current wines and we've got some of the best to be found in New York State and beyond.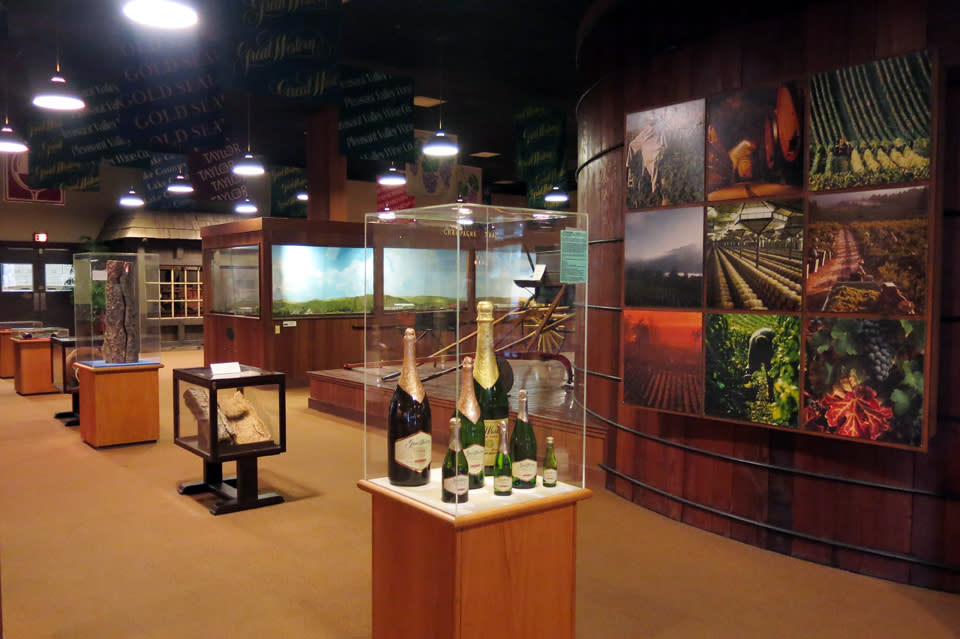 Pleasant Valley Wine Company & Great Western Champagne
The Finger Lakes has actually been garnering a lot of attention the past few years as a world-class wine region "and these recent awards seem to have bewildered local winemakers, who have been practicing their craft for years . . . It's like the wine world has all of a sudden awoken to the excellent quality of Finger Lakes vintages" (Malerie Yolen-Cohen, Huffington Post).
We've got historic wineries like Pleasant Valley Wine Company, the country's first bonded winery, where you can take a tour and sample Great Western Champagne, as well as Dr. Konstantin Frank Vinifera Wine Cellars, New York State's most award-winning winery since 1962, where the vinifera revolution began.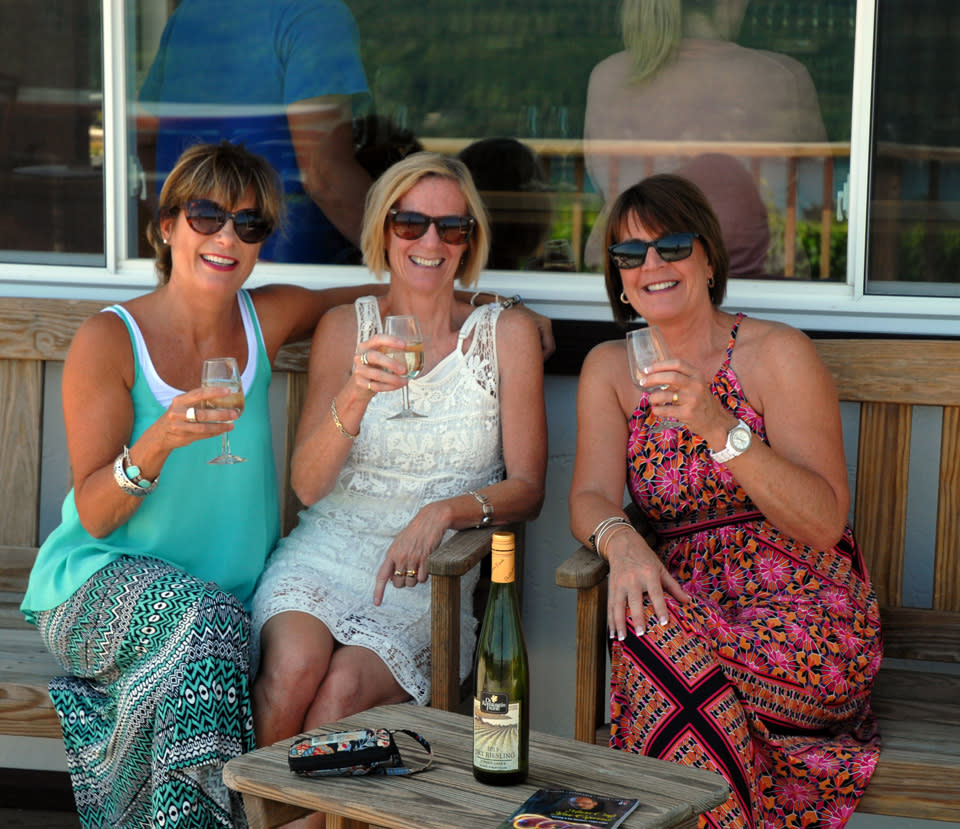 Girlfriends tasting at Dr. Konstantin Frank Vinifera Wine Cellars
But you'll also find one of the most eclectic wineries in the Finger Lakes, Bully Hill Vineyards, offering an atmosphere of "wine with laughter," winery tours, and one of the best restaurants around with stunning views of Keuka Lake.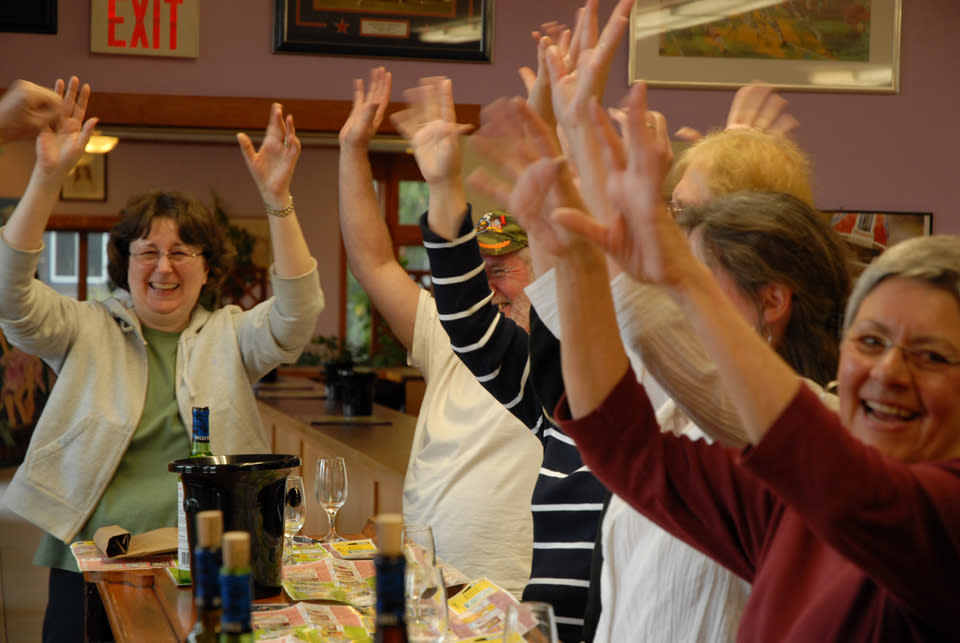 Bully Hill - Wine With Laughter
Just a short ways away from this huge winery, you'll find Keuka Lake Vineyards, a boutique winery that has been turning heads with its dry Rieslings, Vignoles, and experimental hybrids.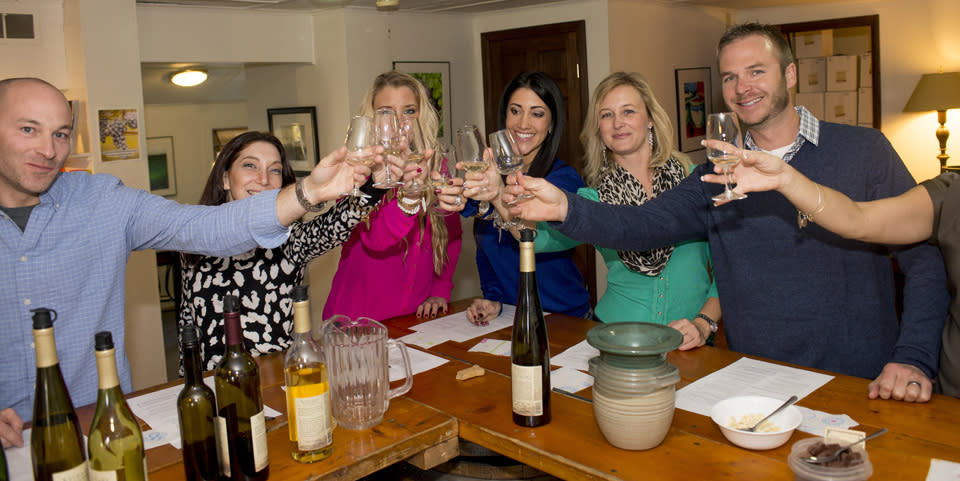 Keuka Lake Vineyards courtesy of Stu Gallagher
At Heron Hill Winery you'll find a winery that's been using eco-friendly practices for the past three decades, a stunning tasting room, and the chance to sample just how much the terroir affects taste with their Single Vineyard Series of five distinctly different Rieslings from 5 different Finger Lakes vineyards. They also offer people the opportunity to win a special annual Hands-On Harvest Experience Sweepstakes. The deadline to enter is August 15th.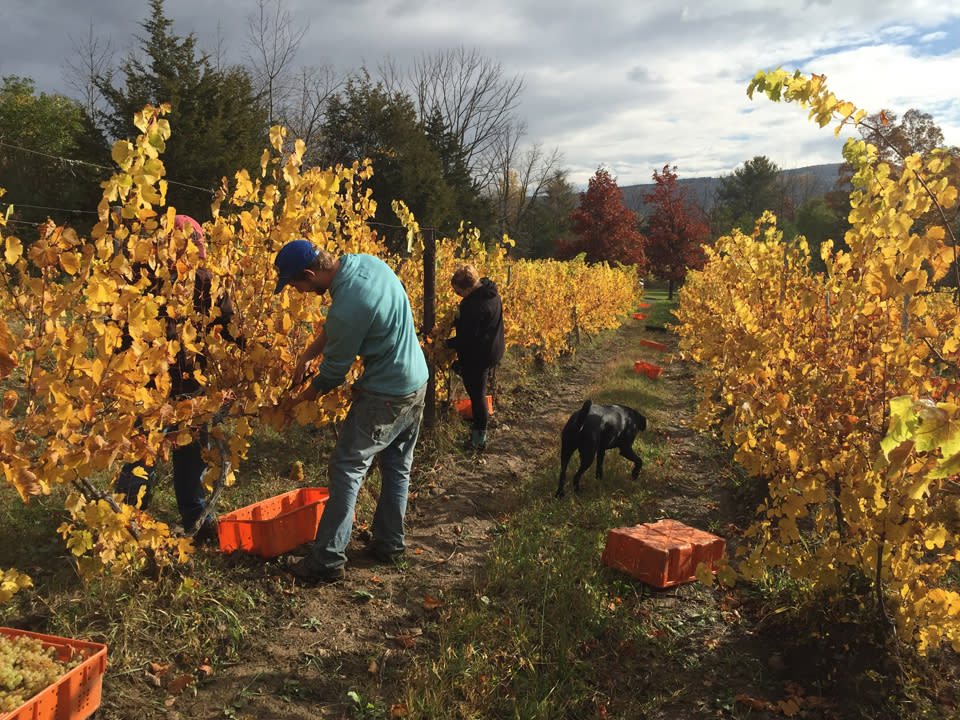 Hands-On Harvest Sweepstakes Winners in Vineyard courtesy of Heron Hill Winery
The newest tasting room to open on the west side of Keuka Lake is Point of the Bluff Vineyards though the winemaker has been winning international awards for his ice wines for years.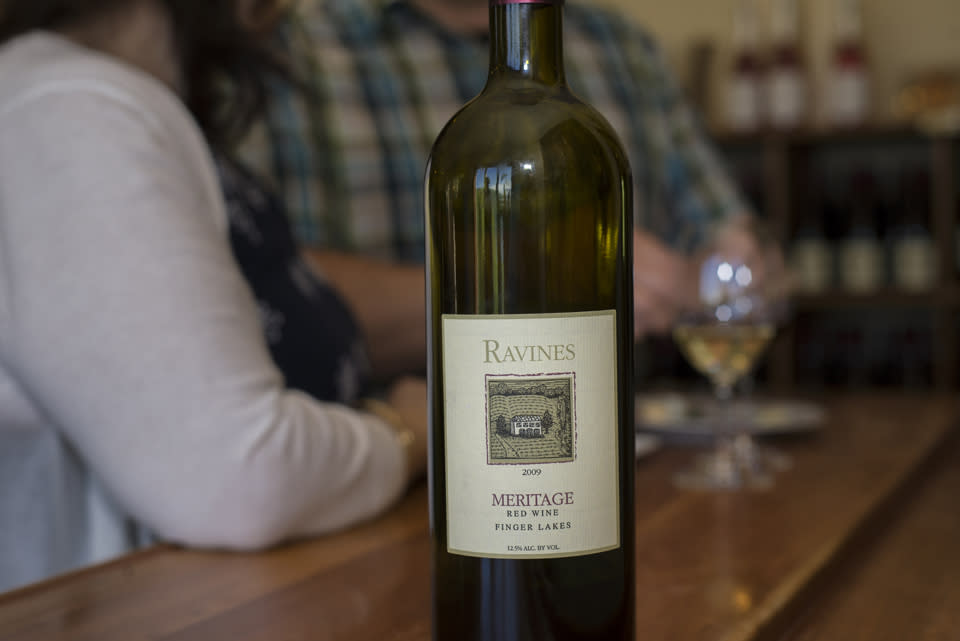 Ravines Wine Cellars courtesy of Stu Gallagher
Across the lake, you'll find Ravines Wine Cellars and Domaine LeSeurre Winery - two "Must-Visit Artisanal Wineries" according to Nish Gera and The Huffington Post. Domaine LeSeurre winemakers rely on their taste buds to determine when the berries are ready for harvest and when the wine is done. At Ravines, you'll discover vibrant, balanced food-friendly wines.
Tucked between these two wineries is the charming Lime Berry Winery, where you'll find award-wining small batch wines made by a winemaker with a lifelong passion for creating new and wonderful things.
Lime Berry Winery courtesy of Stu Gallagher
We've got a winery located in the valley, Chateau Renaissance Wine Cellars, which is a big hit with folks in NYC, and is known for its fruit wines and for specializes in traditional methods for making sparkling wine.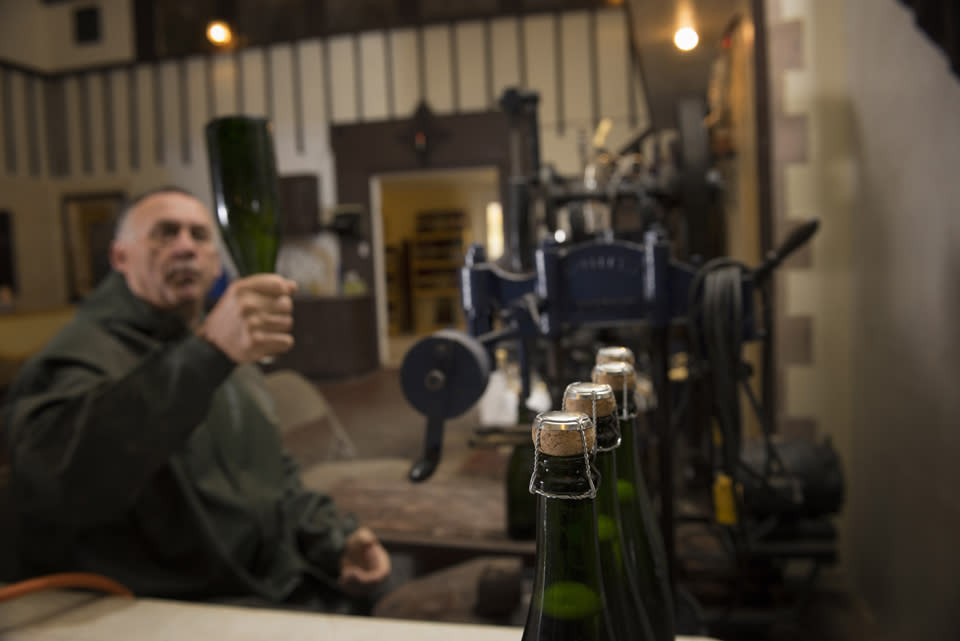 Patrice DeMay Bottling Sparkling Wine at Chateau Renaissance courtesy of Stu Gallagher
There's a micro-production farm winery, Deep Root Vineyard, that focuses on sustainability and a new winery located off the beaten path in Arkport, Wild Brute Winery, that utilizes indigenous fermentation methods and a philosophy of "minimal intrusion."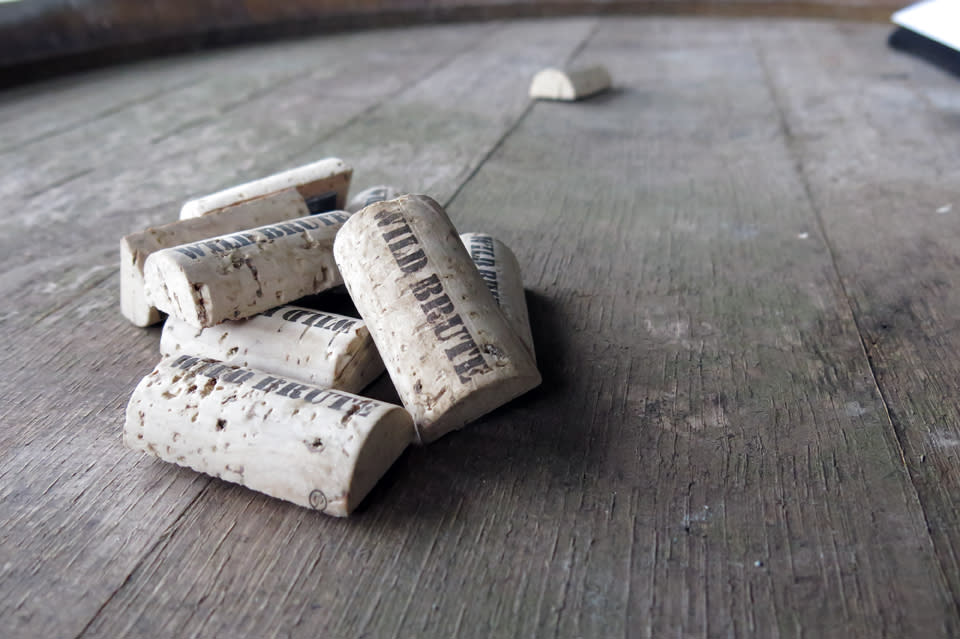 Wild Brute Winery
There's wine for every taste, some offering delicious food pairings, others with panoramic views, each with it's own atmosphere and specialization. We can't wait for the wine bloggers to get here and experience the best of the Finger Lakes. And we're hoping the rest of you will do that too.
For more information, visit our wineries section or request a travel guide and start planning your own wine excursion. If you need ideas, calls us at 866-946-3386, we'll be glad to help.