Last year marked some very significant achievements for a couple of our towns. Hammondsport was voted Coolest Small Town in America by readers of Budget Travel magazine, and Corning made its way into the top 6 "Most Fun" small towns in America in the Rand McNally/USA Today Best of the Road competition. Hammondsport's victory is one that the town worked furiously to earn, and will now use to forever boost tourism in the area. Corning, however, wasn't quite as lucky to snag the title the first time around. That's why we're at it again this year.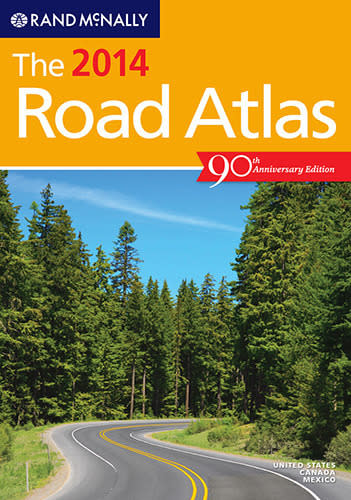 Rand McNally Atlas
Rand McNally is again looking for special small towns across America - towns they describe as the "Best of the Road." For the past decade, Rand McNally has focused on celebrating lesser-known, off-the-beaten-path locations, listing them in the Rand McNally Road Atlas. Two years ago, they decided to let the small towns speak for themselves, initiating a contest where town pride became the key to gaining a listing in the Road Atlas used by millions.
How it's gone down in the past...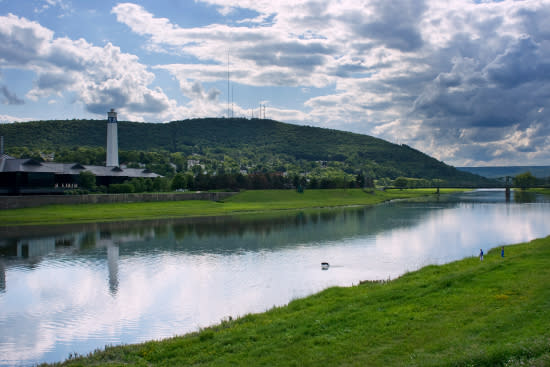 Corning
The 2012 program sought the Best Small Towns in America in five categories: most fun, most patriotic, most beautiful, best food, and friendliest. This year, they've added a sixth category: Best for Geocaching, since the sponsors are Good Sam and Geocaching. Towns with populations under 150,000 may enter.
Last year's competition brought with it the added bonus of a "Road Rally," where a team of travel writers descended upon Corning for a few days, with the Travel Channel in tow! The film crew captured all the fun that the team had while in Corning, from making glass at The Corning Museum of Glass and rocking out during an impromptu concert in Centerway Square, to visiting the wineries in Hammondsport - showing that Corning truly is the "gateway" to the Finger Lakes. The area was featured on a "Best of the Road" Travel Channel special in the summer of 2012.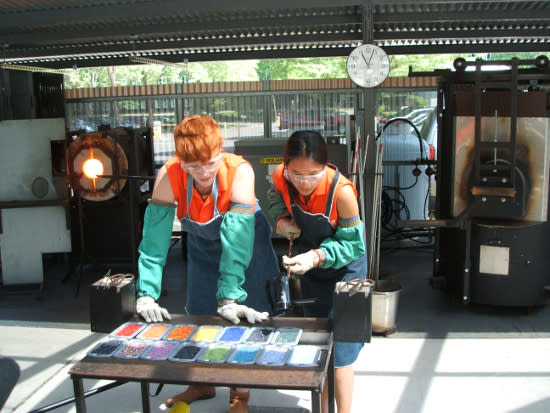 Best of the Road Corning
This year, Corning is listed among the "Most Fun" small towns in America in the first pages of the 2014 Road Atlas. However, last year's winner Delray Beach, Fla., gets a half-page spread with all kinds of pictures detailing why the town is so much fun. And Corning wants to claim that spot next year!
How you can help
Best of the Road is going "all-digital" this year, judging the small towns based on participation, rather than with a road rally with travel writers. Judges will be looking at the town's support on Facebook, Twitter and Instagram. Up to this point, Corning is the only town actively showing its support on Instagram. Please follow us @CorningFLX and tag #BestoftheRoad and #MostFun!
In order to vote, head to www.BestoftheRoad.com, and "Sign Up" in the top right corner. Once you're signed up, search for "Corning, NY." You can vote without writing a review, but for better standing with the judges, take a few moments and write a sentence or two about what makes Corning fit the category like a glove. If you have any, upload some photos, too! (You can register multiple e-mail addresses to vote more than once!)
Remember to vote every 24 hours through September 3. Be sure you're logged in each time, or it won't count your vote! Make sure to encourage others to vote via social media.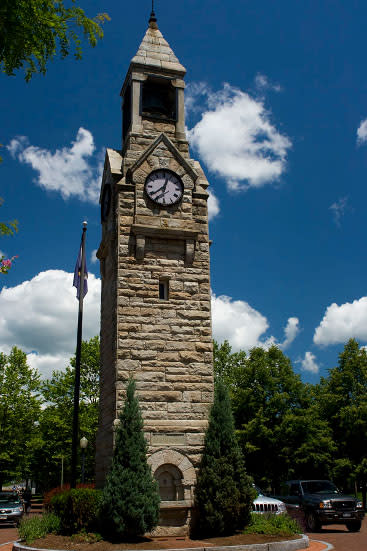 Best of the Road Corning
After the initial voting round, a panel of judges will name the 30 finalist towns (five per category) in mid-September. The finalist towns must then create a video or pictorial tour to demonstrate why it is the best in its category. The winners will be announced in October.
Please help spread the word about why Corning is so much fun, and make sure to vote every single day! Leave a comment below telling us why you think Corning is the "Most Fun Small Town in America," and we could use it on our Facebook page!