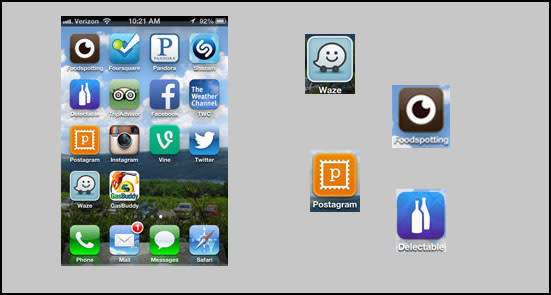 Travel apps for the FLX
Vacation is supposed to be a time to get away from it all, relax and unplug from the real world of work, drama and hectic schedules. If you're anything like me, though, unplugging is the last thing you want to do. One of my favorite things to do is document my travels so all my friends back home will be jealous want to go there too. So, I've put together a few apps that can help you document your next vacation to the Finger Lakes. 
Waze - Waze is a GPS app that provides directions to where you're going but with a real-time bonus. It uses the information from all its users to provide you with traffic updates, potential hazards along the way, police traps and road closings. Your passenger (because you are driving!) can chat with other drivers or take photos too. You can also send your route to friends and family so they can track where you are and know that you arrived safely (you can also post that to Facebook but that might be a little TMI). You may want to keep GasBuddy handy so you can track the closest stations and lowest prices.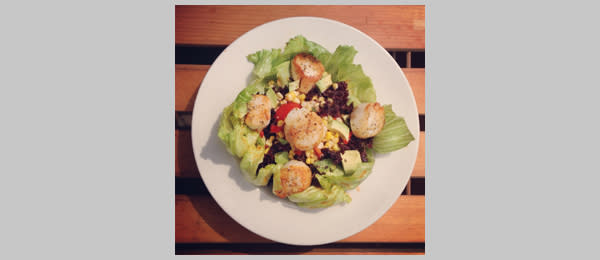 Foodspotting the Summer Scallop Salad at Bully Hill Vineyards
Foodspotting - Sure, there are the TripAdvisors, Yelps and Urban Spoons to help you navigate all the restaurants on Market Street in Corning but sometimes the best decider is a photo of The Dish you need to eat now. Foodspotting is all photos of food at nearby restaurants. You can search for your favorite kind of food or just decide which looks the best and head there! Then upload your delicious dish to Foodspotting and share to your favorite social network.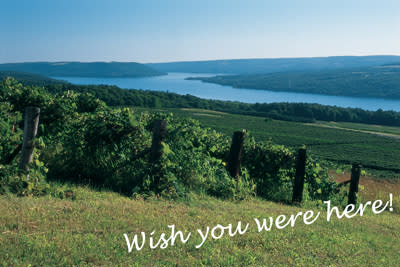 Postagram Keuka Lake
Postagram - Share that beautiful photo of Keuka Lake you took on your phone as a postcard! With this app, you can take a photo or upload any from your photo albums, Instagram, Facebook or Dropbox, write your message and then use your address book to address the cards. Postagram will do the rest and send a postcard in the mail to your friends anywhere in the world. The first 5 postcards you send are free but after that, they are 99 cents per postcard.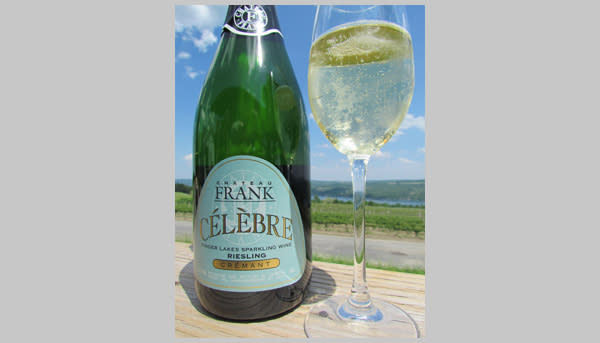 Delectable Dr Frank's Celebre
Delectable - While you're in the Finger Lakes, tasting many different wines from so many different wineries, you may forget which ones you liked the most. With Delectable, you can keep track of your wine tasting all on your phone. Take a photo of the wine bottle and this app will scan the label and store the wine, year, and winery for you. You can add your rating plus comments about the wine or the tasting or the great atmosphere! You can also make this social by following other wine lovers and seeing what your friends and wine experts are drinking and recommending. Unfortunately for Droid users, this is only available on iPhone (but it's coming soon!). In the meantime, Vivino does pretty much the same thing, the photo settings are just a little stricter than Delectable.