You know what they say it's all about location, location, location! With three captivating museums located in Downtown Corning, just a five minute drive away from each other, location is what makes this so easy. The art and culture you will experience is just the added benefit. Visit Heritage Village of the Southern Finger Lakes, The Rockwell, and the Corning Museum of Glass for a well-rounded experience in the world of art and history. This is a great idea for not only local residents, but for those of you just a short drive away who are looking for a weekend trip idea.
Start your day at The Studio at the Corning Museum of Glass and let your artistic side shine. You may be thinking you don't have an artistic side, but with their expertly trained glassworkers by your side you'll have nothing to worry about. With an expansive list of things you can make it may be hard to choose just one. From glassblowing, flameworking, fusing, or sandblasting, everyone will find something to try. This unique experience is just a start to exploring everything downtown Corning has to offer.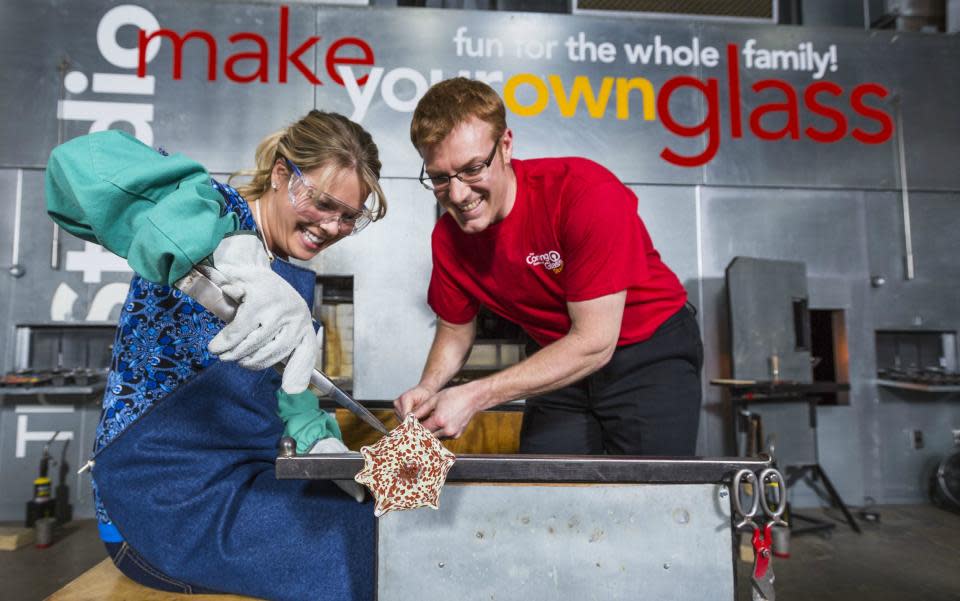 The Studio at the Corning Museum of Glass
After you've completed your glass project travel back in time at Heritage Village of the Southern Finger Lakes. A village with buildings built in the 1700 and 1800's and is still growing. There you'll find the Benjamin Patterson Inn, built in 1796, where Benjamin and his wife Sarah were the first innkeepers. Furthering your experience of the past stop into Browntown Schoolhouse, where you will get a feel for what it was like being in one room from kindergarten to eighth grade. Venture over to Cooley's Blacksmith shop, a working one at that, where you can see items that were made in the 1800's and also being made present day. If that interests you then be sure to stop by their general store gift shop and pick up an item made in the blacksmith shop.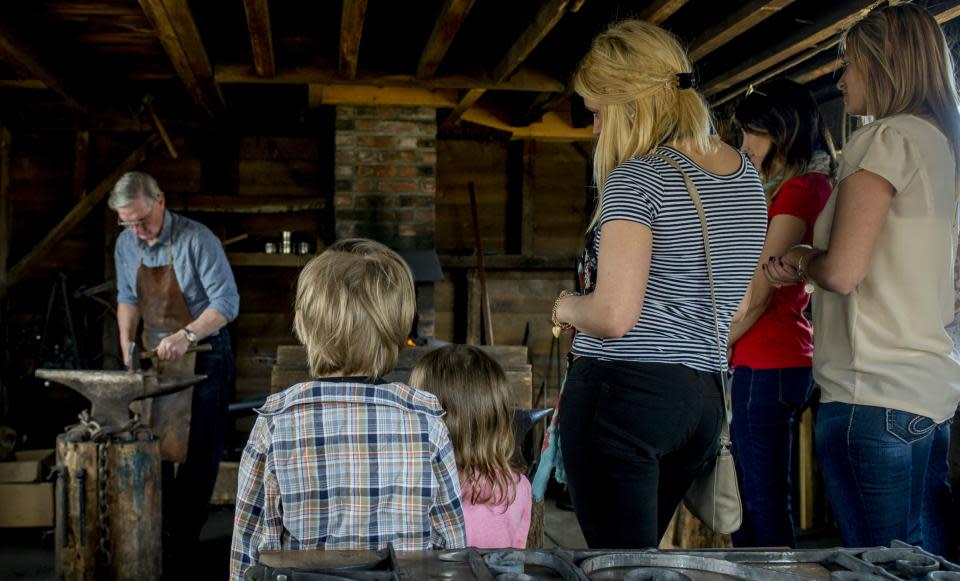 Cooley's Blacksmith Shop
Spend the rest of your afternoon wandering Corning's Market Street. While you're perusing the charismatic shops and dining at one of the many delicious restaurant options take the historic walking tour of Market Street. This tour provides a look at the historic buildings and architecture that makes this street unique. In the past Market Street was a hot spot for shopping, just as it is today.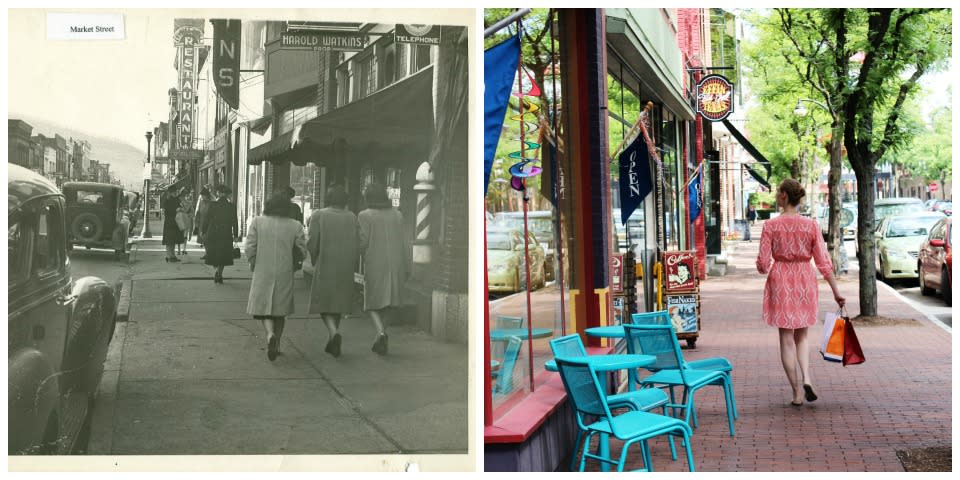 Market Street pre-1950 and Market Street today
Start the next morning at the only Smithsonian affiliate in Upstate New York, The Rockwell Museum. Combining both art and culture in Corning's former City Hall this museum is a treasure in Downtown Corning. Celebrating their 40th Anniversary this year means new and exciting things for the museum. With a total reimagining of their permanent collection, a new visitor check-in area, a revamped museum store and a new gallery that introduces museum origins. These changes will breathe new life into the museum so 2016 is the perfect time to visit.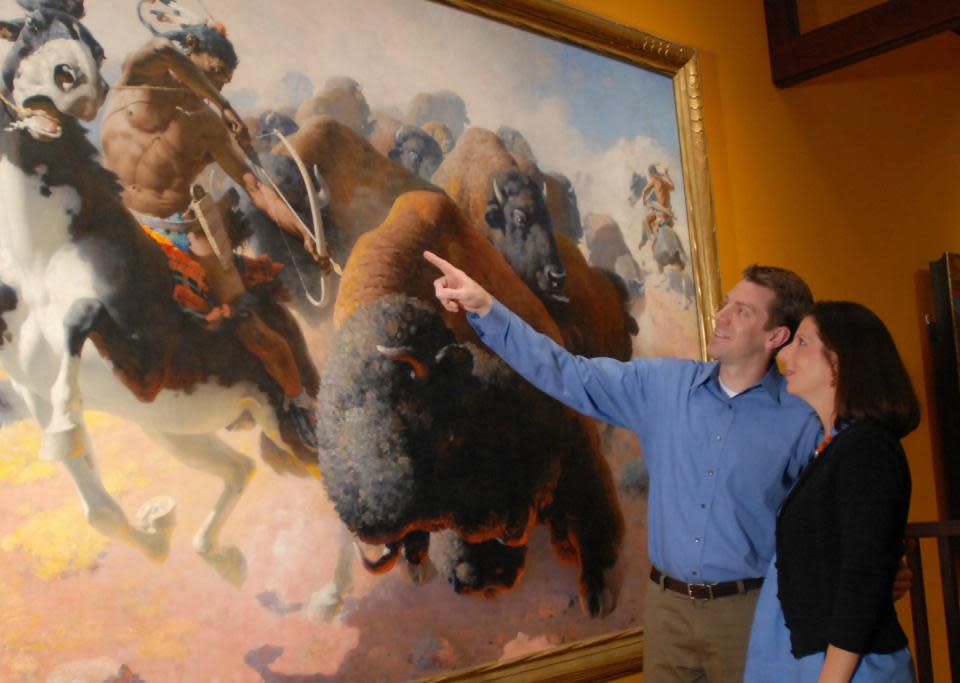 The Rockwell Museum
Spend the rest of your afternoon exploring the Corning Museum of Glass. A lot of people hear "glass museum" and think why would I want to go look at a bunch of dishes? The Corning Museum of Glass is so much more than that. They will challenge your ideas that glass is boring. You can find some of the most amazing works of art of display and hundreds of years of World history sitting proudly on a shelf for everyone to experience. Learn about the science of glass, how it's made, how it's been improved, and all of the things you never realized it had the capability of doing. Demonstrations are always happening at the Corning Museum of Glass so take in one of their glass breaking demonstrations or one of their fascinating hot glass demos by some of the best glassmakers in the business. There is truly something for everyone at the Corning Museum of Glass.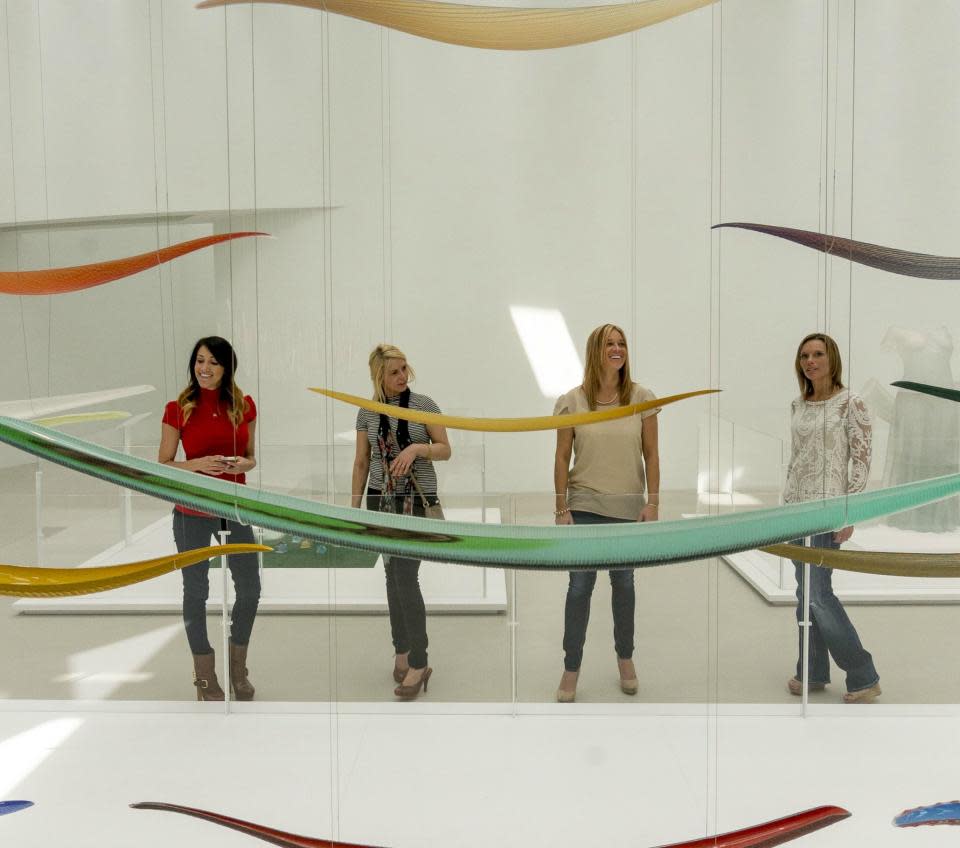 New Wing at the Corning Museum of Glass courtesy of Stu Gallagher
We often get so caught up in our lives that we often forget to stop and take in all of the art, culture, and history we have at our fingertips. So go out and experience it!