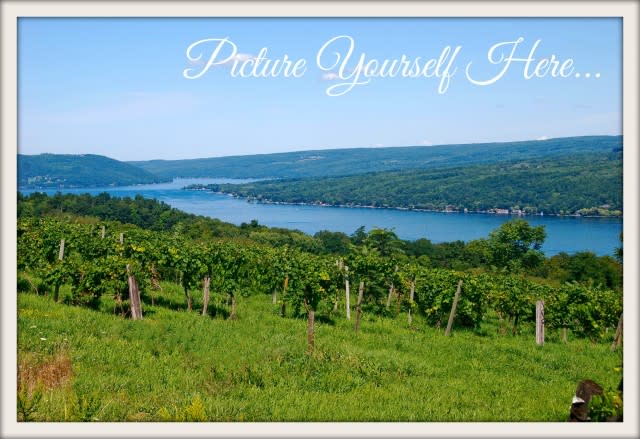 Keuka Lake
In this day and age, people are bombarded with images and advertisements from beautiful places. Just glancing through my Facebook newsfeed this morning had me dreaming about no fewer than a dozen far-off locales. While I probably follow more tourism boards than the average Facebook user, I'd venture a guess that the majority of people see at least one image of a tourist destination each and every day. And if you frequent Pinterest, you see thousands. There's so much beauty in this world - so many places to explore. So how do you sift through it all to decide what to do with that measly 2-3 weeks of vacation time per year? 
I don't have all the answers for you. I certainly wish I did. I'm not here to help you figure out if you should go on safari in Africa, or backpack across Europe. There are lots of bloggers out there to help you with that, like Landlopers, Adventurous Kate, Amateur Traveler and Everything Everywhere. I'm here to introduce you to a destination that holds a special place in my heart. I want to help you figure out if amid all the beautiful places you see every day, Corning & the Southern Finger Lakes is a place you'd like to spend some of that precious vacation time.
So, what sets us apart? What gives us the edge? Are you ready for my best sales pitch? Ahem... here we go!
Here are the top 5 reasons Corning & the Southern Finger Lakes should be on your vacation planning radar:
So, what do you think? Are you convinced a trip to the Finger Lakes is one that's worth spending some of those vacation days on? We were hoping you might think so! You can always check out our website for travel planning help, browse our full events calendar, and request a travel guide.
Looking forward to welcoming you to beautiful Corning & the Southern Finger Lakes!