One of the best things about Summer is all of the fun-filled events going on. There are festivals and barbeques, live music, farmers markets, and so much more. There is just something so inviting about Summer activities. There are a great deal of these events happening in Corning and the Sothern Finger Lakes showcasing some of the things we are known best for, like craft beverages, delicious food, and arts and culture.
Although it may not technically be Summer, get excited for its upcoming arrival when GlassFest kicks things off in Corning's Gaffer District May 26th through May 29th. This four day celebration of glass and the fire arts in "America's Crystal City". This event is full of hot glass shows, pottery demonstrations, artists, vendors, three nights of live music, fireworks, and business promotions. Sample local wines and craft beverages at various locations in the Gaffer District. GlassFest will get you in the Summer celebration spirit!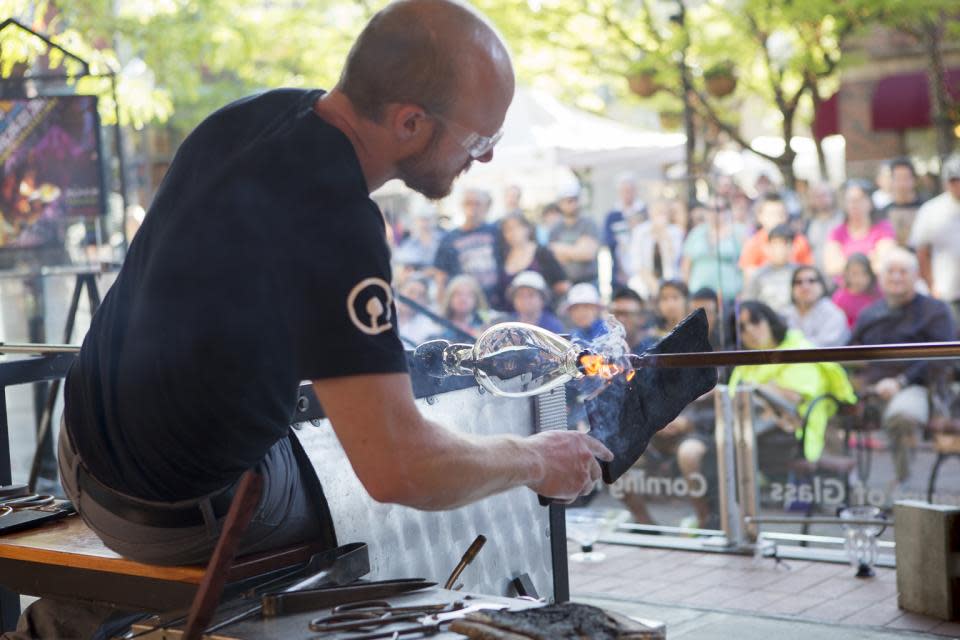 GlassFest courtesy of Corning's Gaffer District
Next up in June is the time to great wines and craft beverages paired with mouthwatering BBQ. With the Maple City Craft Brew Festival in Hornell, Fire It Up BBQ Weekend, and Bridge Street Bikes, Brews, and BBQ you can have your fill of great food and even better beverages.
Maple City Brew Festival gives attendees the chance to sample over 50 beers, ciders, and more from 35 breweries. You will also be able to enjoy live music and food pairings. Buy your tickets now and receive a 2016 commemorative glass. Keuka Wine Trail's Fire It Up BBQ Weekend combines superb wine from eight wineries paired with delicious BBQ dishes all made with local rubs, marinades, and the wine itself. Bridge Street Bikes, Brews, and BBQ's says it all in the name! Corning's Gaffer Districts night full of live music, craft beer tastings, a street full of bikes, and a barbeque contest brings all of the fun things about Summer into one spot.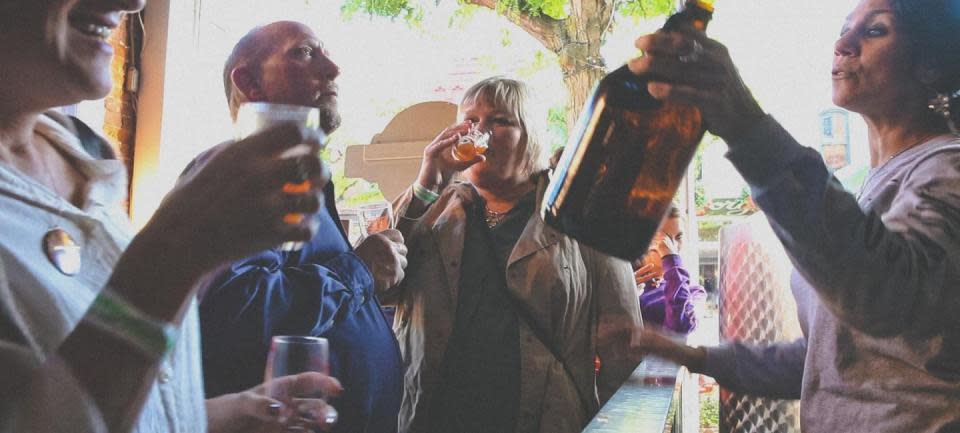 Bridge Street Bikes, Brews, and BBQ's courtesy of Corning's Gaffer District
You can't mention fun Summer activities and not talk about the 4th of July. All around the Country it is a celebration and Corning and the Southern Finger Lakes is no different. Spectacular fireworks displays are happening all week long, set to live music in the park or on the waterfront. Check back closer to check specific dates and times. July also brings us the Finger Lakes Wine Festival held at the World-renowned Watkins Glen International racetrack and just a short drive from Corning. With over 600 wines to choose from plus a beer garden the question won't be what else is there to try, it will be what isn't there to try! A festival just wouldn't be a festival without arts and crafts vendors, food, and live music. Corning's Gaffer District highlights the delicious culinary efforts of the Gaffer District restaurants at Taste of Summer. Set to live music visitors can browse through Corning's beautiful Downtown and shop merchants as you sample your way down the street.
Finger Lakes Wine Festival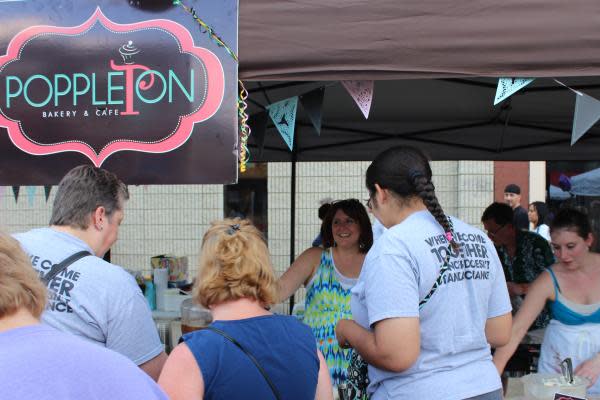 Taste of Summer courtesy of Corning's Gaffer District
End the perfect Summer of fun events with the oldest continuously-running fair in the United States, the 197th annual Steuben County Fair in August. All of the favorite fair activities like rides, carnival sweets and treats, contests, games, and concerts all contribute to the fun. You won't want to miss out.
Summer in Corning and the Southern Finger Lakes is the perfect time to visit. The weather is beautiful, the scenery even more so, and fun to be had by all. Start planning now and make sure to check the events calendar as good times are always being added.
We can't wait to spend the Summer with you!