Spring Break is a time to get out and explore some great family fun activities that Corning and the Southern Finger Lakes has to offer. If you are looking for something the whole family will enjoy then head out to some of the museums and discover activities that entertain the kids, and have something parents will enjoy too.
The Corning Museum of Glass encourages creativity to bloom over Spring Break with a whole schedule of activities during two different weeks to keep the kids entertained and happy. Visit the museum for Spring Break activities, March 30th-April 7th and April 21st-28th. To get into the Springtime feeling go on a gallery hunt and search for glass objects, all inspired by the season to create their own glass bouquets. Let the kids become the artists and have the chance to see their drawing come to life during You Design It; We Make It. Submit a drawing and it could be picked to be brought to life in glass by talented glass artists during a live hot glass demo throughout the week. For a fun activity the whole family can get in on, besides wandering through the vast and interesting galleries, Make Your Own Glass offers fun Spring pieces that can be made like a glass egg, an egg pendant, or a lamb bead. As always kids and teens 17 and under are free, and local residents can receive a discount making this a fun and affordable trip for the whole family.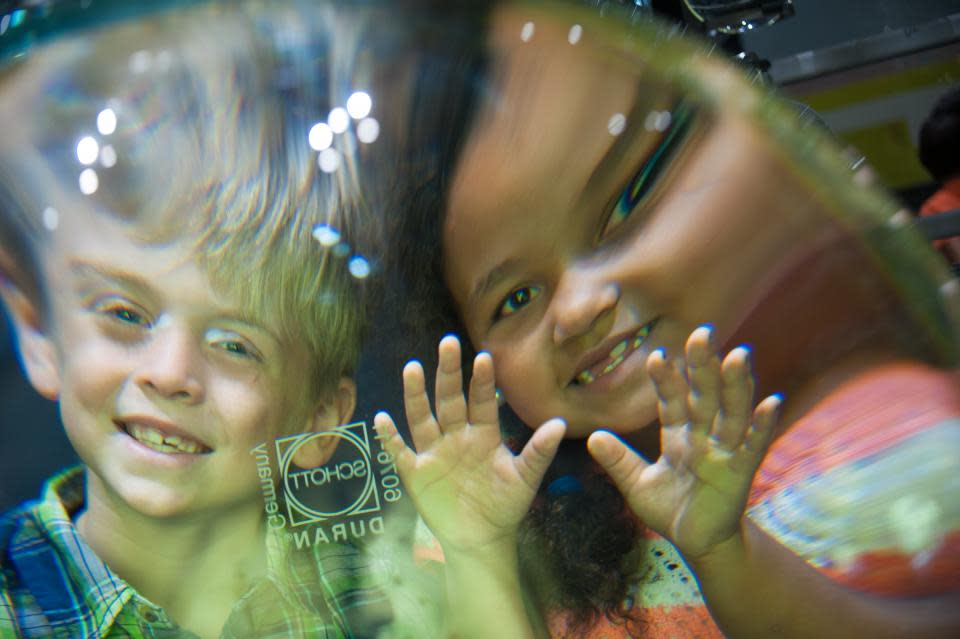 Kids at the Corning Museum of Glass
The Rockwell Museum always has opportunities for hands-on learning about art that are fun and creative in their Family Exploration Studio. Art hunts, art projects, drawing on the light table, puzzles, and books get kids thinking and learning about the art in new and creative ways. The Rockwell is holding special art activities April 23rd through the 27th for families. Participate in workshops like Pictograph Painted Rock Art, Earth Day Doodles, and more. Registration at workshops are encouraged, but walk-ins are welcome. Kids and teens 17 and under are free!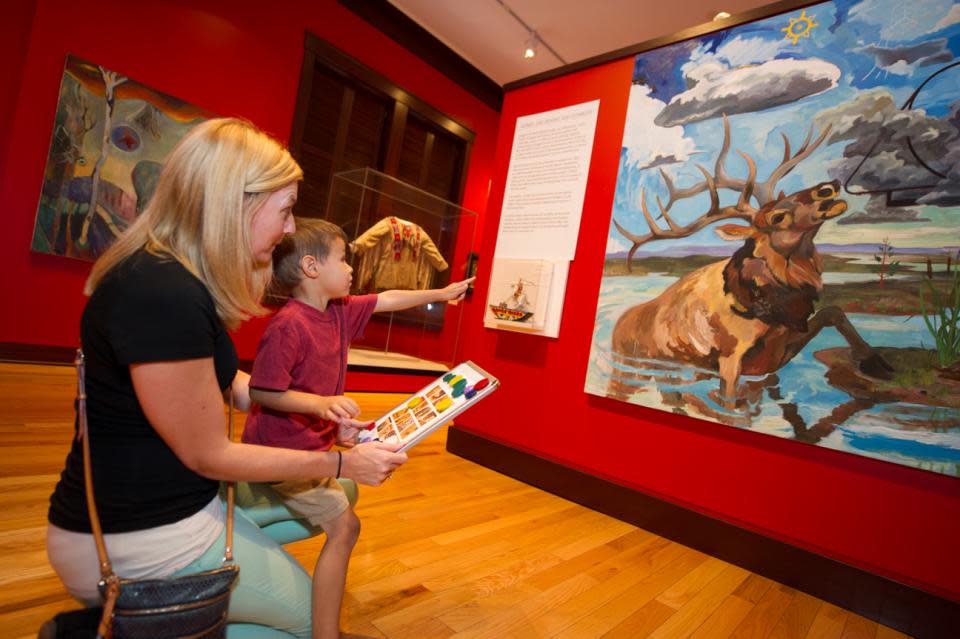 Family Fun courtesy of the Rockwell Museum
Introduce your kids to a different way of life and travel back in time at Heritage Village of the Southern Finger Lakes. Explore the village with buildings built in the 1700 and 1800's and is still growing. There you'll find the Benjamin Patterson Inn, built in 1796, where Benjamin and his wife Sarah were the first innkeepers. Furthering your experience of the past stop into Browntown Schoolhouse, where you will get a feel for what it was like being in one room from kindergarten to eighth grade, something kids today have never experienced. Venture over to Cooley's Blacksmith shop, a working one at that, where you can see items that were made in the 1800's and also being made present day. Heritage Village is a fun way to spend an afternoon with the family learning and comparing life now, to a life lived long ago.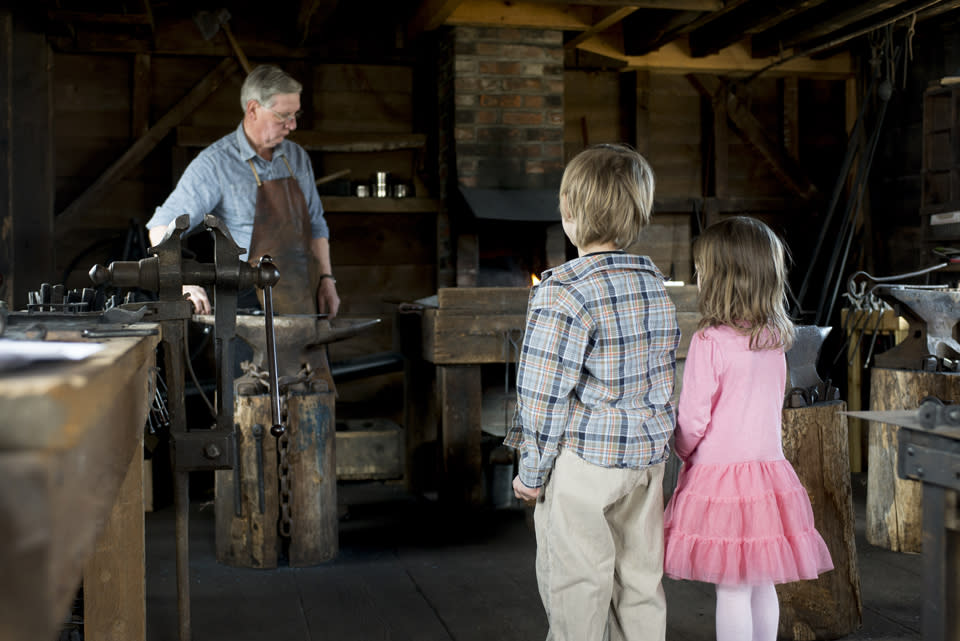 Heritage Village courtesy of Stu Gallagher
There's a whole collection of museums to see and explore in Corning and the Southern Finger Lakes, and Spring Break is the perfect time to gather the family and go discover what's out there!