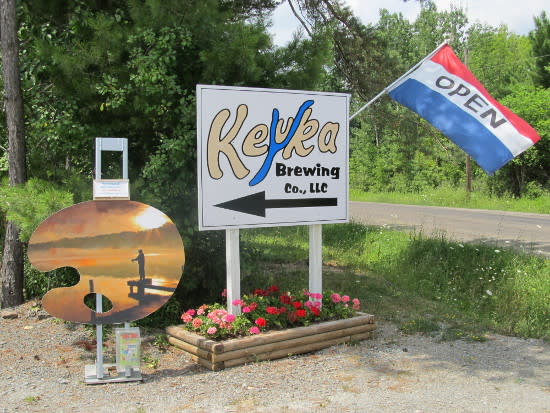 Keuka Brewing Co.
Last month, we brought you the first in our Master Craftsmen series, a look at G Brian Juk, a gaffer at The Corning Museum of Glass. This series highlights people who have truly excelled in a craft or skill, and who are bettering the experience for visitors to Corning & the Southern Finger Lakes. Each month, we'll take a look at one of these craftsmen, from artists to chefs, and even outdoor guides. These are the folks who have trained and excelled in a particular area, and are passionate about what they do. They want to share their expertise with you.
The Finger Lakes is well known as an exceptional wine region, producing award-winning vintages, and delighting visitors to the more than 130 wineries. With extremely decorated wineries like Dr. Frank's Vinifera Wine Cellars, Heron Hill Winery, and Ravines Wine Cellars, the country's second-largest wine-producing region is gaining national attention for its expertise in winemaking. But what many people don't realize is that there's more to the story. There's something brewing here in the Finger Lakes. Within the last handful of years, more than 50 breweries have sprung up through the region, adding to the tasting experience, and challenging wine lovers to try something new.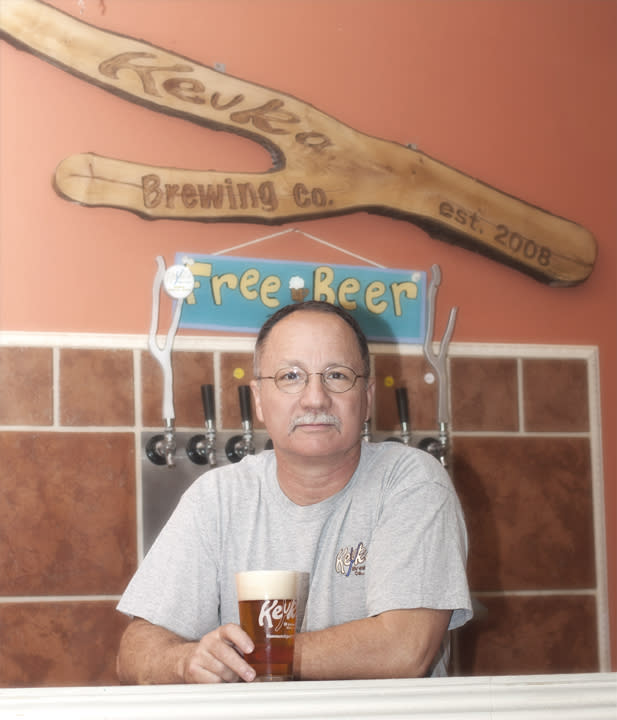 Rich Musso of Keuka Brewing Co.
When Rich Musso's winemaker friend moved, Rich was the lucky recipient of his beermaking equipment. He made a couple batches that turned out fairly well, and perhaps more significantly, he found he really enjoyed the process. It wasn't long before he was experimenting with different recipes, and becoming comfortable making his own craft beer.
In 2006, Rich knew it was time to do something different before the onset of another economic downturn. "A winery was out of the question, since there are so many in our area," he said. His then partner suggested a microbrewery. "We figured it might be a great idea or disastrous," Rich noted, but they moved ahead with their plans anyway. Keuka Brewing Co. LLC opened its doors in September 2008, becoming the first microbrewery in the area.
"We gambled that wine drinkers would also embrace beer," Rich said. "The tourists in the area really have embraced the brewery and our beer."
Keuka Brewing originally produced 15 gallons of beer at a time, but the demand for the product grew rapidly and they now make 110 gallons at once.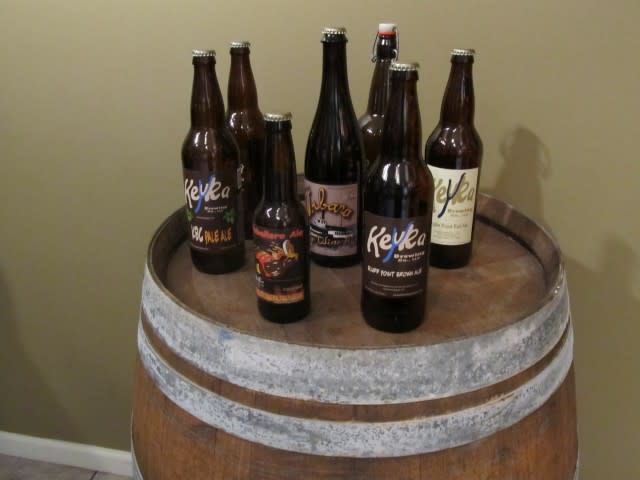 The flavors of Keuka Brewing Co.
"A lot of dedication, heart and soul were poured into this brewery," said Rich, "and we think this is reflected in the quality of beer." Rich is always trying out new styles and flavors of beer. "Staying true to our microbrewery roots, we are not afraid of experimentation. We still have that 'home brewer' mentality, constantly trying to come up with the next unique beer."   
Just a few of those unique flavors include White Cap Wazz-berry, Briglin Road Red, Hoppy Laker IPA, and Bluff Point Brown.
Next time you're out tasting the wines of Keuka Lake, make sure to stop by Keuka Brewing Co. for something a little bit different. "Our tasting room is a unique and relaxed atmosphere," Rich said. "It's beer - you can't take yourself so seriously. Even people who strictly drink wine will often find a beer or two they enjoy drinking here, much to their surprise."
Have you been to Keuka Brewing Co., or any of the breweries in the Finger Lakes?