The Master Craftsmen series highlights people who have truly excelled in a craft or skill, and who are bettering the experience for visitors to Corning & the Southern Finger Lakes. Each month, we'll take a look at one of these craftsmen, from artists to chefs, and even outdoor guides. These are the folks who have trained and excelled in a particular area, and are passionate about what they do. They want to share their expertise with you. Today, we're focusing on John Ingle, owner of Heron Hill Winery, who crafts wine using eco-friendly practices.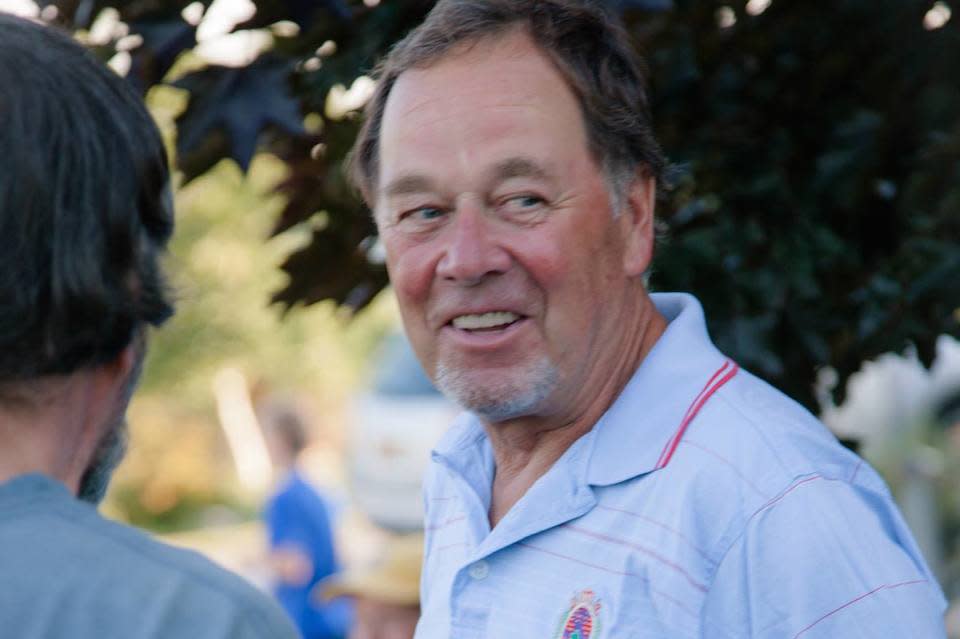 John Ingle - photo by Michele Kisly Fine Portraiture
John Ingle discovered his lifelong passion completely by coincidence. He was helping a neighbor with the Concord harvest during the 1971 vintage, and was "bitten by the grape bug," as he put it.
"Something about the sun, crisp air, camaraderie, and chasing a wagon down the rows carrying a 35 lb. crate of hand-picked grapes struck a note for me."
He had no training or experience with winemaking. "I planted 12,000 vines in 1972 and began making mistakes. I remember weeds taller than the vines, tractors stuck in the mud hole." John stuck with it because he was convinced he'd found something that would make him happy for the rest of his life.
"I persevered and gradually produced enough grapes to make a small amount of wine. This process took about ten years." He started learning from winemakers, and eventually discovered he had a special interest in eco-friendly agriculture while attending Denver University. "My organic training came along as part of the vision," John said. "A natural, pure product that I could proudly share with family and friends. A simple proposition, but also a blueprint for a lifestyle."
Grapes at Harvest - photo courtesy of Heron Hill Winery
More then 40 years later, John is now the owner of Heron Hill Winery, and is thrilled when people choose Heron Hill wines. "It's gratifying," John said, "because it indicates that they share our visions and agree with our principles."
Heron Hill Winery opened a Farmers Market in June 2014. They are open every Wednesday from 4-7pm in the summer. You can meet local farmers and buy local products from flowers and vegetables to meat and fruit jams.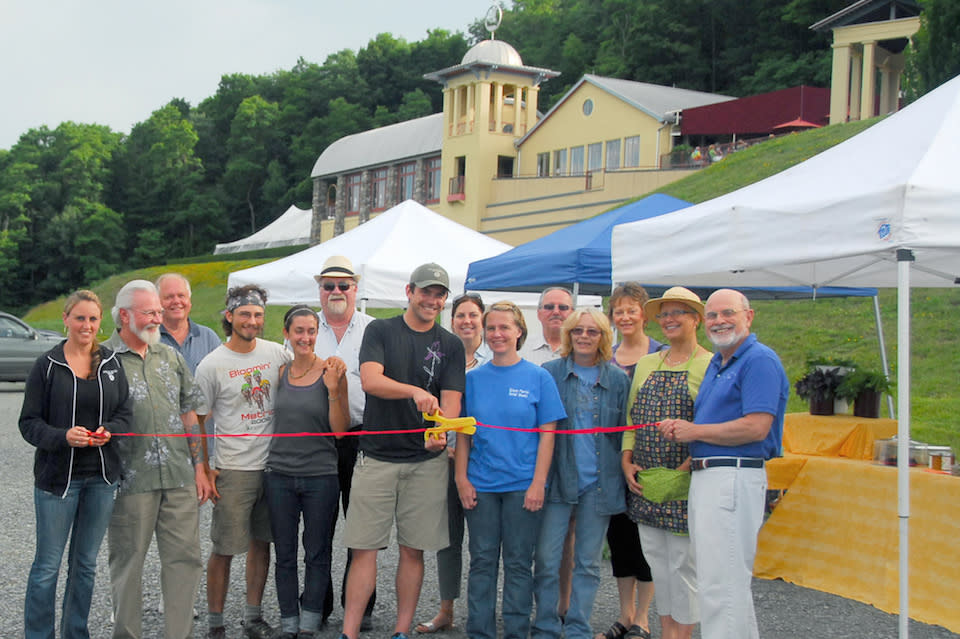 Ribbon Cutting for Farmers Market - photo by Ken Corey