The Master Craftsmen series highlights people who have truly excelled in a craft or skill, and who are bettering the experience for visitors to Corning & the Southern Finger Lakes. Each month, we'll take a look at one of these craftsmen, from artists to chefs, and even outdoor guides. These are the folks who have trained and excelled in a particular area, and are passionate about what they do. They want to share their expertise with you. Today, we're focusing on Chris Merola, owner of Ranger Outfitters, who crafts the outdoor adventure on every guided hike into the Finger Lakes.
If there's one person you could call an expert when it comes to knowledge of the great outdoors in Steuben County, it's Chris Merola.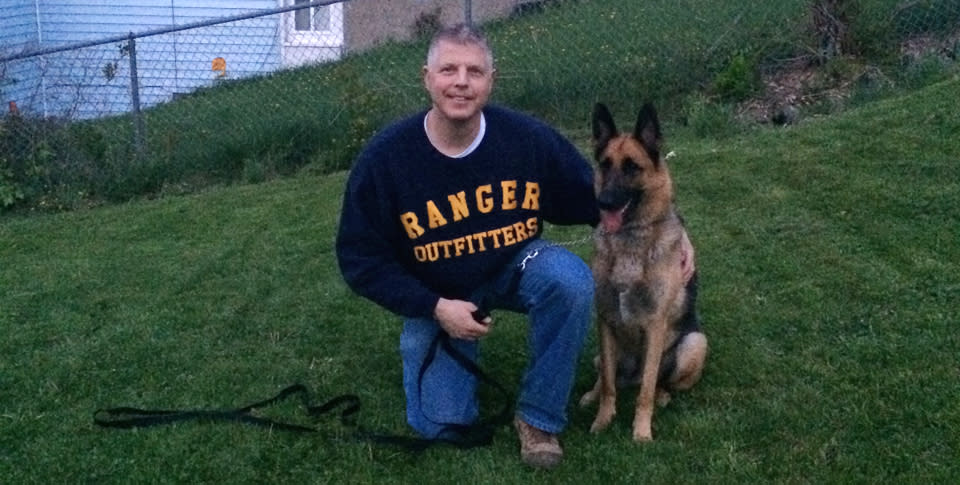 Chris Merola and Ranger
He grew up in Corning, and joined the military at age 18, where he picked up all kinds of outdoor skills, including land navigation. He spent a total of 28 years in the military, retiring just last year.
He found himself in the reserves and back in Corning in 2000. He was bored, and started looking for something new to do. That's when he stumbled upon the New York State Guide Program.
After becoming a licensed guide, he formed Ranger Outfitters in May of 2001, and has been taking people on guided hikes and camping trips ever since.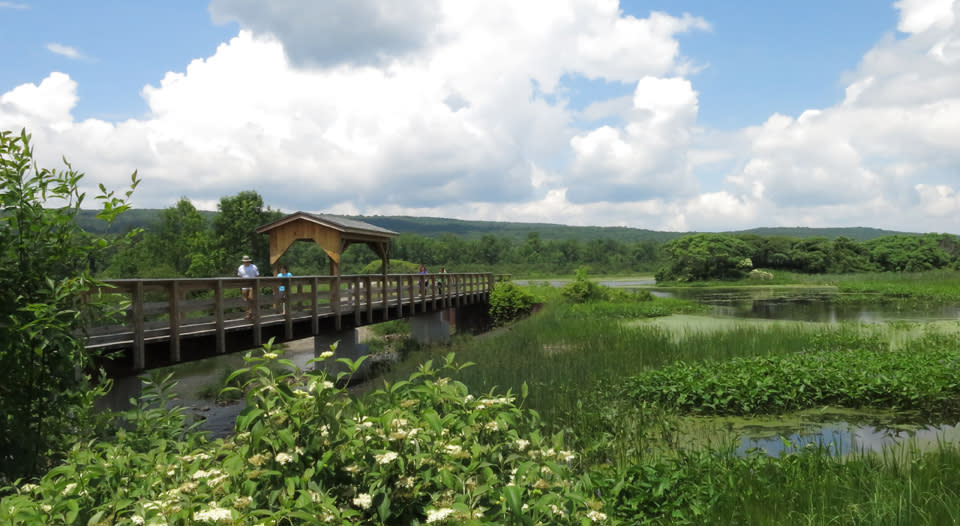 Hike at Birdseye Hollow Park
"The Finger Lakes Region is really just as beautiful as the Adirondacks, and I think it's a well-kept secret," Chris said. "My job as a guide is to teach people how to be comfortable in the woods so they can enjoy it."
Chris leads day-long hikes, overnight trips, and even 3 or 5-day excursions. If you're a beginner or expert hiker, Chris welcomes you.
"We've taken people up to 68 years old on a hike. We look at people's ability and age to plan an itinerary appropriate to their level of expertise."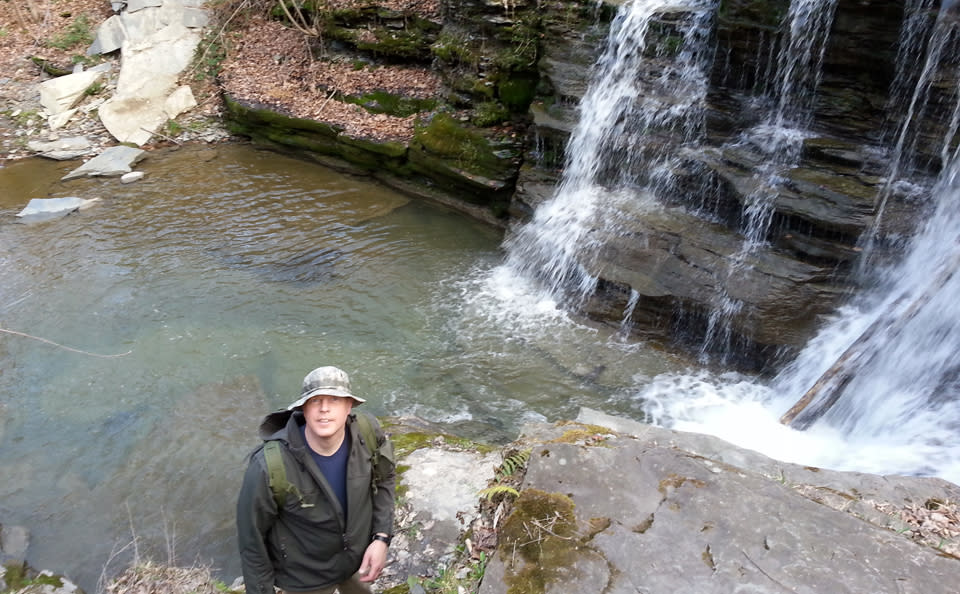 Hiking in the Finger Lakes
When Chris builds his itineraries, he says, "you've got to have the 'Wow!' factor. Nobody wants to walk through the woods and end up in the middle of the forest. You have to have that surprise at the end."
Our staff took our president, Peggy Coleman, on a guided hike for her birthday and I can tell you Chris included that "Wow!" factor for us. He led us to a wonderful pond in the woods and then surprised Peggy (and us) with cake, fruit and milk to toast the birthday girl. It was a hike we will not forget!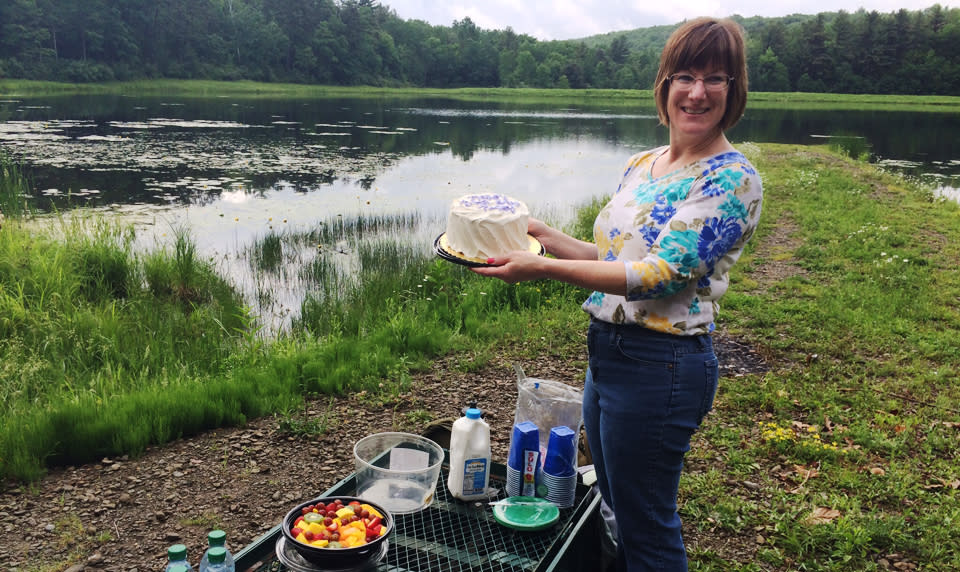 Peggy's birthday hike surprise
You can contact Chris at (607) 542-3882 or read more at RangerOutfitters.com.