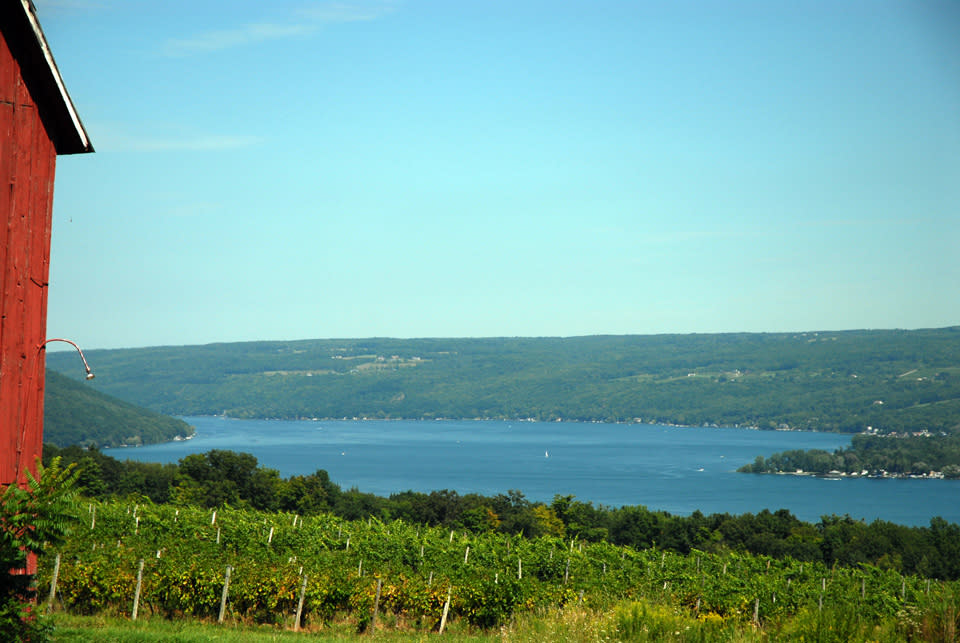 Keuka Lake and Vineyard
The late Phyllis Diller had quite a career as an entertainer. She was a master at getting people to smile and to laugh and to have fun.
"A smile," she said, "is a curve that sets everything straight."
I love that concept. It doesn't mean a smile will remove all our obstacles or struggles. But smiling can help us restore balance and ease some of the pressure and get us closer to that point when everything is as it should be.
One of the best things about my job is the fact that I get to explore the best Corning and the Southern Finger Lakes has to offer. That means I get to experience so many reasons to smile. 
In addition to the wonderful places to visit and the fun things to do, we have a number of exceptional events that often bring all those elements together. And several of those wonderful events take place in September.
---
 PALETTES OF KEUKA
September 6th in the Village Square in "America's Coolest Small Town"
For the seventh year, artists transformed OVER FIFTY giant art palettes into paintings that depict the Keuka Lake region and that were displayed throughout the area all summer long. The popular event culminates with the Palettes of Keuka Auction on September 6th. Money from the auction is used to fund numerous art-related activities and scholarships.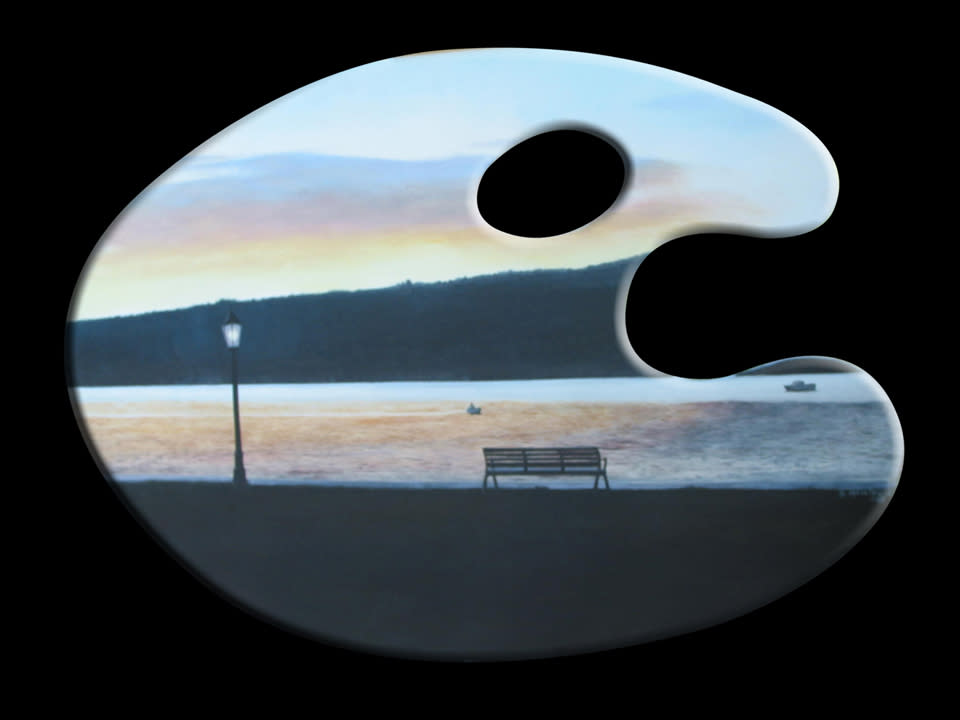 Palletes of Keuka Art by Scott Graham
---
 WHINGBLINGER HERITAGE FESTIVAL
September 6th at the Benjamin Patterson Inn Museum in Corning (10:00am-4:00pm)
The Whingblinger Heritage Festival brings the past to life.
With Colonial Re-enactors dressed in period costumes and live demonstrations (including blacksmithing, beer making, buck skinning, bee keeping, wood spinning, pottery wheel working, basket making, embroidering, rag-rug making, leatherworking and hearth cooking). Get a feel for what life was like over one hundred years ago. There will be plenty of entertainment throughout the day, including magician Doug Welch, Three Rivers City Jazz Band, fiddler Autumn Rose Lester, The Dolan Family String Quartet, puppets, and activities for the kids.
Admission $4.00 Adults, $3.00 Members $1.00 Students, Under 6yrs. Free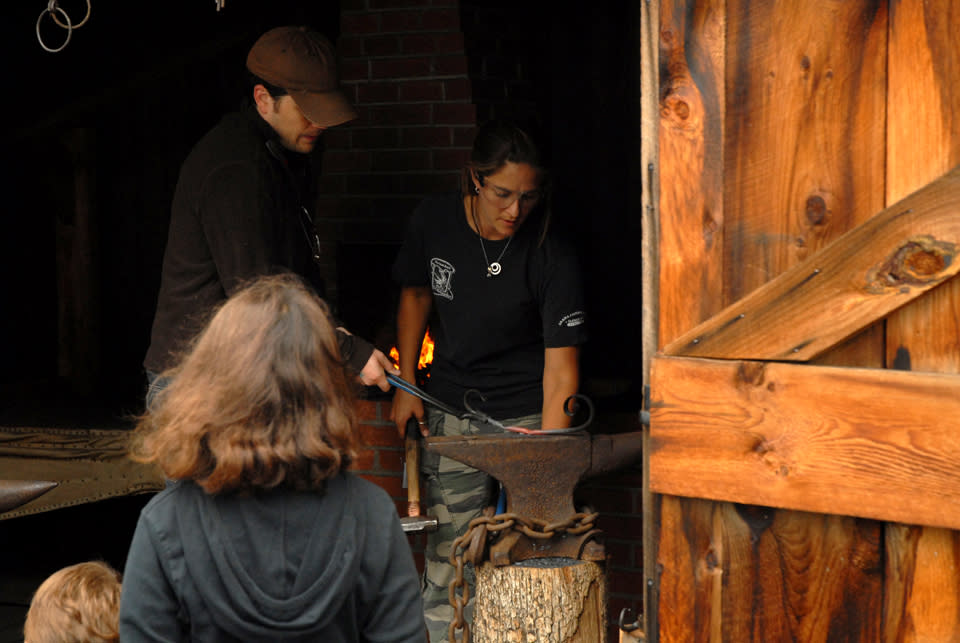 Wingblinger Heritage Festival at Benjamin Patterson Inn Museum
---
 CURTISS FALL FLYING FESTIVAL 
(Seaplane Homecoming)
September 13th at the Glenn H. Curtiss Museum and at Depot Park in Hammondsport
Also known as the SEAPLANE HOMECOMING, this festival is held in honor of the many accomplishments of aviation pioneer, Glenn Curtiss.
With FREE admission, this event brings in visitors from far and wide. In addition to food and memorabilia, there's also a cool parade of seaplanes. Watch as they take off from the lake, fly overhead, and land on the water.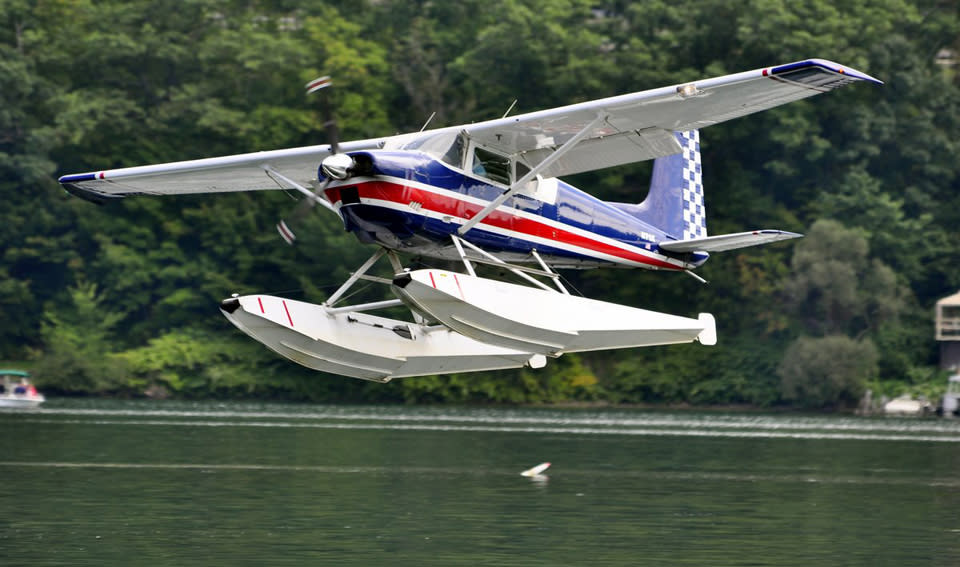 Glenn H. Curtiss Mueum Seaplane Homecoming in Hammondsport by Stu Gallagher
---
 HARVEST CELEBRATION OF FOOD & WINE
September 13th - 14th on the Keuka Wine Trail in Hammondsport
Enjoy food and wine, music and good times at participating wineries surrounding breathtaking Keuka Lake. Learn more and buy your tickets here.
Event Hours: Sat. 10am-5pm, Sun. 11am-5pm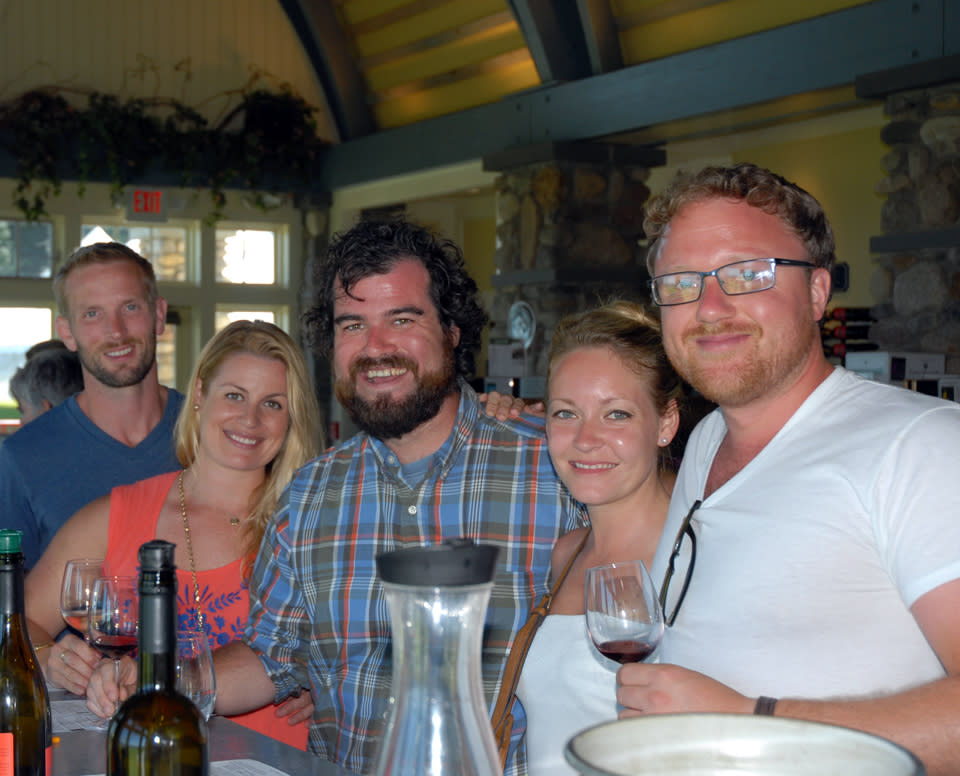 Heron Hill Wine Tasting Keuka Lake
---
 HARVEST MUSIC FESTIVAL
September 18th - 20th in Corning's Historic Gaffer District
The 19th annual Harvest Music Festival offers live music, family activities, street entertainment, Finger Lakes wine and craft beer tastings, and fun for the whole family. To find out more details, click here.
---
SPOTLIGHT EVENT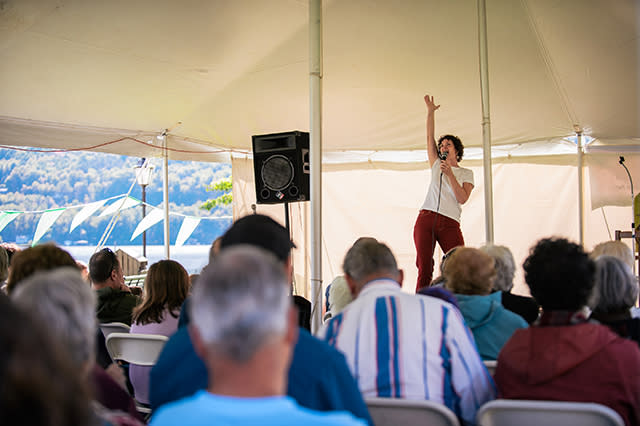 Once Upon a Lake Storytelling Festival in Hammondsport
 ONCE UPON A LAKE STORYTELLING FESTIVAL
September 19th-20th at Depot Park in Hammondsport
Celebrating its fourth year, the Once Upon a Time Storytelling Festival is one of those unique art-related events sponsored in part by money raised from Palettes of Keuka (see above).
You can enjoy a world-wide adventure from the scenic shores of Keuka Lake.
The Once Upon a Time Storytelling Festival is not what you probably imagine.
Sure, there's a special storytelling session from 10:30am-12:00pm on Saturday, but most of the festival is built around storytelling for adults. Stories told by professional tellers from around the world. Stories that combine music and performance, and that engage the imagination and the other senses. Find out more here.

Once Upon a Lake Storytelling Festival in Hammondsport
---
In addition to breathtaking Keuka Lake and other exciting outdoor adventures, our extraordinary wine and craft beers, fun shops and wonders like The Corning Museum of Glass and The Rockwell Museum, and the other unique opportunities found in Corning and the Southern Finger Lakes, our special Annual Events offer you so many reasons to smile.