Sure, craft beverages are great all year-round, but there is something about the Fall harvest time and breweries that go hand in hand. It seems to can't walk into a brewery without hearing the ravings about the special seasonal brews on tap. Oktoberfest's and pumpkin ales are aplenty during these cool months. Corning and the Southern Finger Lakes is no different. Many of our breweries have released their special Fall favorite brews for visitors to brag about at home and locals to keep stocked in their homes.
Market Street Brewing Company pays homage to its home using all New York State ingredients with their seasonal Harvest Ale, Hawktoberfest. Finger Lakes Beer Company is serving up their take on a Fall favorite with their Indian Summer Pumpkin Ale. The right amount of Fall spices make this pumpkin beer a must on your season craft beverage sampling list. It's on tap now so stop by and try it for yourself!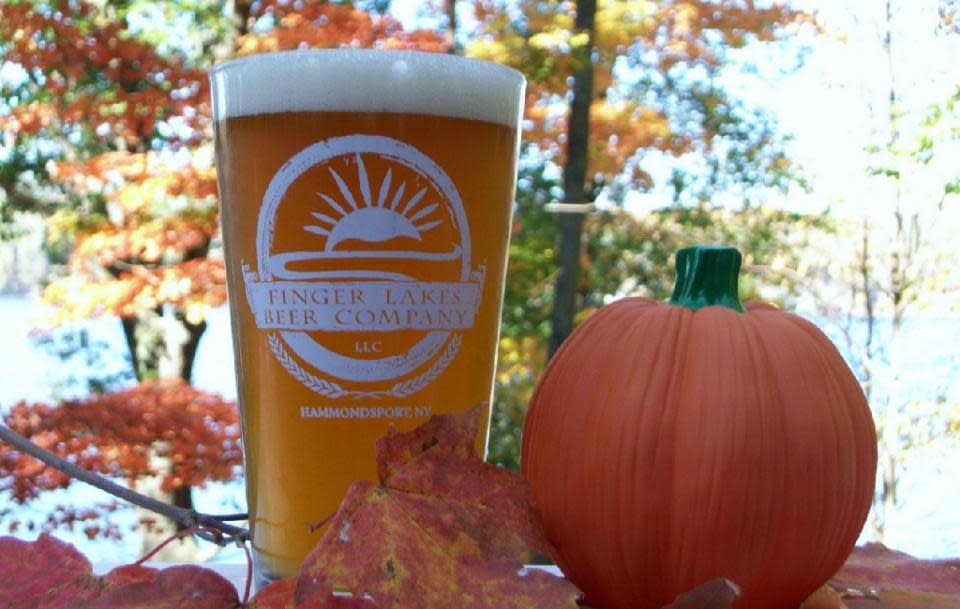 Pumpkin Beer courtesy of Finger Lakes Beer Company
Keuka Brewing Company's Pumpkin Cream Ale is fan favorite for pumpkin beer lovers. This seasonal delight is brewed with real pumpkin, seasonal spices and vanilla making it reminiscent of a slice of pumpkin pie in a glass. If that doesn't make you thirsty I'm not sure what will!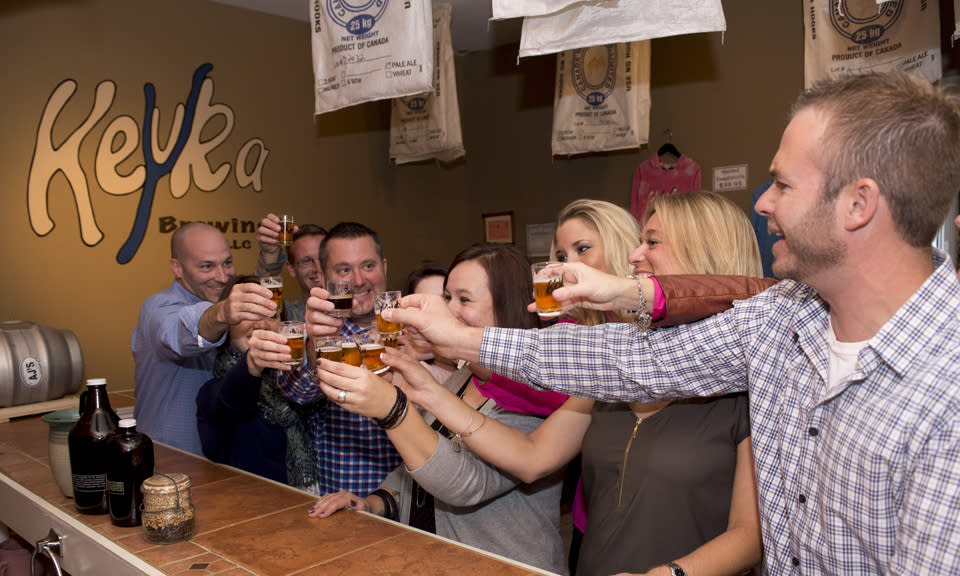 Keuka Brewing Company courtesy of Stu Gallagher
Try these brews and more on the Craft Your Adventure Beverage Trail. Why not add a little ghastly fun along the way and purchase a Haunted Hops and Spirits passport and enjoy the trail in a unique way? From October 22nd to the 31st for only $5 you can take advantage of special tricks and treats along the trail. There are great things you'll get like free pours of specialty themed releases like a free pour of All Hallows Eve Ale at Brewery of Broken Dreams, a free pour of Blood Orange Pale Ale at Finger Lakes Beer Company, discounts of $2.00 off a flight at Cider Creek Hard Cider and Market Street Brewing Company, plus you get to pick a mini pumpkin from the pumpkin patch at Four Fights Distilling to find your prize like free t-shirts, complimentary cocktails and more.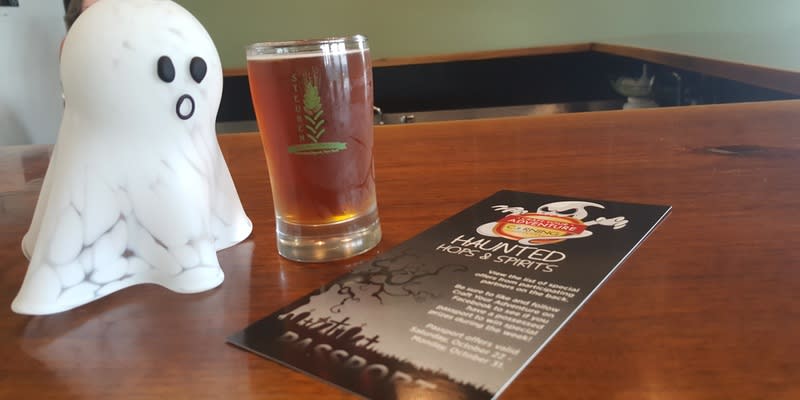 Haunted Hops and Spirits
But that isn't the end. Follow Craft Your Adventures Facebook page to see if you have a "possessed passport" to win even more cool prizes, like a handmade, one-of-a-kind glass ghost made right here in Corning at Hands-on Glass Studio. Purchase your tickets now online, at Steuben Brewing Company, Four Fights Distilling, or the Corning Information Center.
Craft breweries are always trying new and delicious things, but you can be certain that when Fall rolls around you will find yourself sampling the best Pumpkin Ales and Oktoberfest's the Finger Lakes has to offer!