Corning's Gaffer District makes it easy to enjoy National Salad Month with an abundance of fresh and delicious salads available at restaurants all over town. Here are just a few places where you can find a delicious salad for a quick lunch or for a meal with friends.
One of the newest additions to the Gaffer District is Tossed on Market St. Offering a build your own salad where you pick your lettuce base, choose from over 20 toppings, and top it all off with a dressing of your choice. It's a salad made fresh exactly the way you want it. Tossed also offers a menu with classic prepared salads like a chicken Caesar, and a specialty Crystal City Cobb.
The Source at Factory No. 2 on Market St is known for using fresh ingredients in all their menu items ranging from smoothies, wraps, and of course, salads. Check out their Tofu Quinoa, Chica Beet Beet, BBQ Chicken, or build your own.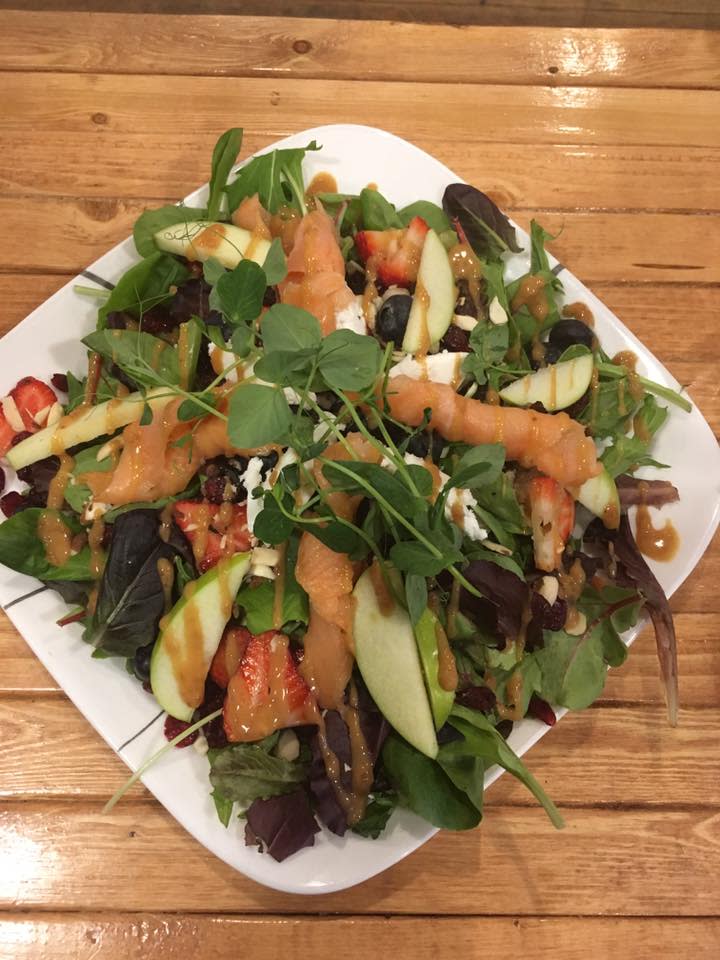 courtesy of The Source at Factory No 2
If you're looking for old school classics stop into Old World Café. You'll find favorites like tossed salad, chef salad, Caesar salad, and more.
Market Street Brewing Company does more than just brew a great beer. They have a menu full of hard to choose from options. On that list, you can find a buffalo chicken salad, a steak salad, and a Cajun shrimp salad.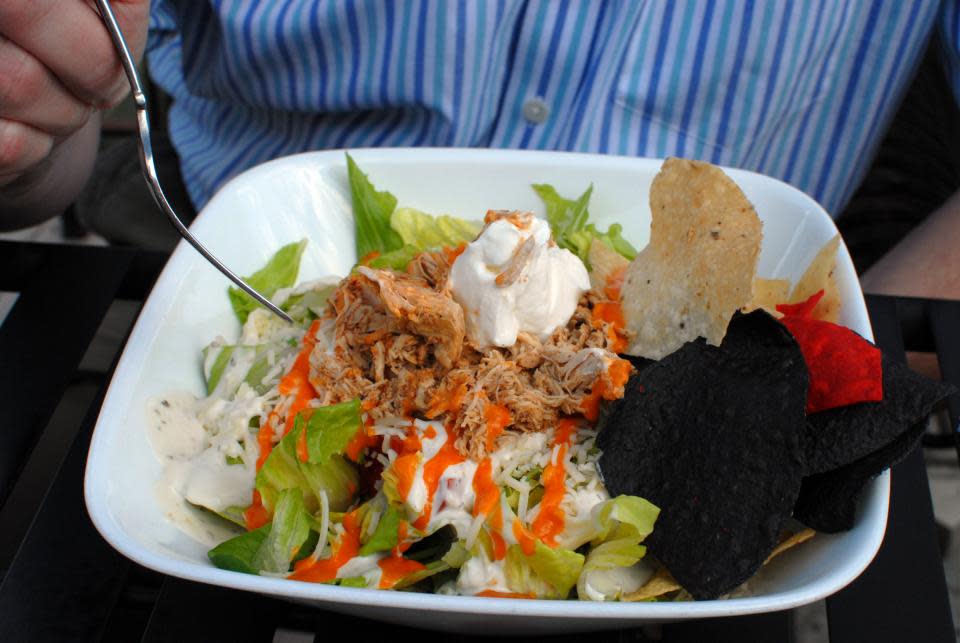 Market Street Brewing Company
This is in no way an all-inclusive list, there are so many restaurants in the Gaffer District and beyond in Corning and the Southern Finger Lakes serving up delicious, fresh salads. So we have to ask, where is your favorite salad spot?