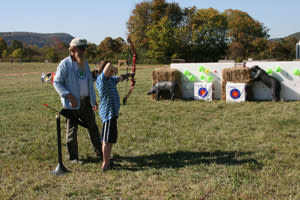 Southern Tier Outdoor Show
There is perhaps no better place than Steuben County when it comes to appreciating the natural beauty and fantastic outdoor adventure opportunities available in the Finger Lakes. And the Southern Tier Outdoor Show is the perfect event to get you excited about it all! With a slew of special seminars, contests, and activities throughout the weekend, the seventh annual Southern Tier Outdoors Show will have you eager to embark on your next adventure. Join in the fun October 12-13 at Wilkins RV in Bath.
"This event has grown over the past 7 years," said Carla Dawejko, coordinator for the Southern Tier Outdoor Show. "This year we have over 100 exhibitors spread out over the showroom, garage and outside parking lot areas. They will be selling everything from home décor to sweatshirts to hunting supplies. Many are holding raffles and demonstrations." Carla said one exhibitor will even encourage kids to make "sandy candy," mixing sand colors in jars, which you can be eaten when completed!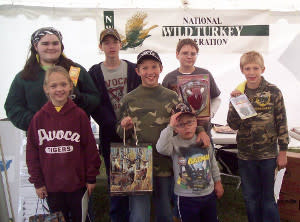 Southern Tier Outdoor Show
Carla has been coordinating the Southern Tier Outdoor Show since it was first envisioned in 2006. As Public Affairs Coordinator at Cornell Cooperative Extension, she was eager to put together a show that would highlight the wealth and diversity of natural resources available in Steuben County. As New York State's premier location for outdoor activities such as hunting, fishing, boating, hiking, winter sports and more, establishing an outdoor show in Steuben County seemed like a no-brainer.
The Southern Tier Outdoor Show will feature lots of activities families can enjoy - and for just $5 per car! Whether you want to watch animal shows or enter the Turkey Calling Contest, there's plenty to keep you well entertained. Families will love the brand new geocaching adventure! Ever been intrigued by the thought of hunting treasure? Try it using your GPS! There will be ten ammunition cans hidden around the grounds of the show, and the 4-H Program will educate folks on how to use the GPS satellite coordinates to locate the cans. And, they're sweetening the deal with a few prizes!
There are also lots of activities to help improve skills - or just show them off! Archers' Lifestyle will set up a 30-target 3D course, and sportsmen can bring their bow and shoot through the hunter's class competition. ($10 adults and $8 youth; prizes will be awarded for high scores). Sportsmen can also bring their shotgun to try their hand at the Youth Hunter Education Challenge's clay pigeon shoot. The youth team will preform demos and offer safety tips. There are also many (free!) professional seminars on all kinds of topics from food plots and night vision to goose hunting and taping your own hunt. Make sure to stop by and see what masterpieces the chainsaw carver is creating during your time at the show. View the full schedule here.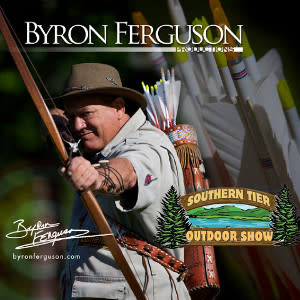 Southern Tier Outdoor Show
Each year, the Southern Tier Outdoor Show features a special speaker who is an expert on a particular subject - and this year's is hunting! Bryon Ferguson is a member of the Outdoor Channel's Impossible Shots exhibition team. Bow and Arrow Hunting magazine called him a sincere archer with a performance record second to none. Since Steuben County is New York State's #1 deer county, it seemed only natural that Bryon present at this year's show. He'll be teaching a special clinic both days from 10 a.m. - 12 p.m. ($50 per person, registration required), but he'll also be showing off some his amazing trick shots in archery for the general public at 1 p.m. and 3 p.m. daily.
Carla knows getting people reacquainted with the great outdoors is something very important, and the Southern Tier Outdoor Show is a great way to make that happen.
"Our great outdoors has shaped the rugged independence and sense of community that define the American spirit," she said. "But we are rapidly losing touch with these proud traditions. Families are spending less time together enjoying their natural surroundings. Children spend less time outside running, playing, fishing and hunting. This growing disconnection of youth from the outdoors is a serious threat to their mental and physical health and to the future of our natural resources.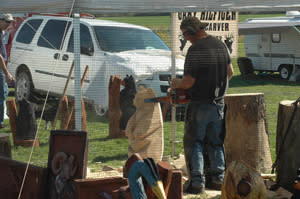 Southern Tier Outdoor Show
"We can stop the downward spiral and begin to explore the outdoors again at the Southern Tier Outdoor show! Cornell Cooperative Extension of Steuben County has developed the largest fall outdoor show in New York State to provide education on natural resources, environmental stewardship and healthy family activities in the outdoors. We have created ways for our youth to connect, and form a personal relationship with, the great outdoors. We are making the outdoors relevant to today's youth while bonding families together."
There's so much to get excited about at the Southern Tier Outdoor Show. Get all the details and full schedule for the weekend at http://www.southerntieroutdoorshow.com/.