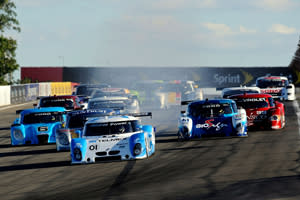 Watkins Glen International
One of the biggest weekends of the year is upon us here in Corning & the Finger Lakes. The huge summer racing event at Watkins Glen International brings thousands of NASCAR fans to beautiful Finger Lakes Wine Country. And this year is no different. In fact, it might even be more special, as the NASCAR Spring Cup Series race scheduled for Sunday, August 12 was renamed the Finger Lakes 355 at The Glen to honor the beautiful region in which the race takes place.
"We value the support of our neighbors annually and felt naming our NASCAR Sprint Cup Series the Finger Lakes 355 at The Glen is the best way to display our appreciation," Michael Printup, Watkins Glen International President expressed. "It shows the respect we feel toward our fans, neighbors and fellow tourist attractions."
But fans don't have to wait until Sunday to start celebrating. Kick start race weekend with Race Fever on Bridge Street in Corning! The Thursday, August 9 celebration will mark the 27th annual family festival in Corning's Gaffer District.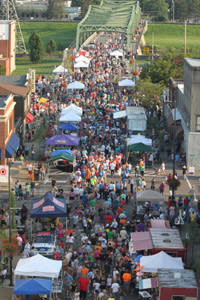 Race Fever
"Race Fever is one of our longest-running traditions," said Mike Melaro, Director of Marketing and Communications for Corning's Gaffer District. "We are fortunate to have a world-class racing venue right in our backyard, and our continued partnership with Watkins Glen International gives event attendees and race fans of all ages a chance to get up close and personal with drivers, show cars and race-related experiences."
From 5 - 9 p.m., racing fans can join in the street party featuring NASCAR show cars, driver appearances, interactive displays, food vendors and live entertainment. Activities include autograph sessions, games, rides, inflatables and more! Show cars include #88 Dale Earnhardt, Jr. show car and team, and #18 Kyle Busch M&Ms show car. Also see an Aim Autosport #69 Rolex Ferrari show car, and a pace car and simulators from Watkins Glen International.
August 9-12 is race weekend at Watkins Glen International. In addition to the marquee race on Sunday, GRAND-AM Rolex Sports Car Series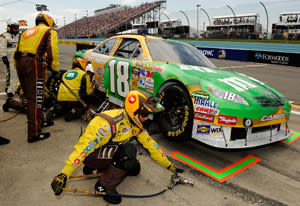 Watkins Glen International
returns to the historic road course for the Continental Tire 200 presented by Dunn Tire on Saturday, following NASCAR Nationwide Series' Zippo 200 race.
"Fans attending the Finger Lakes 355 at The Glen can expect some great racing from three premiere series - NASCAR Sprint Cup, NASCAR Nationwide and GRAND-AM Rolex Sports Car as well as a variety of family-friendly activities," said Michael Printup. "From the Midway to the GRAND-AM Rolex Sports Car Series autograph session to the Friday Night Concert and Coffee with Me on Saturday, there is always something going on."
Tickets for the 2012 Finger Lakes 355 at The Glen weekend are on sale now! Fans may purchase their tickets and camping by contacting the WGI ticket office at 866.461.RACE (7223) or logging on to the official website, www.TheGlen.com.