The alternative title to this would read: "Why I Should Never Chaperone Field Trips with My Child. Ever." I had the bright idea that Baby J would love to play with his friends from daycare at the new Family Exploration Studio at the recently re-branded Rockwell Museum. So I gathered J, four of his closest buddies and their amazing teacher, Terra, for a field trip.
The Family Exploration Studio is a new space for families to get creative with art and have fun. You can draw, trace, color, cut, and read—or if you're Baby J, just roll around on the floor. My child is definitely one to do his own thing.
At the Mythical Beings table, M and K were content to actually trace, color and draw a being. My kid learned about scissors (yay to the Rockwell for tethering them to the table)!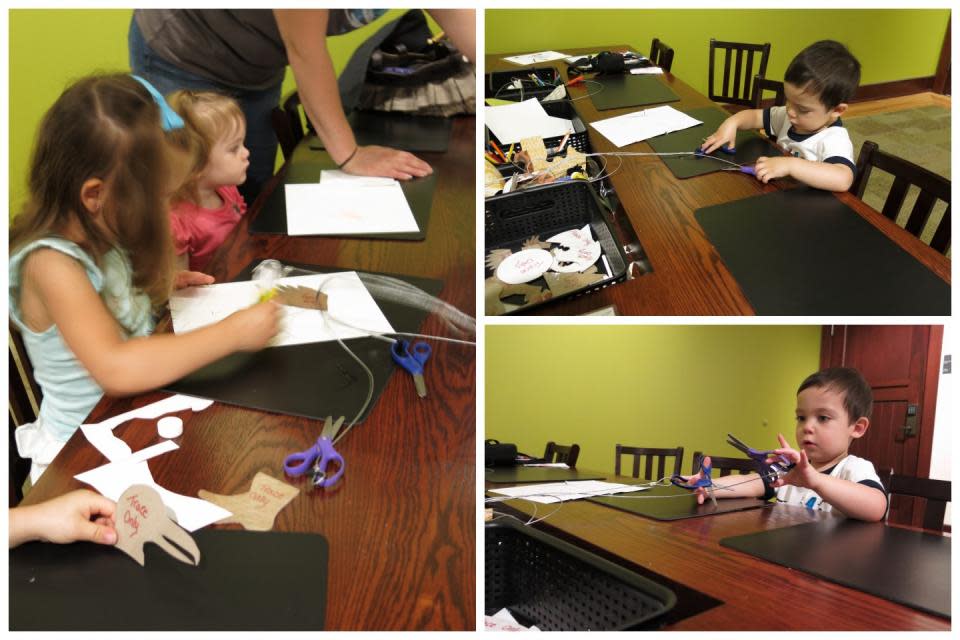 The Rockwell Museum - playing with scissors
At the Puzzle Pot table, Baby J actually did the exercise because he loved the ceramic puzzle to put together. He and M took turns helping G, who redid the puzzle several times.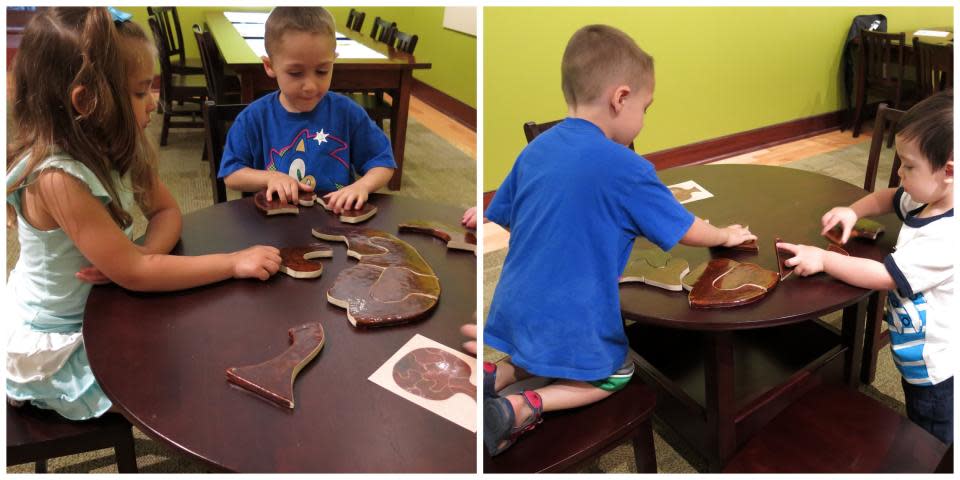 The Rockwell Museum - Puzzle Pot
The Layered Landscapes table was a big hit with the kids! Terra has a small lightbox at daycare that they love to play on. This table was much bigger and all of them could use it at the same time.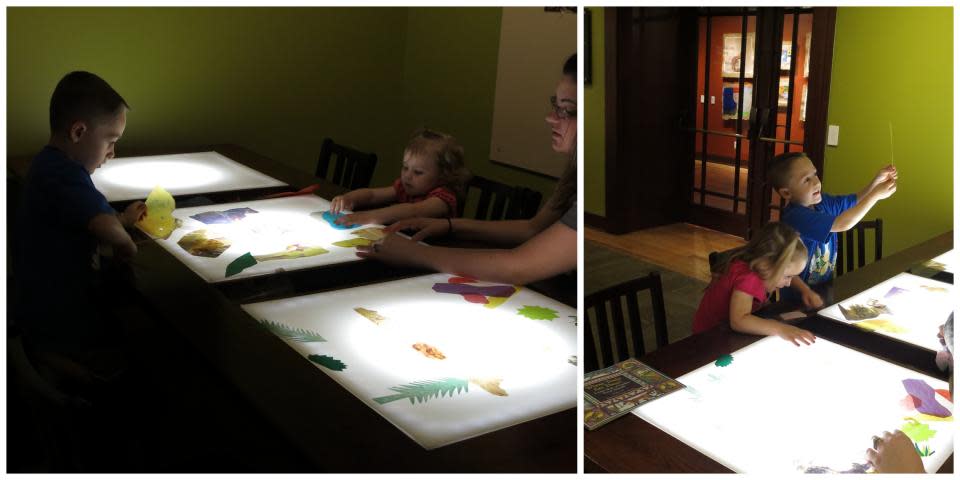 The Rockwell Museum - Layered Landscapes
K's favorite spot was in the Reading Corner. There were little bucket seats to nestle in while Terra read her and O a story.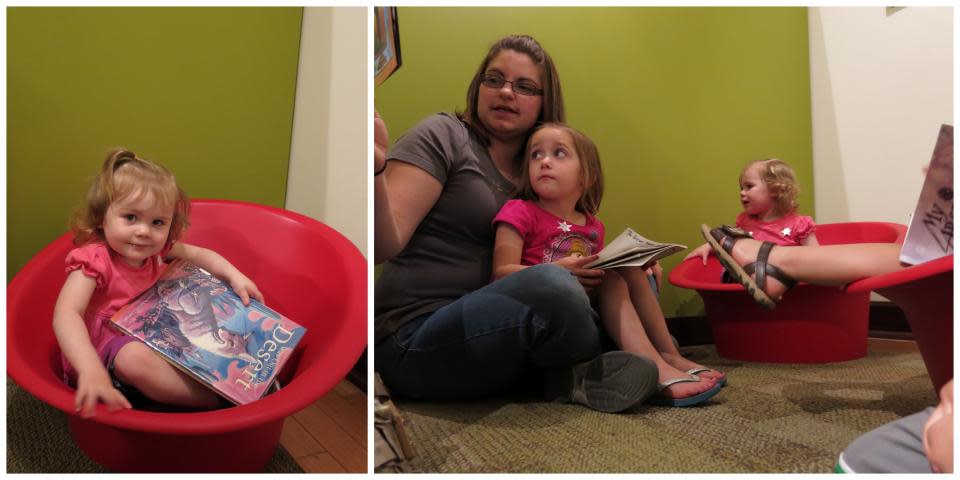 The Rockwell Museum - Reading Corner
After we had experienced everything in the Family Exploration Studio, we headed up to the 3rd floor for the Art Scavenger Hunt. The Rockwell Museum provides a magnetic board of snippets from pieces throughout the exhibitions that you can find. I will say it is a very hard scavenger hunt. At least, it is when you're herding five children under the age of 5 through—and one of them thinks it's more fun to go in a completely different direction from the herd. But they tried and the staff still gave them all a prize even though we had to give up because lunch and nap time were looming.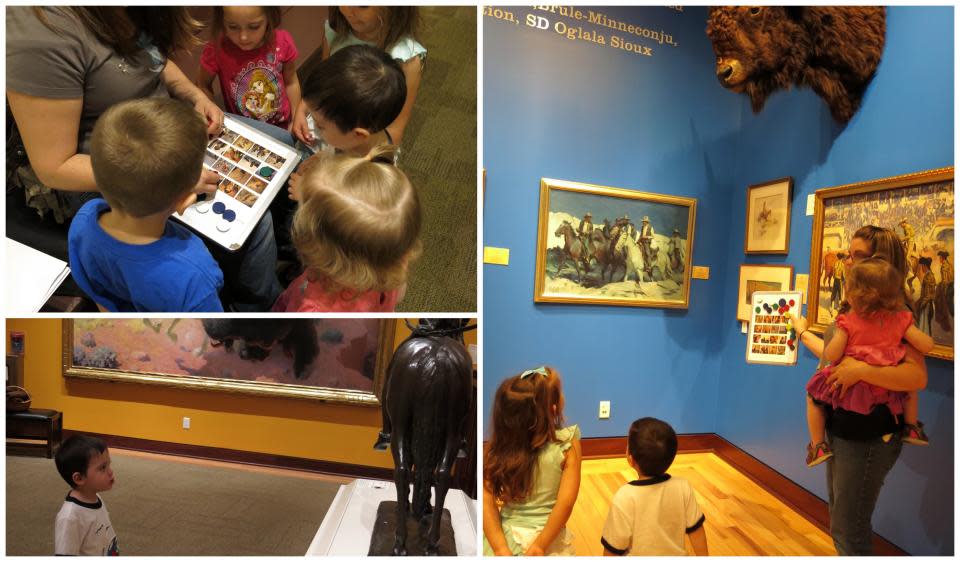 The Rockwell Museum - Art Scavenger Hunt
The daycare kids had a great time visiting on their field trip. My recommendation: when you visit the Rockwell Museum, bring the kids. But if you bring a lot of kids, they should probably be older than 4. Or just bring more adults with you to help.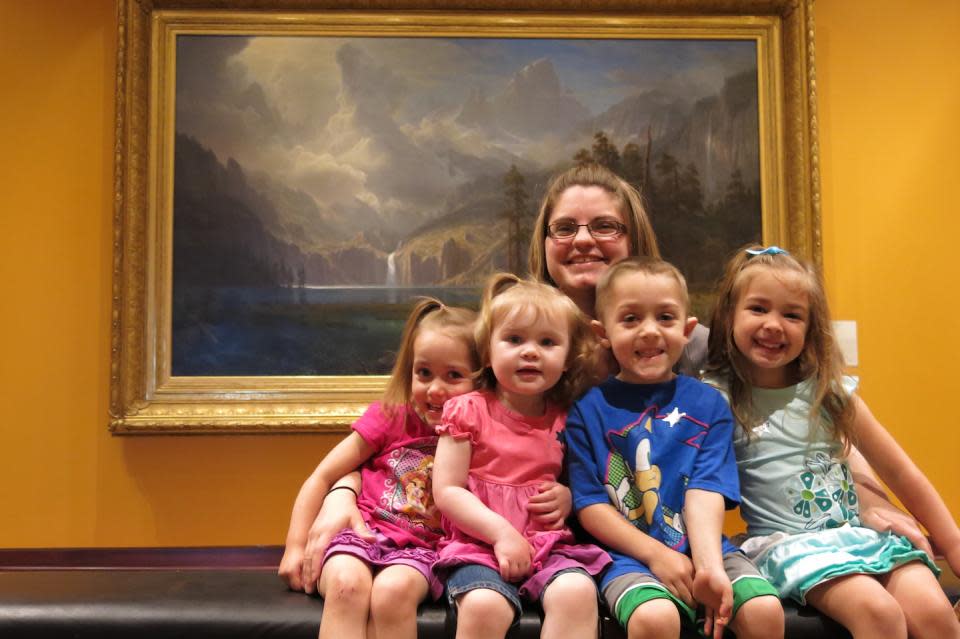 The Rockwell Museum - Happy Kids
Notice Baby J is not in the smiling group of his friends. That's because he had his own ideas of how to enjoy the Museum. He's lucky I think he's adorable.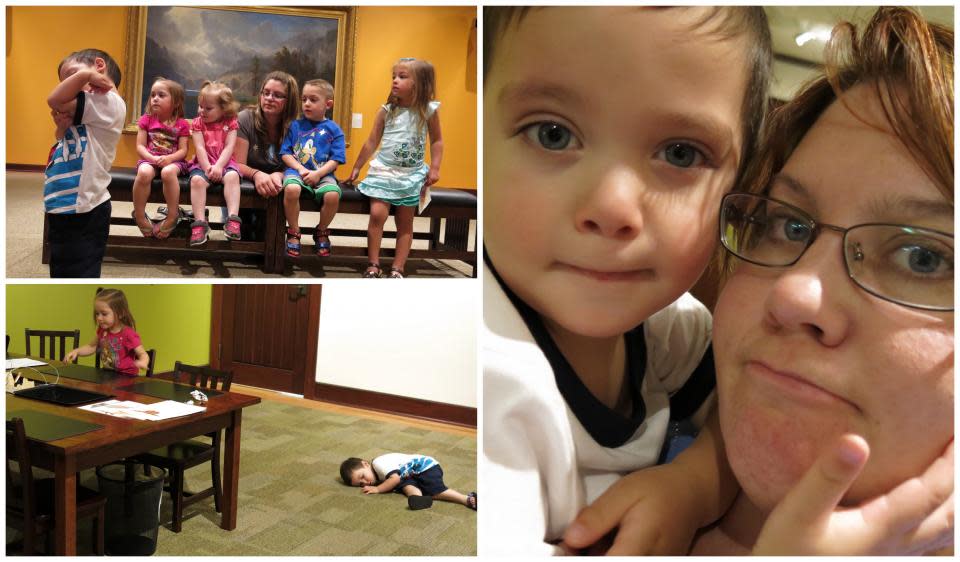 The Rockwell Museum - Bad Baby J
Seriously, Terra is a saint.
Standard Disclaimer: I have a 2-year-old child but that, in no way, makes me any kind of expert in anything parental. This "family blog series" is about me introducing the things I like about Corning and the Southern Finger Lakes to my child and his friends. When possible, I will consult real experts to talk about the things older small children like to do that mine can't do yet so as to provide a more well-rounded experience.