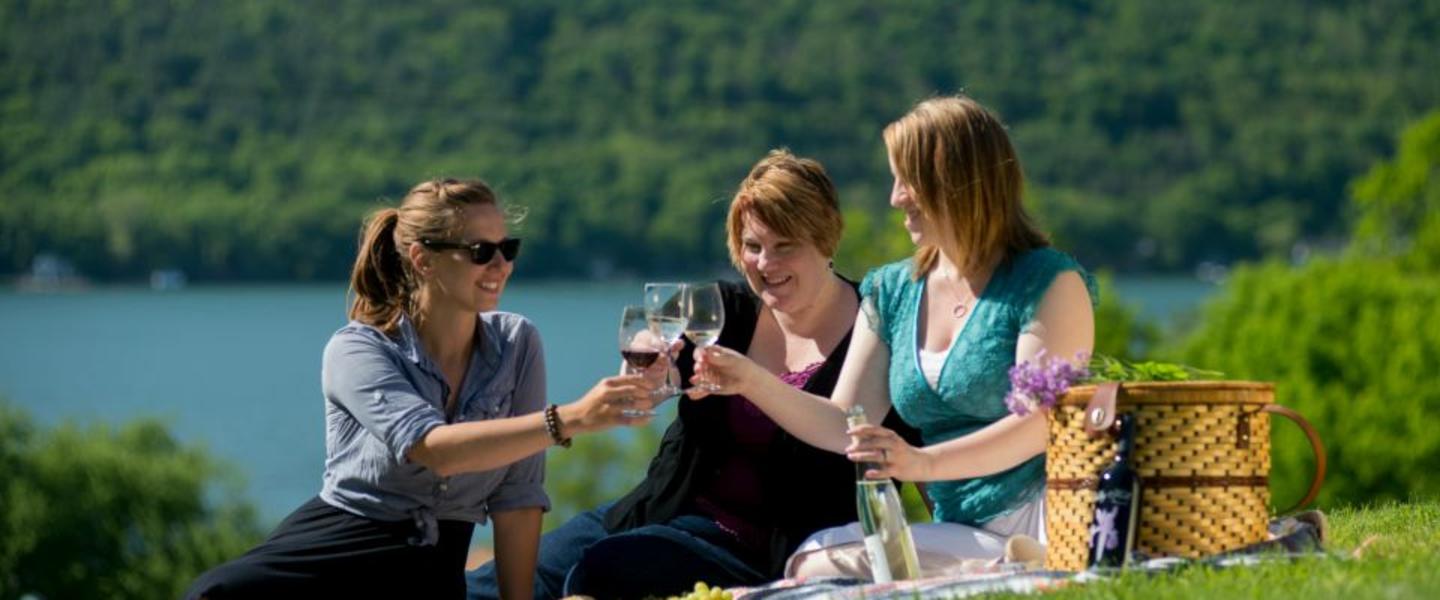 Warmer weather is starting to work its way into the forecast and that means starting to plan outdoor activities and adventures for the coming months ahead. A favorite pastime is packing up lunch and heading out to a scenic spot to enjoy a picnic on a beautiful day. Corning and the Southern Finger Lakes has plenty of options whether you want to set up by the lake, or in a state park. Surround yourself with family, beautiful views, and a great afternoon outdoors.
Scenic views and cool water on a hot day make Keuka Lake the perfect spot for a picnic with the family. Bring a blanket and your picnic lunch and set up at Depot Park. Go for a swim in the lake, go fishing, or bring a lawn game. Champlin Beach is down the road away and sits on Keuka Lake as well. Launch your kayak, or go for a swim while you spend your afternoon picnicking lakeside.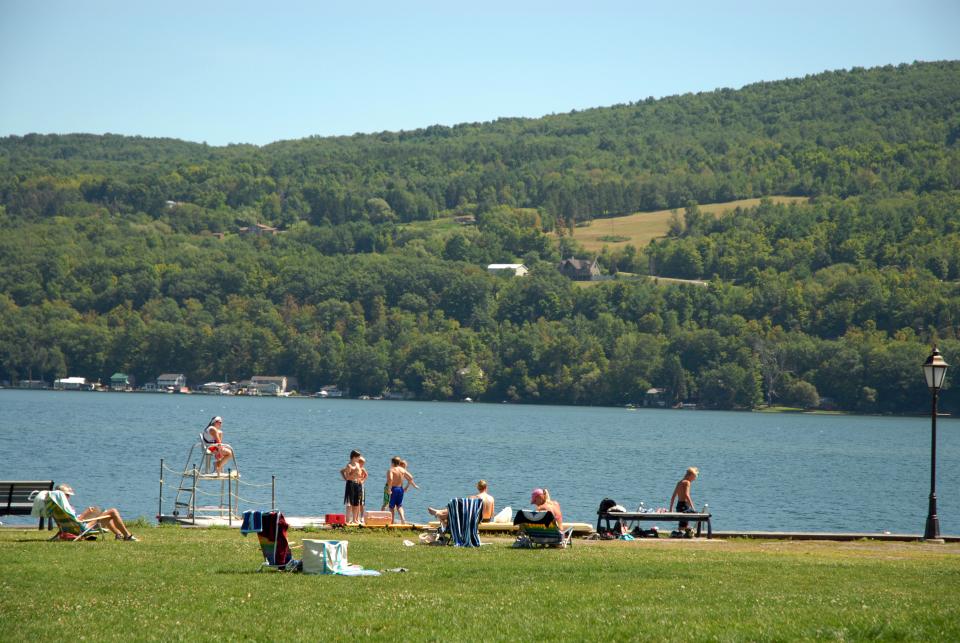 Depot Park
If it's a park you prefer then there is no shortage of options whether you are venturing out with your loved one, or taking the whole family along. Mossy Bank Park in Bath is a fun family outing easy with pavilions and a picnic area. Kids will enjoy the playground, while the whole family can enjoy checking out the pond and the hiking trails. Stony Brook State Park might be known for its deep gorges and beautiful hiking trails, but it's also a great spot to picnic. Cool off after a hike in the pool, or make a whole experience out of it and stay overnight and camp in one of their cabins or bring your own tent.
Family Hiking at Stony Brook State Park
Beautiful weather, scenic views and picnics go hand-in-hand, and that makes Corning and the Southern Finger Lakes the perfect place to get out and enjoy an afternoon of sunshine and good company in a beautiful park, or on the scenic lakeside.
Picnic courtesy of Stu Gallagher