Keuka Lake has been a place for innovation and creation for wineries in the Finger Lakes region for over 150 years. Discover the wineries that have been a part of the Finger Lakes history for decades to the up and coming wineries that are bringing a new diverse take on wine to the region. "Experience! KEUKA Lake Wine Tour with Lunch" is a private tour hosted by Experience the Finger Lakes offering an exclusive and all-inclusive way to experience some of the best that Keuka Lake has to offer.
Starting at Dr. Frank's Wine Cellars, guests will enjoy a private tasting in the 1962 Reserve Tasting Room sampling some he best wines in the Dr. Frank portfolio while hearing the stories that span over the past 56 years and 4 generations, all starting with the Vinifera Revolution.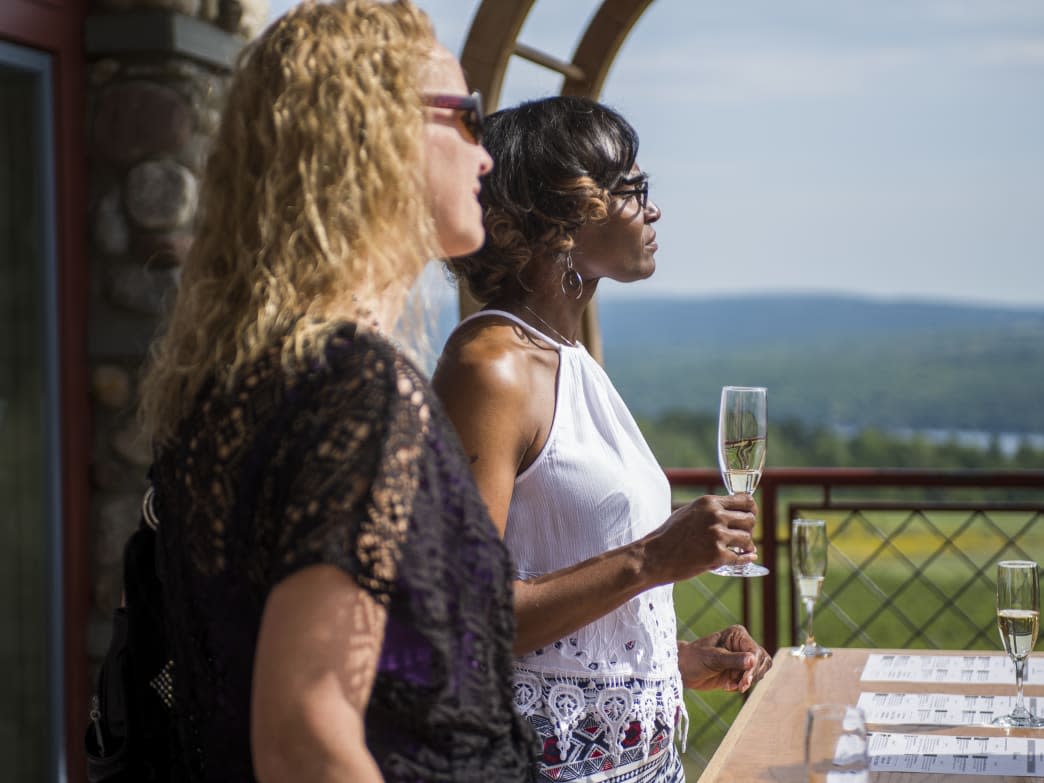 Next, you'll head to Heron Hill Winery where the Ingles have been producing their Rieslings, Cabernets, and more since 1977 with a focus on the environment and sustainability even before it was trendy. After you enjoy your private tasting, it's on to lunch at Bully Hill Vineyards for beautiful views and excellent food at one of the region's most eclectic and iconic wineries.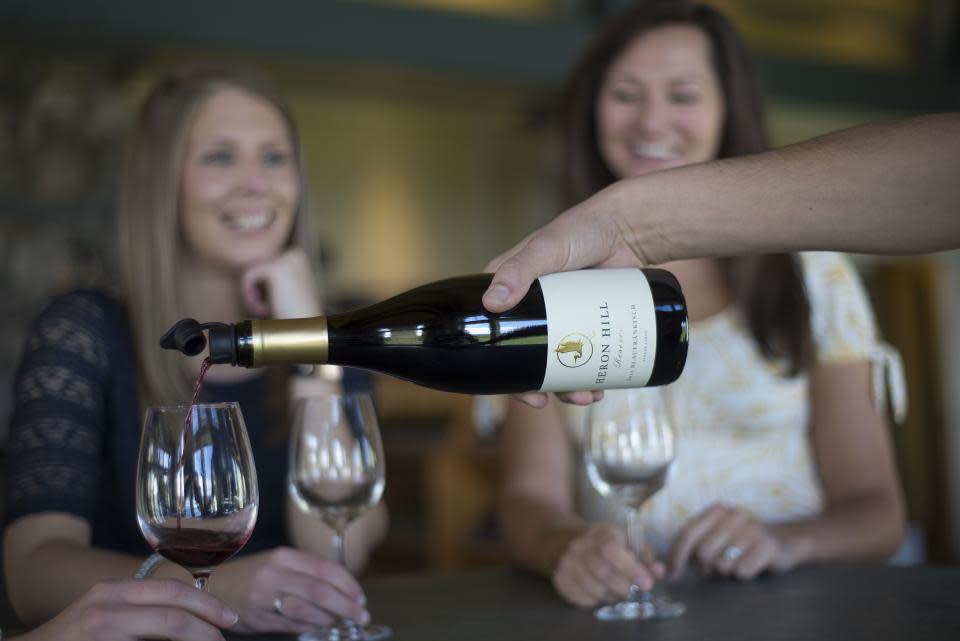 The tour then takes you to the East Side of Keuka Lake where European winemaking heritage is bringing a new vision to Finger Lakes wine.
End the day uncovering the newest winery on Keuka Lake, Weis Vineyards. There they are creating wines that are inspired by the similar climate and minerality of winemaker, Peter Weis', native land in Mosel, Germany. The tasting in the converted barn features wines with distinctive characters, including their house specialty, Heart of the Lake.

Heron Hill photos above courtesy Finger Lakes Wine Country. 
The "Experience! KEUKA Lake Wine Tour with Lunch" by Experience the Finger Lakes runs from 10am-6pm and is an exclusive, private tour for parties of 2 - 6 guests. As such, you can book your tour anytime in October and November except for Saturdays based on availability of tour guides and vehicles. Pickup for this private tour is anywhere in the Finger Lakes.
For more information on Covid-safety steps, pricing, or to sign up for your own private wine tour with a company recognized by USA Today as "one of the 10Best Wine Tour Companies in the US," visit experiencefingerlakes.com/ or click here for the special Keuka Lake tour.

Heron Hill Winery images courtesy Finger Lakes Wine Country.