I don't know about you, but summer and sunshine and long, hot days call out to some deep down place inside me compelling me to get outside.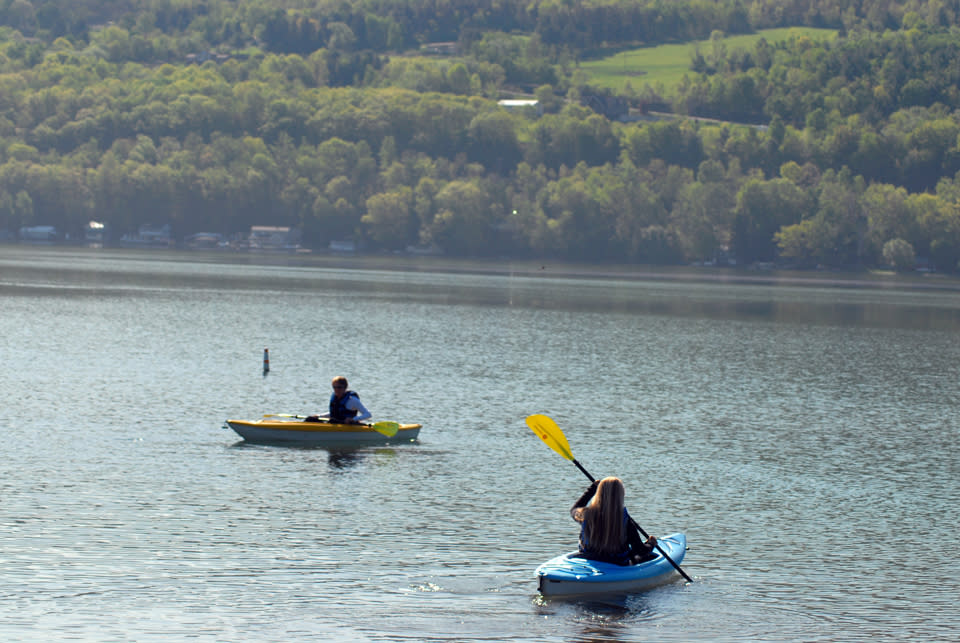 Morning Paddle on Keuka Lake
I always tell my friends that insatiable urge is a sign that I'm solar powered. Of course, now that I think about it, maybe it's all the different ways you can have fun outside that has me aching to be outdoors every chance I get.
The Wonders of Water
In addition to breathtaking Keuka Lake, there are four rivers, dozens of streams, a number of small lakes, and campgrounds with ponds throughout Steuben County which means there's some sort of splashable fun for everyone.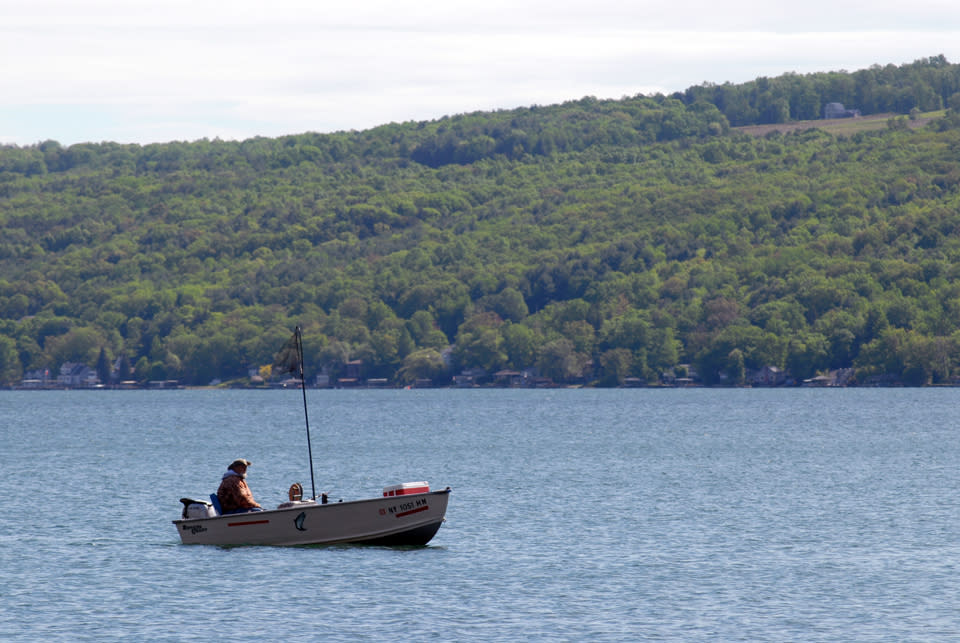 Early Morning Fishing on Keuka Lake
Fishing, paddleboarding, kayaking, tubing, jet skiing, and sailing are just some of the ways you can get out on the water whether you have your own water sport gear or you want to rent.
And if you're more about just kicking back and taking it all in, we're got parks nestled right up to the water's edge where the kids can swim and you can catch some rays. Picnic or just sit and listen to the relaxing sound of the water. You can even make overnight accommodations in a room just off the water.
Immerse Yourself in the Thick of Things
With nearly 1,000 miles of footpaths stretching their way throughout the Finger Lakes region, the Finger Lakes Trail provides the serious and the casual hiker a chance to get up close and personal with the natural world.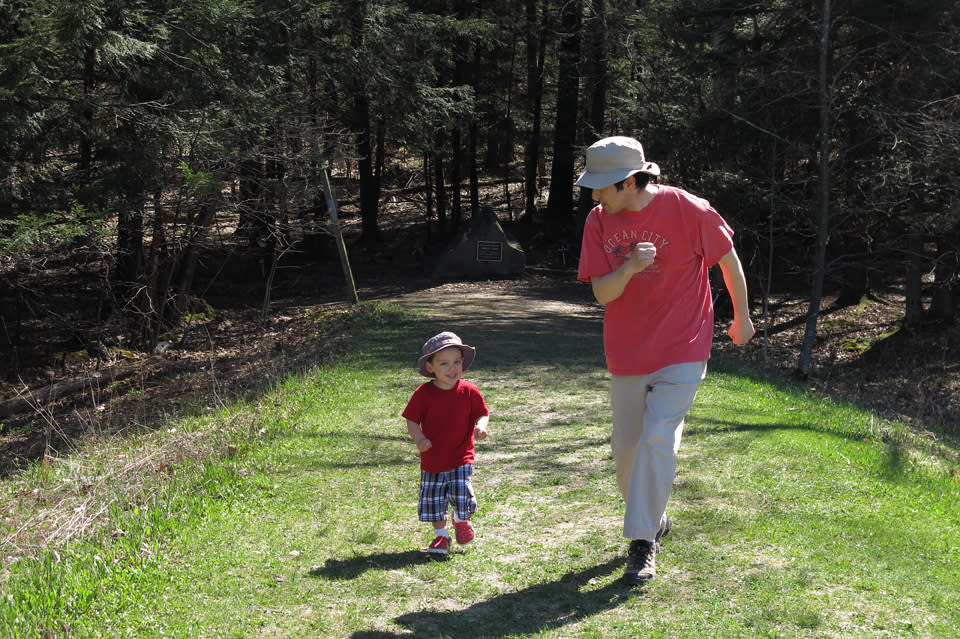 Baby J Hiking at Spencer Crest
If you're looking to get away from the daily grind without getting too far away from town at the same time, places like Spencer Crest Nature Center are ideal.
Located on 250 acres, about a five minute drive up the hill from The Corning Museum of Glass, Spencer Crest Nature Center offers about 7 miles of trails, including a section that's wheelchair accessible. And the Nature Center also has a museum of natural systems which includes changing displays, an apiary, and a number of environmental, educational and recreational activities.
At Stony Brook State Park, you'll find some beautiful waterfalls for relaxing with the family as well as trails to explore.
Explore the Countryside
One of my favorite and one of the most scenic ways to get outdoors and see as much as possible, is on one of the many bike trails that wind their way throughout Steuben County.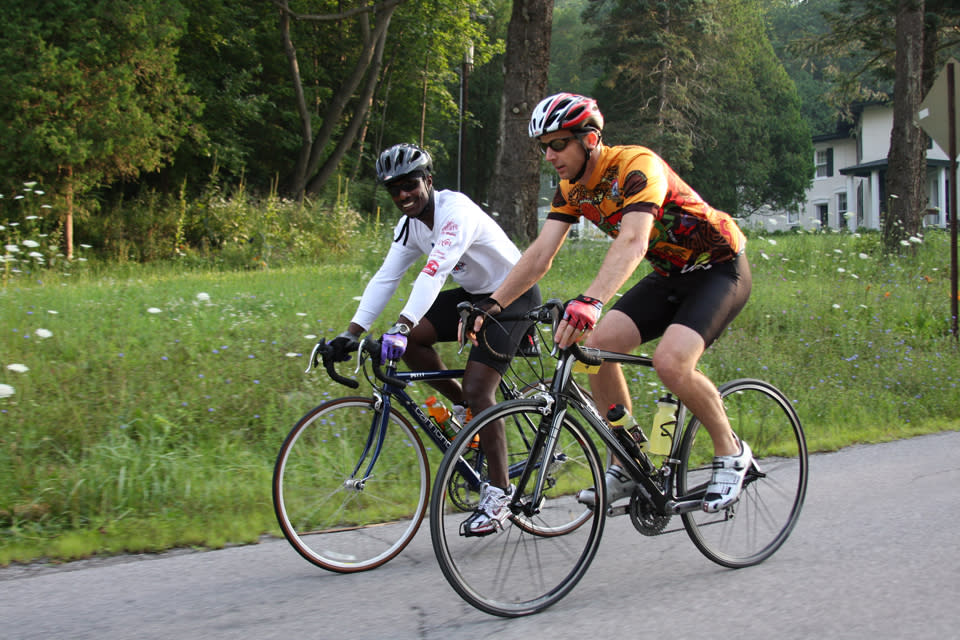 Cycling courtesy of Tour De Keuka
Whether you're looking for a relaxing ride around town, you want to explore the two-lane roads that meander through the countryside, or you want to challenge yourself with a longer trek full of breathtaking scenery, winding routes, climbs and descents, and panoramic views, you'll find an assortment of wonderful bike routes already established in the area.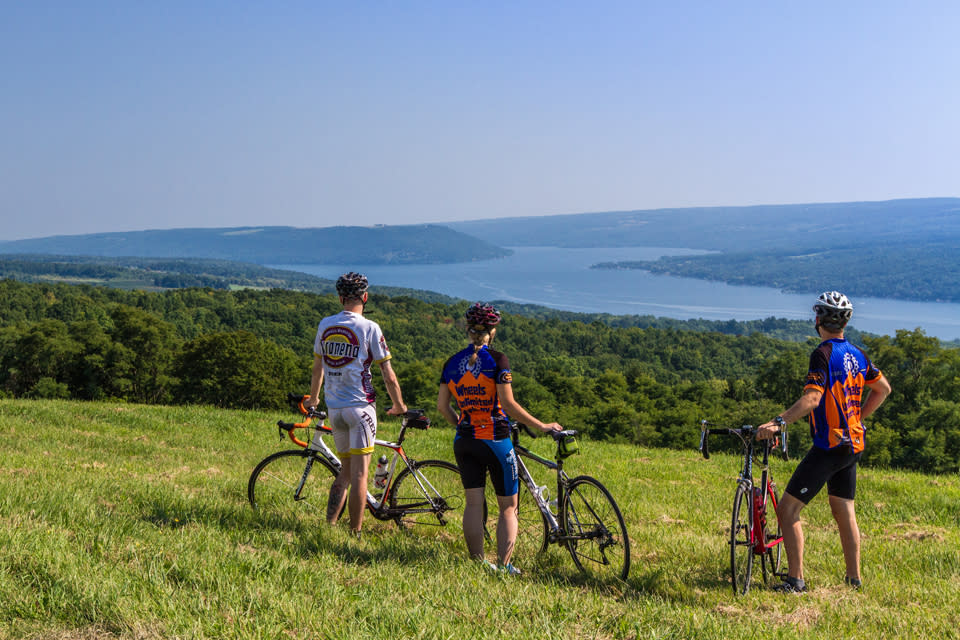 Hammondsport Circle Tour photo by Bonnie Gustin
Get away from the Interstate and explore the less traveled scenic byways that connect many of our small towns. Ride the hills that lead to and around stunning Keuka Lake. Or rent a bike and mosey around town at a relaxed pace.
Enjoy the views while dining lakeside, or checkout award-winning wine and craft beer tastings at several locations around Keuka Lake.
Picnic at Ravines Wine Cellars photo by Stu Gallagher
It's time to get outside. And there are so many ways to make the most of summer, I can't wait to get started.
For more ideas, visit our Outdoor Activities page or call 1-866-946-3386.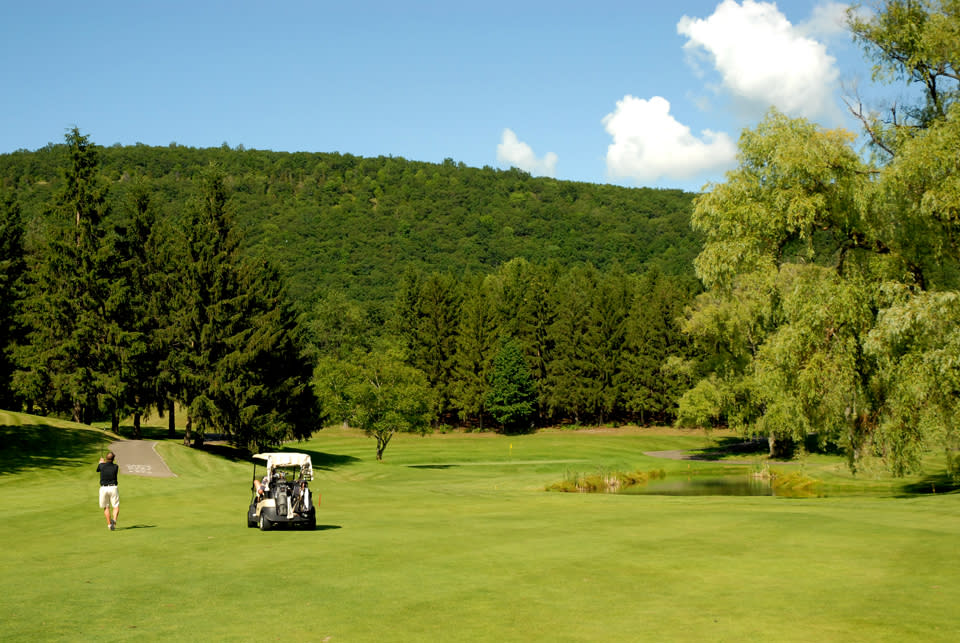 Bath Country Club