"We wander for distraction, but we travel for fulfillment." - Hilaire Belloc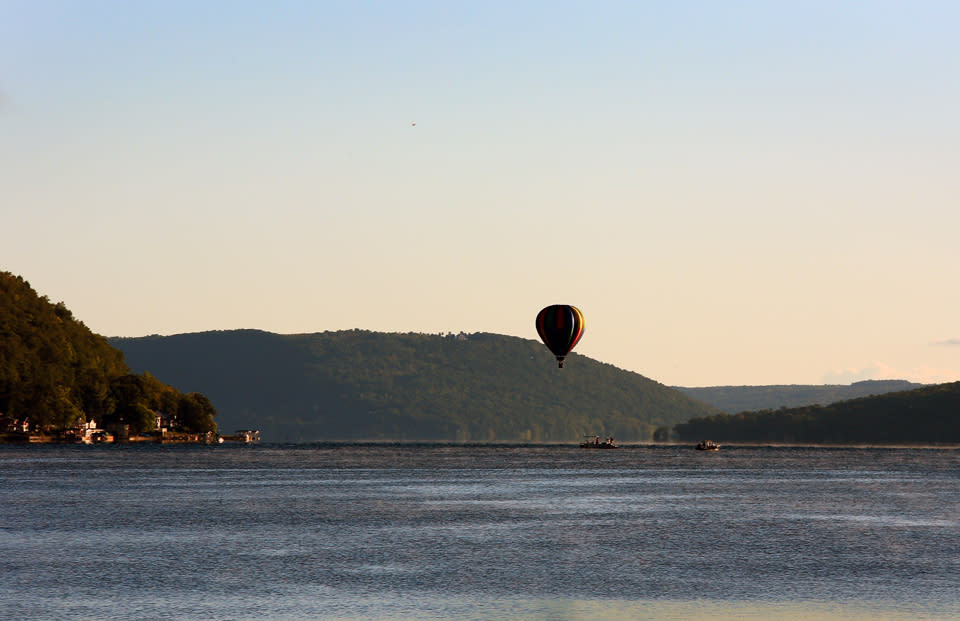 Keuka Lake and Balloon Ride courtesy of Bob Magee

Why Your New Year's Travel Resolution is One You'll Want to Keep
If you own a television, chances are you've seen the commercial with a score of adorable children who are dumbfounded by the fact that American Adults forfeit over one-and-a-half paid vacation days each year. They encourage their respective adults to take that "one more day" of vacation and even suggest potential benefits.
Truth is - there ARE benefits to taking a vacation. And I'm not just talking about sun tans and those colorful drinks with umbrellas.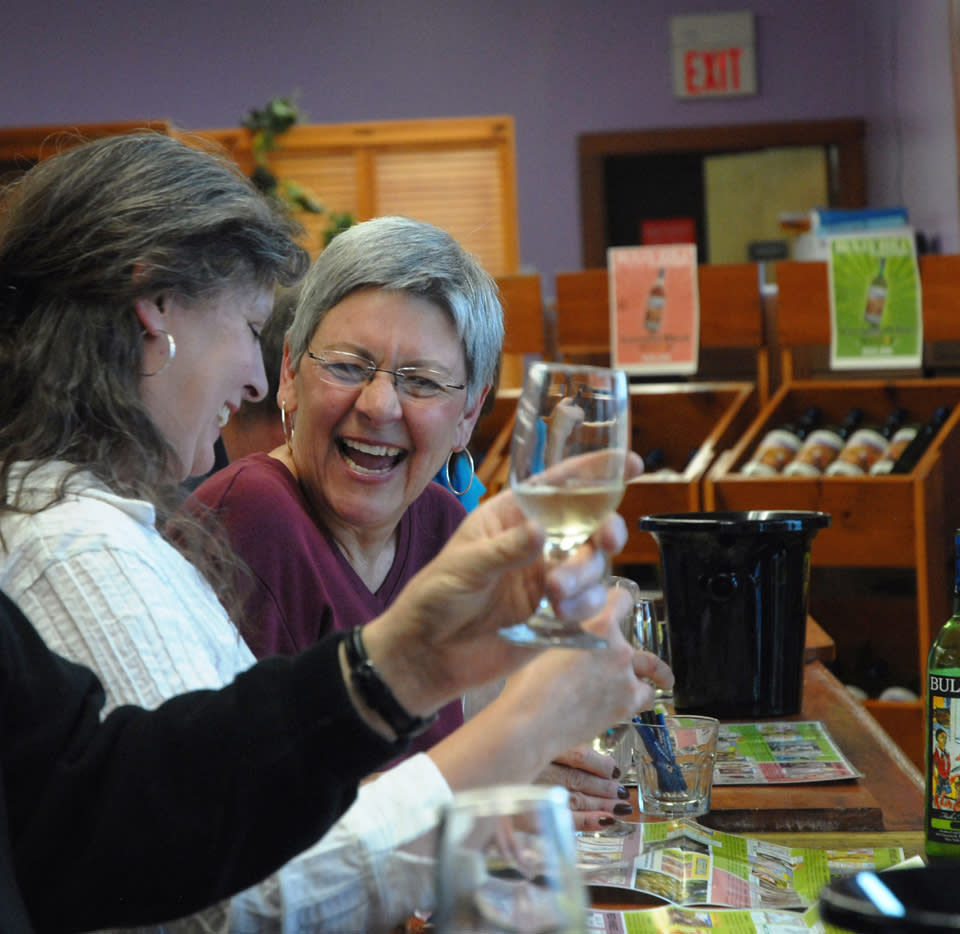 There's Nothing Like a Little Time Away
5 Benefits of Travel:
Better Health 
Most of us understand that people who are healthy are able to maintain more active lifestyles, but did you know that leisure activities, including travel, can actually improve health? According to an article in the Los Angeles Times, travel has been linked to "decreased risks of heart attack and depression and even the promotion of brain health."
Increased Satisfaction With Well Being 


Travelers report higher levels of satisfaction with regard to their stress levels 

and their physical health and well-being.

Increased Job Performance (see next)
Increased Satisfaction With Job 


Studies have found that employees who take most or all of their vacation time each year perform better, are more productive and more satisfied in their jobs than those who do not.

Quality Time With The People You Love 


For families, travel offers you a chance to get away from daily distractions and obstacles (like work, school, extracurricular activities and responsibilities) and to engage in quality interactive time which, according to the Child Development Institute, can help children feel important and loved, and can also help developing bonds, and more.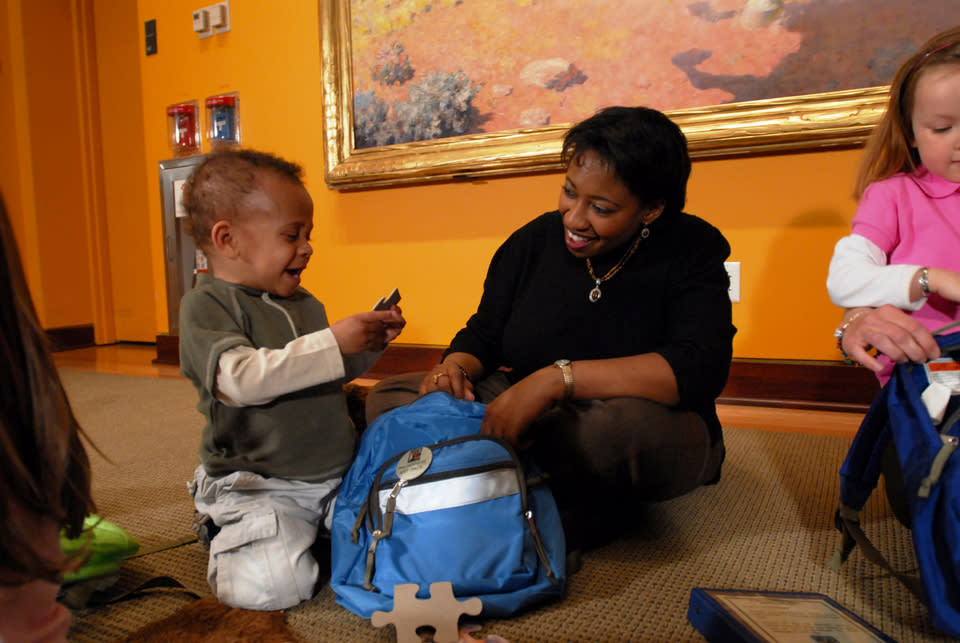 Mother and Son Fun courtesy of The Rockwell Museum
10 Reasons Why Corning and the Southern Finger Lakes is the Ideal Destination:
1. World Class Art 
The world's largest glass museum is getting bigger. That's right, The Corning Museum of Glass North Wing Expansion of an additional 100,000 square feet opens March 20th. That means more art on dislay, on top of the wonderful live glassblowing shows, and the chance for you to make your own art.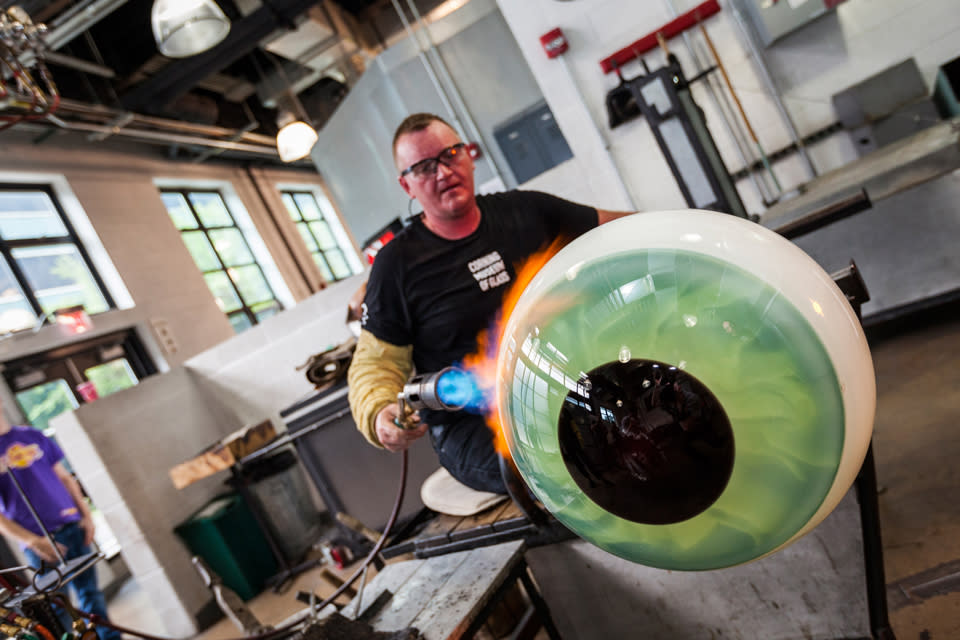 Hot Glass Show courtesy of The corning Museum of Glass
   The Rockwell Museum with its focus on "Art About America"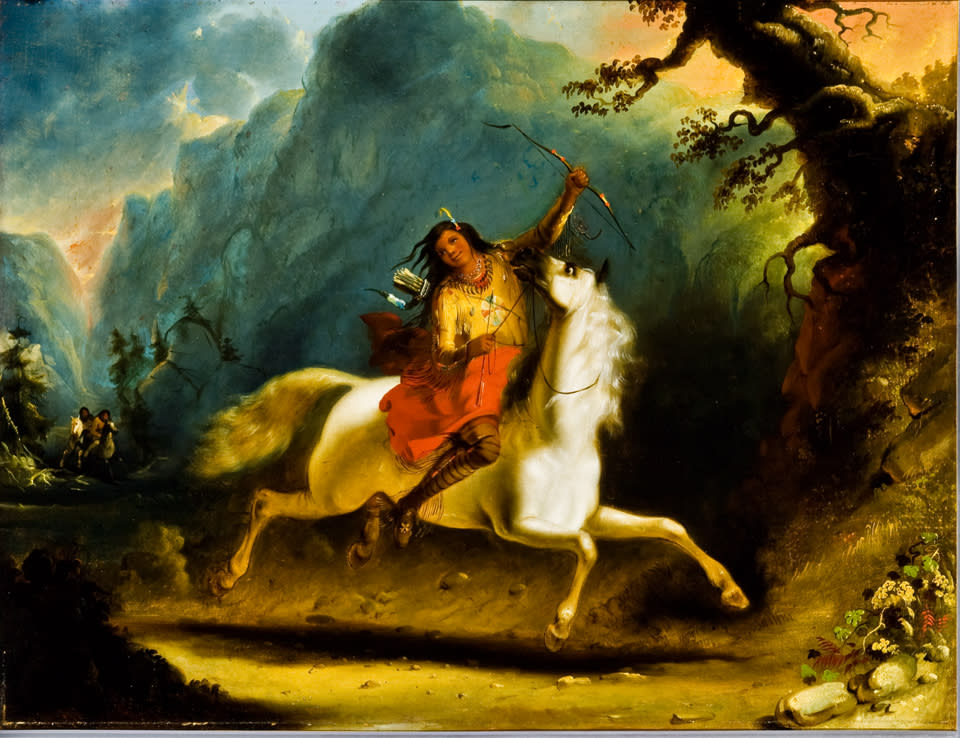 Painting courtesy of The Rockwell Museum

2. Award-Winning Wines
   Savor exceptional wines from boutique wineries to New York State's most award-winning winery
   for the past 52 years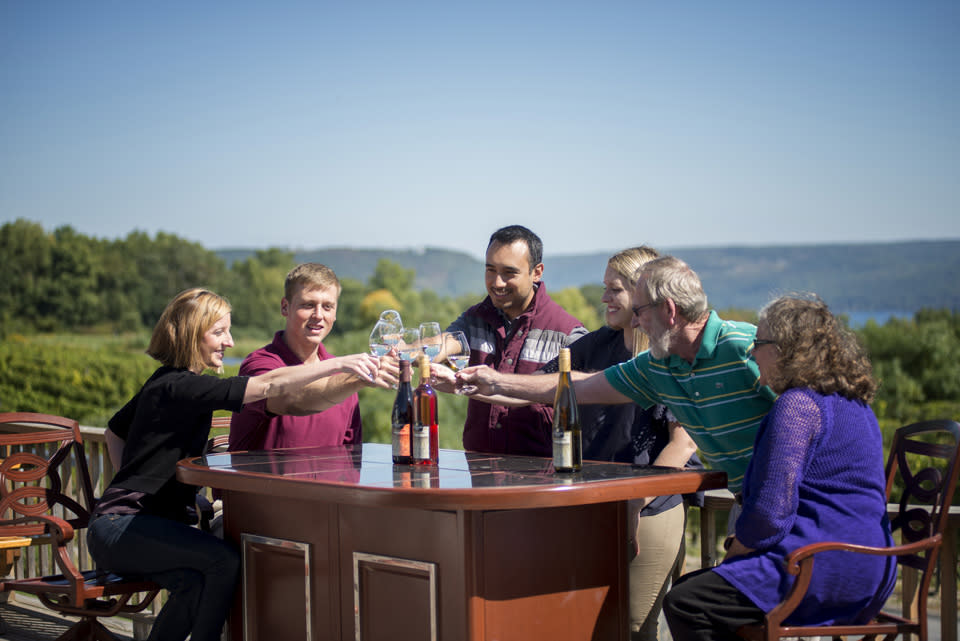 Wine Tasting at Dr. Frank's courtesy of Stu Gallagher
3. We've got this Crooked Lake
     Keuka Lake is the most unique and most scenic of all the Finger Lakes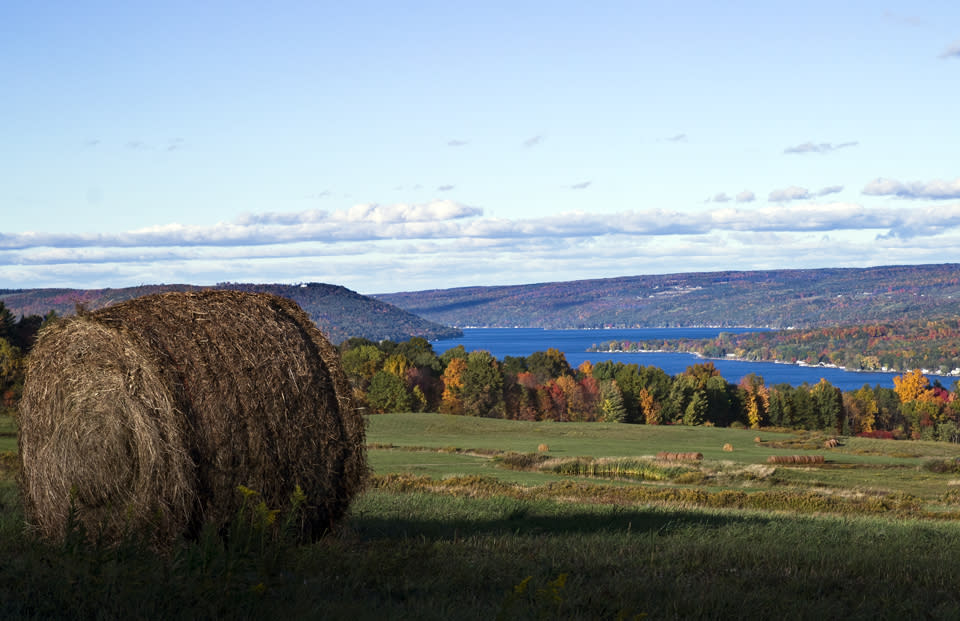 Keuka Lake Fall View courtesy of Bob Magee
4. Small Town Comforts & Charm (you get to slow down in style) 
    The "Coolest Small Town in America" is located less than 30 miles from "The Most Fun Small Town in America"

5. Emerging Beer Scene 
    From fresh new brewpubs to the 2014 New York State Craft Brewer of the Year to breweries offering members a say in what is being brewed . . .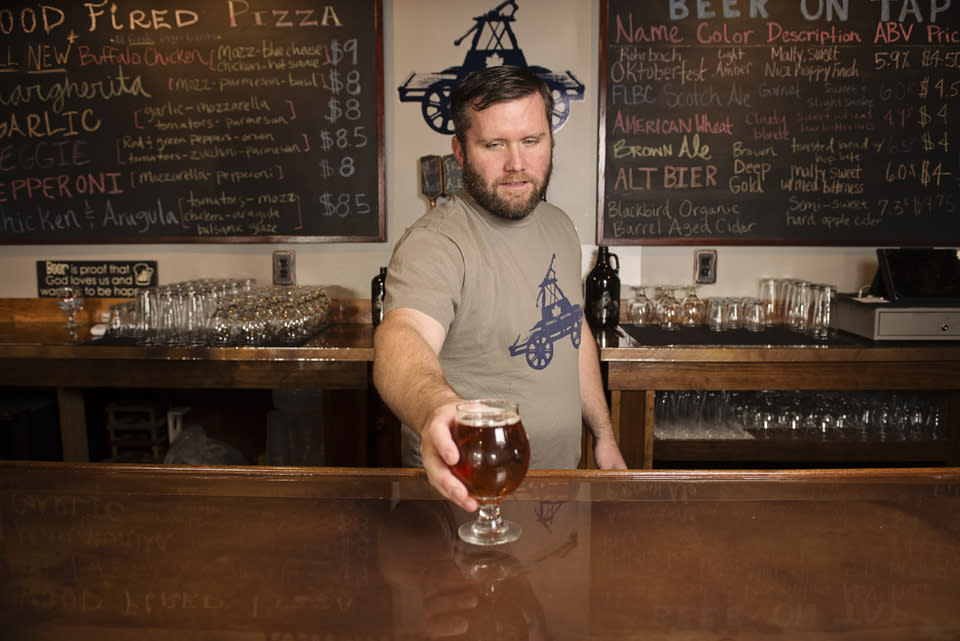 Railhead Brewing Company courtesy of Stu Gallagher

6. Extraordinary Events 
     Finger Lakes Wine Festival 
     GlassFest

7. Unique Shopping - from one of the largest museum markets in the country right down to our boutiques, you'll find the sort of intimate shopping experiences you won't find at a box store

8. Outdoor Adventures 
     Hiking, biking, kayaking . . .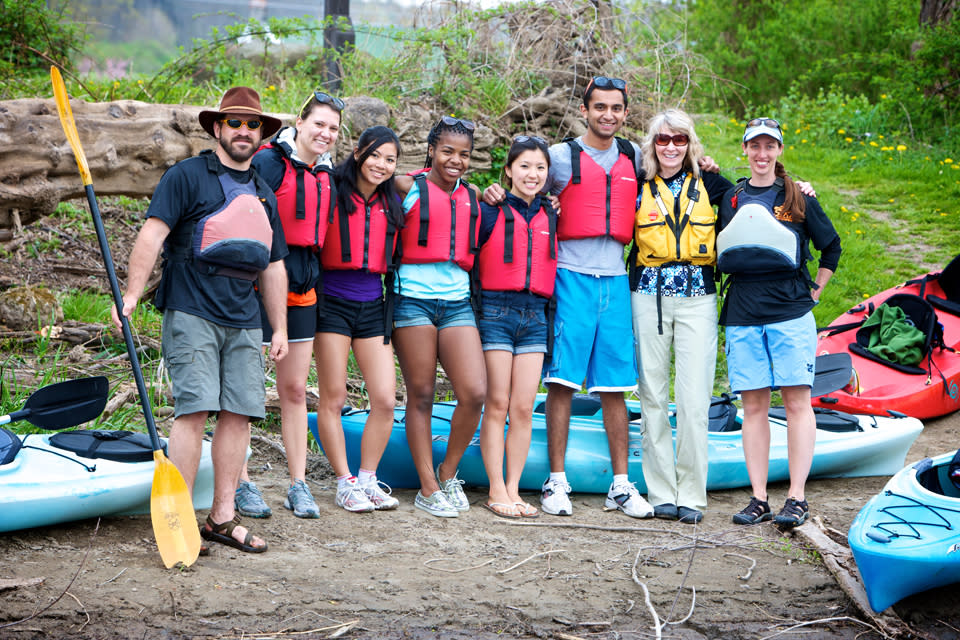 Kayaking courtesy of Southern Tier Kayak Tours

9. Our Rich History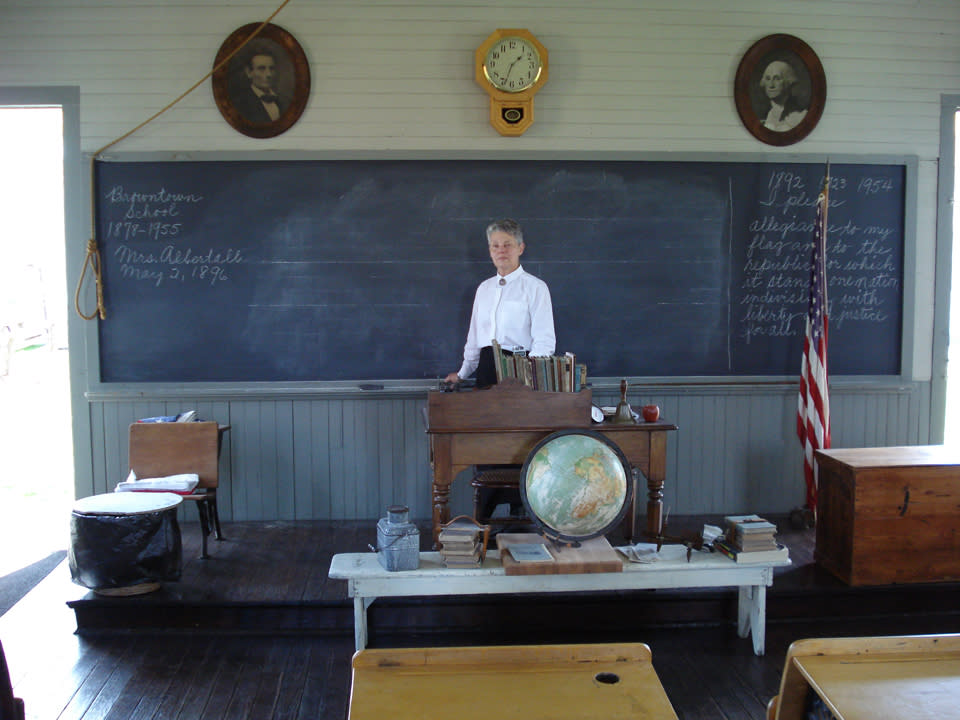 Schoolhouse courtesy of Benjamin Patterson Inn Museum




10. Fun! Fun! Fun!
       . . . all year long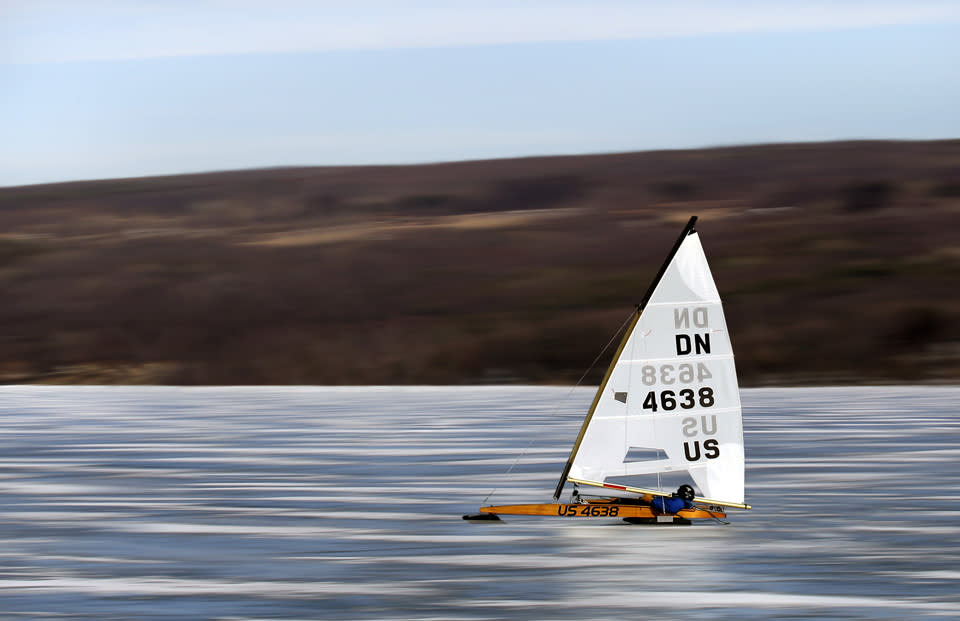 Ice Sailing on Keuka Lake courtesy of Bob Magee

Oh, yeah, did we mention, we're pet-friendly?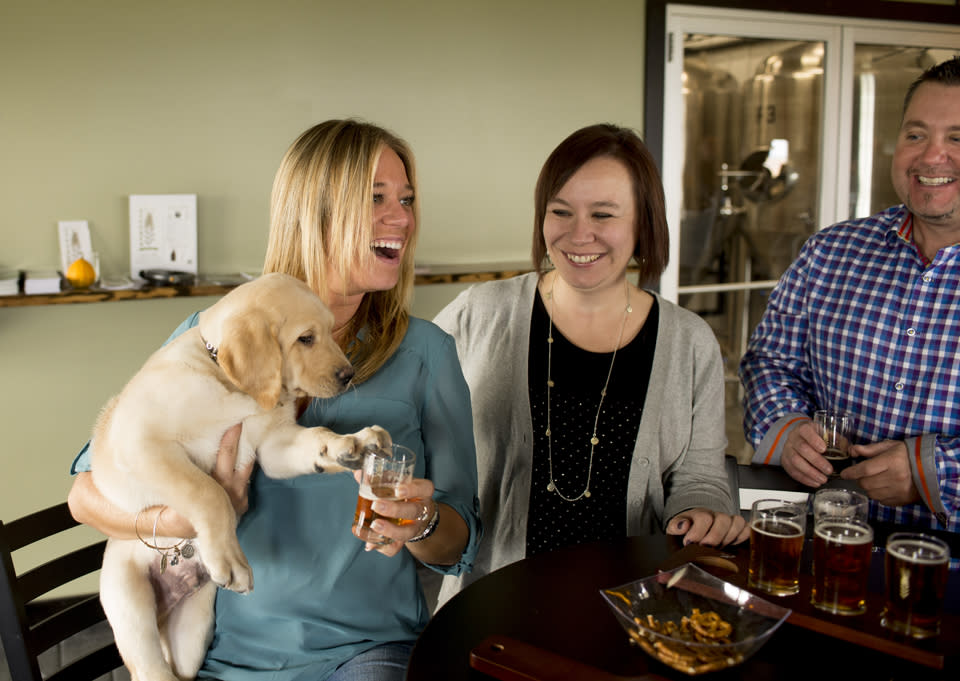 Dog Friendly Steuben Brewing Company courtesy of Stu Gallagher
To learn more about the exciting things to see and to do in Corning and the Southern Finger Lakes and for help customizing your getaway,  visit CorningFingerLakes.com. While you're there, sign up for a FREE 2015 Experience Guide and get started making your 2015 Travel Resolution a reality.