Driving through scenic hills or taking a cruise around Keuka Lake, Corning and the Southern Finger Lakes is a picture-perfect destination for motorcycle enthusiasts. What better time to hop on your bike and come explore than National Motorcycle Week, August 14th-20th.
Motorcycle lovers won't want to miss the Glenn Curtiss Museum. The story of Glenn Curtiss is told throughout the museum, including his start in motorcycles, all on display for visitors to see. A collection of motorcycles is housed here, with the centerpiece being an exact reproduction of the famous 8-cylinder motorcycle which earned Curtiss the title of "Fastest Man on Earth" in 1907 with a land-speed record of 136.4 mph.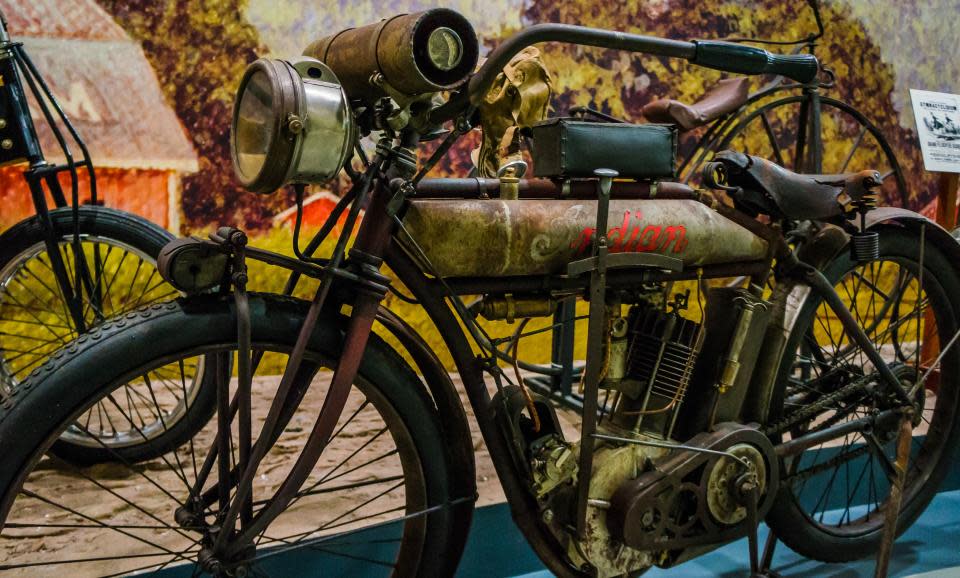 Glenn Curtiss Bike courtesy Kenin Bassart
After exploring the museum get out and ride around Keuka Lake. The twists and turns matched with the beautiful views of the lake make the ride an unparalleled adventure. Take a break and visit the Village Square in Hammondsport for lunch at Timberstone Grill, featuring locally sourced ingredients, meats, and regional cuisines.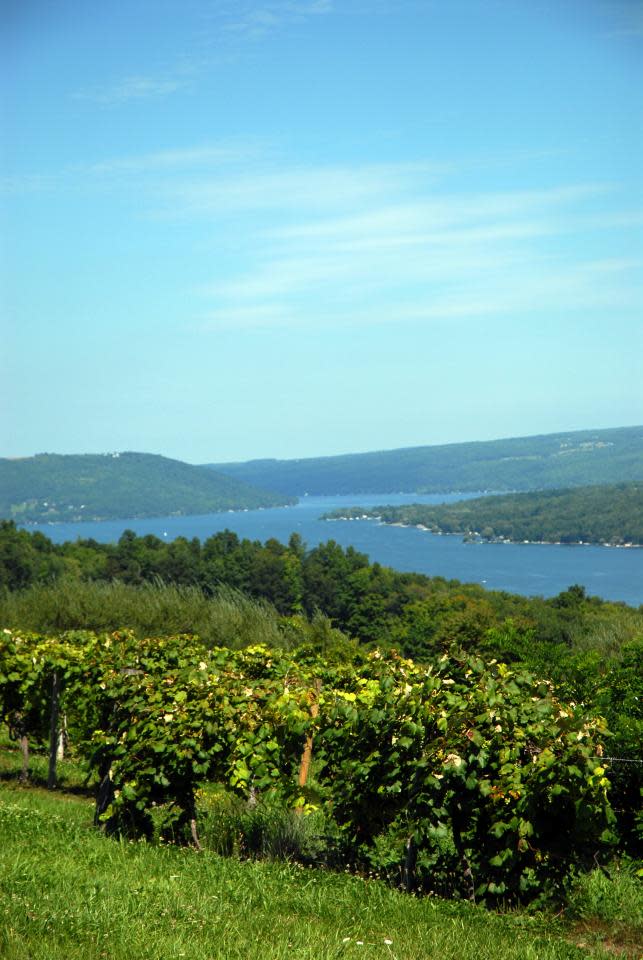 Keuka Lake
Take a peaceful ride through the serene country landscapes from Corning to Hornell. One of the more unique stops you won't want to miss on the ride is the Canisteo Living Sign in Canisteo, NY. Originally laid out in 1933, the sign consists of 260 pine trees that spell out "Canisteo". While you're in Hornell stop into Arkport Cycles.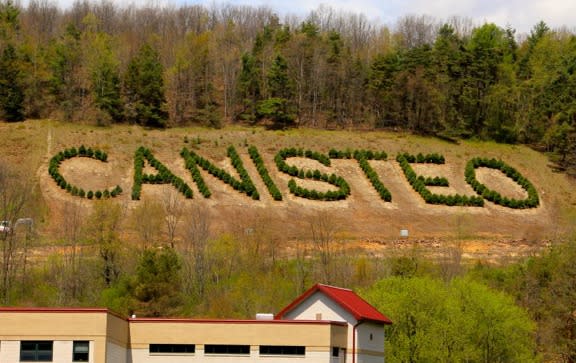 Canisteo Living Sign
After a full day of enjoying scenic rides and touring the Finger Lakes you'll need somewhere to relax and recharge. Best Western PLUS The Hammondsport Hotel is the perfect spot for any motorcycle lover. Conveniently located right across the street from the Glenn Curtiss Museum, The Hammondsport Hotel is located just a short ride from museums, restaurants, and wineries and breweries. In fact, there is an award-winning brewery right next door! The hotel also offers a motorcycle washing station on the property.
Motorcycle aficionados will love Corning and the Southern Finger Lakes for the attractions, and the limitless opportunities for an unforgettable ride. Visit during National Motorcycle Week August 14th-20th, and you won't be disappointed!