Memorial Day weekend is here which means it is the official kick off to Summer! With a few days off of work and school what better time for a quick spontaneous family getaway and experience all of the fun things Corning and the Southern Finger Lakes has to offer. There is such an expansive variety of things to see, do, and experience that everyone will find something they enjoy. Spend a day at our museums, or a day adventuring outdoors, have a lake day, or spend time at a weekend long festival. Do a little of everything then make a plan to come back and experience more.
Spend the weekend at GlassFest in Corning's Gaffer District. This celebration of all things glass and the fire arts while excite and entertain the whole family. Live music, food, vendors, hot glass and pottery demonstrations, local wine and beer tastings, fireworks and more will fill your weekend with a lot of fun, and making memories with family that will last a lifetime. This event is perfect for those who want the city feel in a small downtown setting.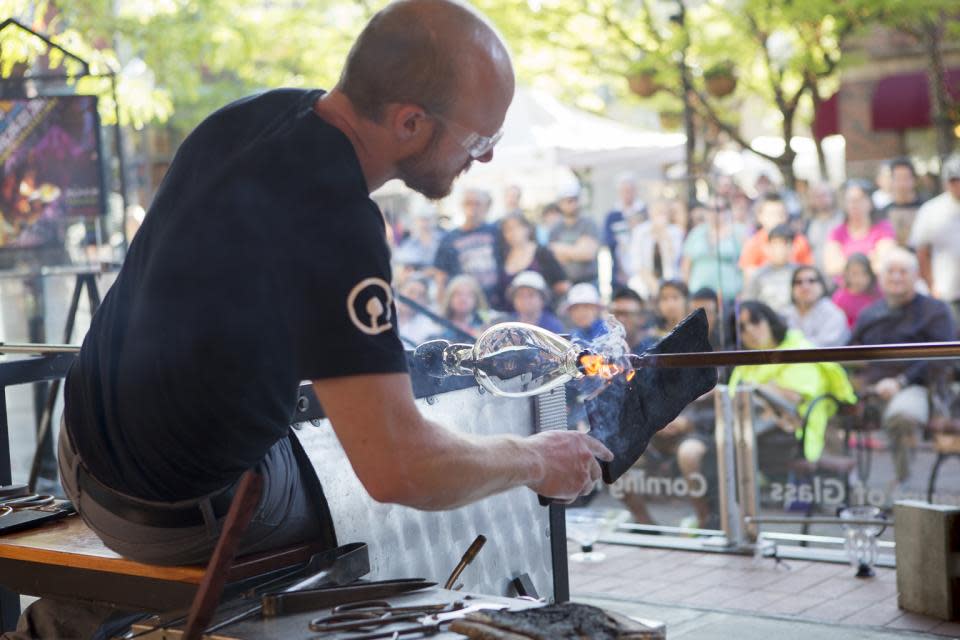 GlassFest courtesy of Corning's Gaffer District
Nothing says kick off to Summer like lake days. If you aren't into the hustle-and-bustle that is GlassFest then spending your weekend by the beautiful Keuka Lake is the perfect alternative. Take a boat out on and spend a day relaxing on the water in-between enjoying exhilarating watersports and swimming in the refreshing lake. After your lake day head over to Snug Harbor Restaurant on Keuka Lake and celebrate their grand re-opening Memorial Day Weekend party. Enjoy a huge selection of great cuisine paired with wine and beer specials. Help them start their Summer season off right!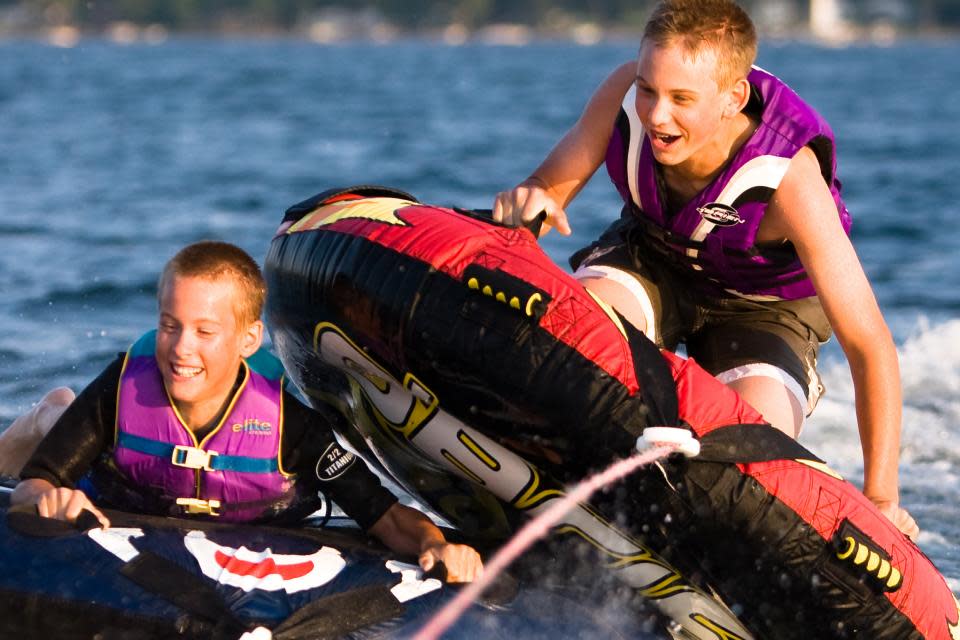 Kids Tubing courtesy of Chris Brooks
If it's the outdoors you seek then you'll feel right at home among our many parks, nature centers, and State Parks. Take a hike at Mossy Bank Park or wander the trails of Spencer Crest Nature Center. Both family friendly hiking spots that will put you in touch with nature. Bring your bikes, or rent a few and be on your way. Pick a bike trail or make your own path and enjoy the sun in your face and the breeze blowing by on a family ride.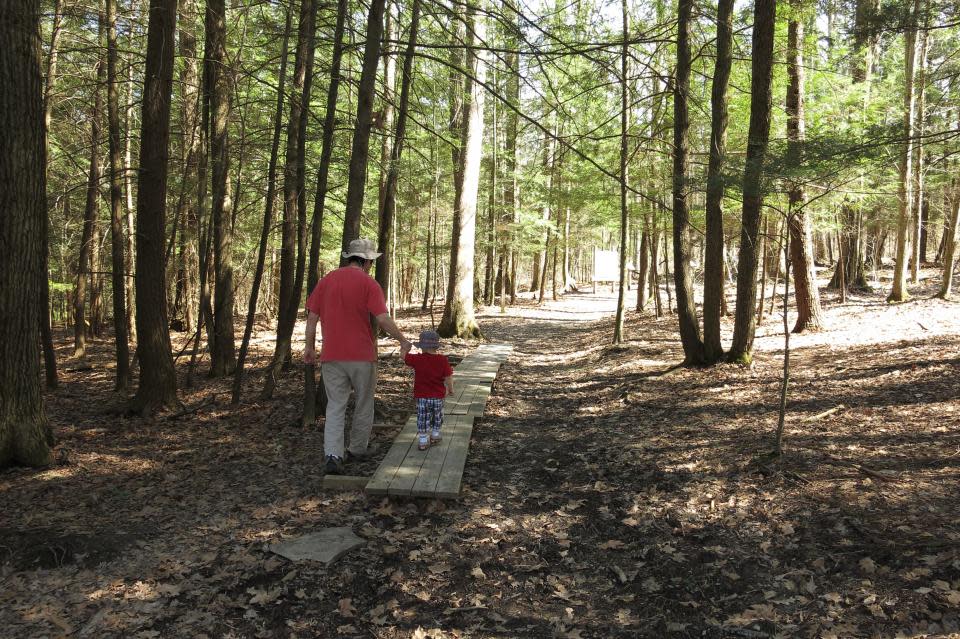 Family at Spencer Crest Nature Center
Take a day over your long weekend to explore the art, history, and culture that can be found in many forms all over the region. Through museums and tours get a sense of the great things that have happened, and are happening here in Corning and the Southern Finger Lakes. Step back in time and take a tour at Pleasant Valley Wine Company, US Bonded Winery #1, and discover magnificent stone winery buildings dating back to the 1860's. Learn about the vast and industry changing stories that happened within the walls of these historic buildings. While on the topic of history visit Heritage Village of the Southern Finger Lakes and find out what life was like in the Finger Lakes in the 1800's from a working blacksmith shop, to an inn and one room school house the village shows many aspects of what life was like.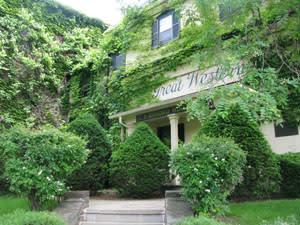 Pleasant Valley Wine Company
For the art lovers in your life be sure to check out The Rockwell Museum, a Smithsonian Affiliate, to view a beautiful collection of art about America. Celebrating their 40th year this year means new and exciting things for the museum that you will have to stop by and see for yourself. It would be remiss to not mention the World famous Corning Museum of Glass when talking about amazing art. At this captivating museum you can find almost anything you could imagine and things you would never believe made out of glass. Watch a hot glass show and then try your hand at glassmaking yourself in their studio. There are always new and exciting things happening in our museums whether it be new collections or updates and refreshers so make sure to check them out.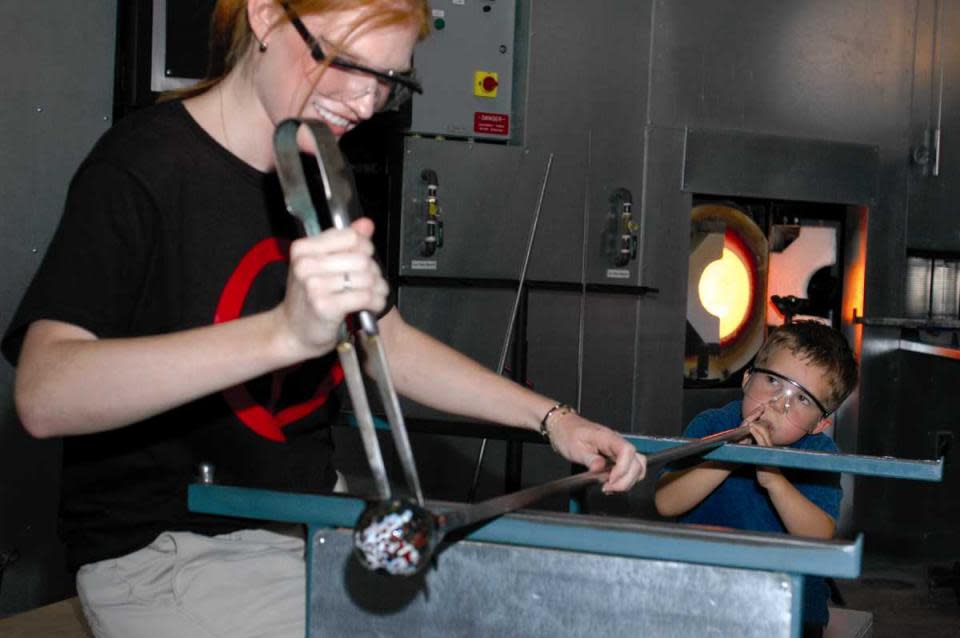 Glassblowing at The Studio at Corning Museum of Glass
These are just a few of the endless opportunities for a great time during your long Memorial Day weekend. These weekends don't come along often in the year, so take advantage of the time while you can. We can't wait to see you!