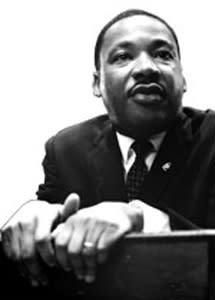 Martin Luther King, Jr.
Martin Luther King, Jr. had a dream. He dreamed that "one day this nation will rise up and live out the true meaning of its creed: 'We hold these truths to be self-evident: that all men are created equal.'" He was a pioneer, a revolutionary - and a martyr. He died in pursuit of that very dream. Even today, 45 years after King's assassination, we remember and celebrate his remarkable strides to create racial equality. Several businesses in Corning & the Finger Lakes are holding special events and even art exhibits in honor of Martin Luther King, Jr.
The Radisson Hotel Corning will hold a Martin Luther King Breakfast Celebration on Saturday, January 19 from 9 a.m. - 12 p.m. The event is sponsored by the Elmira Corning Branch of the National Association for the Advancement of Colored People and the Black Technology Network of Corning Inc. This year's theme is "The Messenger, Message and Methods: It is 2013 - What Has Happened to the Dream?" Rev. Nathaniel Wright, pastor of Calvary Baptist Church in Ithaca will tackle this subject in his keynote address. The donation for this event is $15 for adults, $7.50 for youths ages 5 to 12 and free for those 4 and younger.
171 Cedar Arts Center in Corning always holds a series of events in honor of Martin Luther King, Jr. This year, their "Making Real the Dream" celebration kicks off with an art exhibit opening in the Houghton Gallery of 171 Cedar Arts. "Inequality" runs January 11 - February 8, with a reception on Friday, January 18 at 5 p.m.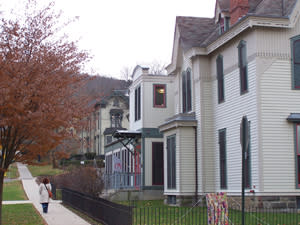 171 Cedar Arts Center, Corning
"Fifty years after Martin Luther King's famous speech, the United States continues to grapple with issues of in/equality relating to race and ethnic background, gender, sexual identity, age, religion, physical and mental ability, education, profession, body size, and more," reads the exhibit description. "As a nation, we are not united on what constitutes equality, much less how to achieve it. This exhibit will feature artwork that examines these issues from a variety of perspectives." Twelve artists will be represented, many from the local region.
During the exhibit reception on January 18, there will be a community read and book giveaway, as part of this year's Festival of Women in the Arts' collaboration between 171 Cedar Arts and the Southeast Steuben County Library. In honor of Black History Month and Women's History Month, the book chosen for the community read is Their Eyes Were Watching God by Zora Neale Hurston. The book follows the life of Janie Crawford, a girl of mixed black and white heritage around the turn of the century.
On January 20, the Martin Luther King celebration continues at 171 Cedar Arts with a performance entitled "Warriors Don't Cry." A one-woman performance adapted from a memoir of the same name, recounts the story of one of the "Little Rock Nine." Fifteen-year-old Melba Pattillo of Little Rock, Arkansas endures violence and discrimination as she and eight other African-American students integrate Central High School in 1957. The performance free performance begins at 3 p.m. It is recommended to reserve seats in advance, as space may be limited on the day of the performance. Call 607-936-4647 to make your reservation.
Schools close in honor of Martin Luther King, Jr. on Monday, January 21. 171 Cedar Arts will have a day program for youth from 9 a.m. - 3 p.m., and 3 p.m. - 5 p.m., during which time children ages 8-14 will enjoy workshops designed to celebrate how individuality enriches the community. Activities will be $15 per participant, per session.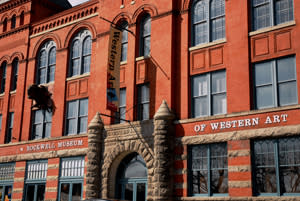 Rockwell Museum of Western Art
While not specifically for Martin Luther King, Jr. Day, the Rockwell Museum of Western Art will be opening a special exhibit that is very fitting in theme. On January 17, the museum will host an opening reception to celebrate the "Harmony Among Our People" exhibit completed by Corning-Painted Post Area School District students.
"The art projects in 'Harmony Among Our People' address ways in which each of us can work and live in harmony with others and practice kindness toward others," said Brett Smith, Administrative Assistant of Marketing & Events for the Rockwell. "With bullying and violence on the rise in our society, it is crucial that children are mentored in ethical behavior."
The exhibit was created by fourth-grade students, and consists of paintings, sculptures, pottery and crafts. Iroquois (Haudenosaunee) art and culture inspired the artwork featured in the exhibit. The event will take place from 6:30-7:30 p.m., and is free and open to the public.
This year, make sure you take the time to observe Martin Luther King, Jr. Day. It's not just another day off of school or work. Attend one of these great events, or explore one of these meaningful art exhibits. Help keep the dream alive.