Although the Holidays may seem like they are still in the distant future they are coming quickly, and it's time to start your holiday shopping. Corning and the Southern Finger Lakes is home to charming small-town shops and locally owned business that line their shelves with unique gifts that your loved ones will cherish. Support local businesses, and buy locally made this holiday season.
With an abundance of wineries, breweries, and distilleries in the Finger Lakes there are plenty of options to choose from for the craft beverage lover in your life. Pick up a bottle of Riesling from Heron Hill Winery, or Sweet Walter from Bully Hill Vineyards. Grab a bottle of QKA Kismet Vodka from Krooked Tusker Distillery. The craft beverage possibilities are endless, and all made in Corning and the Southern Finger Lakes.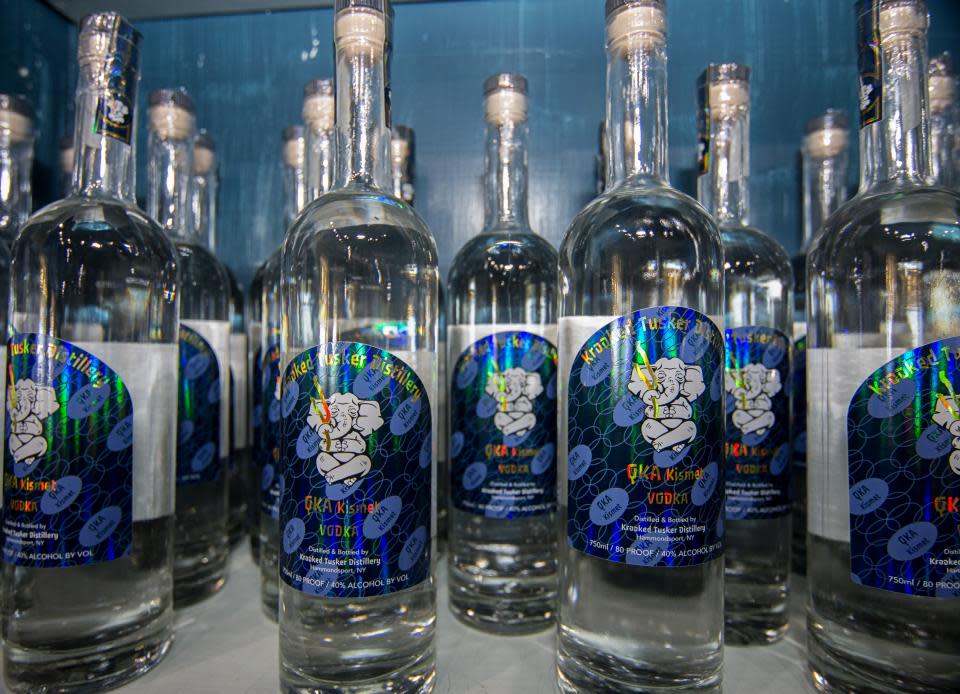 Vodka from Krooked Tusker Distillery courtesy of Stu Gallagher
America's Crystal City is magical at Christmas time. The streets are lined with twinkling lights, the snow lined sidewalks, and families and friends are enjoying time together shopping and dining on Market Street. In one spot on the street though there is a different kind of magic happening inside of a fire. Vitrix Hot Glass Studio is creating glass pieces that would make the perfect gift. With such a large variety you'll find a snowman with a personality that is just right for the special person in your life. Create your own special gift at The Studio at the Corning Museum of Glass. In addition to the long list of pieces guests can make, there are special seasonal pieces for visiting artists can create. Blow your own snowman or Christmas tree ornament, or create a snowman pendant with flameworking. A handmade glass piece is a sentimental gift any parent or grandparent would treasure.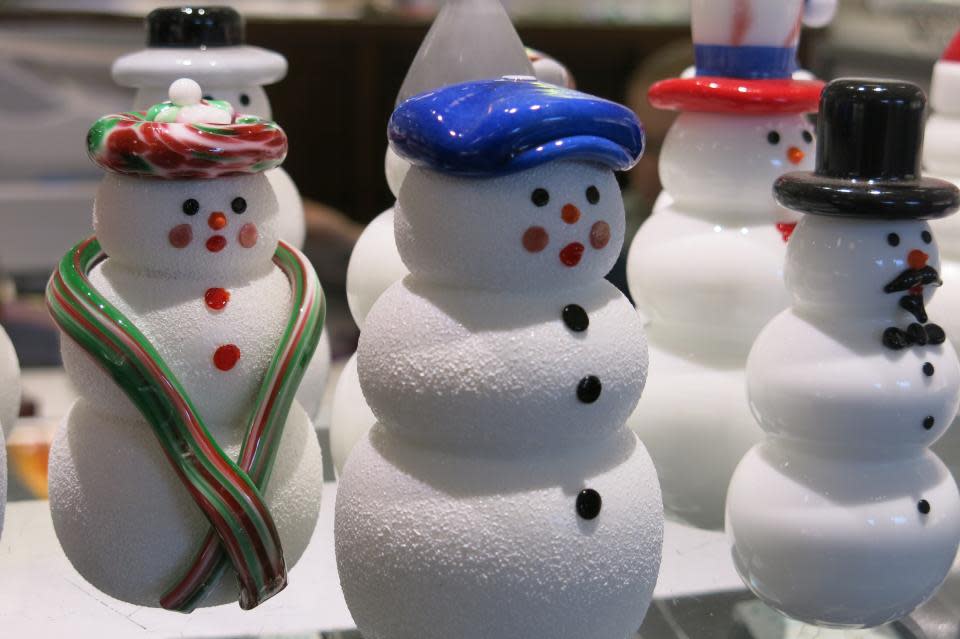 Vitrix Snowmen
To give a gift that can be both used and admired look to one of the many potters in Corning and the Southern Finger Lakes. Find pieces like decorative art, cooking ware, or jewelry at pottery studios and shops through the region. Just a few places worth checking out 2 Crocked Pots, Betelgeuse Pottery, or Sommerville Pottery.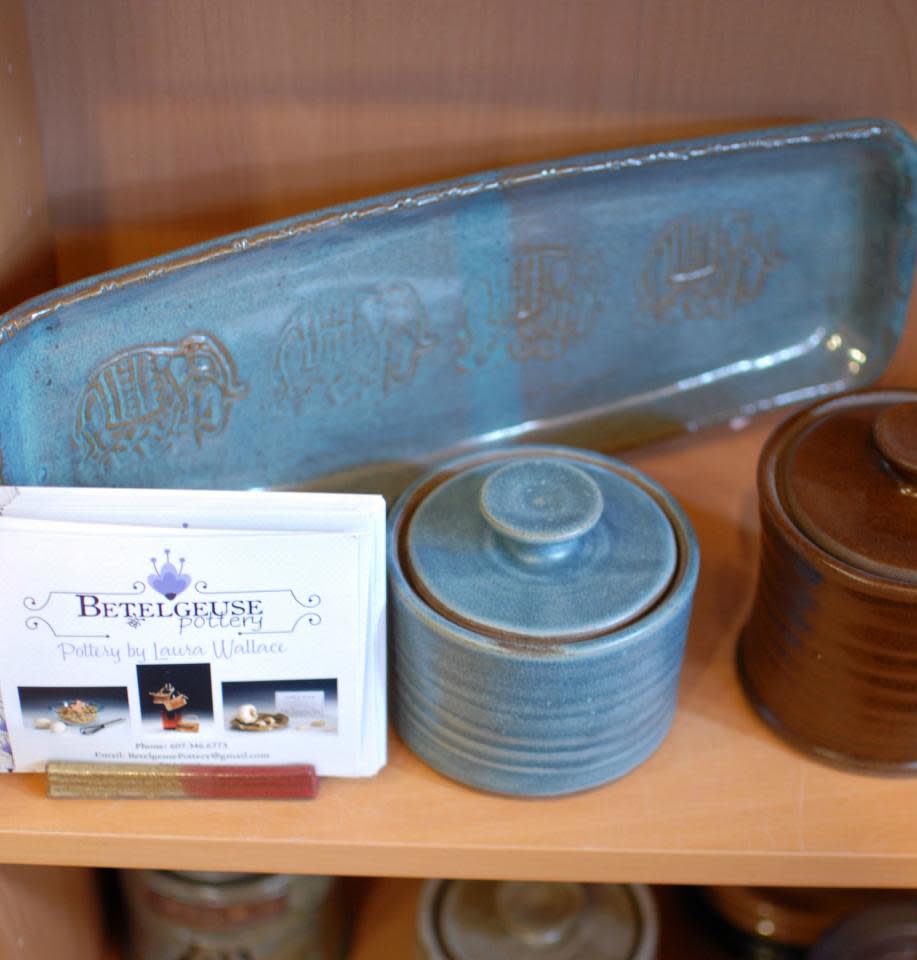 Betelgeuse Pottery
Shopping for the perfect gift can make you hungry. Stop into The Source for lunch where they are making delicious wraps, salads, smoothies, and more from locally source ingredients. While you're there search their gift shop for locally made goodies like chocolates, sauces, décor, and household items.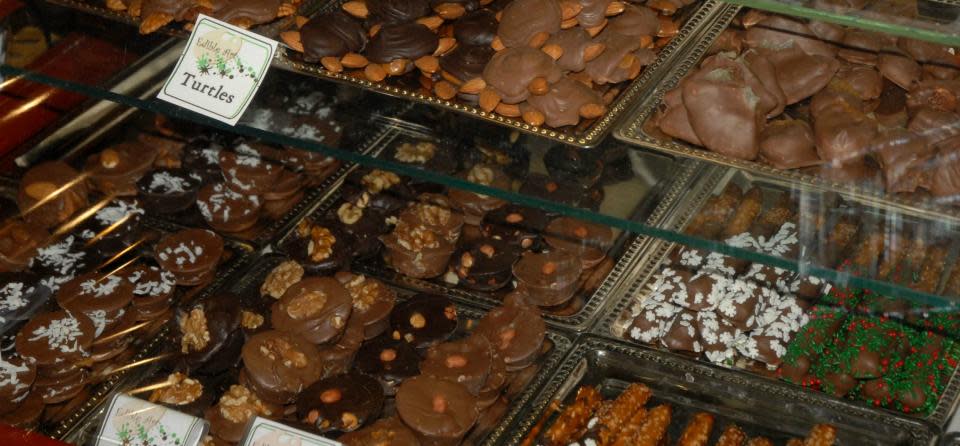 Chocolates at The Source
When you're out doing you're shopping don't forget to support local, small businesses on Small Business Saturday, Saturday, November 25th!
Whatever gifts you give this holiday season are sure to be wonderful, but there is an added touch of something special when you shop small and buy locally made this holiday season in Corning and the Southern Finger Lakes.