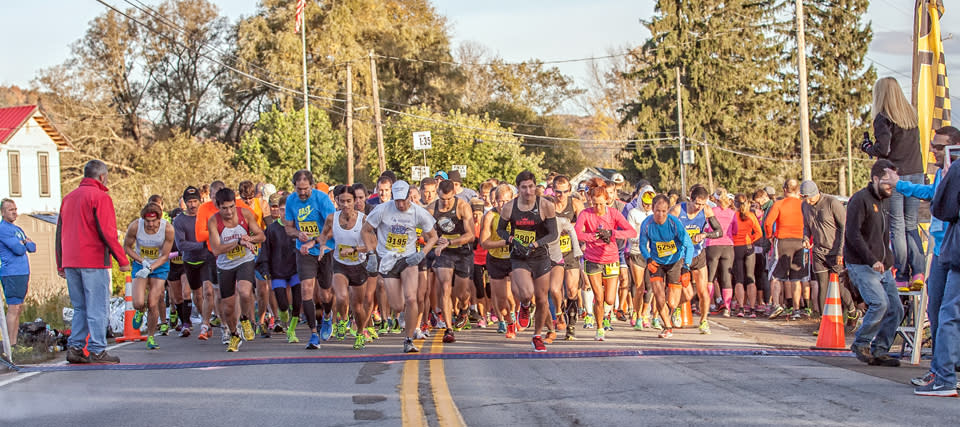 2014 Wineglass Half Marathon courtesy of The Wineglass Marathon
On October 4th 2015, not long after dawn arrives, over 6,000 runners from around the world will take part in the 34th Annual Wineglass Marathon race day, with about 3,300 of those runners competing in the 5th Annual Wineglass Half Marathon.
For a number of half-marathoners, including local television reporter Logan Wilson, the race will mark the first time they've run that far – a half marathon being 13.1 miles, a full marathon coming in at 26.2 miles.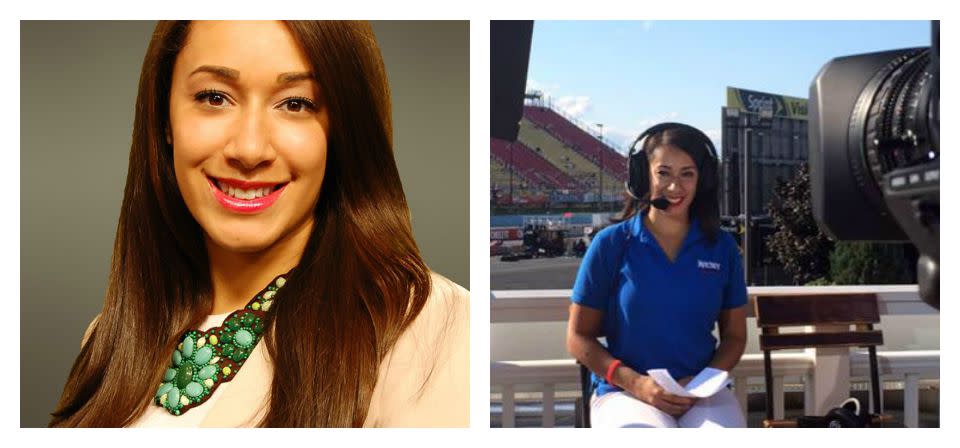 Logan Wilson - WENY TV
Logan is a Philly girl. She grew up there and went to college at Temple before getting a job as a Reporter at WENY TV in Horseheads. She comes from an athletic family. Her dad played college basketball and has been coaching the varsity team at her old high school for years. Her mom turned down a chance as an Olympic racquetball player to go to college. Her dad's dad had been picked up by the Philadelphia Phillies, but had to give up playing ball after an accident affected his vision. Her younger brother currently plays college basketball. And her uncle owns an Olympic Track Club. You get the picture. Logan grew up surrounded by sports.
She also grew up a huge fan of the US National Team and played high school soccer herself. She loved it. But, unlike the rest of her family, she sort of burned out. By the end of her junior year, she was over it - the playing, that is. She's still a faithful fan.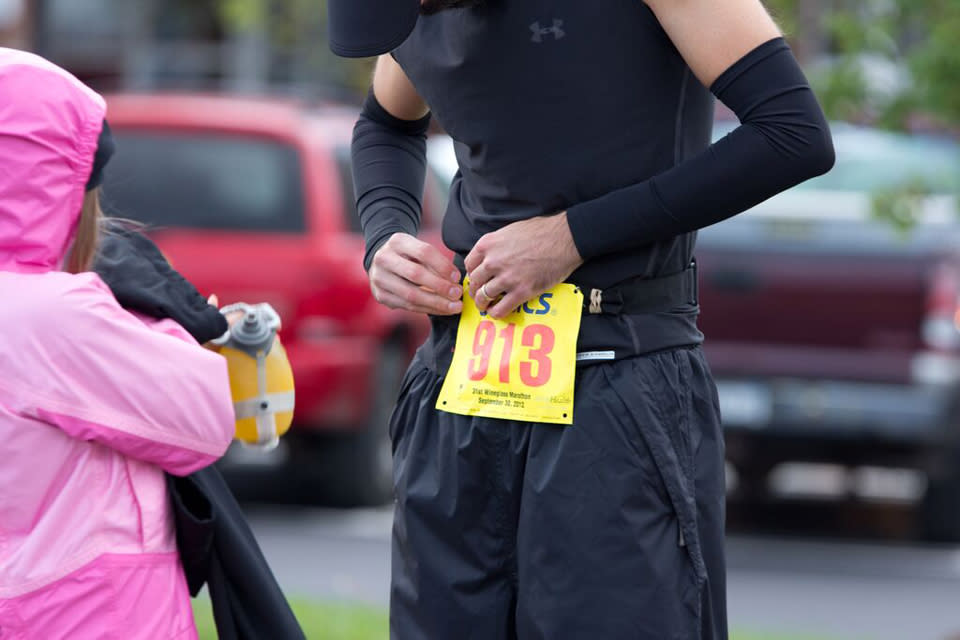 2012 Wineglass Marathon courtesy of The Wineglass Marathon
Despite all that inherited athleticism, Logan will be the first to tell you she's never been a runner. She doesn't even consider herself a runner now, though she's been running three or more days a week for months now, training for her first half marathon.
"I've been doing a Susan G. Komen Race-for-the-Cure 5K ever since I was a kid," she said. But there's some walking involved in that. It's a family thing: a Mother's Day tradition.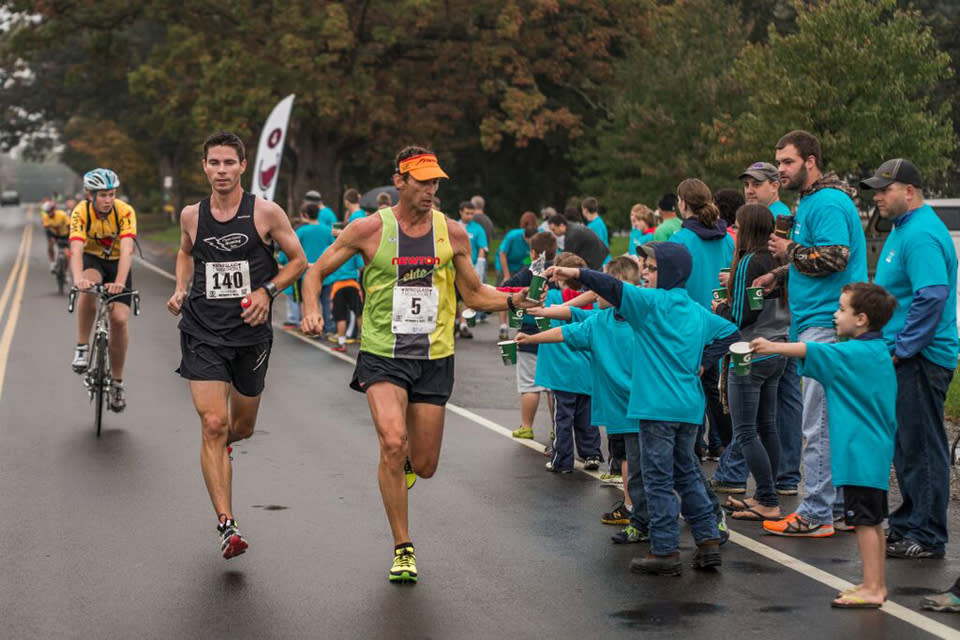 2014 Wineglass Marathon courtesy of AD Wheeler
Although she's not a "runner," per se, she has had running a marathon on her bucket list for years. After starting her job at WENY last October, not long after the 33rd Wineglass Marathon was in the books, and after learning about how wonderful the event is, she decided to give the half marathon a shot.
"I can work out," she says. "But to run 5 miles is not as easy as it looks." Her training has mostly consisted of running 2-3 miles a couple mornings during the week, before she has to get ready for work reporting the daily news. "I'll do the longer 4-5 mile runs on the weekends," she adds.
I would use the phrase "back in her youth" only Logan is still rather young - still being in her early twenties after all - so let's just say, back she was playing sports as a kid, her family couldn't come watch her. She couldn't stand it, even if they were encouraging her, yelling out things like, "go, honey."
But that's the thing about getting older - sometimes the things we avoided as kids are things we embrace later on.

2014 Wineglass Half Marathon courtesy of The Wineglass Marathon
This year, when Logan hits the pavement for her first half marathon, her mom, dad, and step-mom will all be running with her. Well, when she alludes to this a little competitive spark flashes in corner of her eyes. Her family will be entered in the half marathon, too, but she expects to be waiting for them at the finish line.
Over the past few months, Logan has been chronicling The Road to the Wineglass for work - posting a new video every Friday with facts, interviews, and fascinating information about the Wineglass Marathon which has grown from a small local race with 250 runners in 1982 to one of the country's top Destination Marathons and the "10th Best Marathon in the World" according to The Active Times.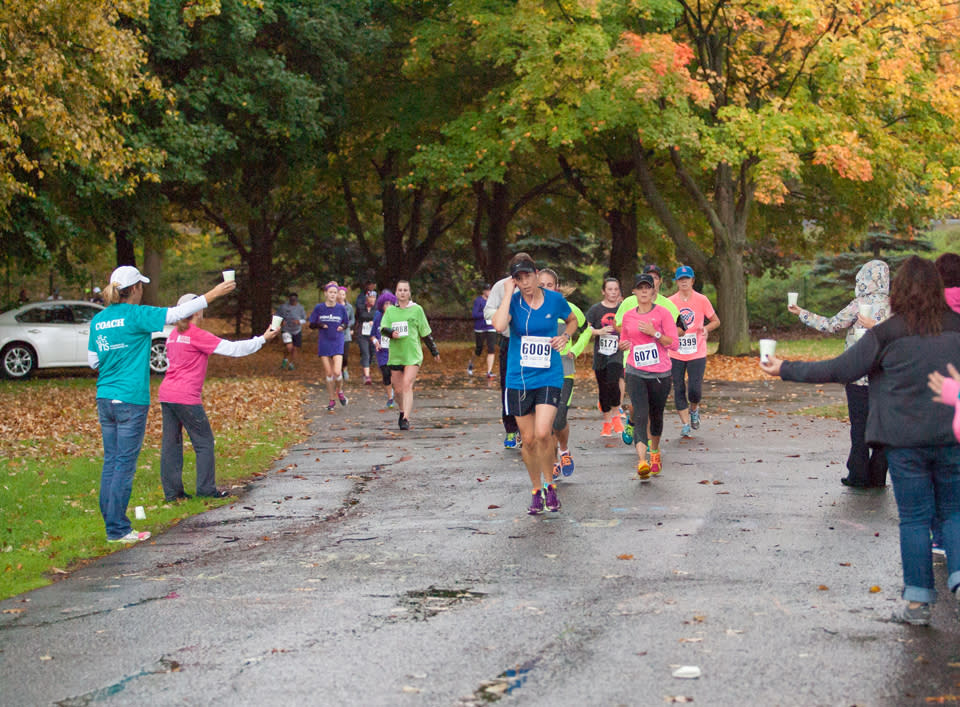 2014 Wineglass Marathon courtesy of AD Wheeler
The race is a favorite Boston Marathon Qualifier for many runners and this year will also be an Olympic Qualifier.
Add the spectacular scenery, the chance to visit the world-renowned Corning Museum of Glass, and all the fun festivities that have become part of this wonderful event, and you're talking one awesome weekend if you're a runner.
One of Logan's favorite things to come out of doing the video series is meeting so many runners and learning their stories. She's enjoyed striking up relationships, like the one she has with Dave Morgan from Athens, PA, and his partner, Mary Wenck, who check in regularly to see how her training is going.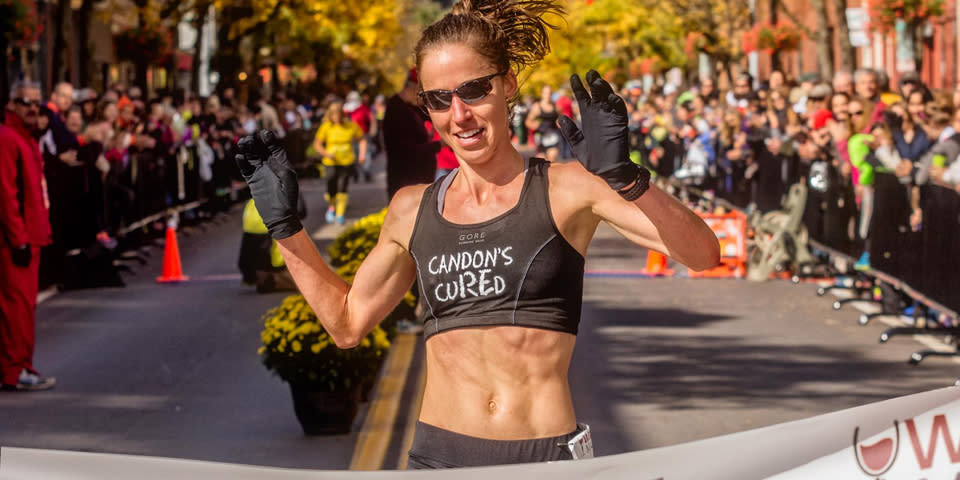 Morgan Burrows Wins the 2014 Wineglass Marathon courtesy of AD Wheeler
For many of the runners out there, including 2014 Wineglass Marathon Winner Morgan Burrows, participating in the race is about more than feeding their passion for running. They also run, as much if not more so, for a cause.
"I'd like to run for a cause, too" says Logan with a smile. "There are so many cool stories about why people run it. So many wonderful people."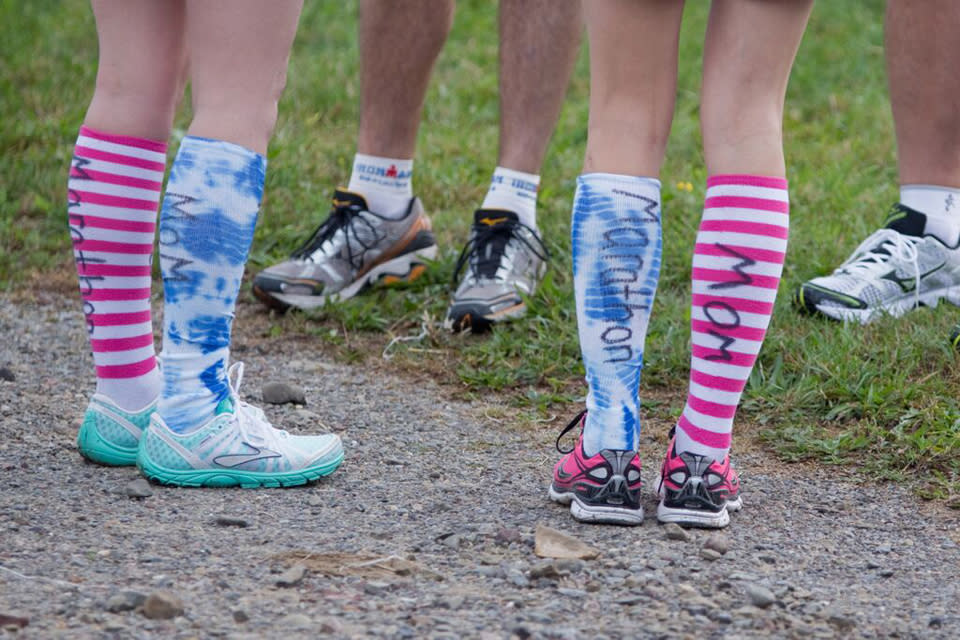 2012 Wineglass Marathon courtesy of The Wineglass Marathon
For Logan, running the 2015 Wineglass Half Marathon isn't just a chance to check something off the bucket list. And it's not about the "joy" of running. For her, it seems to have become, perhaps even unexpectedly, a chance to be part of something larger.
And all of those are wonderful reasons to lace up the shoes and go.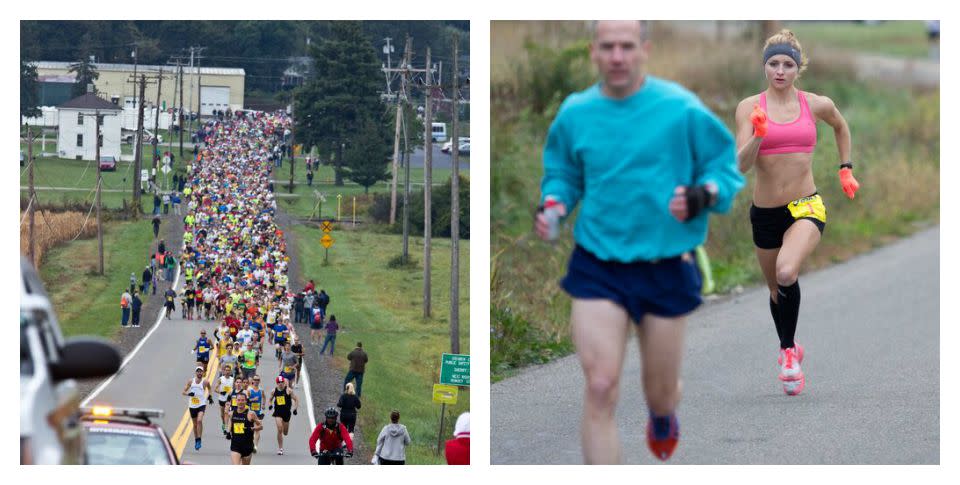 2012 Wineglass Marathon courtesy of The Wineglass Marathon
Of course, even if you're not into running yourself, there's something about being along the course or standing at the finish line cheering the runners on that is quite exhilarating.
This year, I will be at the finish line with race Emcee Craig Flint, Logan's colleague at WENY TV, cheering on each and every runner as they cross that line. But I'll be sure to save a big WOOHOO, WAY TO GO, for Logan. And for being part of something larger!