For those of us lucky enough to call Corning and the Southern Finger Lakes home we know just how thankful we should be for all of the great things we have here. From the beautiful scenery, quaint towns, unique shops, and dining for both the laid-back and those seeking a more elegant experience. We have homey bed and breakfasts, welcoming hotels, diverse museums, and countless experiences to be had. We love our home so much, and we would love to share it with you. In Corning in the Southern Finger Lakes you are always welcome and what better way to feel right at home on vacation than to stay in one of our warm, welcoming Bed and Breakfasts or Inns. The friendly proprietors are ready to welcome you with open arms to be a part of our family for however long you are staying with us.
If you want that picturesque small town feel stay at the Blushing Rose B&B. They do whatever they can to make you feel right at home with their complimentary treats upon arrival and departure, a delicious breakfasts to start your day, and a hospitality room that offers space to mingle with other guests and kick back and enjoy an exceptional glass of wine from one of our local wineries. Your stay at the Blushing Rose B&B will have you entering as strangers and leaving as friends.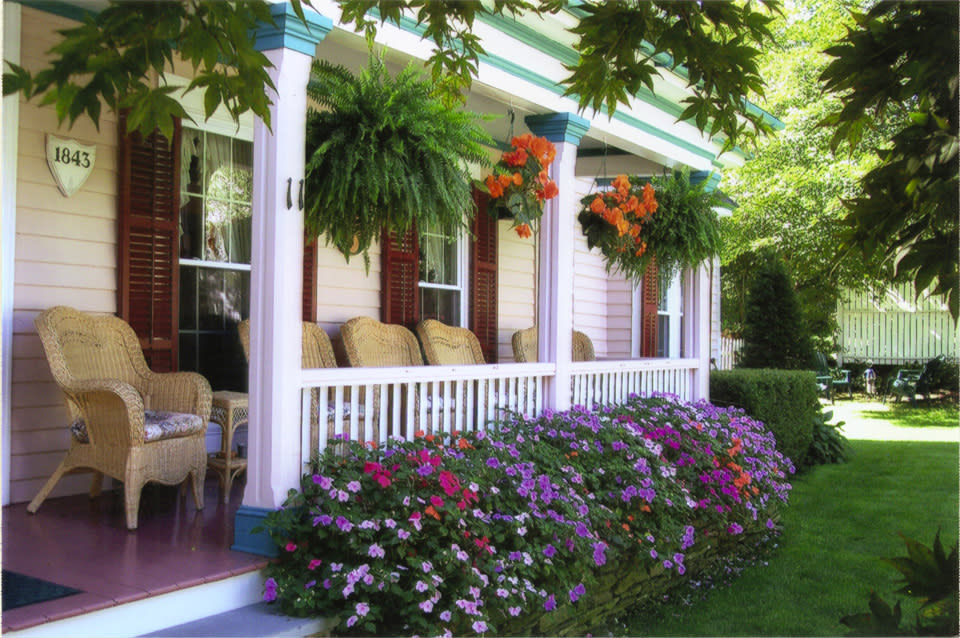 Blushing Rose B&B
Stay at the Black Sheep Inn & Spa, an historic Octagon house restored with style and charm. This charismatic Inn is so much more than a place to rest your head. Their comfortable guest rooms will be a saving grace after a day of shopping and museums. Treat yourself to a relaxing massage available at the Black Sheep. The Studio at the Octagon is always working on new and creative things from recycled and repurposed materials. To see what's happening stop in everyday in the evening to see what they are currently working on and what they have finished. You may even get the opportunity to lend a hand in an ongoing project. Pick up something to remember your stay at their Mercantile. The Black Sheep Inn is dedicated to using local and fresh produce when it comes to their cooking, and this means delicious farm-to-table breakfasts for their guests. The Black Sheep Inn & Spa is the perfect place for that home away from home feel.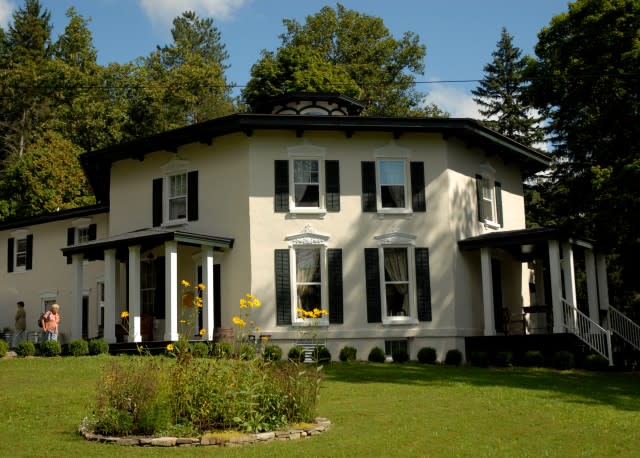 Black Sheep Inn & Spa
Experience the charm of a Victorian Bed and Breakfast at Rosewood Inn B&B. This historic house, built in 1855, captures the true essence of what a B&B is. Start your day off right with breakfast in the antique paneled Victorian dining room. Spend your day in Corning exploring the shops, museums, and restaurants many just a short walk away. After a long, fun-filled day return to Rosewood Inn and enjoy lemonade on the porch in the Summer, and tea and cookies by the fire in the Winter. Stay in one of their seven unique rooms for a great nights rest giving you the energy to go out and spend your day in Corning and the Southern Finger Lakes.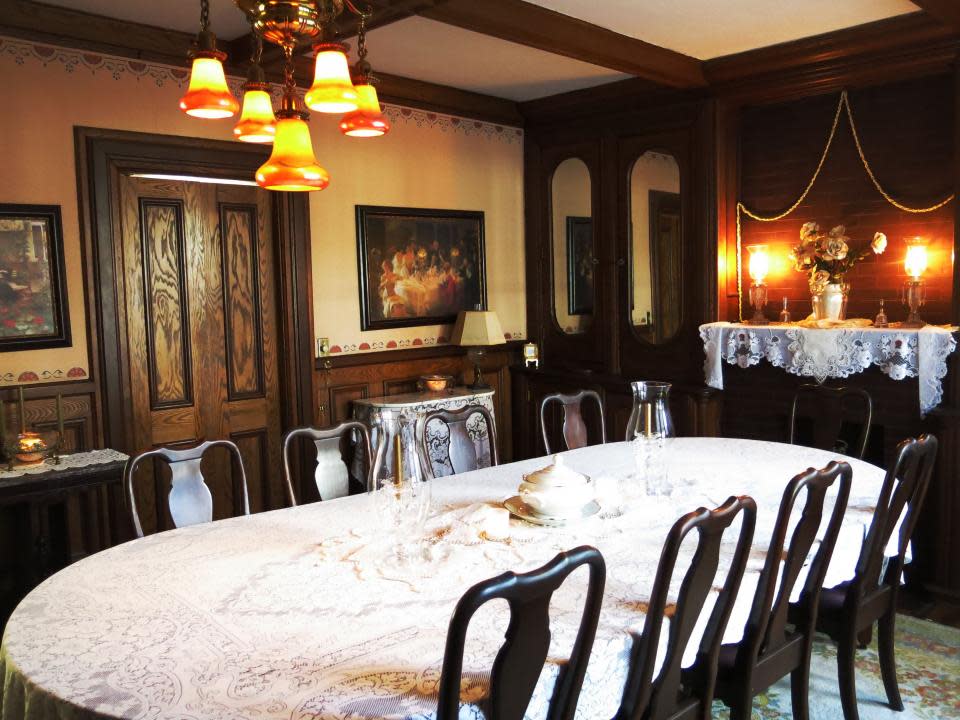 Dining Room at Rosewood Inn B&B
Nestled in the woods overlooking the Chemung River Valley, Villa Bernese Bed and Breakfast is the perfect place for a quiet and relaxing getaway. You'll be just a short drive away from some of the top wineries, breweries, museums, and shopping the region has to offer. For the days you just want to sit back and relax you can enjoy the scenic view lounging on one of their porches, or balconies. Take a walk on one of their trails through the woods surrounding the villa. The hospitality and serene setting makes for the perfect getaway.
Villa Bernese Bed and Breakfast
Wherever you choose to stay when you visit Corning and the Southern Finger Lakes just know you will be welcomed like one of our own to this beautiful place we call home. We can't wait to see you!