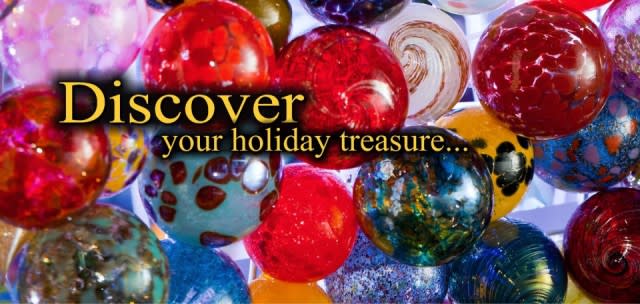 Tiffany & Treasures Trail
You don't need me to tell you, it's crunch time when it comes to holiday shopping. We're in the final two weeks before Christmas, and hopefully you've made a dent in your shopping list. I certainly need to step up my game. Something I strive to do is purchase unique gifts for everyone on my list - however, therein lies my biggest challenge. It's tricky to come up with something special that a loved one can truly appreciate. These days, we all have too much clutter, and I try not to add to it.
I love giving experiences, and we talked last week about a great way to treat your loved ones to a special Winter in Wine Country package. But I also love sharing something made in the Finger Lakes with friends and family. Sure, I give all kinds of wine from some of my very favorite Keuka Lake wineries, but I also love sharing art with people.
Shopping at the Rockwell Museum of Western Art
Here in Corning & the Southern Finger Lakes, we have so many talented artists who work in a variety of mediums, from glass and ceramics to pottery and paint. One of the easiest (and most fun!) ways to shop for holiday treasures is to follow the Tiffany & Treasures Trail that takes you throughout Steuben County.
It's a fun process. You'll get to visit all these wonderful museums, galleries, and studios, while checking people off your list! You'll find yourself at The Corning Museum of Glass, browsing the collection, then exploring the massive GlassMarket, which has fabulous deals during the holidays. Make sure to check out lots of glass shops on Market Street, as well as Hands-On Glass for more gift ideas. You could even give the gift of a glassmaking experience!
When you follow the Tiffany & Treasures Trail, you'll also find Western art treasures at the Rockwell Museum of Western Art. Shop for beautiful turquoise jewelry and native crafts. Make sure to check out the holiday vintage toy display while you're there!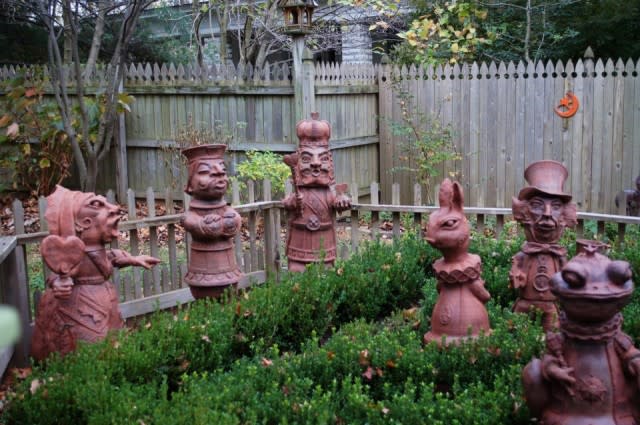 Goff Creek Pottery
Corning & the Southern Finger Lakes is recognized internationally for its amazing glass - and the artists who create the pieces. However, there's more to our story when it comes to fire arts. We have an amazing collection of potters that create beautiful, intricate pieces that will surely delight anyone on your shopping list. Visit Goff Creek Pottery and pick out a handmade, frost-proof garden piece for someone who enjoys the great outdoors. Find everything from flower pots and bird houses to large lawn chess sets and toad houses!
Sommerville Pottery is a working studio that's open to the public. Monica and Ray Sommerville have been making functional stoneware pottery for more than 30 years. Select from a wide variety of gifts, or even give someone a hand-building and beginning wheel-throwing class!
Who says holiday shopping can't be any fun? Find special gifts your friends and family members will treasure while spending a day - or a few - exploring the fire arts of Corning & the Southern Finger Lakes. Check out all the stops along the Tiffany & Treasures Trail here. Make sure to request a brochure from our office so you can put it in with the gift, and encourage your loved ones to come have as much fun as you did! Make sure to like our Tiffany & Treasures Facebook page for all our latest updates!