Believe it or not it is time to start marking your calendars for upcoming Holiday and Christmas events happening in Corning and the Southern Finger Lakes. Starting in just one week you can start building gingerbread houses, visiting with Santa, and lighting up the towns with twinkling Christmas lights. Celebrate the spirit of Christmas through the whole region at these joyous events!
November 27th
Bring your creativity to Watson Homestead and build your very own gingerbread house at during Homestead for the Holidays from 1-4pm. All materials needed to create your one of a kind Christmas masterpiece will be provided. Meet Susan Franceschi, the "Gingerbread House Lady." Bring the whole family for this classic Christmas activity. The cost is only $35 per house, but make sure to register by November 22nd!
The Parade of Lights and Tree Lighting returns to Corning's Gaffer District starting at 4:30pm. This Holiday favorite kicks off with trees in Centerway Square and Bridge Street lighting up at the same time. New this year Kids activities, 3–4:30pm at the Northern Lights Celebration on Bridge Street before the tree lighting ceremony. After the trees are aglow with their Christmas lights the Parade of Lights will begin on Bridge Street and end on Market Street. Watch as participants lights up the roads and they are covered in dazzling Christmas lights!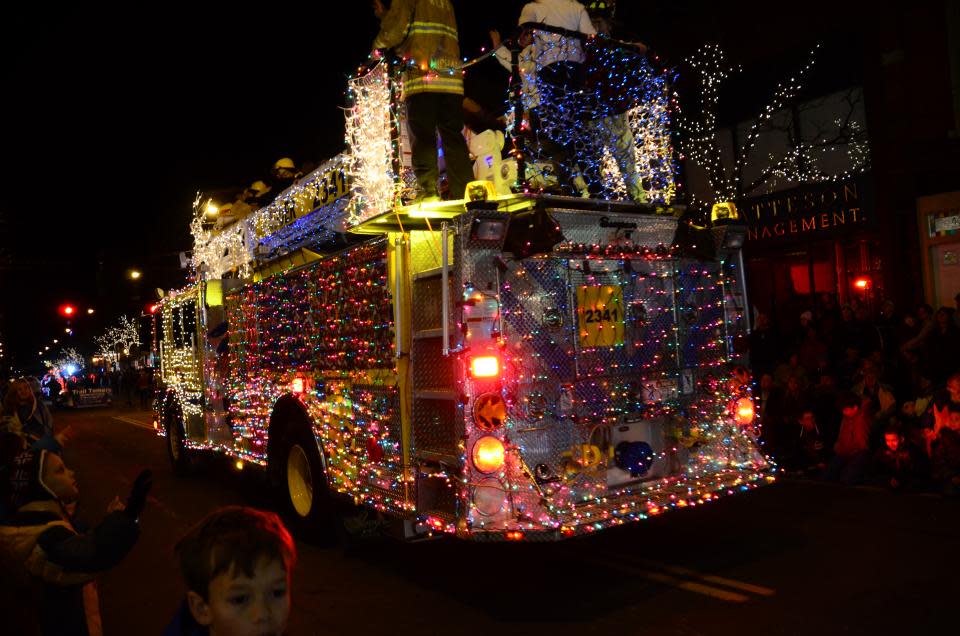 Corning's Gaffer District Parade of Lights
December 1st
The Rockwell Museum is returning with their 2nd annual Gingerbread Invitational. A dozen teams of gingerbread artists will create historic landmarks and architecture in the beloved region surrounding historic Corning, NY. The uniquely crafted houses will be on display from November 22nd through January 3, 2017. Enjoy tasty treats and warm drink as awards are given, guests can even vote for the Community Choice Award. Awards will be given out at 6:00 so stop by and check out the amazing creations!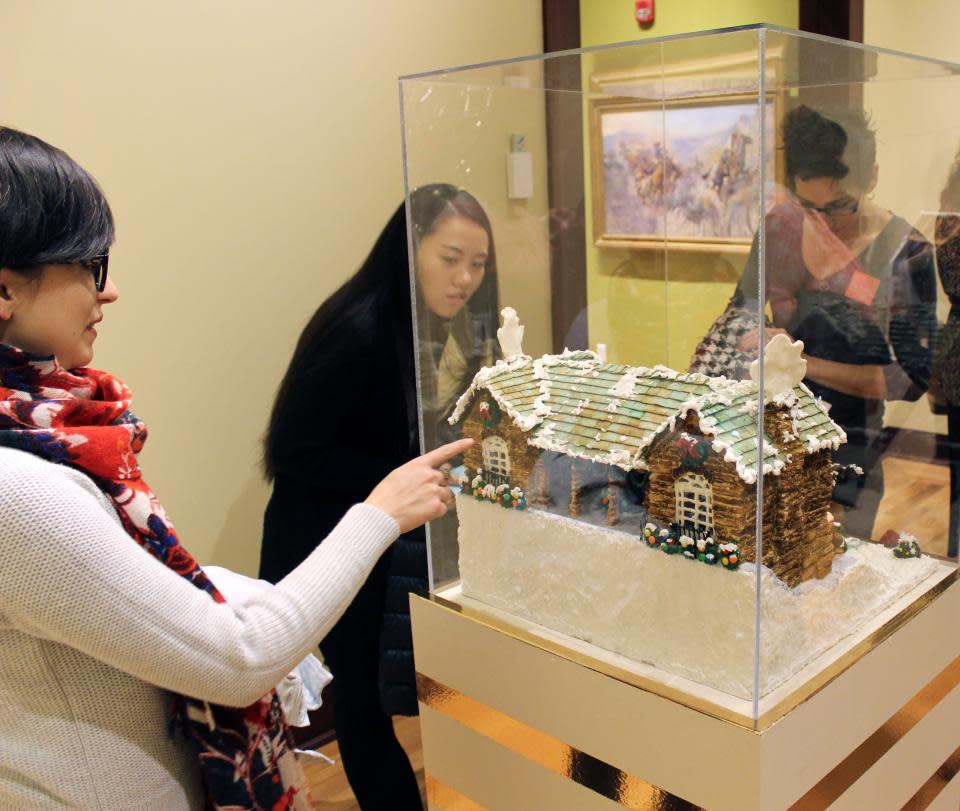 Gingerbread Invitational at the Rockwell Museum
December 2nd
Spirit of Christmas comes to Bath from 5:30-8:00pm. Visit with Santa and Mrs. Claus enjoy Holiday treats, and shop at local craft vendors. View Church Nativity Scenes and there will be plenty of entertainment and live music for everyone to enjoy.
This Holiday Hornell goes Whoville during Holiday Aglow. Join the town as they transform info a Dr. Seuss Wonderland from 3-8pm. Arts and Crafts begin at 3pm on Main St, then catch a free horse and carriage ride starting at 4:30. The magic begins as a Whoville parade strolls through town at 6 followed by the opening of Santa Land. Don't miss this one of a kind Christmas event!
December 3rd
Start the day at the Selfless Elf 5K Run/Walk. Dress in your best cheerful Holiday gear as you run or walk out hunger with the Food Bank of the Southern Tier. The race ends on Market Street, which leads you right into Sparkle.
Sparkle could be described as the pinnacle of the Crystal City Christmas celebrations. It's that picture perfect Christmas event that people look for. Storefronts are decorated to the nines while families are out celebrating the season. There are bell ringers, vendors, carolers, horse and wagon rides, festive food, live reindeer and visits with Santa. All of the things that make the Christmas special and memorable. Enjoy this event from 5-9pm.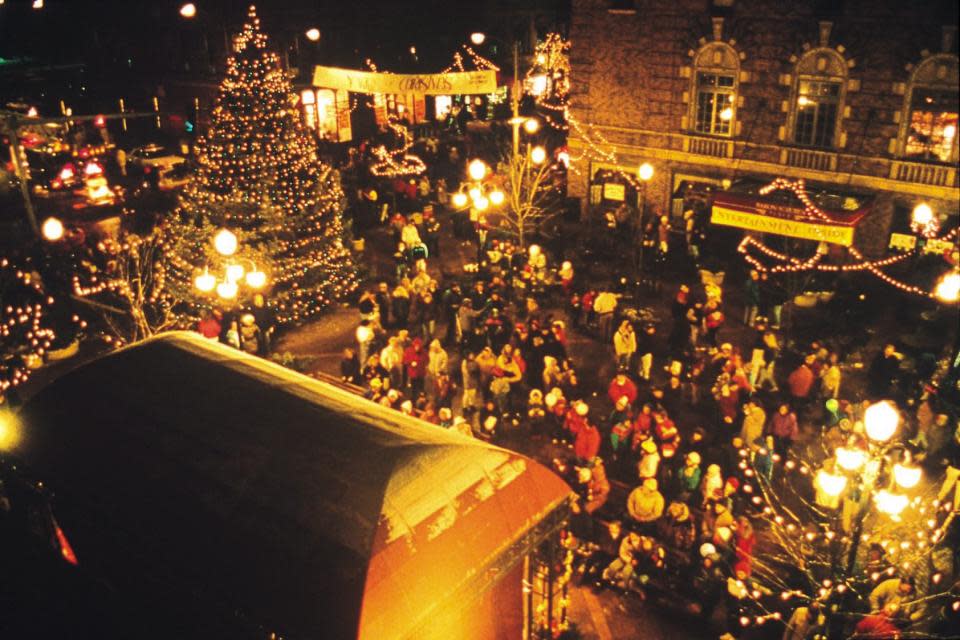 Corning's Sparkle
December 10th
Hammondsport has a small town charm that can't be mistaken. Celebrate an old fashioned Christmas in the Park with Christmas music, food and drinks, story telling, and free wagon rides. Visit with Santa, Mrs. Claus, and their reindeer! An old fashioned Christmas in a charming small town is the perfect way to celebrate the season.
The list doesn't end here though. There are Holiday open houses, visits with Santa, and so much more check out the full events calendar to see all of the Holiday fun happening all season long!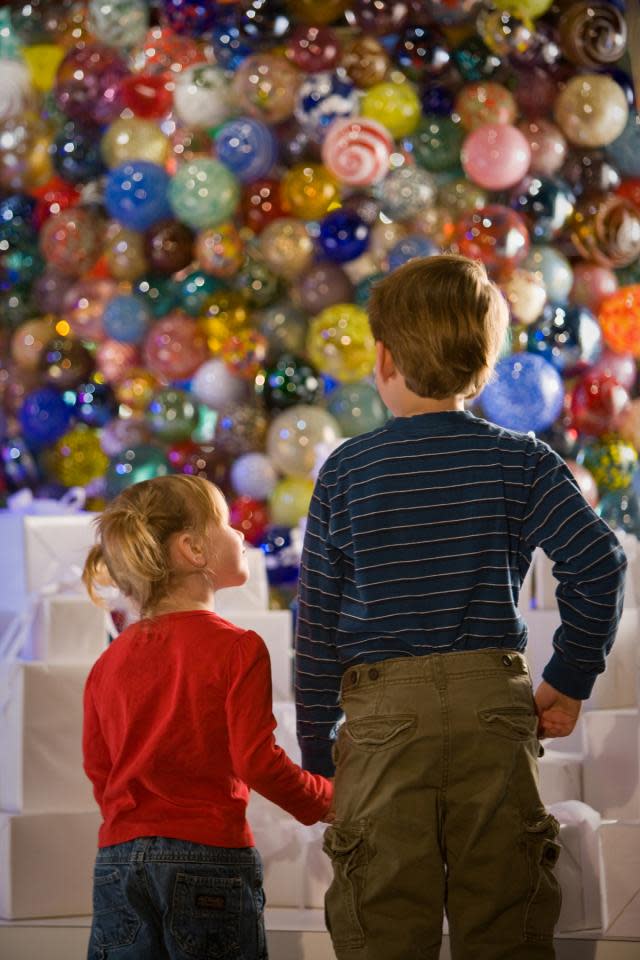 Glass Tree at the Corning Museum of Glass