Best of the Road
Several road trips will be rollin' through town within the next couple of weeks - one to find fun in Corning, the other to discover Hammondsport's cool factor.
Rand McNally: Best of the Road, Corning
It's official! The Rand McNally "Best of the Road" Rally will be visiting Corning within the next several weeks to determine whether it's the "Most Fun" small town in America. When voting for the contest ended May 15, Corning was among the top six contenders in its category, securing it a place in the Road Rally. There were over 650 small towns nominated this year.
The Road Rally will discover fantastic small towns across America and will determine whether they should be placed "on the map" in next year's Rand McNally Road Atlas.
Five Road Rally teams will meet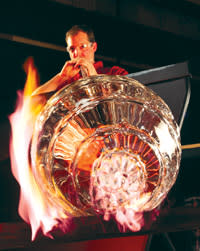 Corning Museum of Glass
in Washington, DC, this Friday (June 15) to find out which category they have been assigned. For example, the "Road Bros" could discover they've been assigned the category "Best for Food," in which case, they'll need to determine their route to visit the six towns nominated in that category. Other categories include Most Beautiful, Most Patriotic, and Friendliest. All teams end in Seattle, Wash., exactly one month from the start date (July 15).
Corning's competitors include Denton, TX; Geneva-on-the-Lake, OH; Santa Claus, Ind; Buena Park, Calif.; and Delray Beach, Fla. It is most likely that the team assigned to the "Most Fun" category will choose to start in Corning, as it is the closest to Washington, DC, however the route is determined by each team. The team will likely arrive in Corning this Friday or Saturday.
Over the four-week period, the Road Rally teams will write blogs and reviews, shoot videos from the road, and post pictures of the small towns they visit, allowing us to come along for the ride. On July 16, the winners will be determined. One team will win $10,000, and one town in each category will receive a spread in next year's Rand McNally Road Atlas. The Travel Channel will be tagging along on this second-annual Road Rally, filming a 1-hour special on the towns that will air at 8 p.m. on July 25.
For more information about the towns and teams, visit Best of the Road's finalist page. Make sure to "like" Best of the Road on Facebook!
"Coolest Road Trip" discovers America's Coolest Small Towns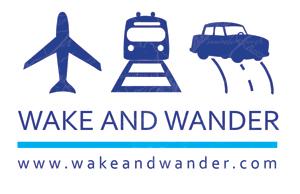 Wake and Wander
The "Coolest Road Trip" kicks off Wednesday, June 20, when blogger Will McGough, of Wake and Wander, hits the road, his atlas guiding him toward his first cool small town. His 13-day, four-town road trip includes visits to Cape May, NJ; Beaufort, NC; Damascus, VA; and Hammondsport, NY. Read the announcement he posted on his blog, Wake and Wander.
In January, Budget Travel pitted ten cool small towns against each other and let voters determine which one was the "coolest." On January 31, after nearly a month of close competition, Budget Travel's website crashed, due to intense voting on the final day. After much deliberation, Budget Travel did the only fair thing, and declared a tie between the top two contenders: Hammondsport, NY, and Beaufort, NC.
Now, the Coolest Road Trip will take McGough in search of the "coolests" in each town. From "Coolest Place to Stay" to "Coolest Outdoor Activity" to "Coolest Keepsake," McGough will experience it all, and give his readers an inside look at the cool factor of each small town. Make sure to follow along on Wake and Wander.
"I feel lucky to be chosen for such a pleasant task," said McGough. "Who wouldn't want to explore the best small towns in America? This trip nicely represents everything that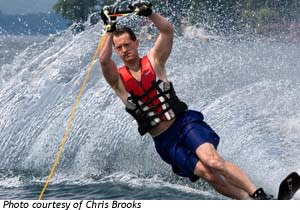 Cool Hammondsport
Wake and Wander stands for: Wake up every morning and find something interesting to do. I look forward to taking in all each town has to offer."
Budget Travel has agreed to write a blog about the Coolest Road Trip before it kicks off, and will then continue to promote it through social media.
"Like" Wake and Wander, as well as Corning and the Finger Lakes, on Facebook to follow along.
McGough will be in Hammondsport from June 28 - July 2, just in time for the Hammondsport Coolest Small Town Celebration on June 30, when he'll drive the Coolest Car in a parade. He will also be attending the 50th Anniversary Celebration of Dr. Frank Vinifera Wine Cellars, New York State's most award-winning winery since 1962. McGough will also visit the Glenn H. Curtiss Museum, taste wine at several wineries, and enjoy a scenic flight over Keuka Lake - all things visitors can do every day!