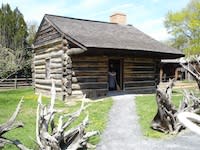 Benjamin Patterson Inn
Here in one of America's Most Fun Small Towns, we strive to make learning an enjoyable activity. On Saturday, September 8, 2012, that's exactly what the Whingblinger Heritage Festival will do! Mixing hands-on activities, with food, entertainment and old-fashioned fun, the Whingblinger is sure to delight kids of all ages and interests - just as the new school year is beginning.
History. It's one of those things that will consume your educational experience. There's something about learning the story of your ancestors that is simply captivating. That's what the 32nd annual Whingblinger Heritage Festival is all about: stepping back in time and discovering all the wonders yesterday. It's a chance to engage, educate, and entertain the public through demonstrations and activities that unearth a different time. It allows people to experience firsthand how past generations went about their daily lives.
Fr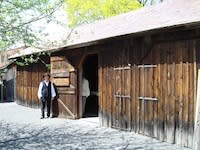 Benjamin Patterson Inn
om 10 a.m. - 4 p.m., enjoy traditional demonstrations, music, food, colonial re-enactors, a country store, flea market, bake sale, a working blacksmith shop, and children's activities. Admission is $3 for adults and $1 for students. Children under 6 years of age are free.
In addition to all those great learning opportunities for kids and parents alike, this year's Whingblinger will place a special emphasis on "fun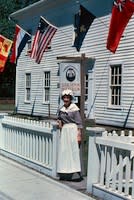 Benjamin Patterson Inn
for the whole family." Saturday will be filled with family activities including make-and-take crafts, old-fashioned games, live animals, and plenty of opportunities for hands-on demonstration. Find great deals at the country store and annual flea market.
While visiting Benjamin Patterson Inn, make sure the see the Tavern or Tap Room where guests once socialized and conducted business. Check out the Wixon Road Log Cabin (circa 1855), that the Mack family built and inhabited in Campbell. Take a tour through the Starr Barn's agriculture exhibit, "The Unvarying Rhythm of the Farmer's Year," and discover the agricultural developments of communities along the upper Chemung River in the 1800s.
Discover fun at the Whingblinger this year! Watch exciting demonstrations, participate in hands-on activities, and learn something new. You'll be glad you did!
Visit our local events page to find out about more great things to do in Corning & the Finger Lakes!