October is a month of all around spooky fun and haunted happenings. The Haunted Hops and Spirits Passport is your passport to limited releases, special tastings, and other special offers along the Southern Finger Lakes Craft Your Adventure Beverage Trail. The passport will get you discounts, free tastings, and access to limited releases the weekend of October 28th-October 31st for just $5! That's not all though, all month long there are releases and events happening you won't want to miss.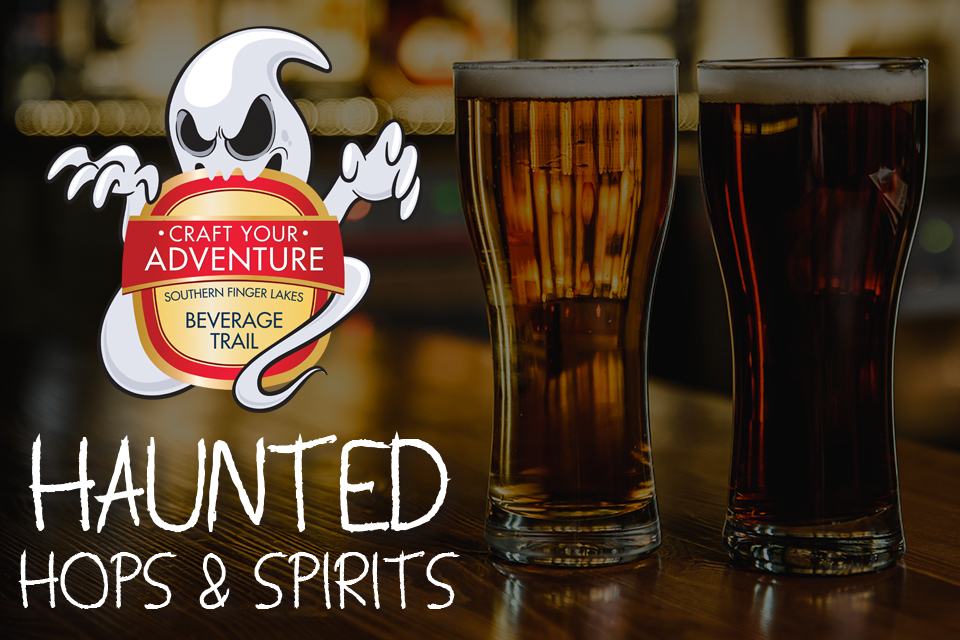 Haunted Hops and Spirits
First, to participate in the Haunted Hops and Spirits Passport weekend, you'll need your passport. Available now for purchase online, or pick it up in one of these locations.
Corning Information Center
Iron Flamingo Brewery
Four Fights Distilling
Finger Lakes Beer Company
Black Sheep Inn
Steuben Brewing Company
LyonSmith Brewing Company
Keep an eye out that weekend on the Craft Your Adventure Facebook page to see if the number on the back of your passport is announced. If you have a "possessed passport" you'll win a handmade glass ghost from Hands-on Glass Studio or other beverage trail swag.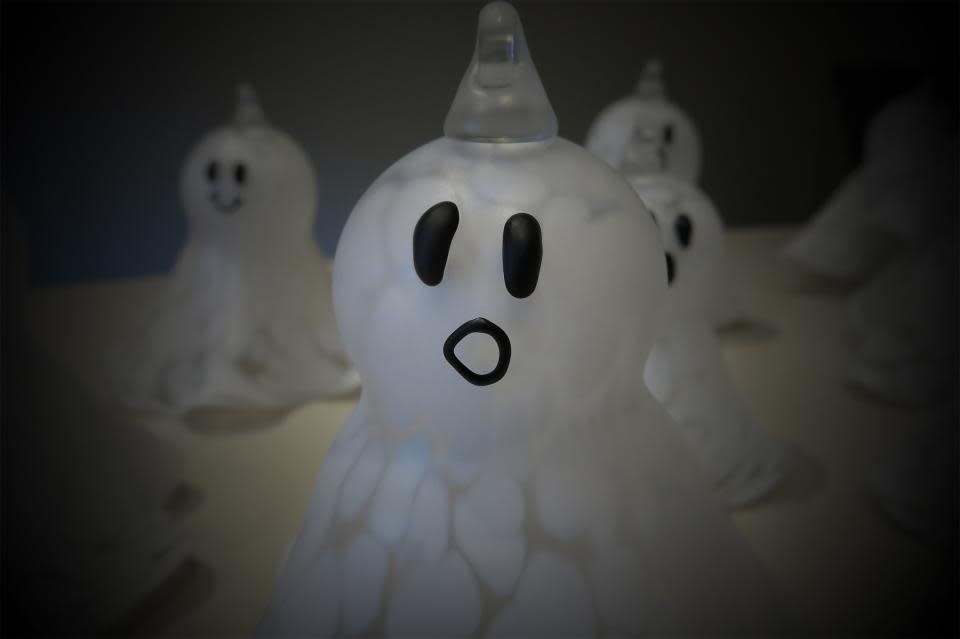 Glass ghost by Hands-on Glass Studio
You can find weekly spooky "spirit" drink specials at Krooked Tusker Distillery throughout October.
On September 30th, Finger Lakes Beer Company is releasing their "Indian Summer" Pumpkin Spiced Ale. Relax on a Fall night with live music and a "medium bodied Pumpkin ale with plenty of your favorite fall spices".
Brewery of Broken Dreams is celebrating Friday the 13th with the release of their Triskaidekaphobia Ale. Brewed this past Jan. 13, this beer with 13 different ingredients has been waiting 10 months for its release. Join them October 13th for the release, and step into the brewery as they brew their next batch.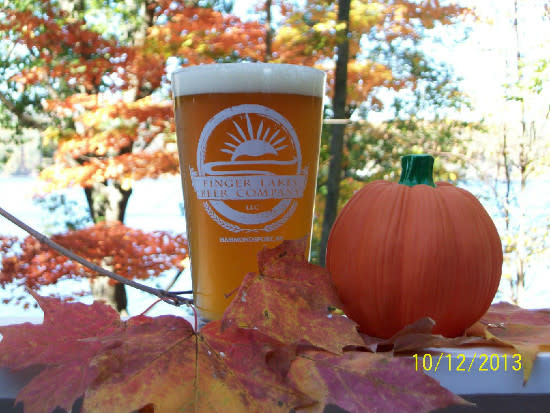 Finger Lakes Beer Company Pumpkin Beer
Say October and most people think Halloween. Celebrate the frighteningly fun holiday at one of the parties along the trail. Four Fights Distilling is holding their 2nd annual Halloween Costume Party Friday, October 27th with music, food, drinks, a costume contest, and of course spirits! Finger Lakes Distilling is hosting the Nightmare on Seneca Halloween Party Saturday, October 28th. Heavily Brewing Company is celebrating with their Blacklight Halloween Party. Participate in the "Stranger Things" costume contest, and try the release of their new beer Stranger Danger, a black IPA. Music, drink specials, and food complete the event on Saturday, October 28th.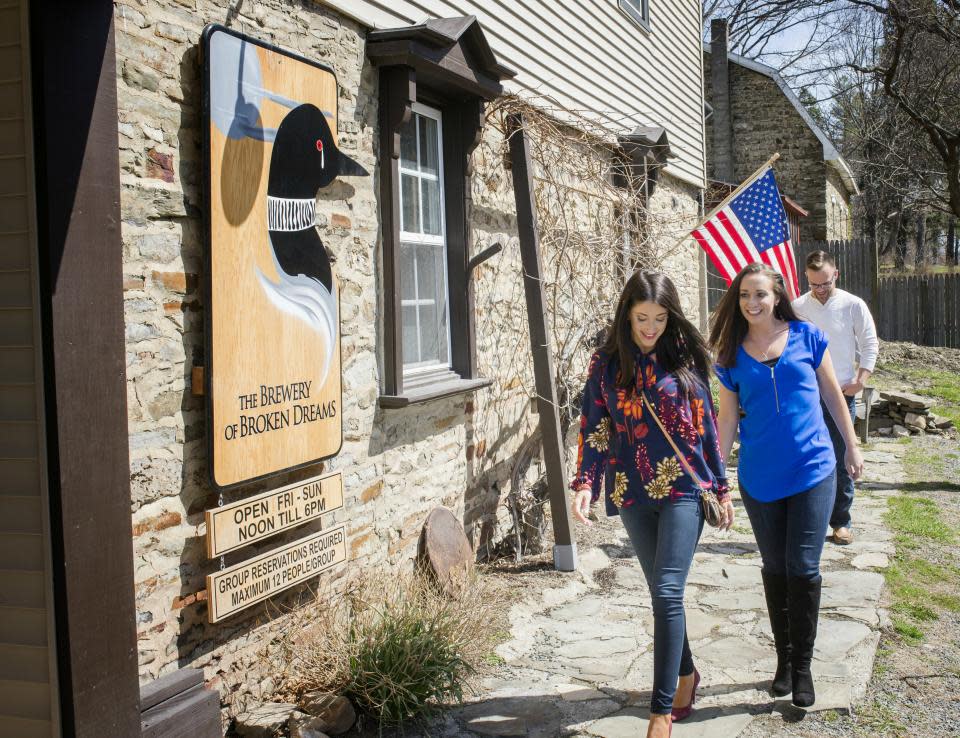 Brewery of Broken Dreams courtesy of Stu Gallagher
Keep an eye out as new spooktacular events and releases are announced.
Happy hauntings!