Everyone is anxiously awaiting Halloween. Decorations are being put out, kids are deciding on their costumes, candy is being bought, and all of the Halloween favorites are being played on our televisions. It can be hard to wait for that one night a year to celebrate dressing up and going out trick-or-treating, or however your spend this spooky holiday, fortunately there are fun events happening all over Corning and the Southern Finger Lakes to get you in the spirit for Halloween night.
If it's a haunted house that will get you in the Halloween spirit, then you're in luck because there are a few to visit and scary is what they do best. Every weekend until Halloween you can find yourself in an abandoned warehouse that is said to be haunted at Haunted Hornell. For only $8 immerse yourself in over 6,000 square feet of terror. Kingsbury Cemetery is back and more terrifying than ever. This year they are featuring two new haunts, The Lady in Black and The Doll Factory. Guaranteed to shock even the biggest horror fans. Purchase tickets online or at the door. Purchase a combo ticket and do both haunts if you dare.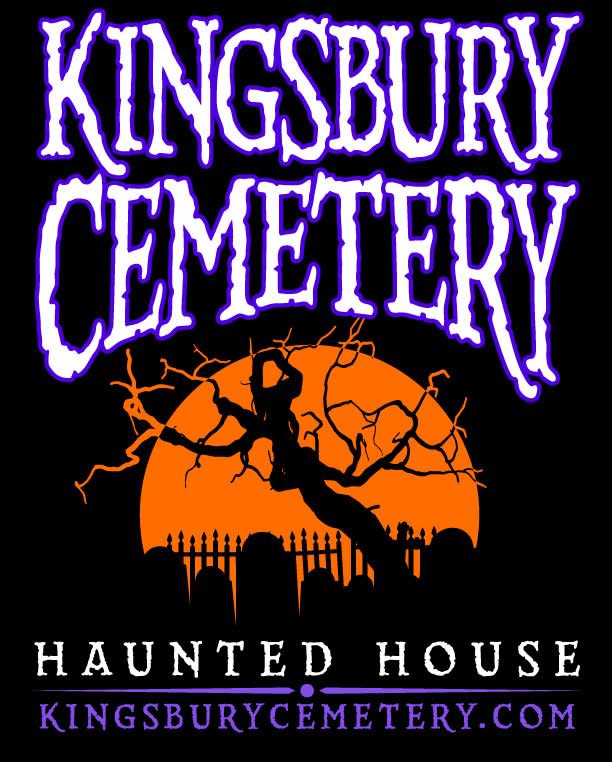 Kingsbury Cemetery Haunted House
All Hallows at the Village will take visitors on a shadowy tour through the village and the Benjamin Patterson Inn, built in 1796, lit only by candle light as the sun goes down. Look around and find original Innkeepers Ben and Sarah Patterson's marble gravestones. You never know what's spooky fun lies ahead in some of Corning's oldest buildings.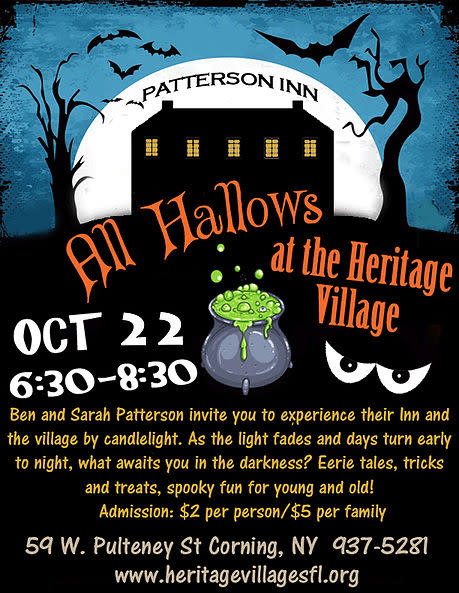 All Hallows at Heritage Village
Come have some ghostly fun along the Craft Your Adventure beverage trail from October 22 through October 31st during Haunted Hops and Spirits. Guests can purchase a passport for only $5 at participating locations listed on FingerLakesBeerCountry.com. The passports are good for special offers and free limited release pours of themed brews at participating locations along the beverage trail. Make sure to follow the Craft Your Adventure Facebook page throughout the campaign to see if you have a "possessed passport" for a chance to win other great prizes, like a one-of-a-kind hand blown glass ghost from Hands-on Glass Studio.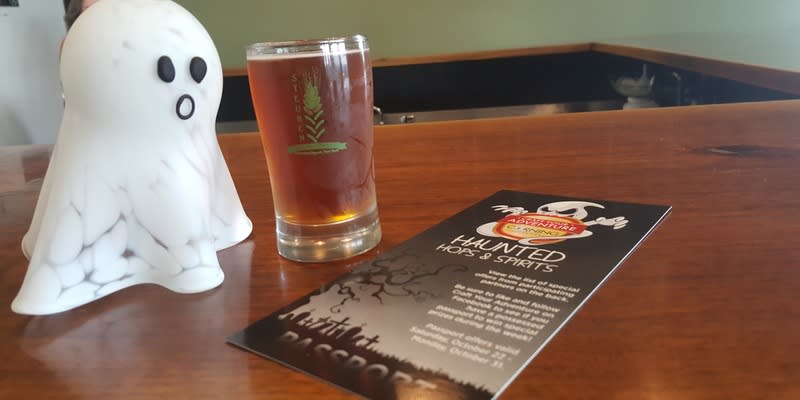 Haunted Hops and Spirits
Celebrate for a good cause at the Allies in Disguise 5K Run October 29th in Craig Park in Painted Post. Come dressed in your best Halloween costume for the 5k and awareness walk. There will also be food, kids' activities, and a children's fun run so bring the whole family and support this great cause. By registering you'll support AIM and people with disabilities in our community.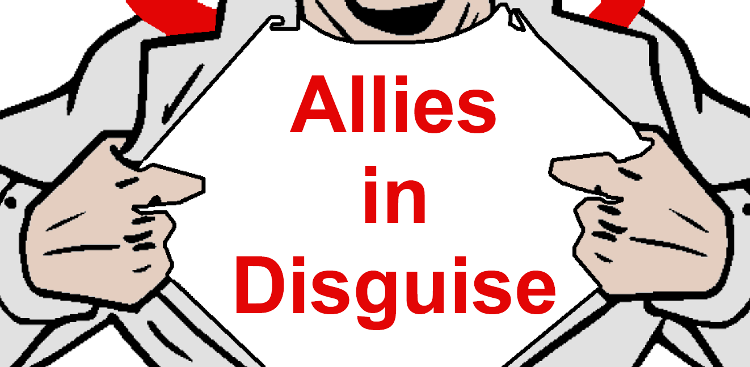 Allies in Disguise 5K courtesy of AIM
Get creative this Halloween season and make your own glass pumpkin. Visit the Corning Museum of Glass and head over to the Studio and blow a one of a kind glass pumpkin. Or visit Hands-on Glass Studio, the first public access studio in Corning to let out your creative side and creative a fun festive decoration. This is a great activity that the whole family can get involved in.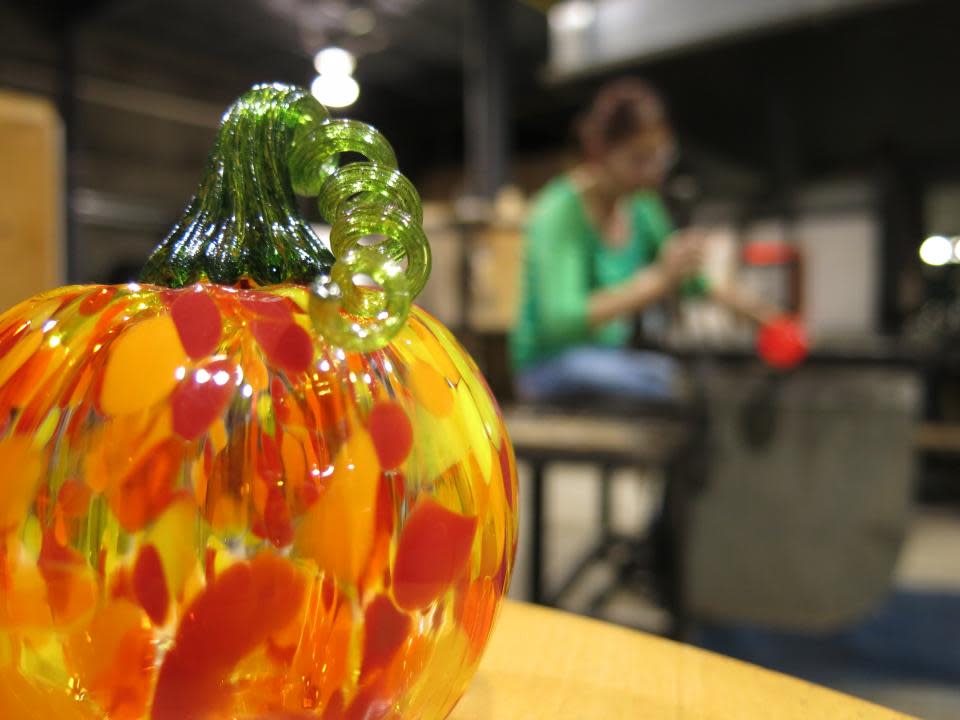 Hands-on Glass Studio Glass Pumpkins
Have a safe and Happy Halloween!