As the holidays approach, things can sometimes seem or feel a bit more stressful.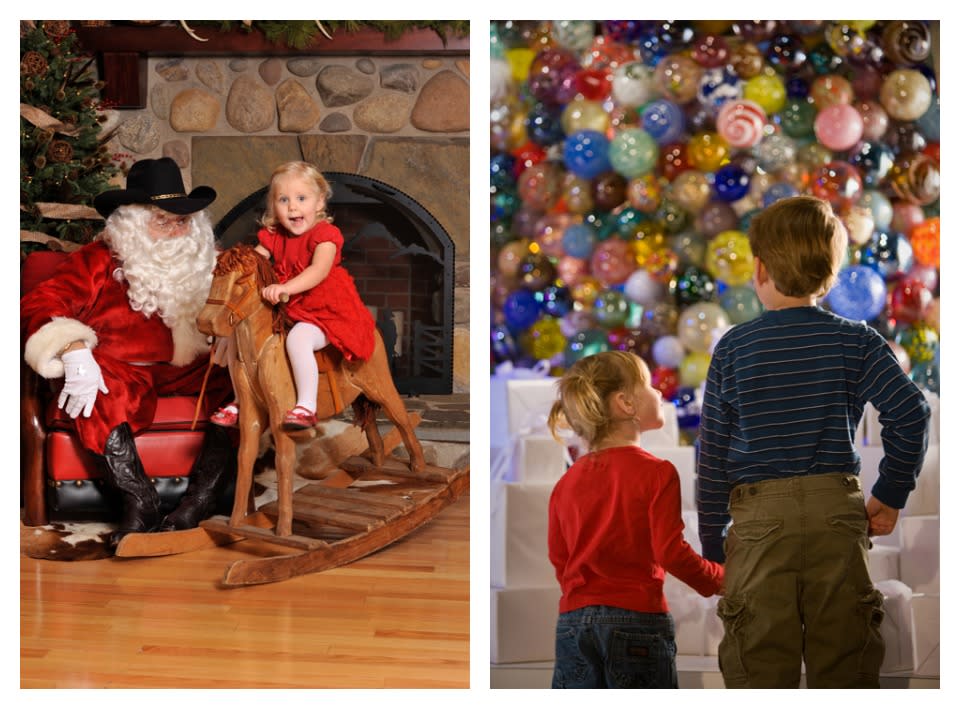 Cowboy Santa courtesy of The Rockwell Museum and Glass Ornament Tree courtesy of The Corning Museum of Glass
Do you ever find yourself stuck for ideas when it comes to thinking of something unique for a special friend or loved one? Are you looking for something no one else will probably think of getting? What do you get the person who has everything?
We have a few great holiday gift ideas.
Craft Beers
My best friend loves beer. And right now the Finger Lakes Craft Beer scene is exploding! In a good way. A very good way.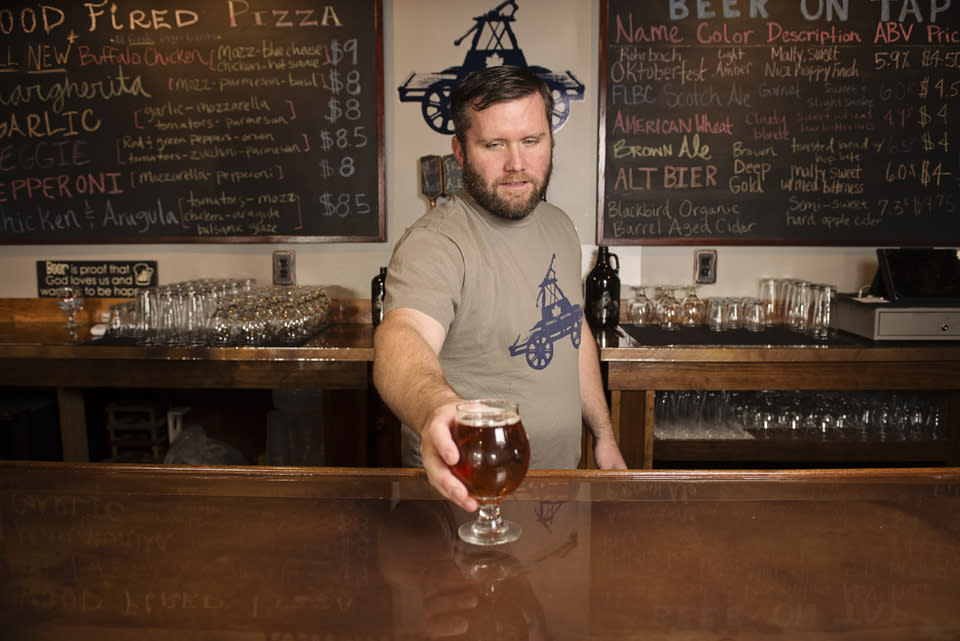 Railhead Brewing Company courtesy of Stu Gallagher
More and more microbreweries are opening each day in the area (for example, The Brewery of Broken Dreams just opened its doors in Hammondsport after years of preparation and Railhead Brewing Company recently celebrated their third month of offering quality beer to visitors and locals in Hornell).
But the excitement is about more than growing number of breweries. There are also more excellent handcrafted beers to choose from.
In Steuben County alone you'll find eight breweries including Keuka Brewing Company which won the prestigious F.X. Matt Award at the 2014 TAP New York Craft Beer and Food Festival for being New York State's Craft Brewer of the Year. One cool way to enjoy Finger Lakes beers is through the Finger Lakes Beer Trail Winter Passport which includes special tastings and deals at 35 breweries, brew pubs, and other locations along the Finger Lakes Beer Trail. Or sign someone up for the Steuben Club at Steuben Brewing Company and they can enjoy special tastings, the chance to have a say in what beers get made, some brewery swag, and other member benefits.
Those are the sort of gifts several of my friends would enjoy.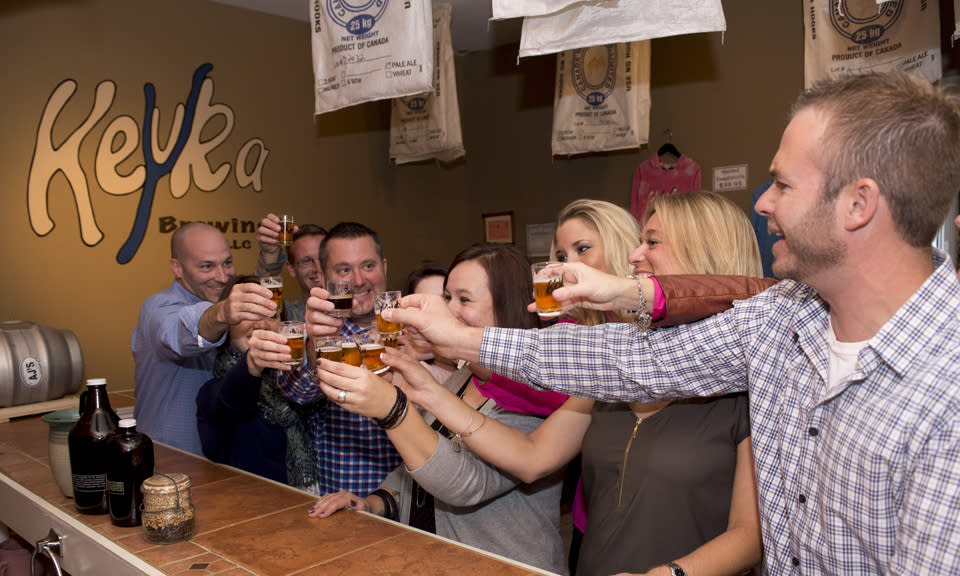 Keuka Brewing Company courtesy of Stu Gallagher
Museum Memberships
Another unique gift is a membership to one of our local museums: like The Corning Museum of Glass, The Rockwell Museum, Benjamin Patterson Inn Museum, Glenn H. Curtiss Museum, and the Finger Lakes Boating Museum.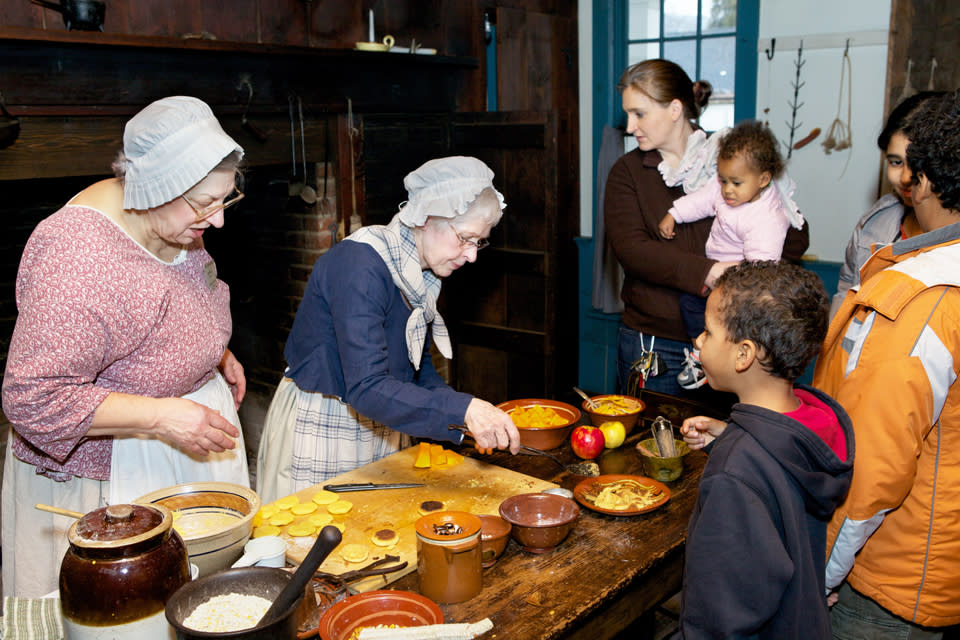 Benjamin Patterson Inn Museum courtesy of Jason Whong
In addition to supporting the arts or to preserving local history in a friend's name, memberships like these include free admission to the museums, as well as advanced notice of upcoming evens, free or reduced rates for special events and exhibitions, and even discounts on merchandise and classes at some of the museums.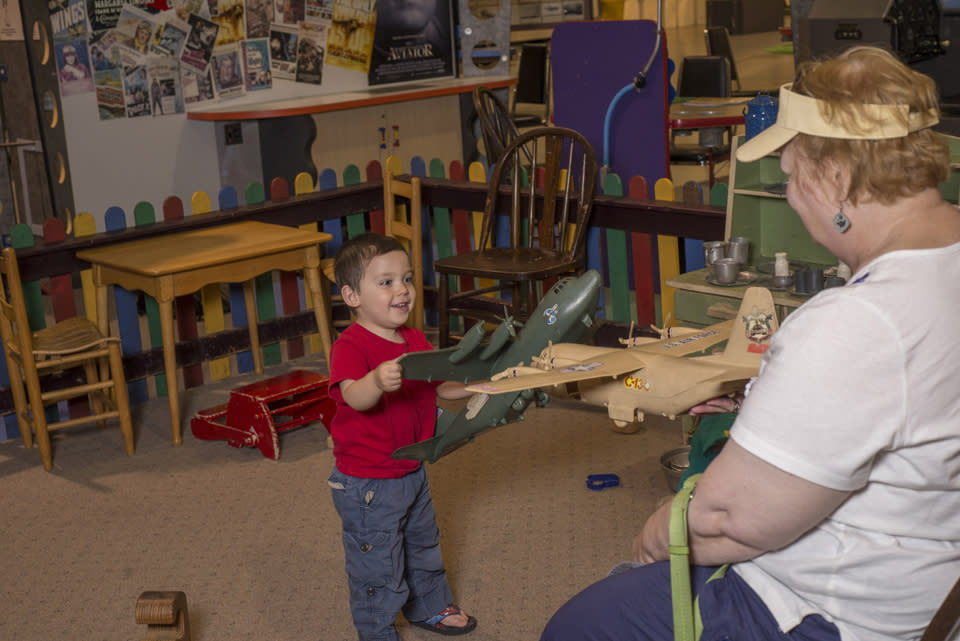 Baby J playing at Glenn H Curtiss Museum courtesy of Stu Gallagher
Handmade Gifts
Maybe you have someone creative on your shopping list.
Why not sign the person you love up for a one-on-one glassmaking opportunity or for any number of fun hands-on classes offered through 171 Cedar Arts? How often do we put aside our own creative pursuits for another day only to never really get around to making that time for ourselves? In the hustle and bustle of our busy lives, it's pretty easy to forget about those things we'd enjoy doing.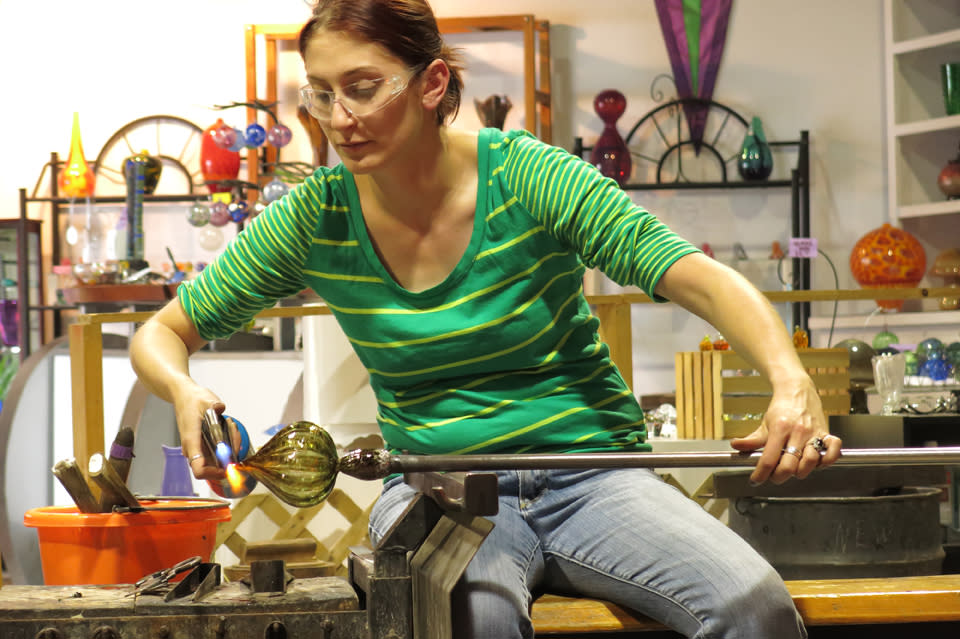 Hands On Glass Studio
I bet you can think of someone you know who would love to take a pottery or culinary workshop, or painting lessons, or dance classes. Or someone, perhaps, who might enjoy being part of a book club. We often think about and secretly pine over exploring our creative sides, but these are often things we don't buy for ourselves which is why they make perfect gifts for people of all ages.
2 Crocked Pots
Wine Clubs and Events
Wineries, like Heron Hill offer special holiday gift packs (like their Riesling pack) or wine club memberships that will allow your friends to enjoy great wines all year long. And if you know someone who enjoys tasting at the winery, why not buy them tickets to Keuka Lake Wine Trail's Cheese & Wine Lovers Getaway in February or one of their other annual events?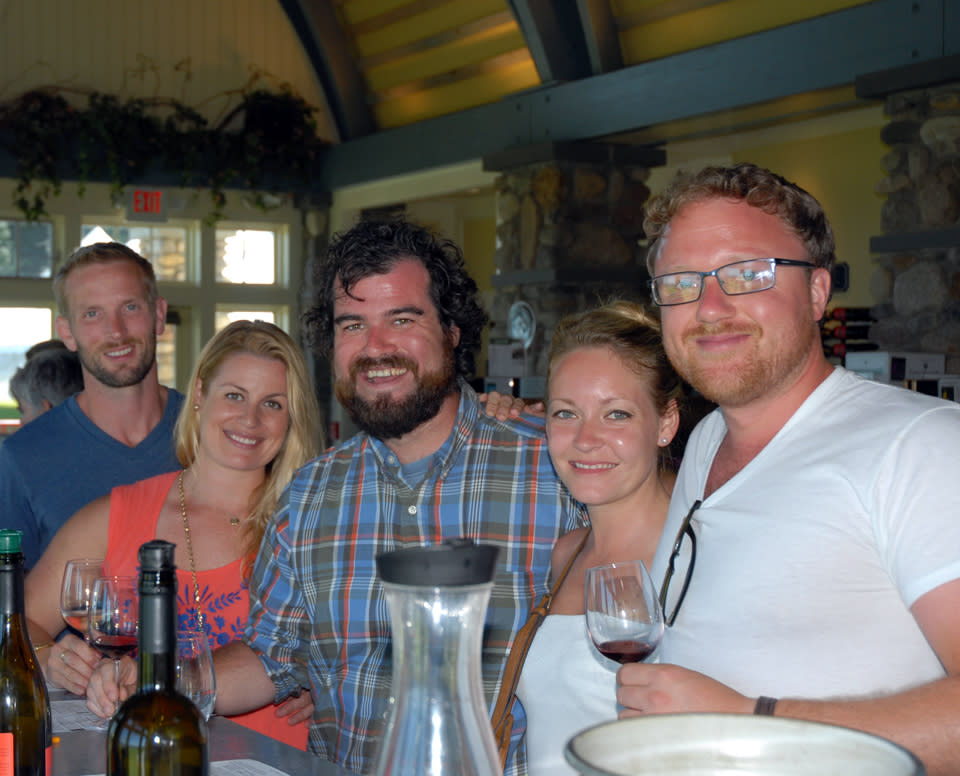 Heron Hill Wine Tasting
Of course, if you're looking for a romantic gift for that special someone, a few of our B&B's and hotels offer special romantic getaway packages. And there's a new event for love birds in Hammondsport, voted America's Coolest Small Town by readers of Budget Travel - The Hammondsport Valentine's Winter Evening Stroll which features 5 wineries and 4 breweries for your tasting pleasure including , Dr. Konstantin Frank Vinifera Wine Cellars, Finger Lakes Beer Company, Heron Hill Winery, Keuka Brewing Copmany, Ravines Wine Cellars, Steuben Brewing Company, Deep Root Vineyard, and more.
These are just a few of the unique gift ideas you'll find in Corning and the Southern Finger Lakes.
If you're still stuck on gift ideas, call the Steuben County CVB at 1-866-WINE-FUN.