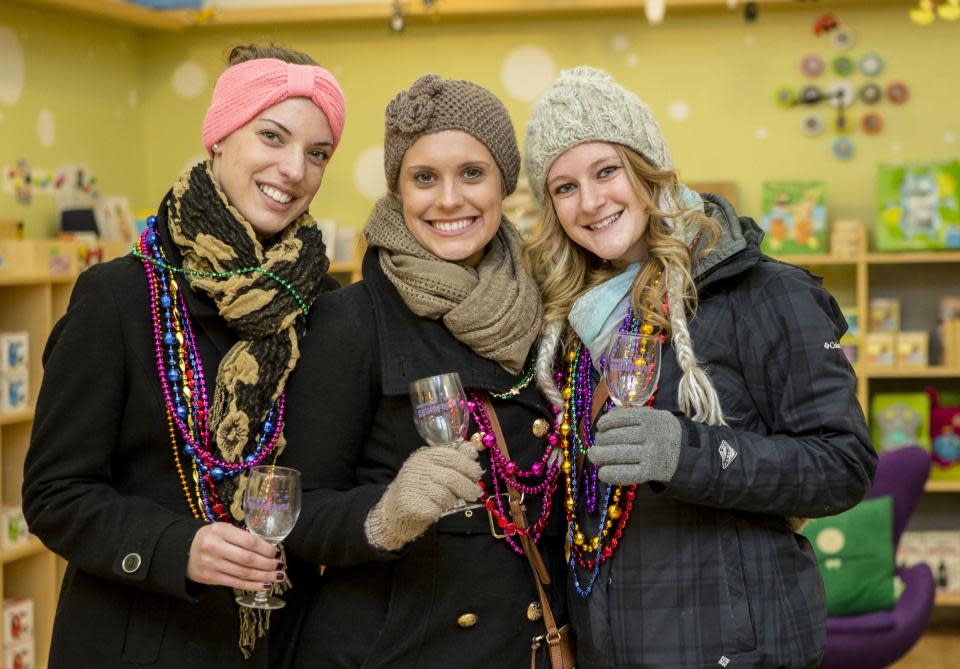 Cabin Fever Courtesy of the Gaffer District
Although the weather may not agree, it is in fact Winter. Just because snow isn't falling in large amounts doesn't mean we don't get that feeling of being all cooped up until spring. We have to perfect fix for that! Corning's Gaffer District is holding their 15th annual Cabin Fever event which is sure to cure any Winter blues.
A mix of wine and craft beer samplings, and fantastic shopping and dining specials. Those 21 and over are invited to attend this year's Cabin Fever that will take place March 9th from 5 pm-8pm and at just $15 a person this is an event you won't want to miss. Get more information on where and how to purchase tickets here.
Visit one of the check in stations and pick up some colorful beads, light-up hats, and blinking jewelry to really make it a lively night out on the town.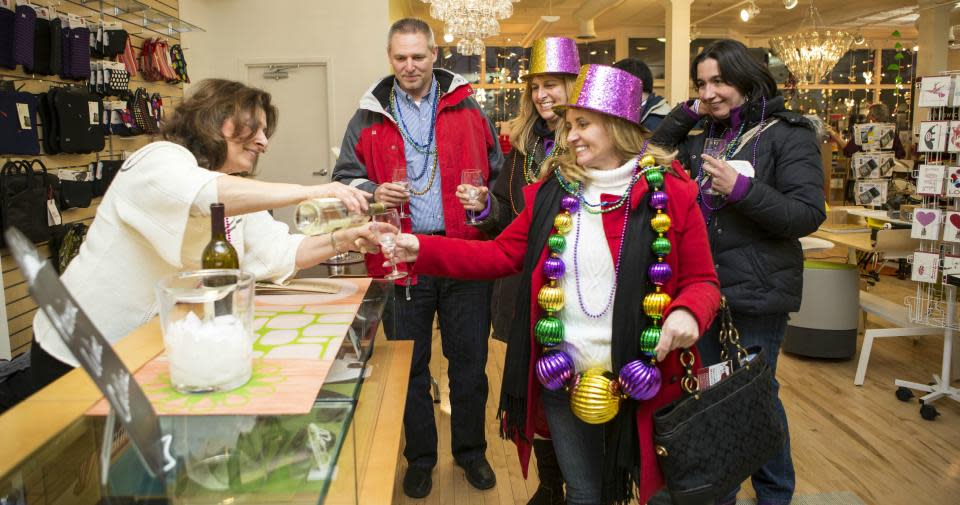 Cabin Fever Courtesy of the Gaffer District
Taking place in the Gaffer District means not only will you get to enjoy some of the best of the best in craft beverages, but some of the best shopping and dining around.  Select stores are offering sales, great discounts, and gift cards. Some will also offer food samplings and snacks along with their beverage tasting.
There will be over 25 wineries, breweries, and distilleries serving their products for tasting. A free shuttle will be available to take you around so you can get out of the cold when you are ready to move on to your next destination.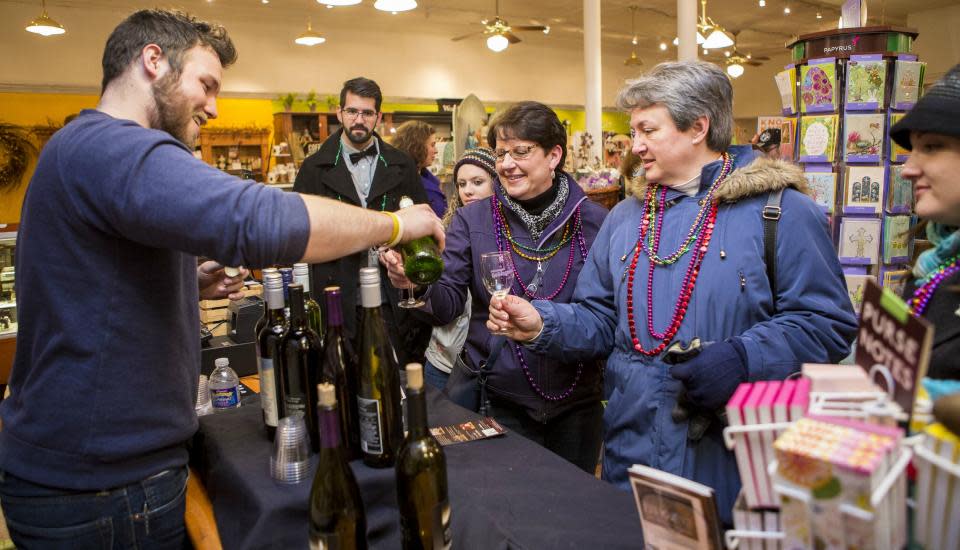 Cabin Fever Courtesy of the Gaffer District
Again this year, Bottles and Corks is sponsoring Drink Responsibly for all of you who want to attend all of the fun but won't be participating in the tasting festivities and are serving as a designated driver. Select businesses will offer you free products, special promotions and other tokens of appreciation as a thank you for making sure your group can have a great, safe night out. It seems like you are going to miss out on the fun, but you'll freebies, and additional discounts at participating stores and restaurants all while in the company of good friends.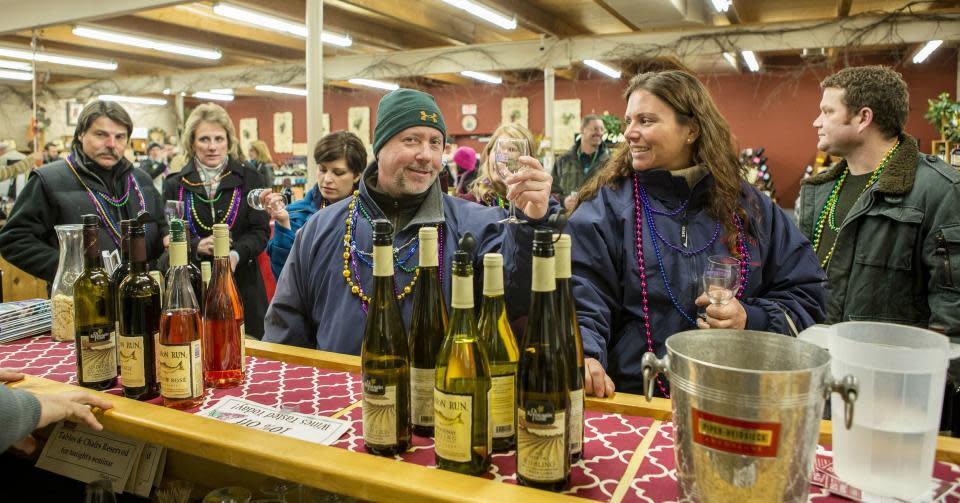 Cabin Fever Courtesy of the Gaffer District
Want to stay the night after all of your fun to check out all of the other fun things to do in Corning and the Southern Finger Lakes? The Radisson Hotel Corning conveniently located on historic Market Street in downtown Corning, has put together a great package that includes your tickets, and possible discounts on your stay.
So get out of the cold and step into the Gaffer District where a night of Winter fun awaits!