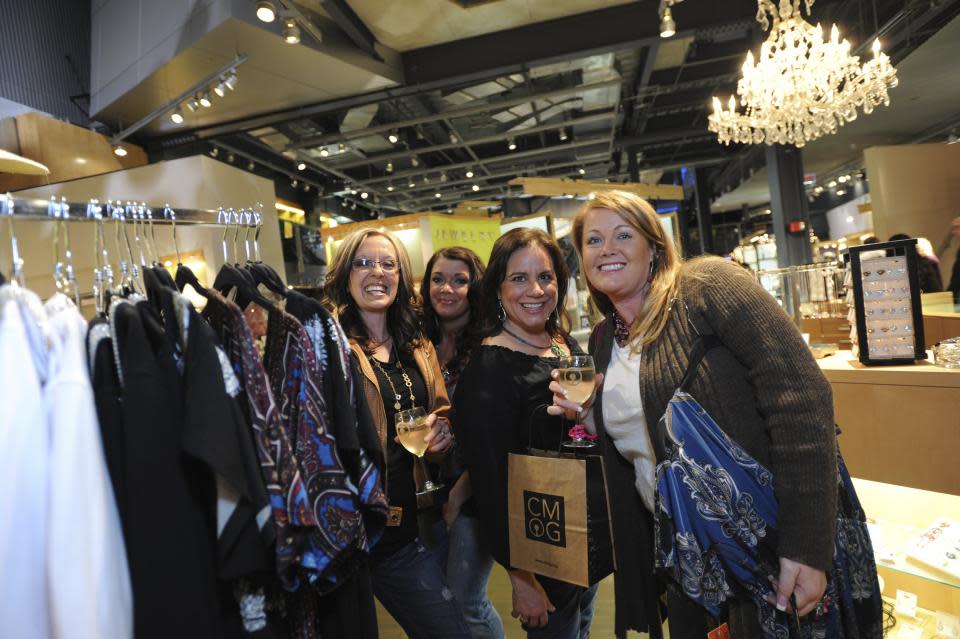 Girlfriends Enjoying a Special Event at The Corning Museum of Glass
So here I am three weeks into my exciting new gig at the CVB, and writing my very first post for Local Insights, and they've assigned me the topic of Women Only Weekends.
And I realize, some of you might be asking yourself, what does this guy know about women? Trust me, I've asked myself that same question more than once. The answer is quite simple, really.
I KNOW THIS (at least about the women I know):
Women tend to work exceptionally hard (in their professional careers and also as wife, mother, homemaker . . .)

Women tend to put the needs and wants of others ahead of their own wants and needs

Women tend to have very little down time
Oh, and those moments when they are able to get together with their girlfriends are not just precious, but are few and far between.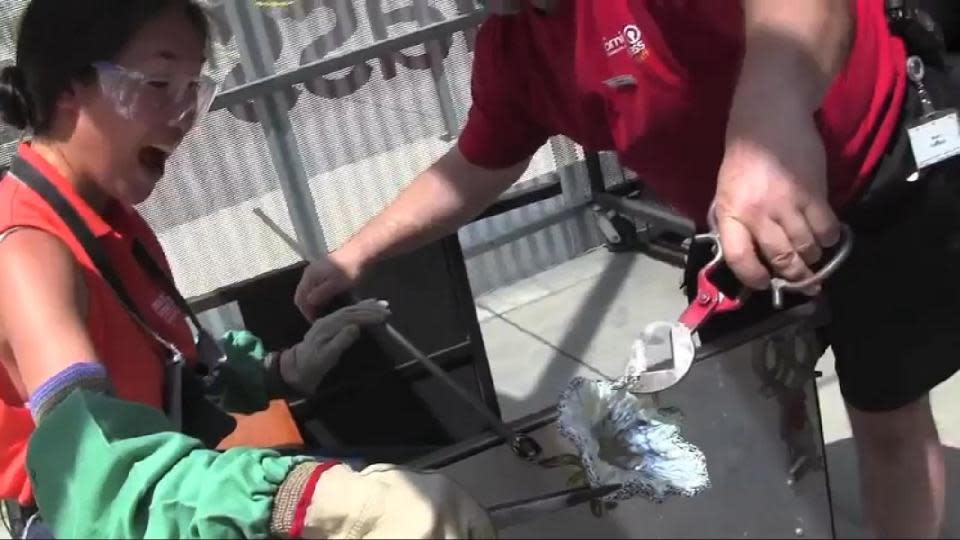 Make Your Own Glass at The Corning Museum of Glass
That's why a women's only getaway where you can leave the job, the men (that's right, I said it) and the kids, the dirty laundry and the cooking and the rest of the housework, the chauffeuring, the decision-making, and every other part of your daily routine behind and focus solely on you and on your friends and on having some fun is so special.
Well, imagine being able to do that while experiencing some of the most breathtaking scenery, best wines, coolest shops, most awesome museums, fun events, and unique hands-on activities that New York has to offer. And imagine being able to immerse yourself completely in all that fun without the hassle of navigating big city traffic or shoulder-to-shoulder crowds.
Sound too good to be true? Like a fairy tale? Guess what. It's very real.
And I do know something about that. One of the best parts of my job is making discoveries and then getting to share all the incredible things there are to see and to do with my family and friends and everyone I know.
Although I've spent most of my life here in upstate New York, it wasn't until I moved away that I realized just how incredible it is here in Corning and the Southern Finger Lakes.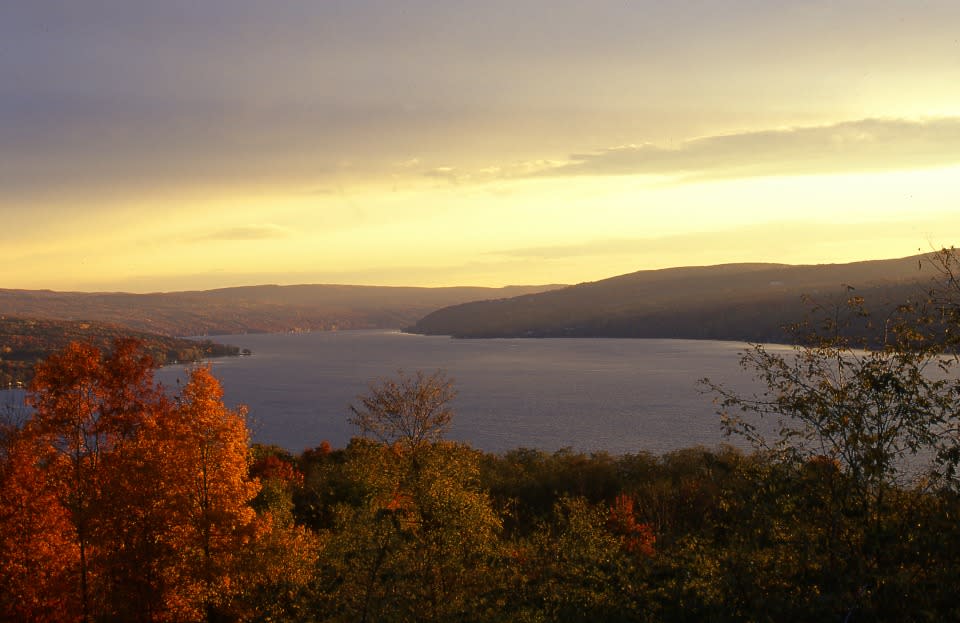 Scenic Autumn Keuka Lake photo courtesy of Bill Banaszewski Photography
Here's what I'm talking about:
CHARMING SMALL TOWN SHOPS & WORLD-CLASS ART
We've got the whole small town thing down. That means you don't just get quaint village squares and beautiful main streets (including one of "America's Most Beautiful Town Squares" according to Travel & Leisure), you also get a variety of wonderful shops and restaurants and galleries.
But don't let the size of our towns fool you, we've also got The Corning Museum of Glass and The Rockwell Museum providing you with remarkable art to explore, as well as fun activities where you can create your own art, and events combining music and wine and all sorts of good times. And the GlassMarket has 15,000 items from 200 vendors making it one of the largest museum markets in the world.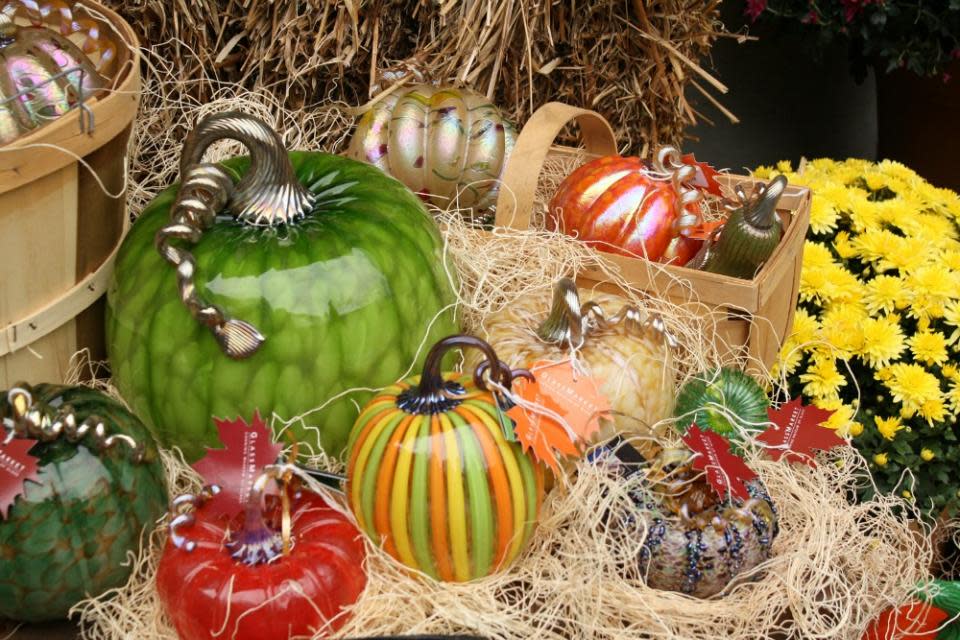 Farmers Market courtesy of The Corning Museum of Glass
SPECTACULAR SCENERY & OUTDOOR ACTIVITIES
Located at the heart of the Finger Lakes is Y-shaped Keuka Lake, the most unique and perhaps the most scenic Finger Lake, surrounded by beautiful sloping hillsides covered with vineyards and small forests providing some of the most panoramic views in upstate New York and anchored by Hammondsport, "America's Coolest Small Town."
With hundreds of miles of hiking and biking trails, campgrounds for roughing it or for glamping and pampered spa treatment, as well as wineries and restaurants offering incomparable views and all kinds of deliciousness, not to mention spots in or near or on the water. There are so many ways to experience the breathtaking natural beauty of Corning and the Southern Finger Lakes.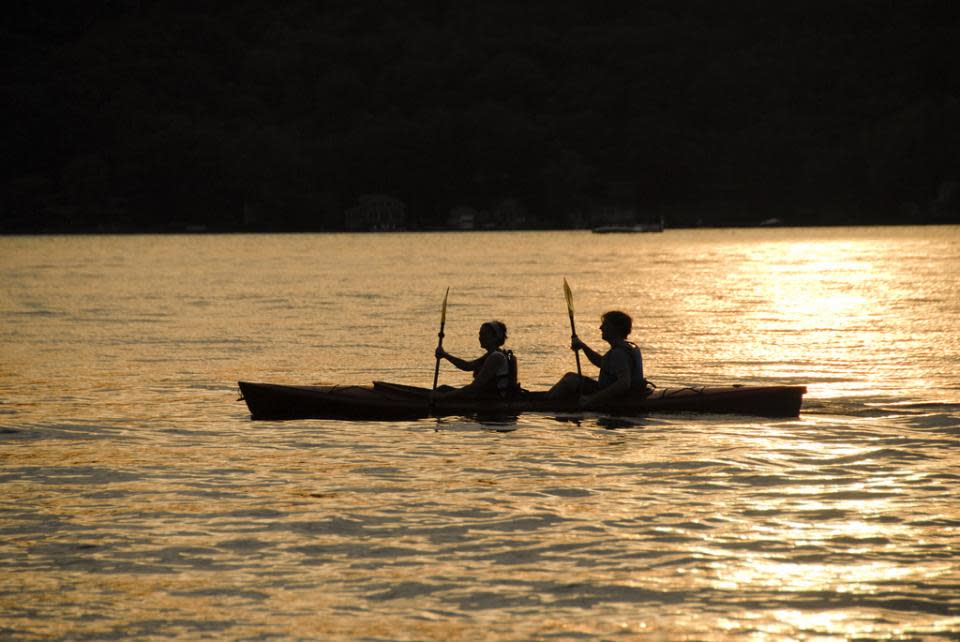 Kayak on Keuka Lake photo courtesy of Faith Antion
EXCEPTIONAL TASTE
Stunning Keuka Lake is not just the most breathtaking of the Finger Lakes, it's also home to New York State's most award-winning winery for the past 42 years - Dr. Konstantin Frank Vinifera Wine Cellars (the Finger Lakes #1 Travel Destination according to the Huffington Post).
Of course, there are other remarkable wineries and each one has its own specialization, so regardless of the type of wine you enjoy you'll find it here - from sweet to dry, from fruit wines to ice or dessert wines, from Vinifera to Hybrid. Some of the wineries are pretty big and have been part of the wine scene for generations, while others are small and intimate and are making a name for themselves. Just the other day I made my latest discovery and later shared a few bottles of Semi-Dry Riesling from Lime Berry Winery (one of the newest wineries on Keuka Lake) with a few female friends and they loved the wine and the colorful labels. If your not sure where to start, try taking this wine quiz to narrow down the wineries!
There are so many ways to savor every moment here in Corning and the Southern Finger Lakes. And one of the best times for some no-guys-no-kids-allowed women-only fun is after the kids are back in school. But don't take my word for it. Experience the wonder for yourself.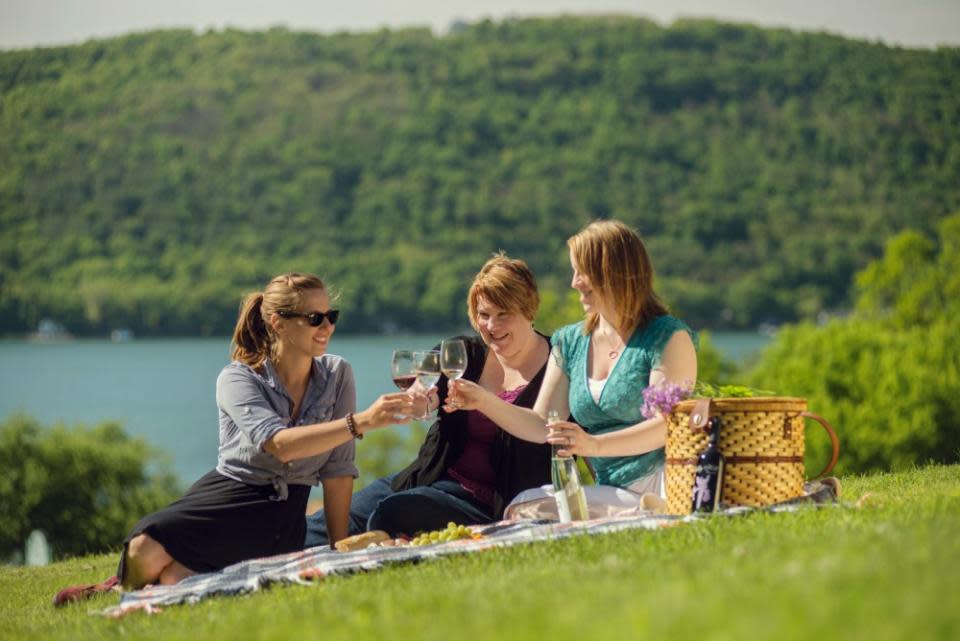 Keuka Lake Picnic at Ravines Wine Cellars photo courtesy of Stu Gallagher
Here's something else I know about women – the ones I know best and admire most - they are the silent beats of so many hearts.
Thank you for that. You deserve some time to yourself, For yourself. You deserve a little time away with your friends. I hope you give that to yourself. Soon.