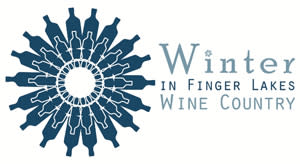 Winter Wine Country
The holiday shopping season is in full swing. No doubt you've been combing websites, standing in lines at the department store, and even shopping local for unique treasures. You've probably crossed a few people off your list already. Undoubtedly as you've been perusing, you've stumbled upon a few things to add to your own wish list. Some gifts you get for others are simply too difficult to pass up for yourself.
That's exactly how I feel about certain getaway packages. I love the idea of being able to give an overnight to a special loved one, but it always makes me want to tag along. Just check out the Winter in Wine Country package and tell me you don't want to come, too! Our accommodation partners want you to extend your stay this winter, and some are offering discounted rates or even FREE nights when you stay another day (now through March 31, 2013). When you check in, you'll receive the PALATE passport, which is your ticket to winter savings. With this passport, you'll be able to snag great discounts, deals, and experiences from many of our popular attractions, wineries, shops and restaurants.
Allow me to paint for you a picture of the getaway that awaits in Corning & the Finger Lakes...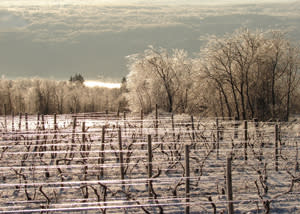 Winter Wine Country
You'll find lavish accommodations at the Black Sheep Inn in Hammondsport. This historic, octagon-shaped home is one filled with warmth and luxury. There's even an on-site spa! Chef Debbie prepares wonderful meals featuring the best in local bounty - truly the breakfasts there are some of the best you'll ever eat. Sounds like a perfect getaway already, doesn't it? We haven't even scratched the surface!
Once you've check into the Black Sheep Inn, you'll receive your PALATE passport full of spectacular savings. You'll love discovering specials along the Keuka Wine Trail. Visit Dr. Frank Vinifera Wine Cellars and save 10% on your wine purchase or receive a complimentary logo glass. At Heron Hill Winery, you'll get two complimentary wine tastings and 10% off your purchase of any dessert wine. Plan to be in the area on a Wednesday, and head to the Village Square in Hammondsport where you can enjoy all-you-can-eat pasta night at Union Block Italian Bistro for only $12.
Want to stay in Corning? The deals abound there, too! Stay at the Rosewood Inn or Radisson Hotel Corning and be treated like royalty. Rosewood's innkeeper Suzanne welcomes her guests with open arms and baked goods. She's such a wonderful lady, and she's sure to make your wintertime stay at the Rosewood unforgettable. At the Radisson Hotel Corning, you'll enjoy staying in the recently renovated accommodations. You'll even receive two complimentary glasses of Finger Lakes wine in the Steuben Bar.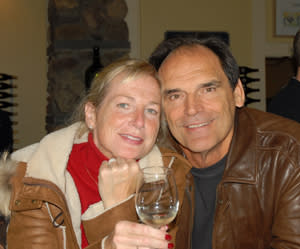 Winter Wine Country
Both accommodations are within walking distance of Market Street, located in the heart of Corning's Gaffer District. Once you receive your PALATE passport, you'll find Market Street is abuzz with savings. From dining specials at places like Three Birds Restaurant that offers a reserved menu for passport holders, to retail incentives like 10% off all Finger Lakes wines at Bottles & Corks, there are plenty of specials to be excited about in Corning's Gaffer District. Don't forget to take advantage of specials at museums like The Corning Museum of Glass, which is offering 15% off admission, GlassMarket purchases and GlassMarket Café dining. The Rockwell Museum of Western Art is also offering free admission for the passport holder and a guest, as well as a free gift of two museum catalogs.
Keep in mind these are only some suggestions of specials in the passport. There are plenty more to help you design the perfect getaway.
A Winter in Wine Country package makes the absolute perfect gift for someone special. And since you've done some serious shopping this holiday season, I think you deserve a getaway yourself! Tag along, or book your own package, now through March 31. You'll certainly be glad you came to experience winter in Wine Country. There's nothing quite like it...