There have been a lot of new and exciting things happening in Corning and the Southern Finger Lakes in the past few years, and the fact that this Summer The Glass Art Society will hold their conference in Corning for the first time since 2009 is the perfect time to catch up on all of the changes that have happened over the years. There have been celebrations, anniversaries, name changes, award-winners, and much more. Looking back at the past few years shows just how great Corning and the Southern Finger Lakes is, and we are still continuing to grow and only getting better with time.
There were several monumental anniversary's that took place in 2015, or will take place in 2016. Pyrex celebrated their 100th Anniversary in 2015 and were displayed at the Corning Museum of Glass evoking memories from around the table with loved ones. Chateau Frank celebrated their 30th Anniversary in 2015. The New Year is going to be an exciting year for some of our businesses. A family favorite, The Studio at the Corning Museum of Glass, will be celebrating its 20th Anniversary in May of this year, and the 35th annual Wineglass Marathon will take place this October. The Rockwell Museum will celebrate its 40th Anniversary in 2016 with 40 weeks of special exhibits and events from February 13-November 17.
Chateau Frank wine
Our museums have made some recent changes and updates as well. In 2014, The Rockwell Museum of Western Art shortened its name to The Rockwell Museum. The reason behind the change was so that they could expand its focus from primarily Western and Native American Art to "Art About America" in hopes they would appeal to a larger audience and of broaden the scope of the American story. Most excitingly for the Rockwell Museum in 2015 they were named a Smithsonian Affiliate, the only one in Upstate New York and one of only six in the entire State. You can learn more about the museum here.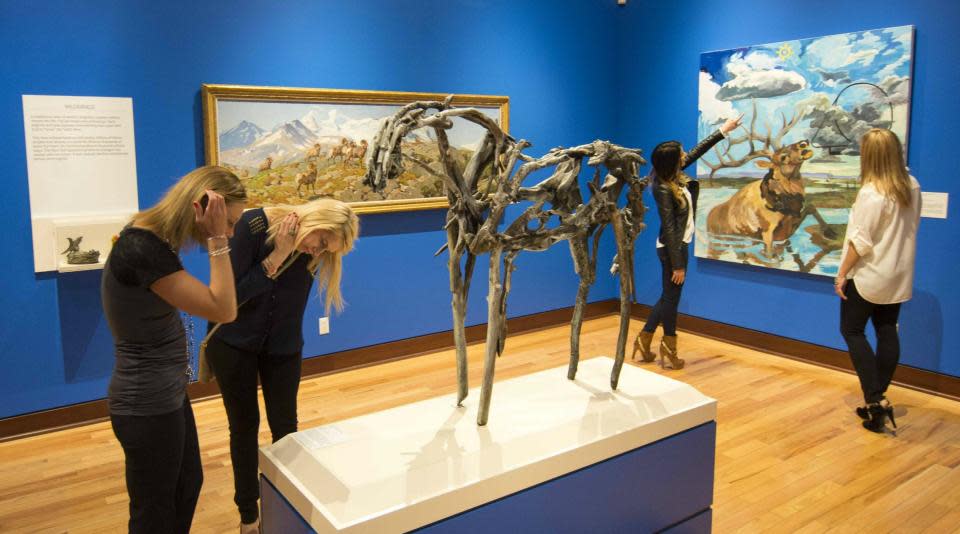 The Rockwell Museum
Heritage Village of the Southern Finger Lakes, formerly the Benjamin Patterson Inn, is a complex of historic buildings including the Benjamin Patterson Inn and, a log cabin, blacksmith shop, and one-room schoolhouse. They offer workshops throughout the year in hearth cooking, blacksmithing, and more.
The Glenn H. Curtiss Museum is undergoing renovations this year that will revamp the visitor's area and should be completed in the Spring of 2016.
The Corning Museum of Glass has seen some big changes. In March of 2015 the museum opened its new 100,000 addition known as the Contemporary Art + Design Wing. The former Steuben ventilator building was converted into one of the largest hot glass demonstration spaces in the world. This included an expanded hot shop and seating for 500 people. The museum had a record number of visitors in 2015, 460,000 to be exact, coming from all over the world to explore the museum. Visit now and help them create a new record this year!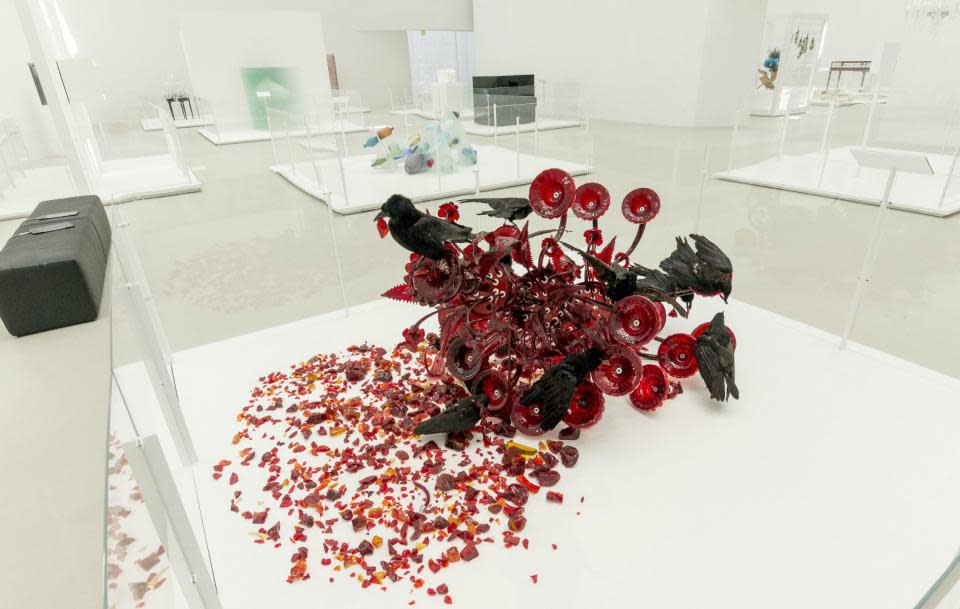 Contemporary Art + Design Wing
Craft beverages have really taken off here. Steuben County currently has twelve wineries, with one potentially opening in the Arkport area in 2016, seven breweries, with another one opening in Corning possibly in 2016, a cidery in Canisteo, a distillery in Corning, and another distillery is in the works in Hammondsport. Four Fights Distilling started producing spirits in Corning in Fall 2015 and the tasting room will open by May 2016. They are Steuben County's first distillery. We also had the creation of the Finger Lakes Beer Trail, where almost half of all of New York States Craft breweries are located in the Finger Lakes.
Many of our wineries and breweries have won prestigious awards over the last few years. Dr. Konstantin Frank Vinifera Wine Cellars has been New York State's most award-winning winery since 1962. Lime Berry Winery, which is only a few years old, won the "Best of Category" award for Best Rose at The 2015 New York Wine & Food Classic Competition. Keuka Brewing Company was named Craft Brewer of the Year for 2014 by TAP-NY at the New York Craft Beer & Food Festival. In 2015, Finger Lakes Beer Company won a TAP-NY Silver Medal for its Vanilla Porter.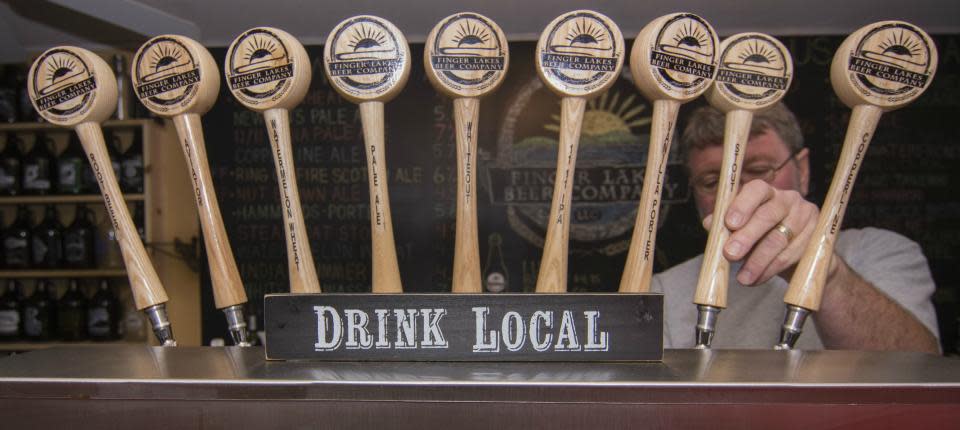 Finger Lakes Beer Co.
GlassFest was named an American Bus Association Top 100 Event for North America for the third straight year. You can catch all of the excitement this year on May 26.
We've created some new programs that are definitely worth checking out. In 2015, we created a Craft Your Adventure video to showcase our craft breweries. There is now a cidery in Canisteo and distillery in Corning. The video was completed in September, and you can watch it here. 
A new program called Points of Inspiration was developed to highlight Architectural and Scenic Driving Trails. Visitor's driving may enjoy these trails.
Corning in the Southern Finger Lakes is always looking for new and great ways to expand and grow as a community, and so far we have been pretty successful. We invite you to join us and see all of the great changes that have made us a favorite destination year after year. To learn more about our destination stop by our website or request a travel guide and experience it for yourself!