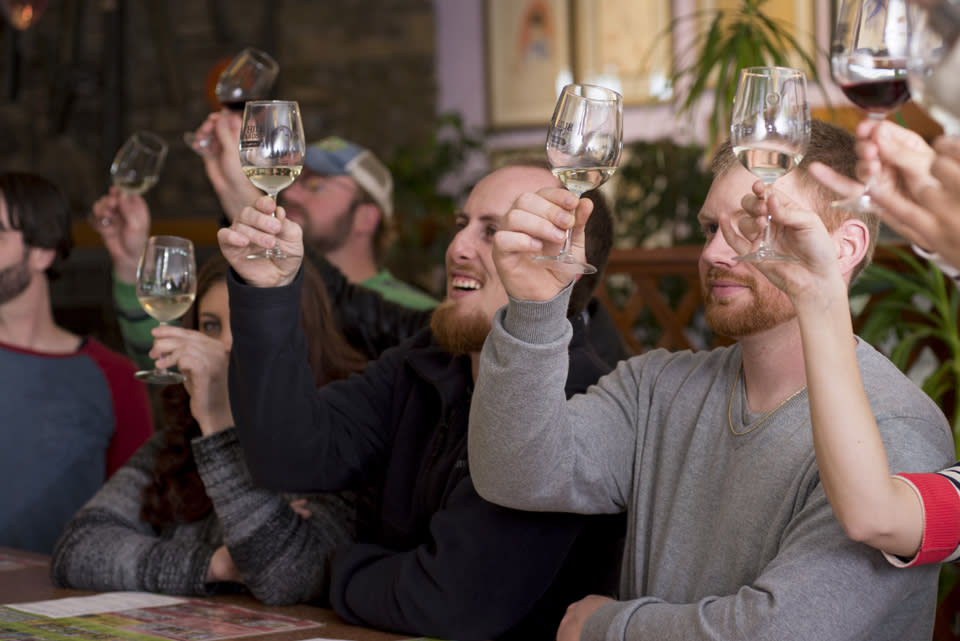 A Toast to 2015
On this final day of the year, I want to take a moment to remember just a smattering of all the exciting events and experiences that took place throughout Corning and the Southern Finger Lakes in 2015.
I also get to reminisce about some of the fun aspects of my job working for Steuben County's official Purveyors of Fun!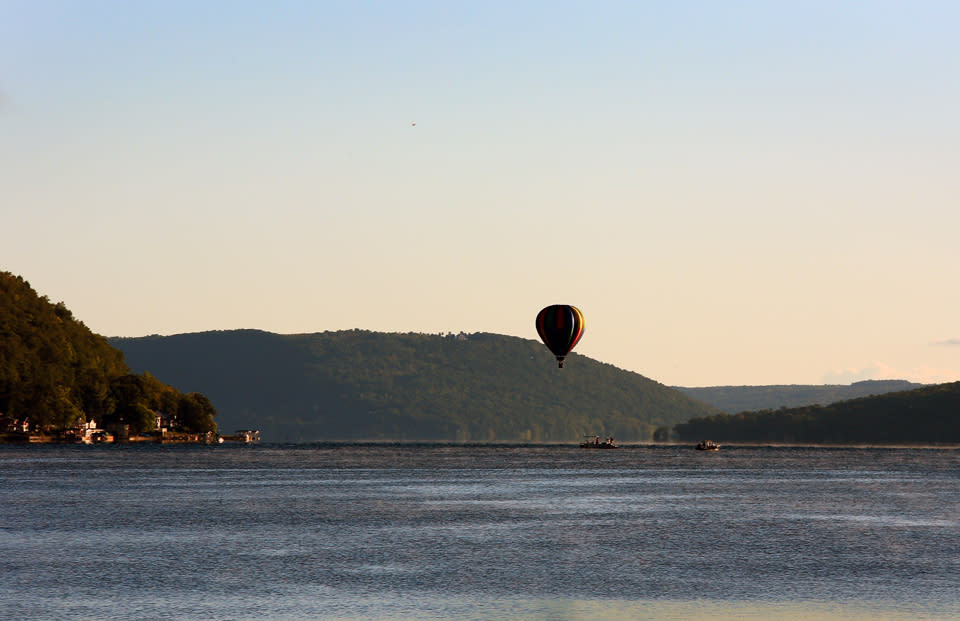 2015 Travel Resolutions courtesy of Bob Magee
So here is a mostly photographic Finger Lakes Year in Review.
JANUARY
Last January, we explored the benefits of travel and contemplated a different sort of New Year's Resolution, one that included making time for getting away.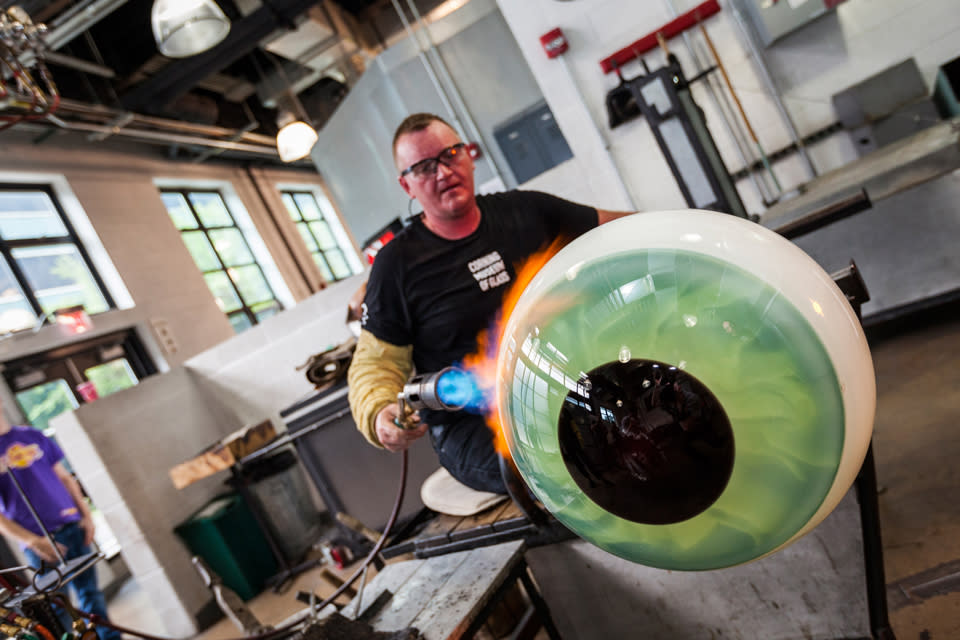 Hot Glass Show courtesy of The Corning Museum of Glass
In January we celebrated the Craft Beer movement in the region. Did you know over half of all the craft breweries in New York State are located in the Finger Lakes? That's pretty awesome, especially if you or someone you know loves beer.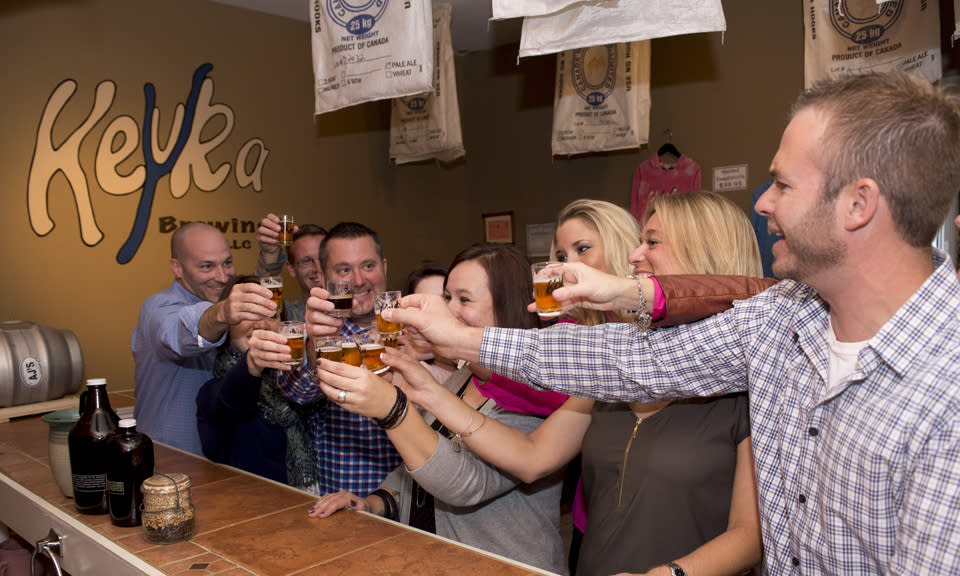 Craft Beer courtesy of Stu Gallagher
FEBRUARY
Bed & Breakfast owners, winemakers, brewers, restauranteurs, and shop owners in Hammondsport created a new romantic event for Valentine's Day weekend called the Hammondsport Winter Stroll.
We also had the pleasure of learning a new recipe from one of our extremely creative culinary experts, Chef Debbie Meritsky from Black Sheep Inn and Spa, as she collaborated with her neighbor, Brewer Douglas Shuckers from The Brewery of Broken Dreams, to create some delicious beer batter pancakes with ganache.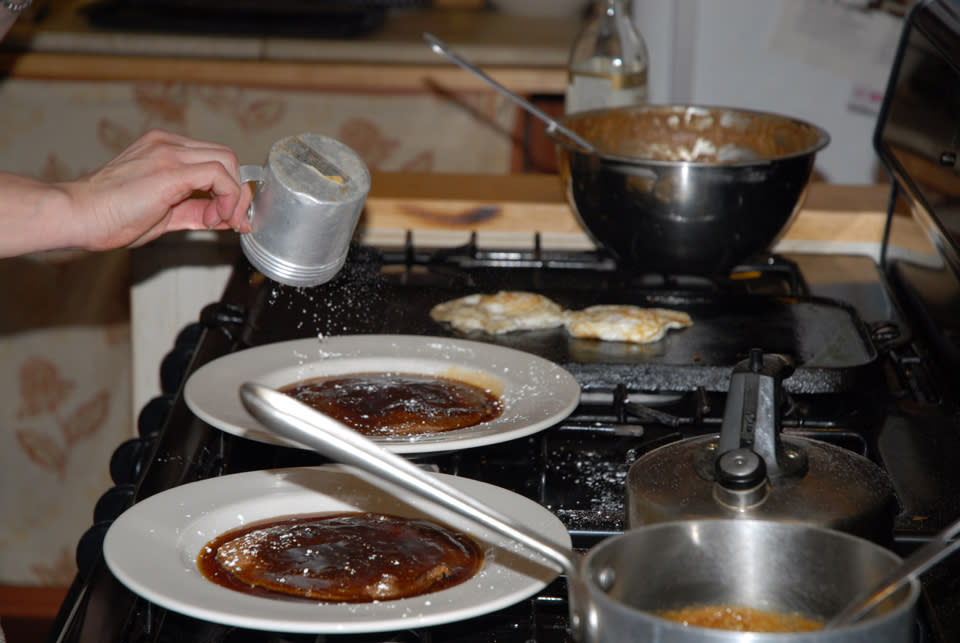 Beer Batter Pancakes with Ganache
The Finger Lakes Beer Trail launched the Beer Passport which was a huge success. So much so that they've taken the one-time six-week passport and made it a yearlong ticket to savings and special opportunities from January 1st through December 31st 2016.
MARCH
It's difficult to imagine the world's largest anything doubling in size, but that's what The Corning Museum of Glass did in March as it unveiled the new 100,000 square foot Contemporary Art + Design Wing.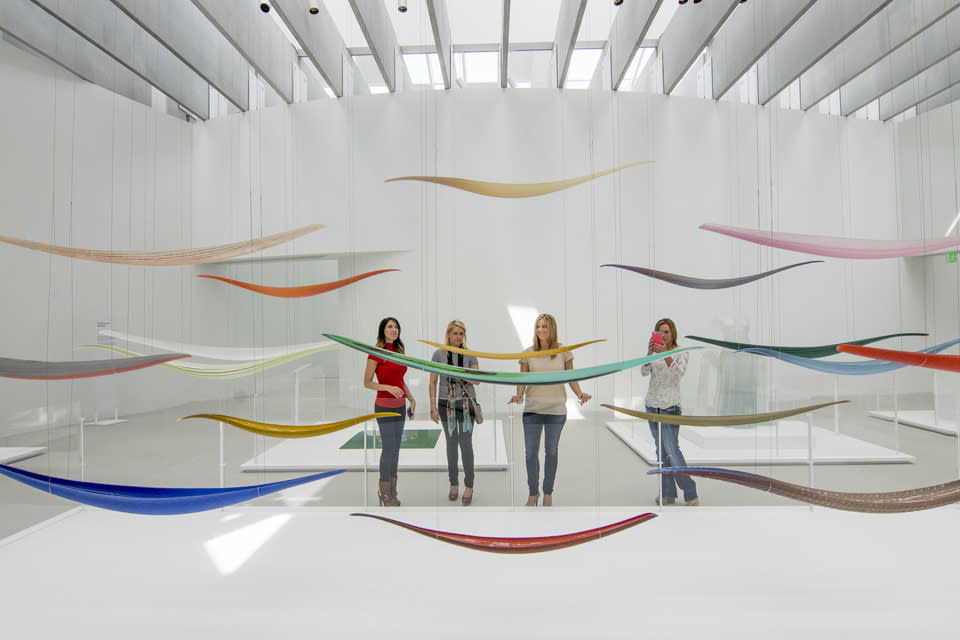 Corning Museum of Glass Contemporary Art + Design Wing courtesy of Stu Gallagher
March marked the return of popular annual events like the St. Patrick's Day Parade in Hornell, and Cabin Fever in Corning's Gaffer District.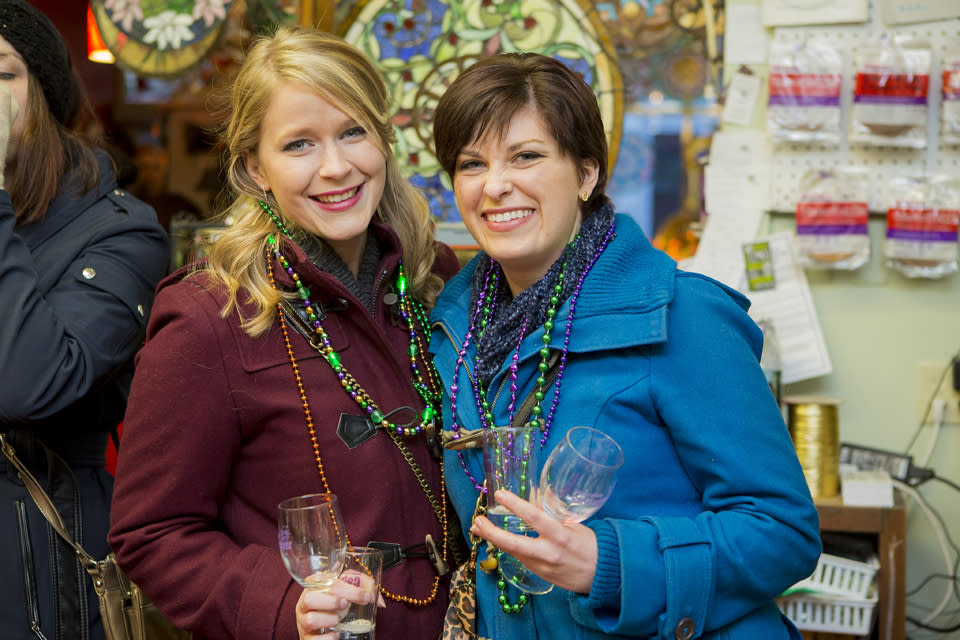 Cabin Fever courtesy of Cagwin Photography
In March I met the first of many travel writers and bloggers coming to see the Corning Museum of Glass expansion, enthusiastic adventurers who simply love travel and are usually up for just about anything.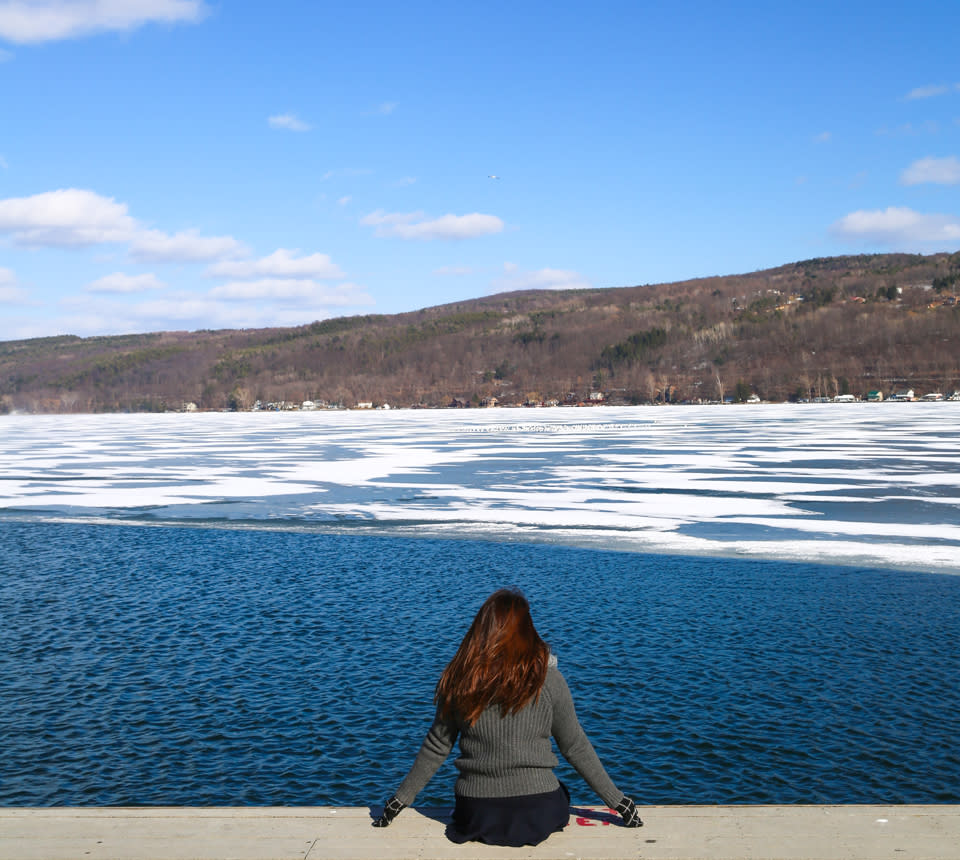 Keuka Lake courtesy of Christine Tsang - Tineey: Diary of a Wanderlust

I spent the next nine months exploring all the corners of our region with wonderful people from Virginia, Maryland, Washington DC, Pennsylvania, Ohio, Michigan, Wisconsin, Toronto, Massachusetts, Rhode Island, Florida, as well as a couple nomads who spend most of the year on the road, or in far off exotic places, and other adventurers from New York City, Philadelphia, and Toronto.
In October I had the pleasure of meeting several fun, witty writers from Israel. And they all found their way to Corning and the Southern Finger Lakes.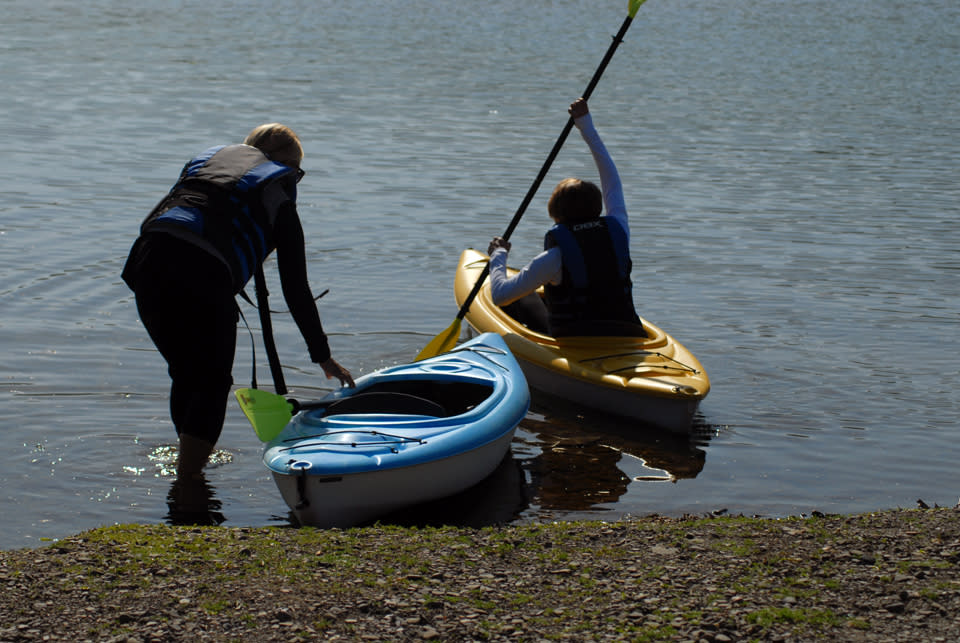 Travel Blogger April Morning Kayak Adventure
APRIL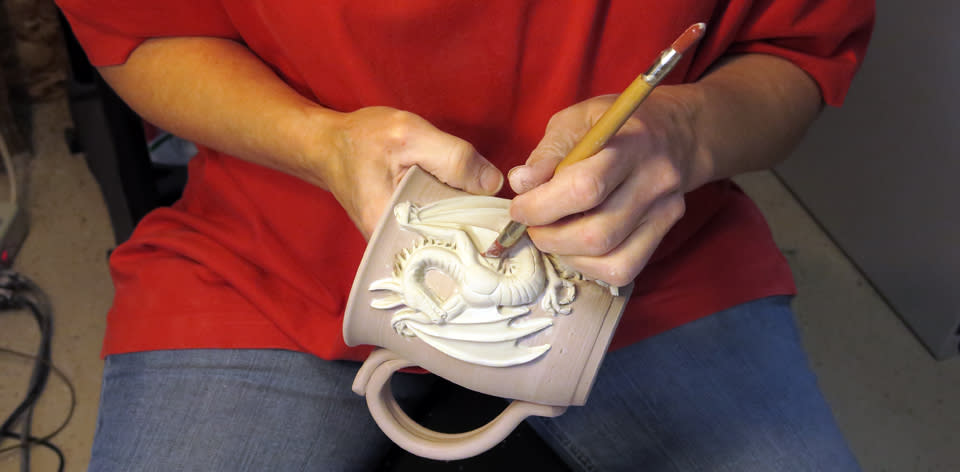 2 Crocked Pots Artist at work in Studio
For the past several years now, April brings Arts in Bloom, a weekend celebration of the arts with studio open houses and special performances throughout Steuben County. Meet artists, watch them create, and learn what inspires them. There are painters, potters, writers, mixed-media artists, and photographers, as well as special events at local galleries.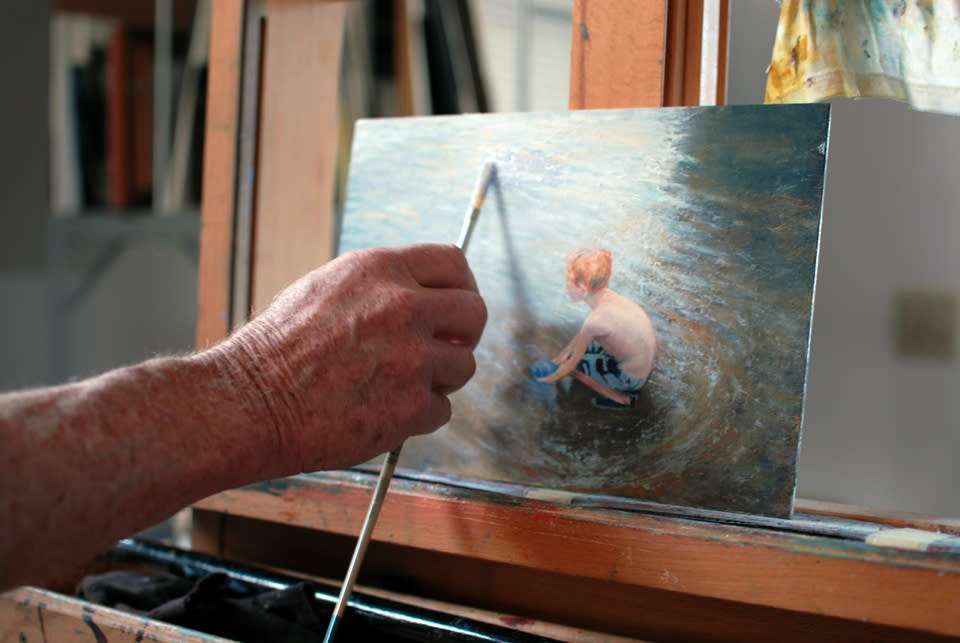 Pullman Paintings
I got to spend the day with some charming people exploring museums, shops, and even Corning's newest brewery, Iron Flamingo.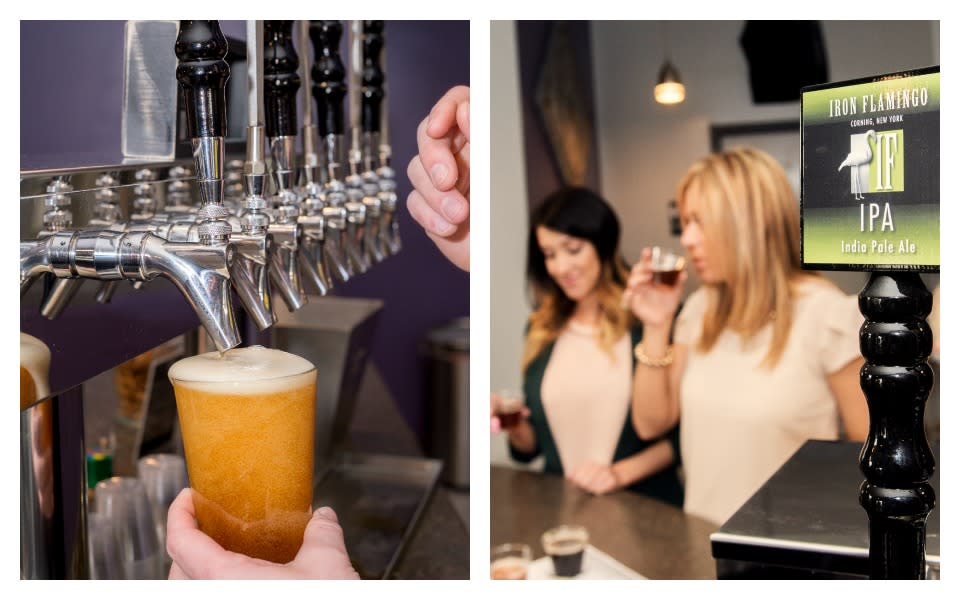 Iron Flamingo courtesy of Stu Gallagher
The Benjamin Patterson Inn Museum got a new name and a fresh look transforming into Heritage Village of the Southern Finger Lakes. The museum compound - which is home of a number of historic buildings, like the Inn, a log cabin, one-room school house, and blacksmith shop - offers a number of fun events, like the awesome Murder Mystery night I got to attend with several travel bloggers, as well as workshops in blacksmithing, hearth cooking, and more historic crafts.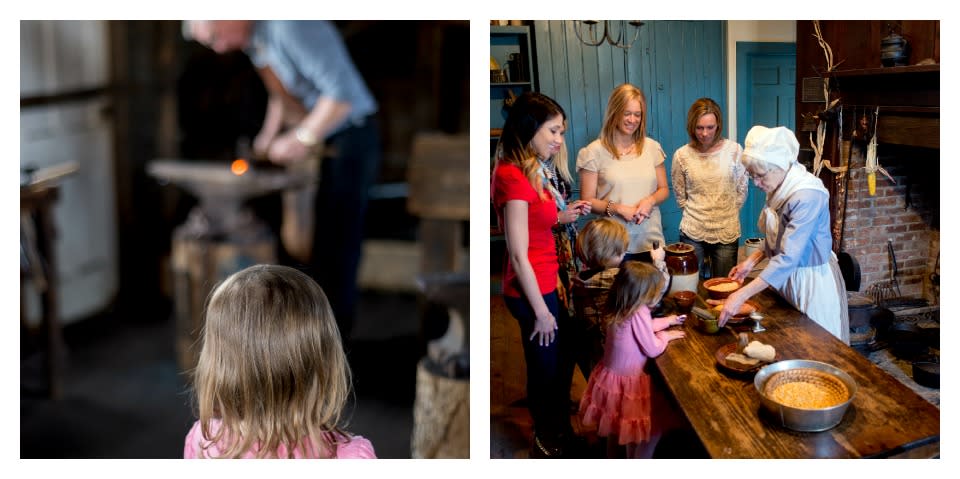 Heritage Village of the Southern Finger Lakes
MAY
Each May, we celebrate the fire arts in Corning with GlassFest, an event that has been named one of the American Bus Association's Top 100 Events in North America, year after year. With live demonstrations, cool vendors, music, and . . . well, you need to just come check it out for yourself and see why it's become such a big deal.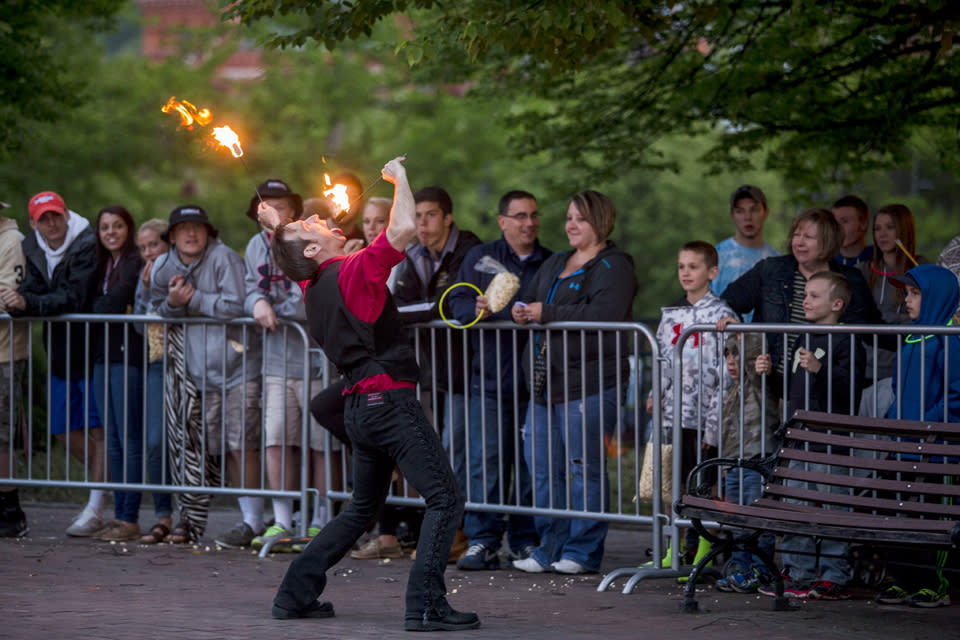 GlassFest Fire Eater courtesy of Cagwin Photography
In the middle of May, you'll also find Craft Beer Week celebrated all over the country. With special events featuring food and beer pairings, live music and a variety of other options, Finger Lakes Craft Beer Week has really taken off. But in 2015, we saw the world's first ever boil for Glass Bier – where glass artists and a local brewer collaborated to create a new style of beer based on a traditional style of Stein Bier, but with the twist of using molten gobs of glass to boil the wort. I can't wait to see what exciting events will be happening during Finger Lakes Craft Beer Week 2016!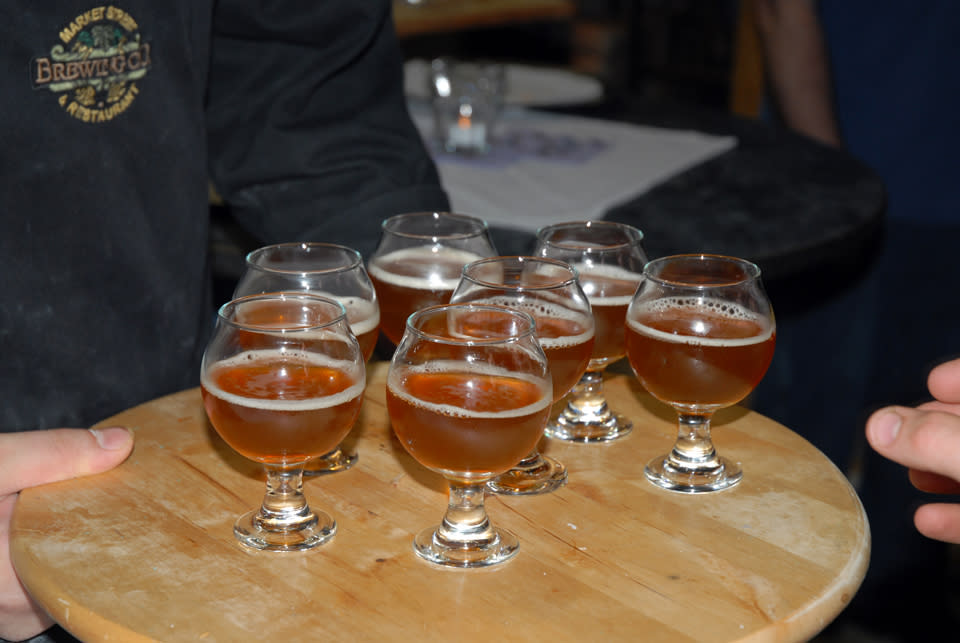 World's First Glas Bier Boil & Tasting - Finger Lakes Craft Beer Week
In May I caught a behind-the-scenes look at how sparkling wine is made at Chateau Frank, which celebrated it's 30th Anniversary in 2015. Sparkling winemaker, Eric Bauman, gave me a private tour.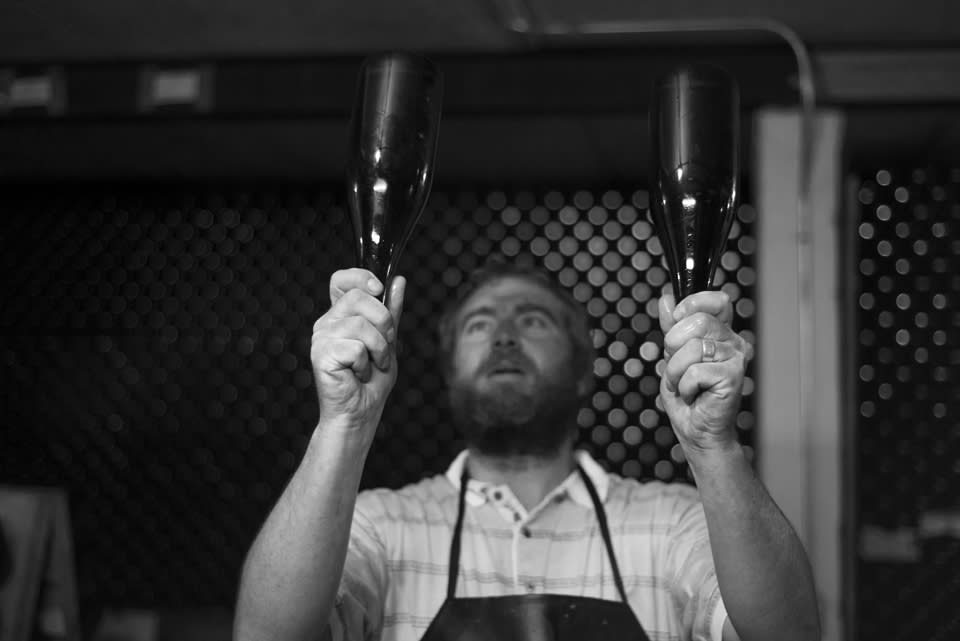 Chateau Frank Sparkling Winemaker Eric Bauman courtesy of Stu Gallagher
JUNE
In June we explored some Lake Fun and were excited for the chance to get out on the water.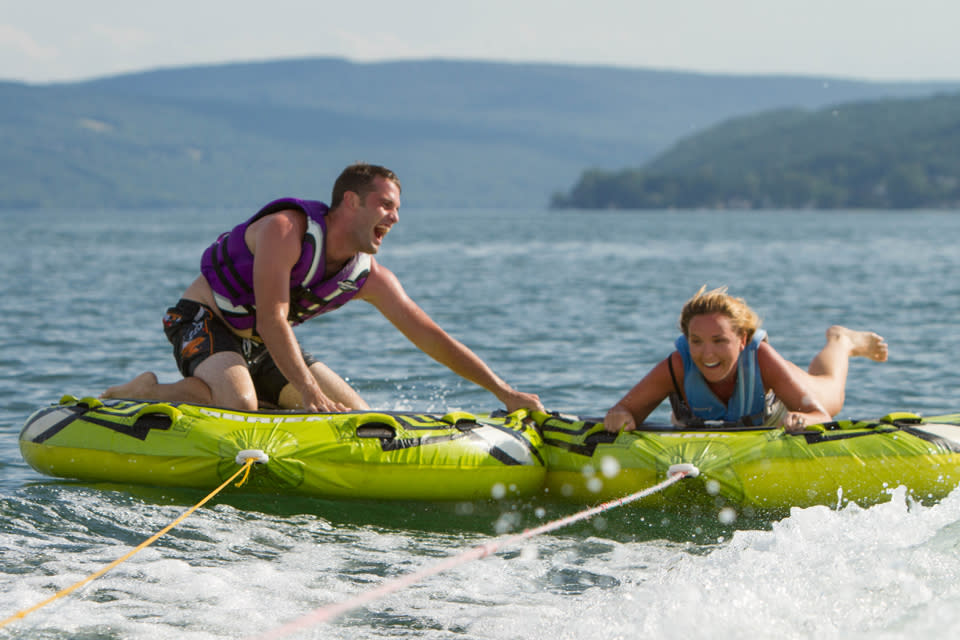 Tubing on Keuka Lake courtesy of Chris Brooks
June was also when The Battle of Lain's Mill Civil War Re-enactment took place out in Canisteo.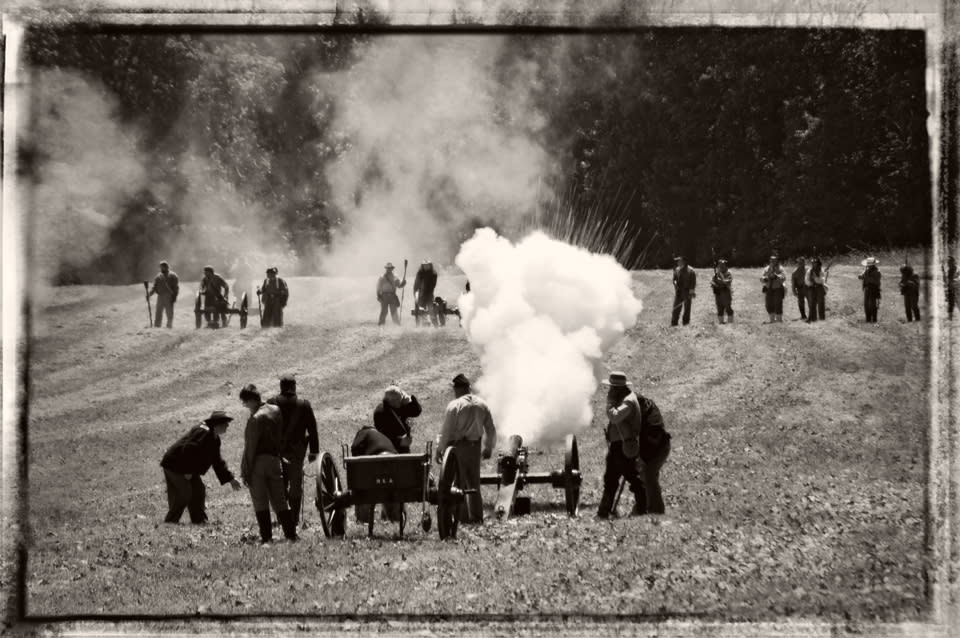 Battle of Lain's Mill courtesy of Jolynn Prunoske
JULY
As if anyone needs a reason to visit the Glenn H. Curtiss Museum aside from the simple fact that the place is a treasure of vintage planes, cars, and motorcycles, the New York Harley Davidson Group held their annual H.O.G. Rally in Corning and the Southern Finger Lakes which included numerous visits to the Curtiss Museum, and various rides along our scenic byways.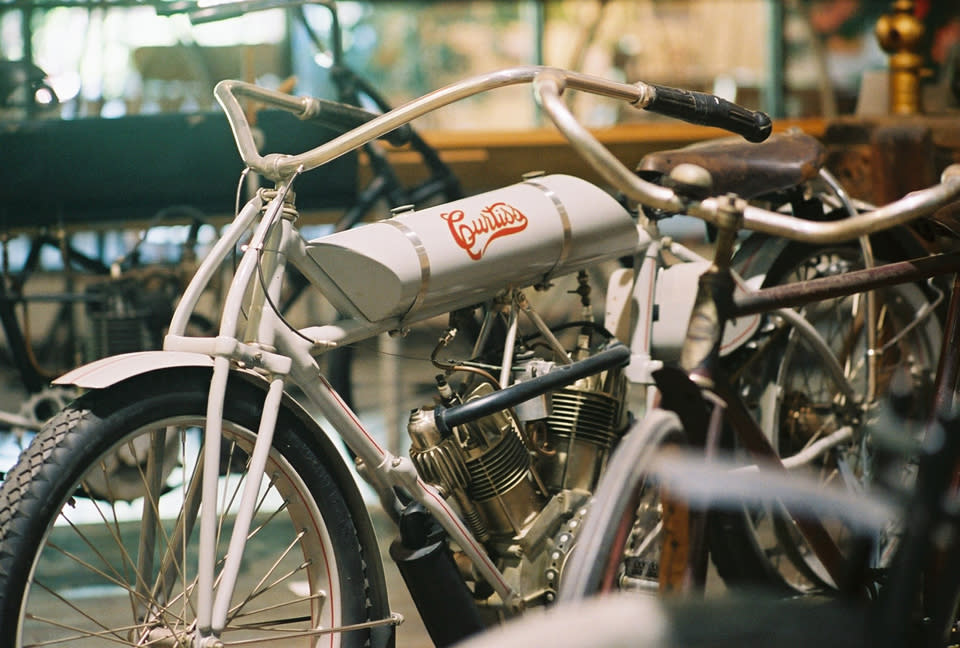 Curtiss Vintage Engine Motorcycle
In July I met the inspiring Heather Houskeeper, aka The Botanical Hiker, as she hiked through the region as part of her nearly 1,000 mile journey hiking the entirety of the Finger Lakes Trail which had her trekking and sleeping on the trail for two months including the very wet month of June.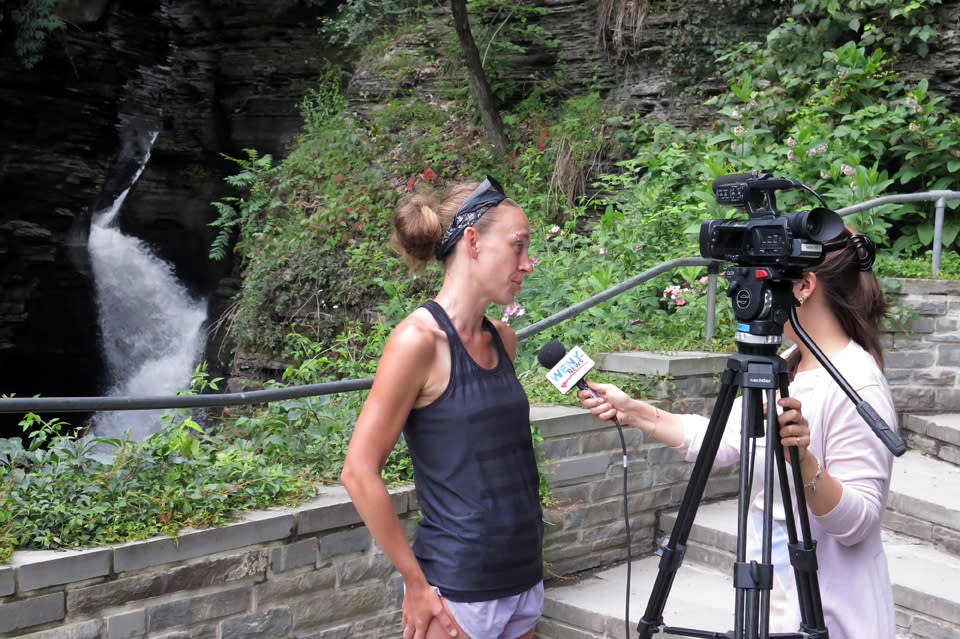 Heather Houskeeper Interviewed for WENY TV
Heather is writing a book about her experience, which also includes information about edible plants she found along the way.
AUGUST
In August, Wine Bloggers from all over the world descended on Corning for the annual Wine Bloggers Conference. The bloggers we treated to a number of educational panels and a variety of eciting excursions including one special evening in Hammondsport including a special dinner, and tastings from Chateau Frank, Heron Hill Winery, Ravines Wine Cellars, and Pleasant Valley Wine Company.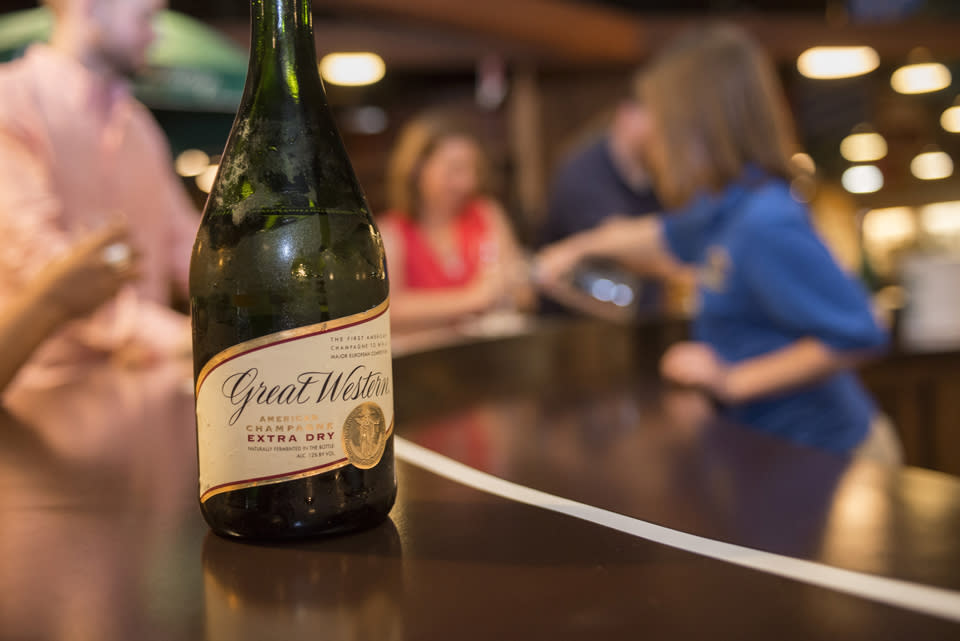 Pleasant Valley Wine Company & Great Western Champagne courtesy of Stu Gallagher
I wrote about just some of the Pretty Awesome Perks that come with my job. I mean, sometimes I get to leave the office and kayak on Keuka Lake, take travel writers wine tasting, hold photo shoots or capture photography in some of the most fun and most beautiful places.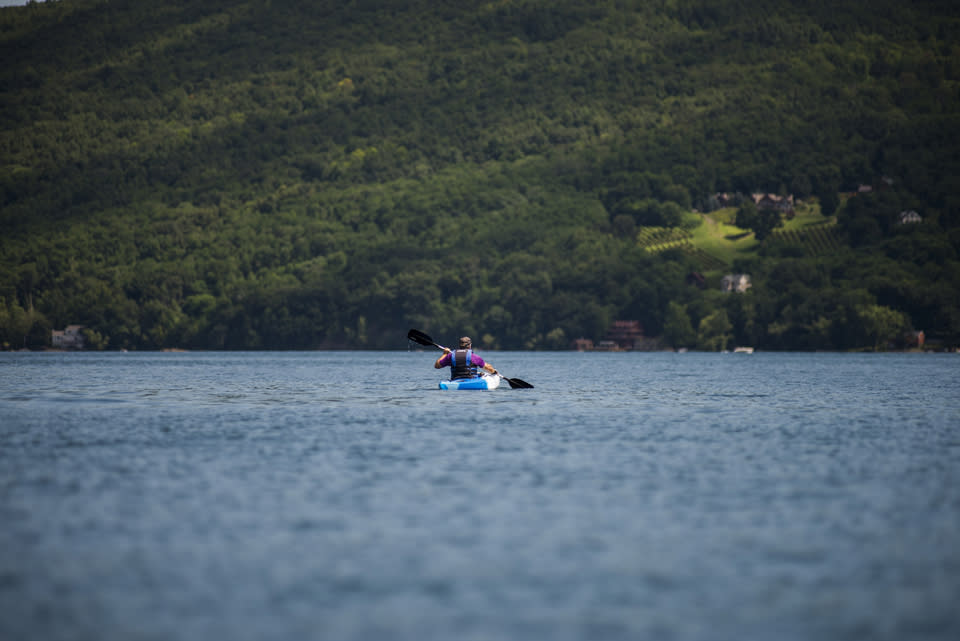 Kayaking courtesy of Stu Gallagher
The Finger Lakes Boating Museum got some TLC courtesy of a local boy scout troop as part of an Eagle Scout Project as several industrious boys worked on restoring the historic buildings wooden doors.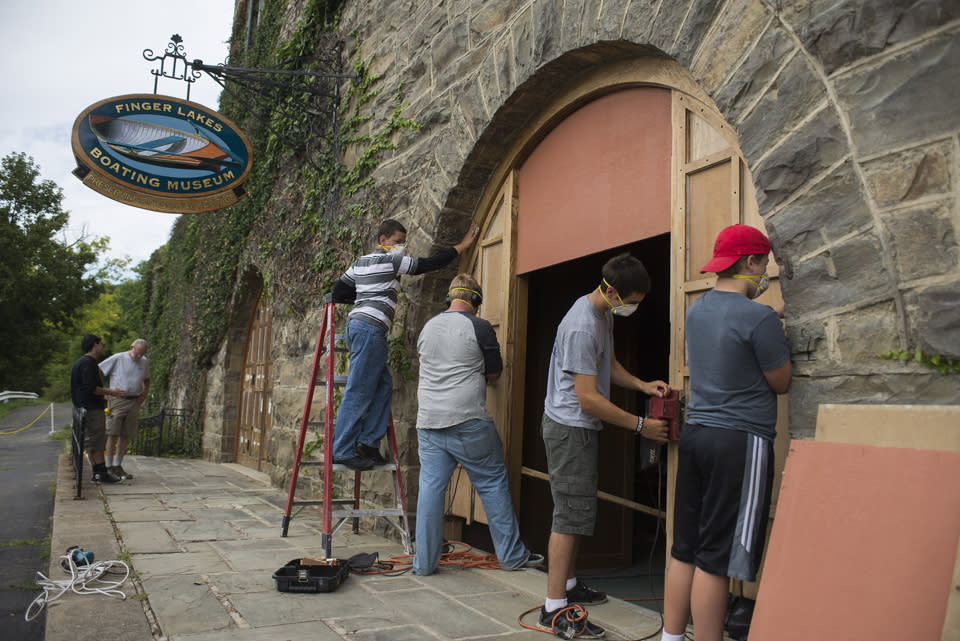 Finger Lakes Boating Museum Door Restoration Eagle Scout Project courtesy of Stu Gallagher
Inside the museum, one of the volunteers in the Restoration Shop worked on restoring a handcrafted wooden boat.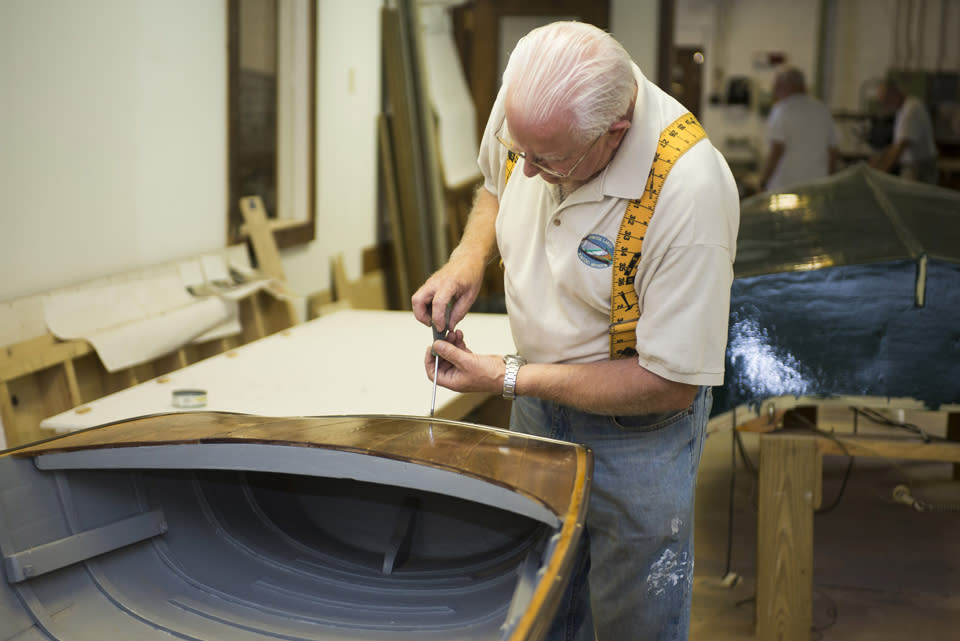 Finger Lakes Boating Museum Restoration Shop courtesy of Stu Gallagher
SEPTEMBER
I got to visit some awesome new craft beverage businesses like Wild Brute Winery in Arkport and Four Fights Distilling in Corning.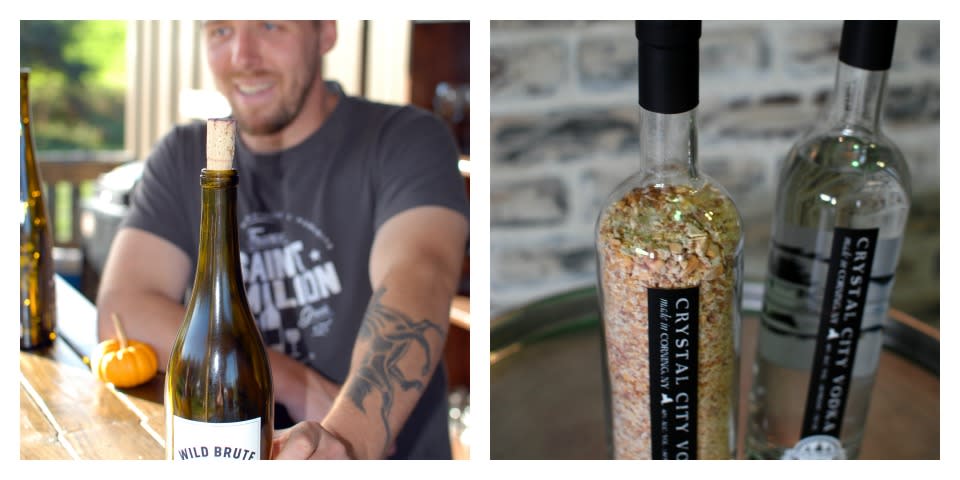 Wild Brute Winery & Four Fights Distillery
I had a chance to get out on Keuka Lake with the talented Stu Gallagher and do some kayaking which might just be one of the most relaxing physical activities I've ever done, and certainly one I can't do enough. Talk about peaceful, and awesome views.
Oh, and don't forget some great lakeside dining with new friends.
Lakeside Dining and Drinking at The Waterfront courtesy of Stu Gallagher
At the end of September, I had a chance to take a hike at Stony Brook State Park - one of my favorite places. I met a number of people who were out enjoying the autumn weather and the scenic waterfalls.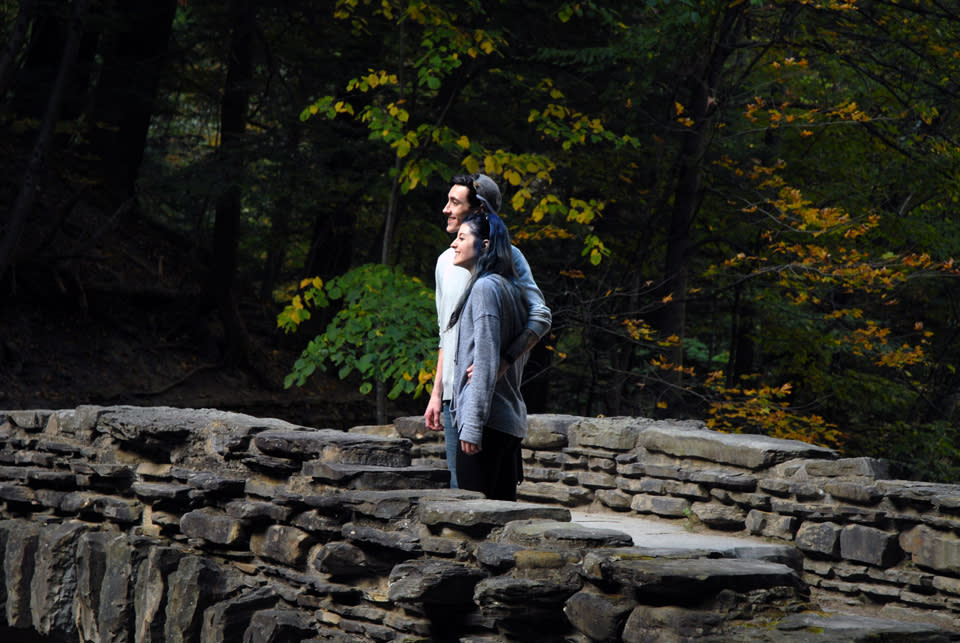 Stony Brook State Park
Finger Lakes Boating Museum and Steuben Brewing Company each celebrated their 1-Year Anniversaries with fun events.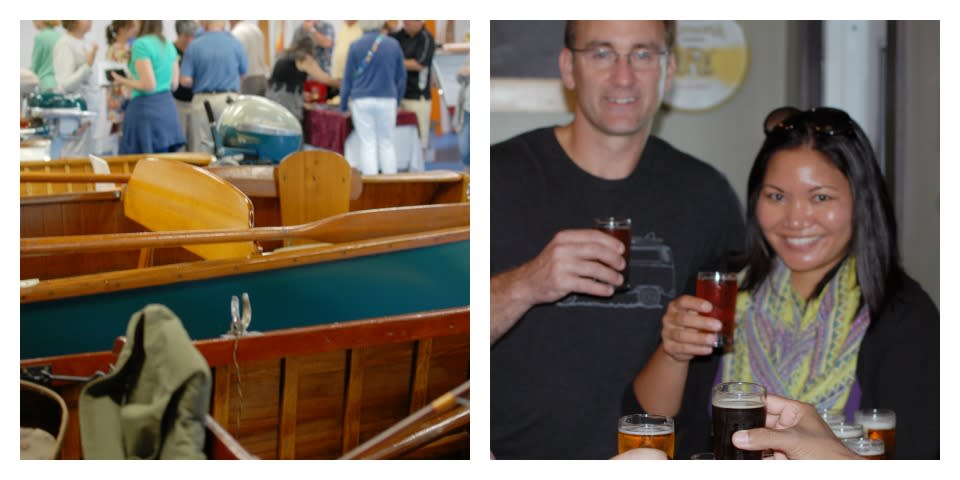 Finger Lakes Boating Museum & Steuben Brewing Company Anniversaries
OCTOBER
The 34th Annual Wineglass Marathon saw a record number of runners, and the Half Marathon included a local media celeb and her family. This year's guest runner donated her medal to a volunteer at the local Red Cross.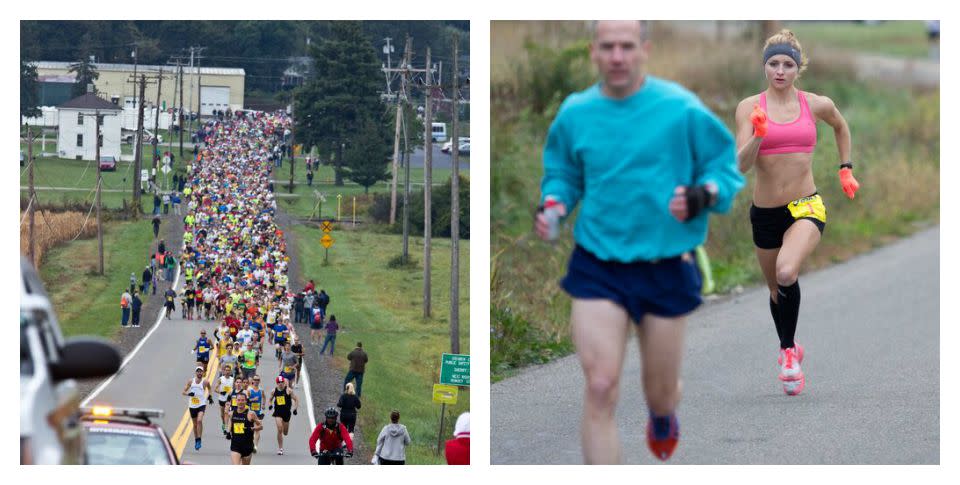 Wineglass Marathon courtesy of Wineglass Marathon
Cider Creek Hard Cider opened its very cool tasting room in Canisteo. You have to see this place! while you're there, enjoy the cider, as well as NYS craft beers, and wines.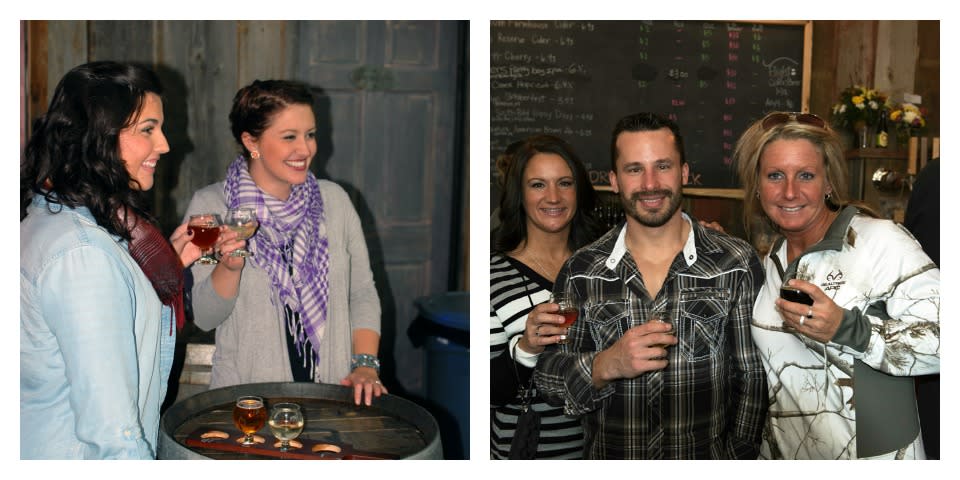 Cider Creek Hard Cider courtesy of Carter Saunders
Members from the Israeli Media and I Love New York visited Corning and the Southern Finger Lakes and got to experience small town Halloween fun in Hammondsport.
NOVEMBER
The Rockwell Museum was named a Smithsonian Affiliate, the only museum in upstate New York to hold that distinction. WooHoo!!!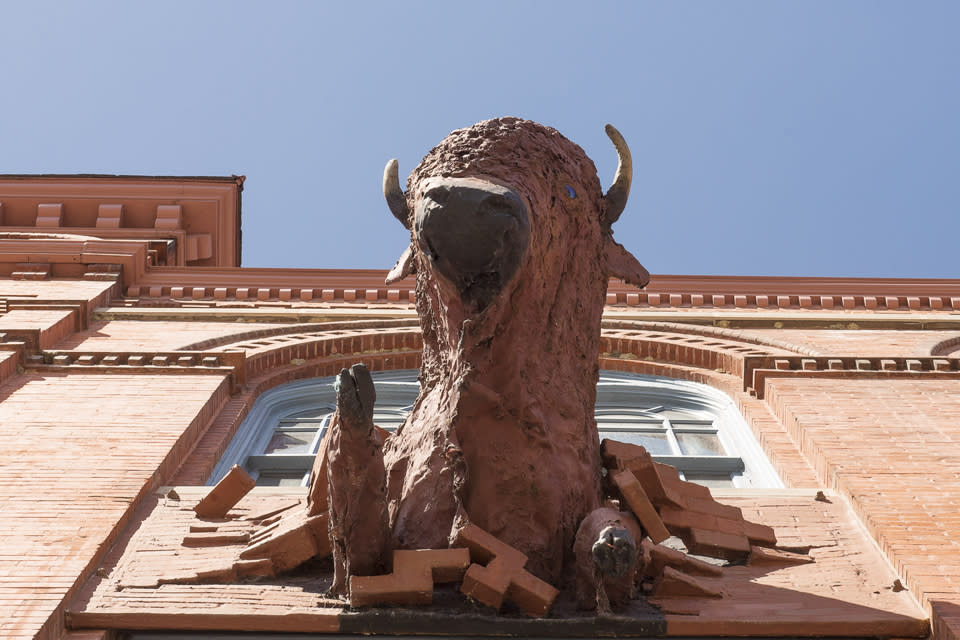 The Rockwell Museum courtesy of Stu Gallagher
People gathered in Hornell for the annual Holiday Aglow and in Corning for the 20th Annual Parade of Lights.
DECEMBER
After nine months of work, our Craft Your Adventure video was complete, celebrating the craft breweries in Corning and the Southern Finger Lakes - see it here on YouTube.
Of course, now we have an awesome cidery and a distillery, plus more wonderful purveyors of tasty libations coming to the area soon. Get your palates ready for more deliciousness in 2016!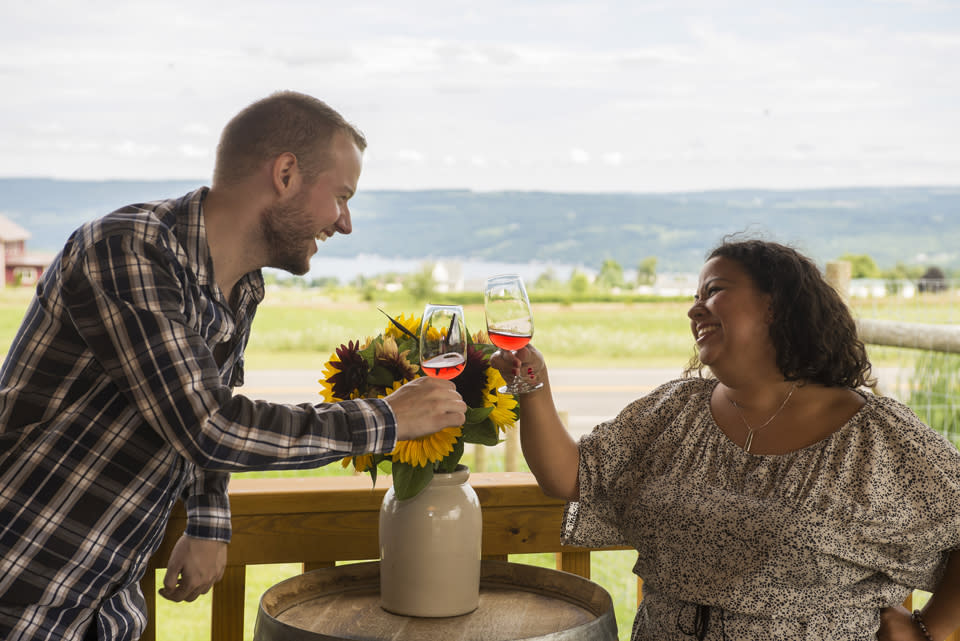 Point of the Bluff Vineyards courtesy of Stu Gallagher
A new year means the return of the popular annual events mentioned above, and other favorites like Keuka in Bloom, Fourth of July Fun, Finger Lakes Wine Festival, Seaplane Homecoming, Southern Tier Outdoor Recreation Expo, Finger Lakes Beer Festival, Parade of Lights, Sparkle, and so much more.
We're also bringing new content to our award-winning website with Destination Weddings.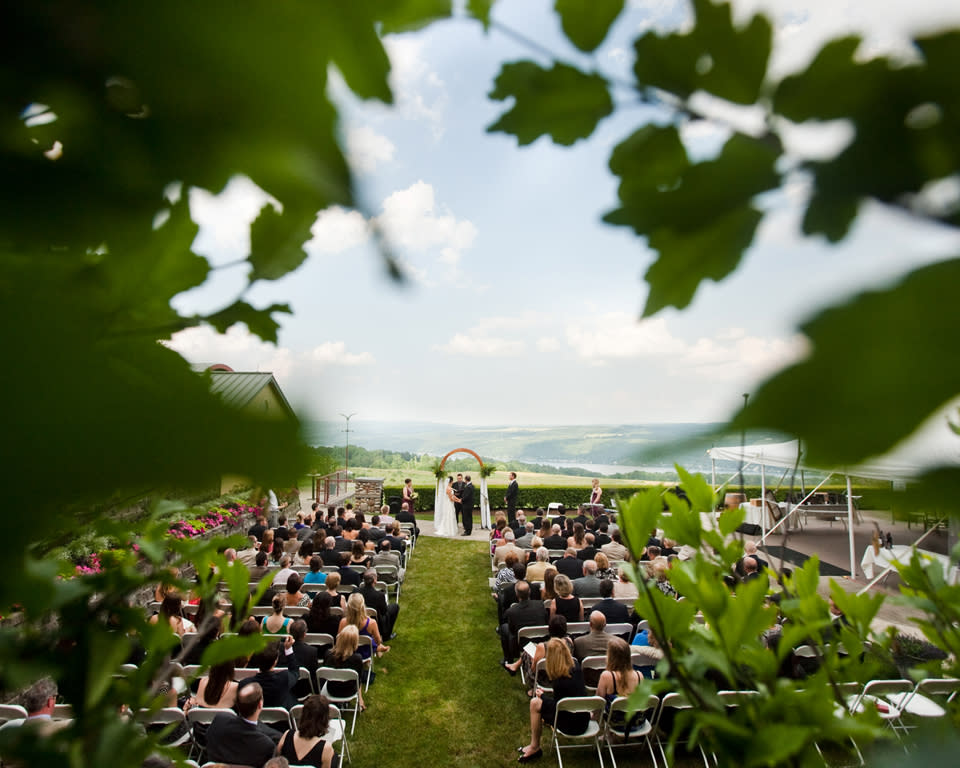 Heron Hill Wedding courtesy of Hitched Studios
As 2015 comes to a close, it's the perfect time to start planning what extraordinary things you want to experience in the coming year. Need help? Request the 2016 Travel Guide which is full of information. Or give us a call - 607.936.6544 - and we'll be glad to give you some ideas. We wish you a safe and wonderful New Year! Hope to see you in 2016!!!