When so many great things are happening for Finger Lakes wineries it's hard to ignore. May is the month that we celebrate all of the award-winning wineries that we love so much. Which begs the question, what is the best way to celebrate. A wine weekend getaway is the answer. But let's be real isn't it always?
You will need a few things to have the perfect weekend. To start you'll need some great company. Wine getaways are best enjoyed with your special someone, your best friends, or maybe even your kids or parents. Next you will need a great place to stay. Choose from a comfy bed and breakfast, a welcoming hotel, or spend your nights around a campfire at one of our campgrounds. 
On to the feature of the month, I'm talking wine of course! With so many great and different options it's hard to know where to start. Make it a two day excursion and spend a day on each side of Keuka Lake.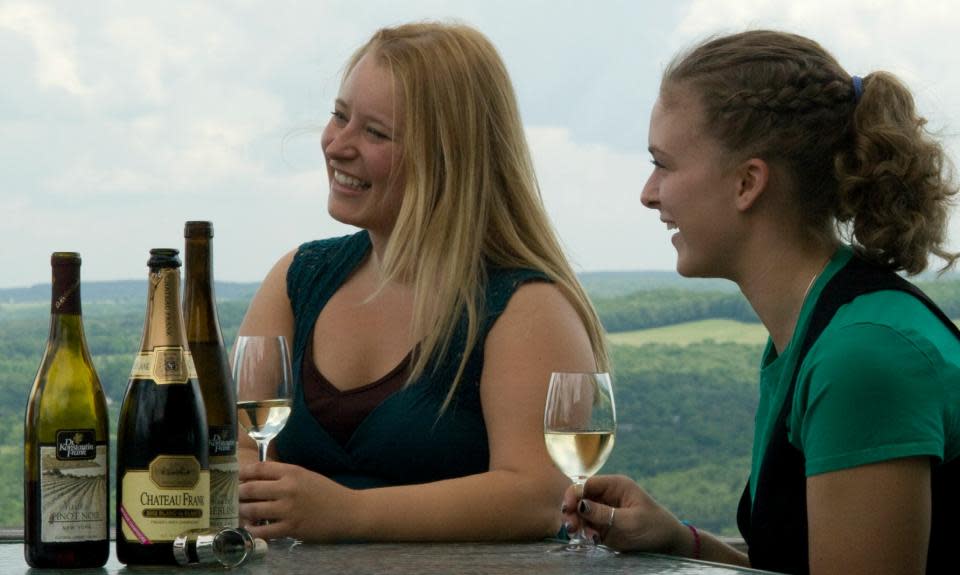 Wine Tasting at Dr. Frank

Start one day on the West side of the lake and then enjoy the quaint town of Hammondsport. Heron Hill Winery offers wine with a view as it was named one of the "most spectacular tasting rooms in the world," by Travel & Leisure Magazine. This year they are celebrating the 25th anniversary of their signature Eclipse wine so be sure to try it then pick up a bottle to take home after the tasting. Dr. Konstantin Frank Wine Cellars offers a variety of wines, most famous perhaps, their Riesling. After your tasting take some time to relax and enjoy the gorgeous view of Keuka Lake from their deck. Bully Hill offers up wine with laughter. Their goal is not to serve anything too fancy, just something you can open and enjoy with your friends. With everything on the dry to sweet spectrum there is something everyone can enjoy.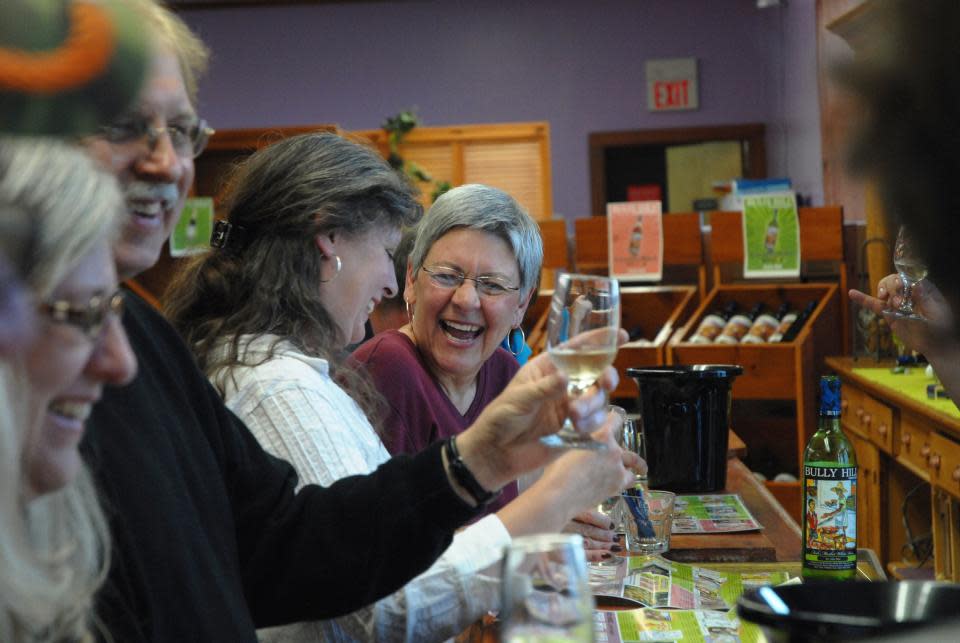 wine Tasting at Bully Hill
After your tastings spend the rest of your afternoon grabbing lunch in Hammondsport's delightful Village Square and wander through the shops and antique stores.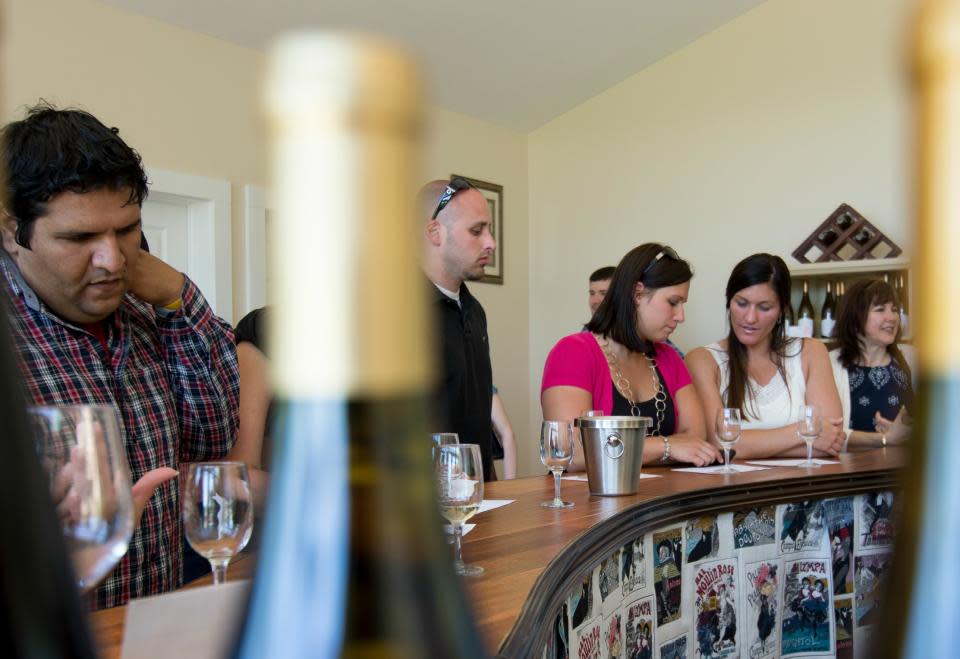 Wine Tasting at Domaine LeSeurre
Start the next day of wine weekend at Domaine LeSurre, a winery that brings France to the Finger Lakes. All of the class and elegance of the wineries in France can be found in this little gem of a winery on the East side of Keuka Lake. Head over to Ravines Wine Cellars, boutique wine winery. See how they are mixing Old World traditions with a new twist. Ravines is dedicated to making elegant wines that are food-friendly. Chateau Renaissance Wine Cellars prides itself on making wine in the oldest, most traditional way. They specialize in bottle fermented New York State champagne that is made one bottle at a time and is known to make the finest wine sparkles in the world.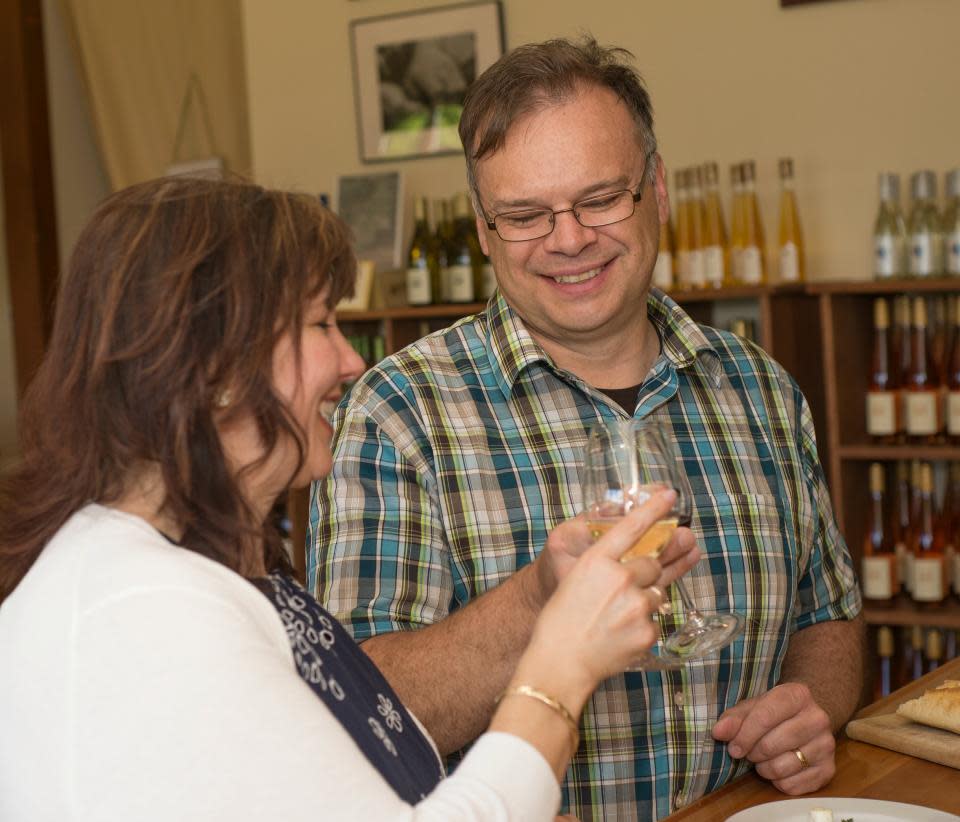 Wine Tasting at Ravines Wine Cellars
Take a trip to Corning and spend the afternoon exploring the Corning Museum of Glass or the Rockwell Museum and then do some shopping and enjoy dinner on Market Street.
These is so much to do and see in Corning and the Southern Finger Lakes why not extend your stay and see for yourself!
Come celebrate your love of wine with us this May as we celebrate our love of Finger Lakes Wine.