Father's Day is upon us and you are probably looking for a special way to treat dad and thank him and show him your appreciation. Corning and the Southern Finger Lakes is the perfect place to spend time with dad no matter his interest. If he's into the craft beverage scene, a history buff, a foodie, or an outdoorsman you can find an activity that will make your time together memorable.
If it's discovering craft beer, cider, and spirits you're after, let the Craft Your Adventure Southern Finger Lakes beverage trail be your guide. Whether it's a trusty old favorite, or a surprising new find you and dad will find something you love at over 30 craft beverages producers. Treat dad to brunch by Coco's Cafe at Steuben Brewing Company. Download the Craft Your Adventure App now on your favorite mobile device and check in along your trip to earn free beverage trail gear.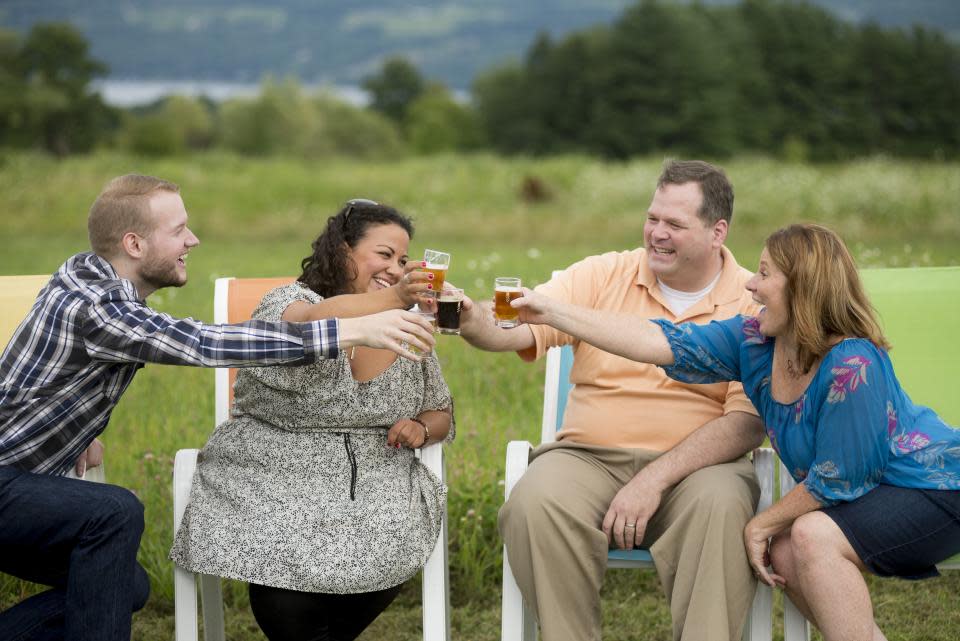 Steuben Brewing Company courtesy of Stu Gallagher
If it's local history and heritage that Dad enjoys make sure to check out some of our museums filled wall to wall with local history. This is a great activity that the whole family can enjoy. The Glenn H. Curtiss Museum focuses on the life and achievements of Glenn Curtiss, Hammondsport's favorite son. Curtiss was into all things engines from motorcycles and being the "fastest man on Earth" for four years, to his history changing achievements in aviation this expansive museum covers it all and more. Large motorcycle collections, scale planes, boats, and more are on display. Dad's get 25% off of their admission to the museum June 14-16, 2019.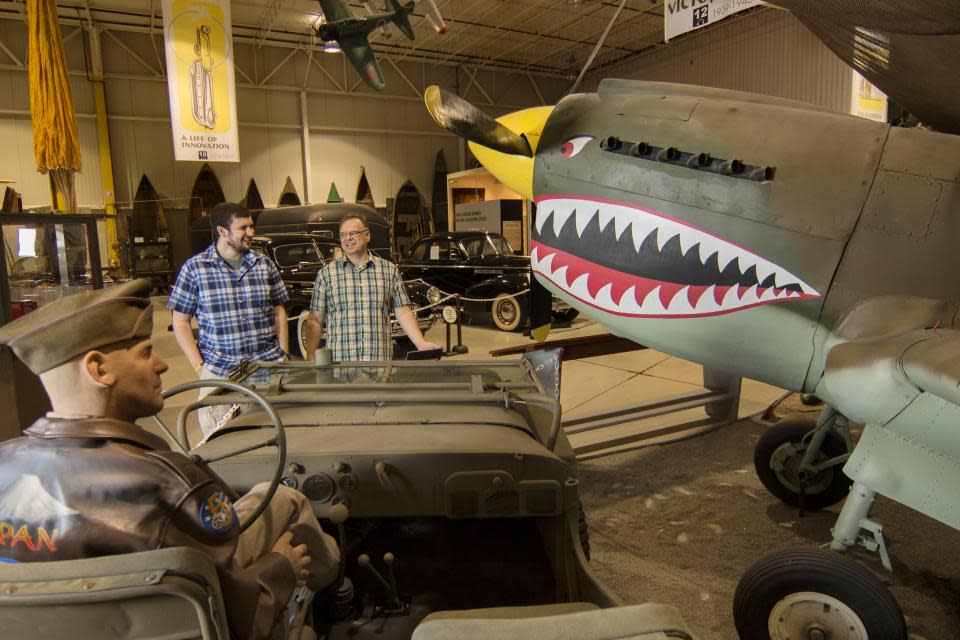 Glenn Curtiss Museum courtesy of Stu Gallagher
Another piece of history that lives in the Finger Lakes is the Finger Lakes Boating Museum. This museum that is home to an expansive collection of canoes, rowboats, outboard runabouts, inboards, sailboats, and more was established to preserve the boating heritage of the Finger Lakes Region. There are restoration projects happening in the shop daily where volunteers are working hard to bring damaged boats back to their former glory. Peek your head inside to see what they are currently working on.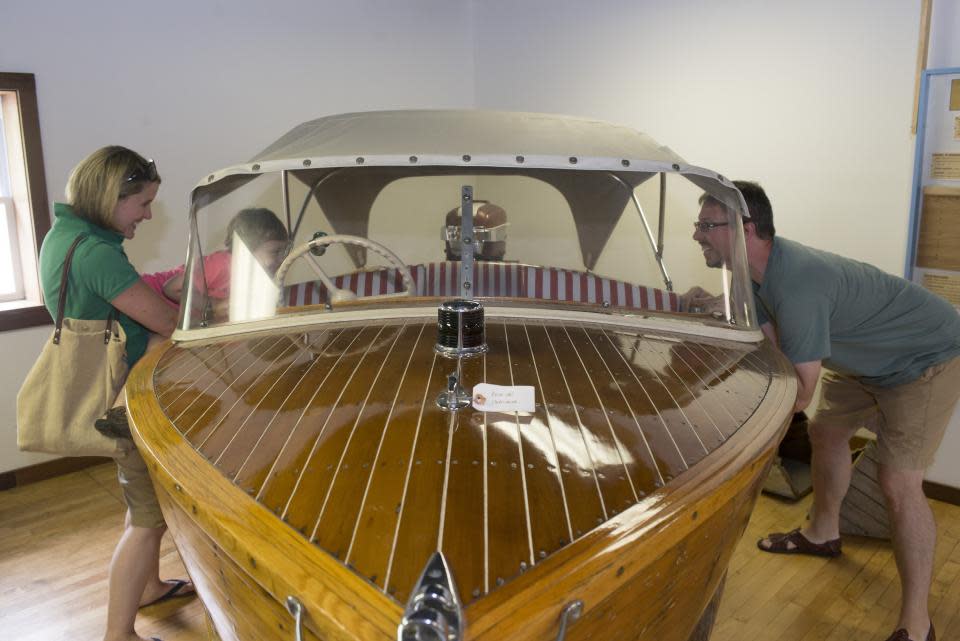 Finger Lakes Boating Museum courtesy of Stu Gallagher
The breezy, blue water of Keuka Lake is the perfect setting for a day out with Dad that the whole family will enjoy. Sit back and relax on a boat, or take out a kayak or canoe out for a spin. Spend the afternoon trolling the waters of Keuka Lake on a fishing charter. Smaller scale fishing experiences can be found on one of the many rivers, streams, and parks in the area. Take some time to enjoy the fresh air and sunshine in the great outdoors.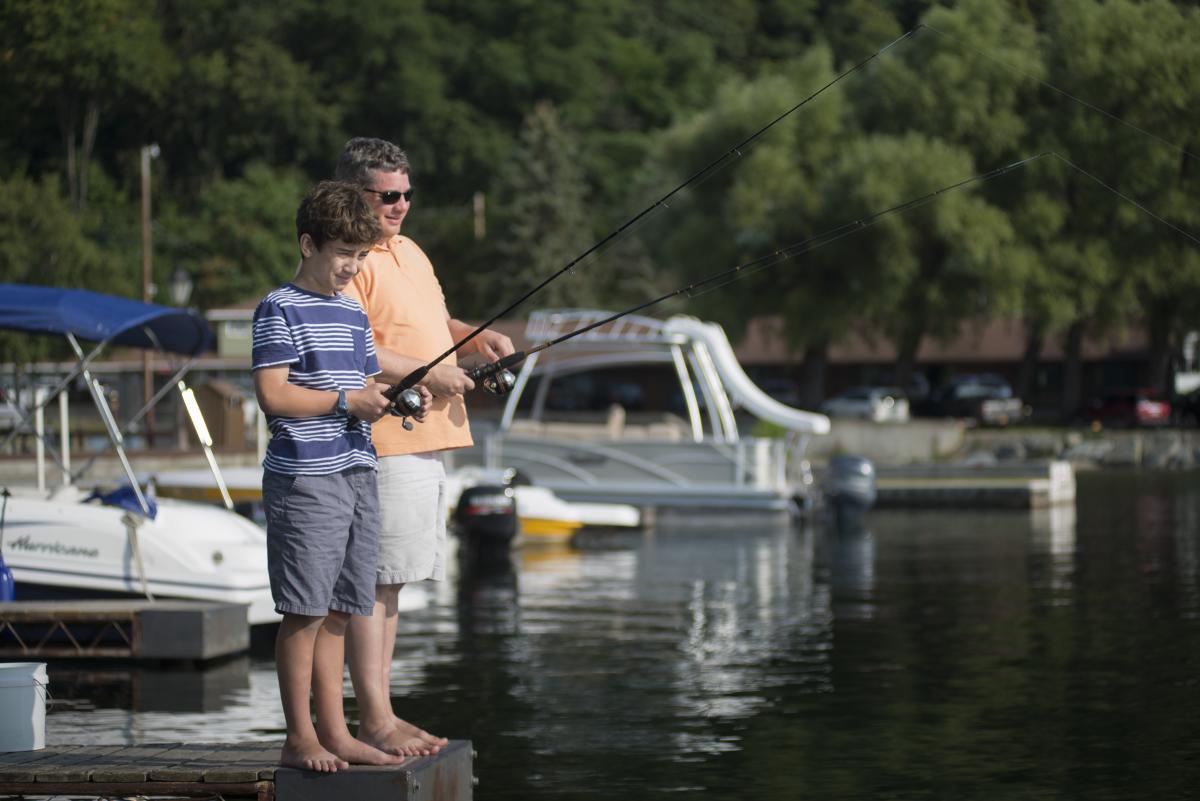 Family Fishing courtesy of Stu Gallagher
Spending time together and making lasting memories means so much more than a purchased gift, so whether you explore a museum, relax on the water, or sample a few tasty brews this Father's Day weekend is sure to be a great one for you and your Dad!