June is the month when local Farmers Markets start popping up again for the Summer Season. Famers markets are the best places to get your hands on local, fresh fruits and vegetables. It's fitting that June is recognized as National Fresh Fruits and Vegetables Month, giving you just another reason to go explore your local market. You can find a farmer's market in almost every corner of Corning and the Southern Finger Lakes. Check out where you can find local and fresh produce and fruits, baked goods, crafts, and more this Summer.
In Corning, you can find local farmers, crafters, and a local food truck in Riverfront Centennial Park every Thursday from June 7-October 25 from 10am-3pm.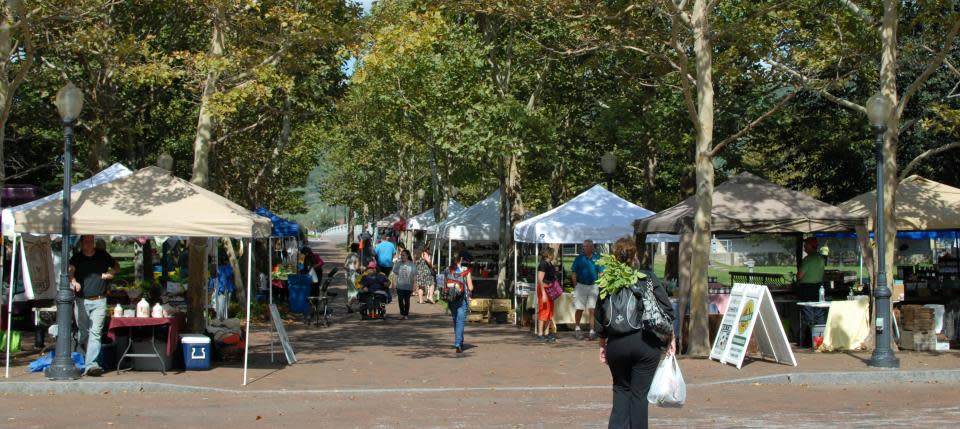 Corning Famers Market
Pulteney Park in Bath has a farmers market offering not only local farm produce but hosts crafters, designers, and small businesses. You can find them set up every Wednesday May-October 9am-3pm.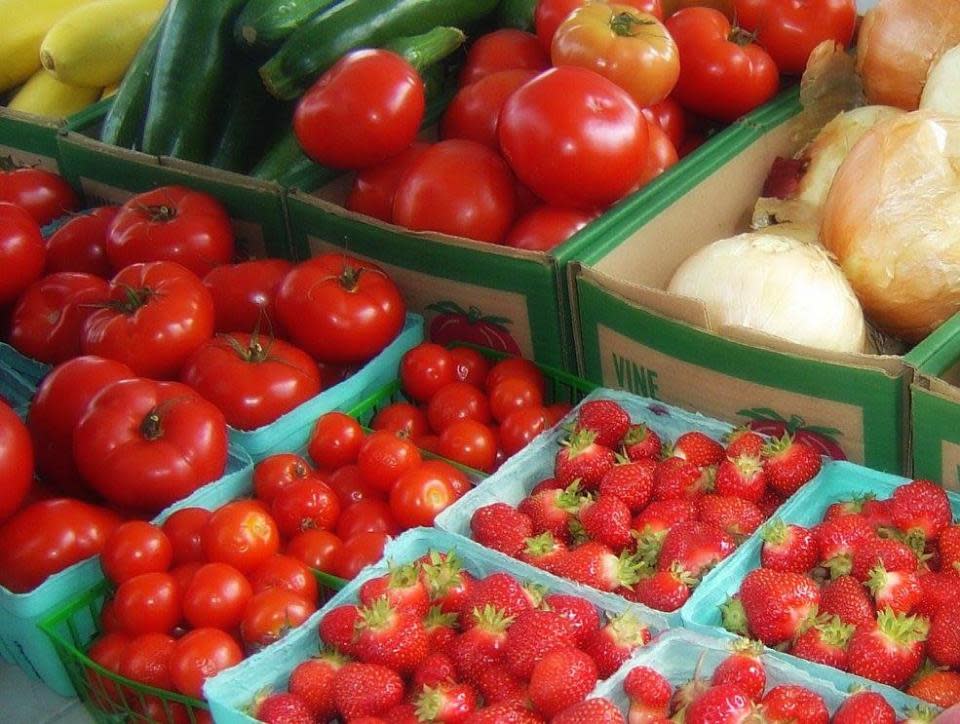 Bath Farmers Market
Thursdays in the Park in Hornell is more than just a farmers market. Every Thursday from June 7-August 30, from 12pm-4pm you can find the market set up, but stay for live music and a movie at dusk on the 2nd and 4th Thursdays in July and August. Located at 1 Steuben Sq (Steuben Trust).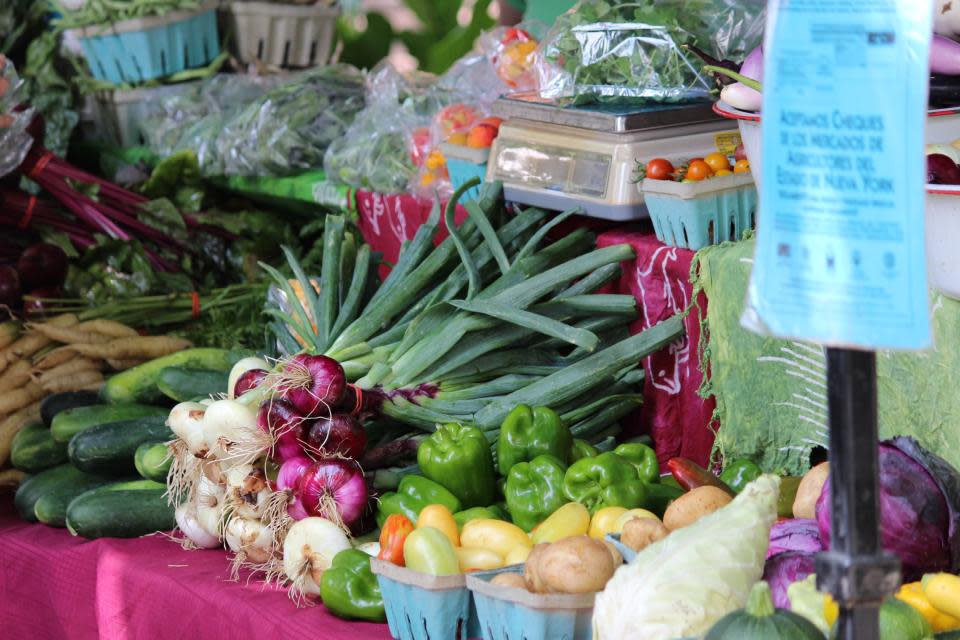 Fresh vegetables courtesy of Corning's Gaffer District
Looking for a more permanent option? Visit one of the roadside stops.
FitzPatrick Farm Market & Deli in Arkport is open Monday – Saturday 9am-8 pm, and Sundays 11am-7pm. FitzPatrick's goal is to always provide the freshest, local, in-season produce to customers. You also can pick up bulk spices, baking supplies, jellies, and browse their healthier options. Grab lunch from their deli, offering subs, salads, and wraps while you're there.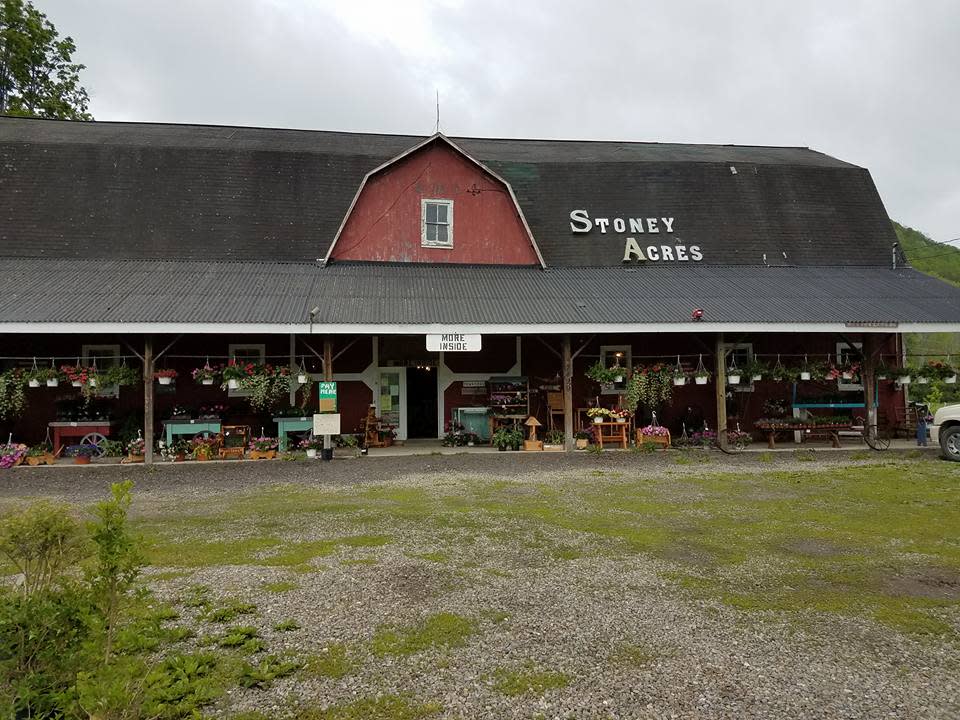 Stoney Acres Market courtesy of Stoney Acres
Stoney Acre's Farm Market sells local fruits and vegetables, local honey, as well as an assortment of trees, shrubs and flowers. Stop in when they are open Sunday 10:00am -2:00 pm, Tuesday-Friday 10:00am-4:00pm, and Saturday's 9:00am-4:00pm.
The variety of farmers markets and produce stands in Corning and the Southern Finger Lakes makes it easy to get your fresh fruits and vegetables this month, and all Summer long!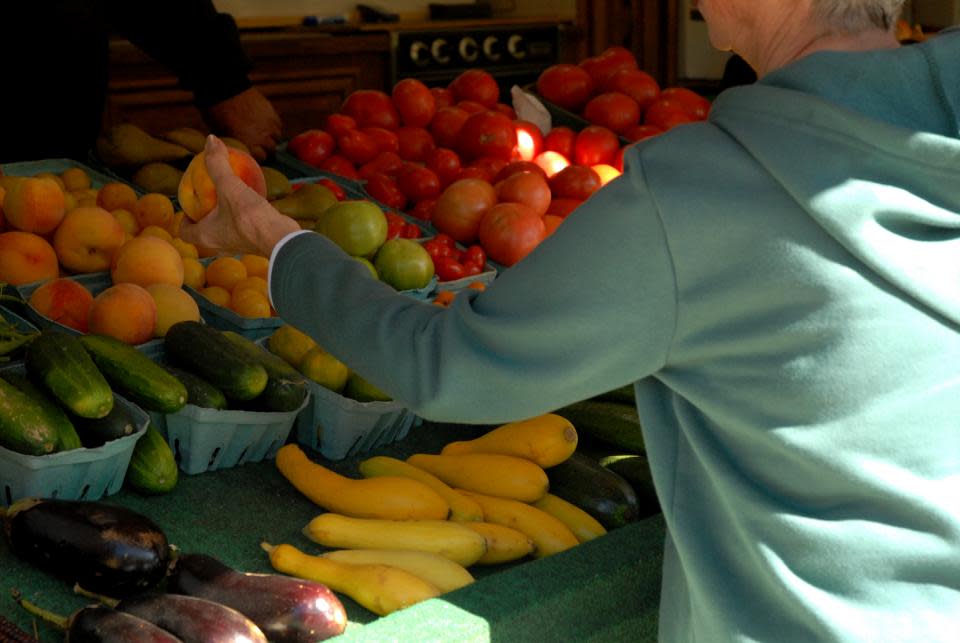 Farmers Market